This review does not contain spoilers.
Star Wars Resistance, the newest animated Star Wars TV show, isn't interested in giving us a story we've seen. Offering a sense of adventure, before the Resistance and the First Order's fight begins in earnest, Resistance offers a glimpse at peace in the galaxy as it kicks off with a colorful cast of characters on a covert mission.

There isn't an open war to speak of in this Star Wars story, at least not yet; Star Wars Resistance starts six months before the events of The Force Awakens. We already knew that the Resistance was much smaller than what the Rebel Alliance eventually became. It's easier to ignore it in favor of the current peace, especially while the First Order remained hidden and the larger conflict was more of a cold war. You could even argue that apathy allowed the First Order to rise.
The New Republic also didn't take the warning from General Leia Organa seriously until it was too late, and there's no love between the New Republic and the Resistance; one character goes as far as calling the Resistance a bunch of extremists—a word that Mon Mothma used to describe Saw Gerrera and his Partisans in Rogue One. The missions are on a much smaller scale: Think more of a one-person job versus something that requires an entire squadron or a hotshot pilot hopping into an X-wing and blowing something up.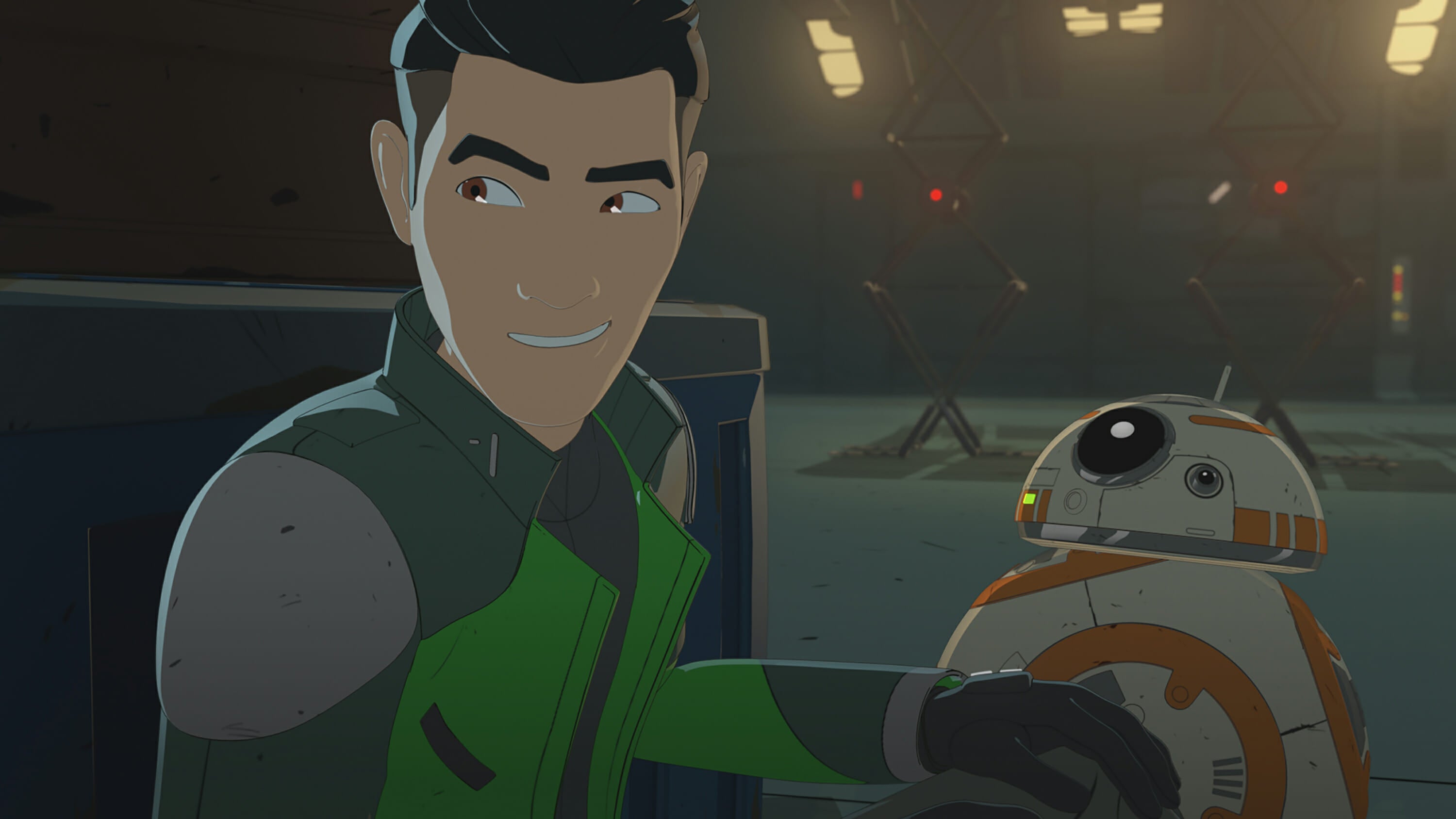 But the Resistance still has a way to draw people to its causes. Kaz Xiono (Christopher Sean), a New Republic pilot and son of a well-off senator who's lived a life of privilege, is among them, and it doesn't take long for him to join a covert mission. Kaz believes that he shares a similar kind of confidence and sense of wonder that we've seen in our Star Wars protagonists, but the similarities end there.
Ahsoka Tano came of age in the Jedi Order in the middle of a galaxy-wide war. Ezra Bridger was shaped by a childhood destroyed by the Empire on Lothal before he joined. Luke Skywalker grew up loved but had a burning desire to get off Tatooine. Rey had to fend for herself for years in the Jakku desert after her parents abandoned her. And while we don't learn much about Kaz at first, it's evident that he grew up in a much more comfortable and peaceful environment than the heroes we've seen; he's earnest and cocky, but he means well even if it gets him into trouble more often than not. It's hard for Kaz to know what that's like, given that he's among the generation born after the Rebellion and has lived in a lifetime of peace. But he sees what's at stake—and he doesn't need to see the destruction of the Hosnian System to answer that call.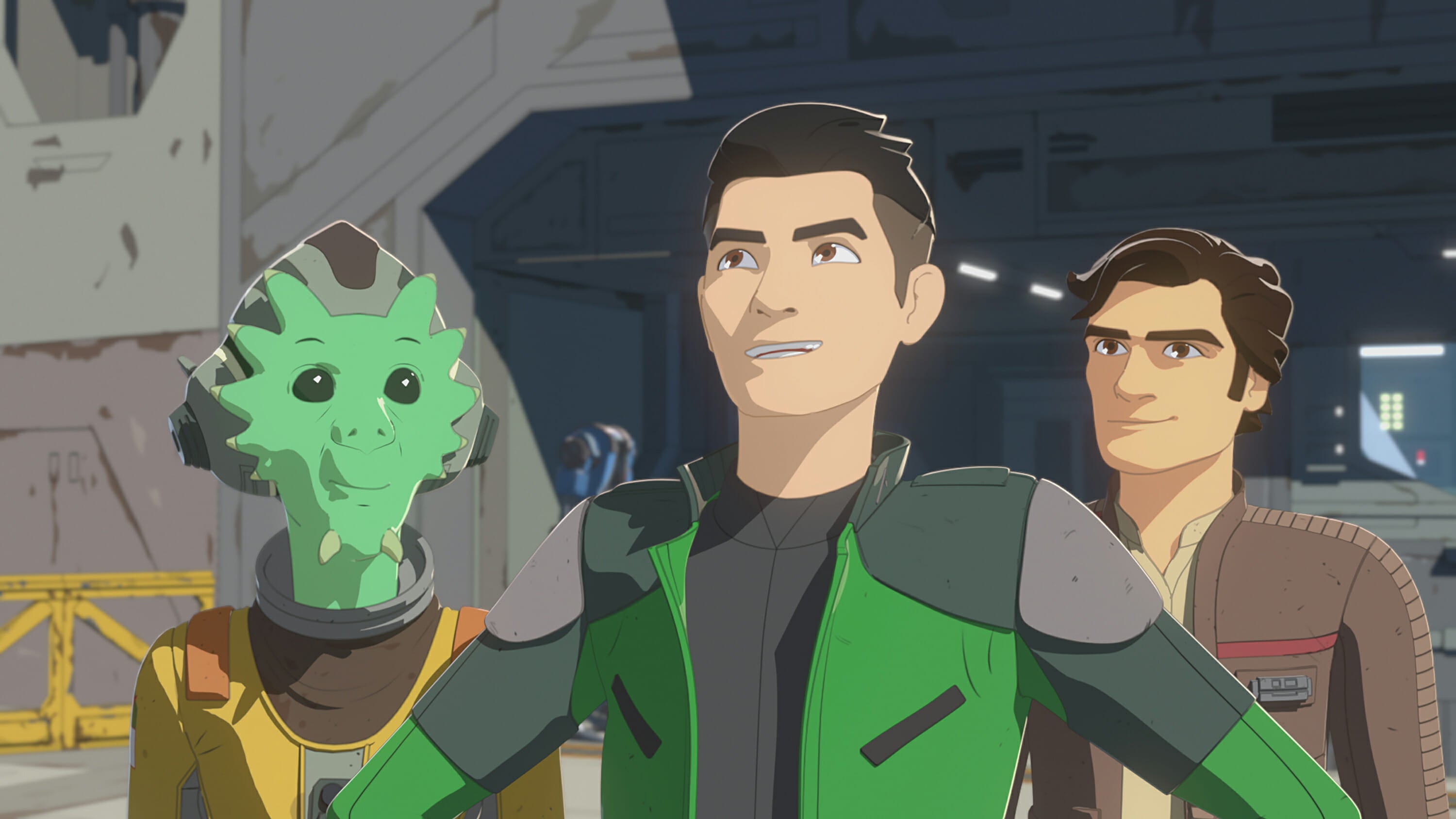 But, as Kaz quickly discovers, he's not quite as prepared for his mission as a spy on Colossus—a refueling station on the planet Castilon that's located in the Outer Rim—as he thought he would be. He has allies in Neeku (Josh Brener), an optimistic and friendly Nikto who takes everything literally; Jarek Yeager (Scott Lawrence), a Rebel veteran who reluctantly allows Kaz to work in his repair shop; and Team Fireball. 
It quickly establishes the Colossus as its own well-lived area as aspects of it embrace Star Wars' western roots, and it already has me curious how the upcoming war will affect the Colossus, which can feel like it's completely separate from the rest of the galaxy. The colors pop and the animation, which creator Dave Filoni has previously described as "anime-influenced," looks stunning, particularly as some of the ships take flight.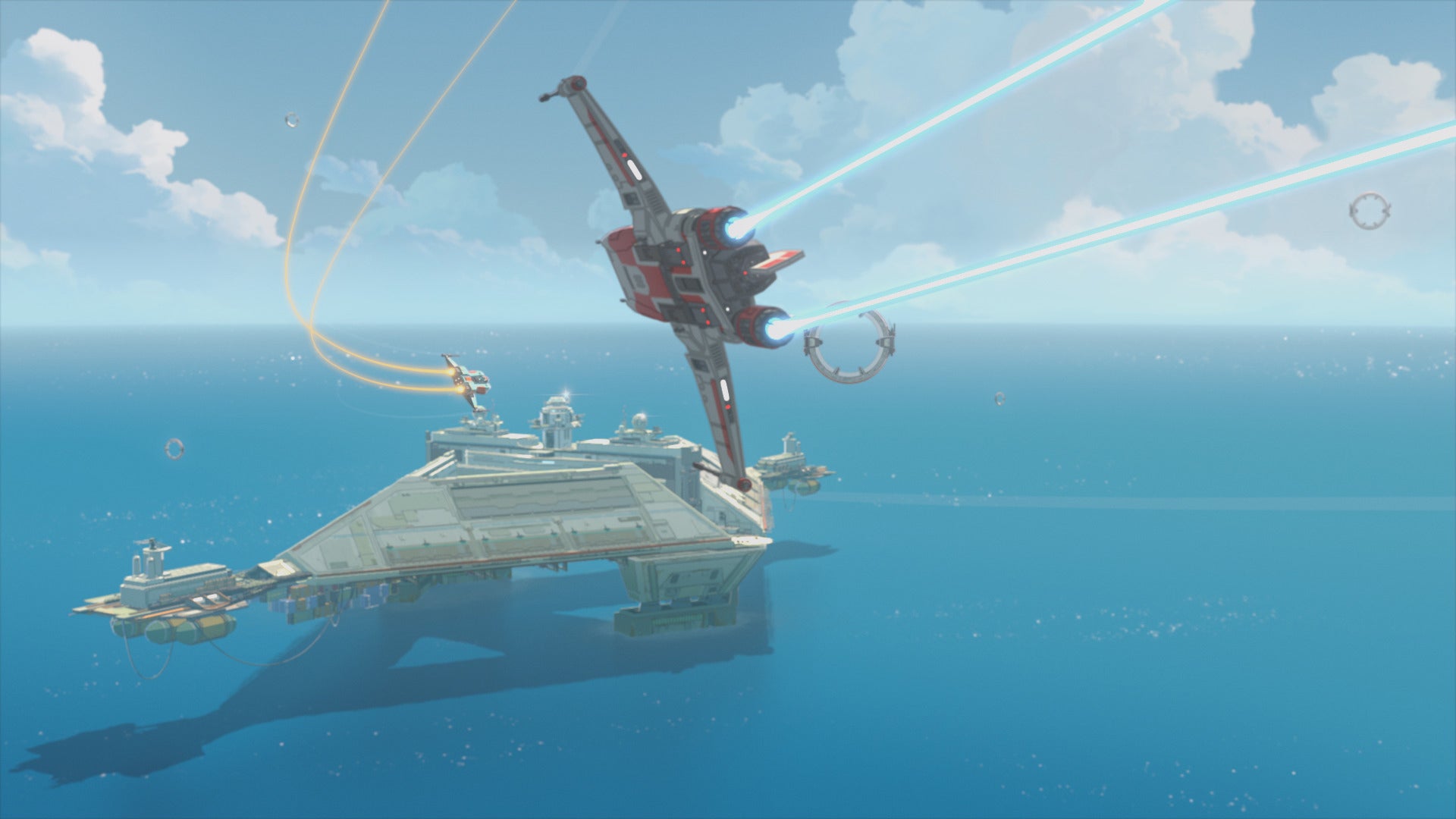 And the characters themselves offer a look at a more care-free Star Wars than we're used to seeing. When the ace pilots aren't protecting the refueling station from the likes of pirates and marauders, they're racing, providing both a dangerous and enviable lifestyle and the station's main form of entertainment. It's colorful, lively, and there are plenty of droids and creatures that can be both adorable and ferocious.
Star Wars Resistance has to introduce a lot to its attentive audience in its first hour, and with what it tries to accomplish, some of its ensemble cast gets more screen time while others are limited to a scene or two or don't speak at all. It embraces its ties to the films, largely in the form of Poe Dameron (Oscar Isaac), who has more of a leadership role, BB-8, who's as loyal as ever, and the looming presence of the First Order; it even calls out a number of battles we've already heard of or seen. But it never feels restrictive, especially as the show begins to form its own path for Kaz and his new friends, allies, and enemies.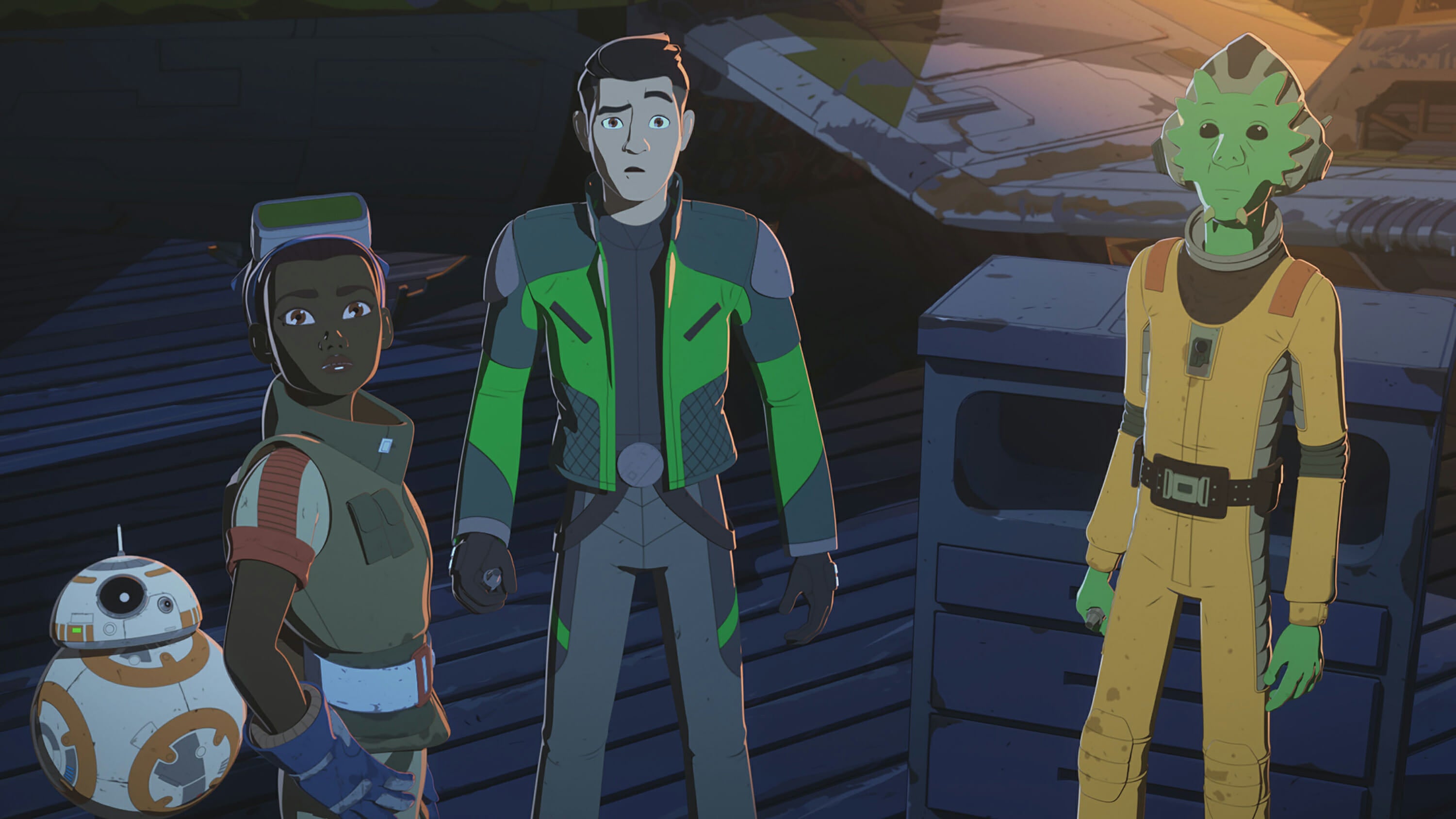 The intrigue of mystery dangles in the background, and as the season goes on, there will likely be plenty for fans of all ages to dig into. But it's also just as enjoyable to watch a group of characters clash and work together as they not only fight for a cause bigger than themselves but also have some fun. Because, as we know, that easiness won't last much longer.
Star Wars Resistance premieres Oct. 7 at 10pm ET on the Disney Channel.