Lucasfilm may have announced the main cast for Star Wars: Episode VII this week, but it saved something special for Star Wars Day. Early this May the Fourth morning, Disney and Lucasfilm premiered the first trailer for its new animated series Star Wars Rebels. We saw a sneak peek Friday on Good Morning America, but now the full trailer has debuted worldwide.
It will be exciting to return to an era closer to the original trilogy, even if we are still a little sore about the cancellation of Star Wars: The Clone Wars.
In case you're not caught up on what Rebels will be about, here's the show's official synopsis:
Star Wars Rebels continues the epic tradition of the legendary Star Wars saga with all-new exciting, action-packed adventures. It is a dark time in the galaxy, as the evil Galactic Empire tightens its grip of power from world to world. As the series begins, Imperial forces have occupied a remote planet, ruling with an iron fist and ruining the lives of its people. The clever and motley crew of the starship Ghost is amongst a select few who are brave enough to stand against the Empire. Together, this ragtag group will face threatening new villains, encounter colorful adversaries, embark on thrilling adventures and become heroes with the power to ignite a rebellion.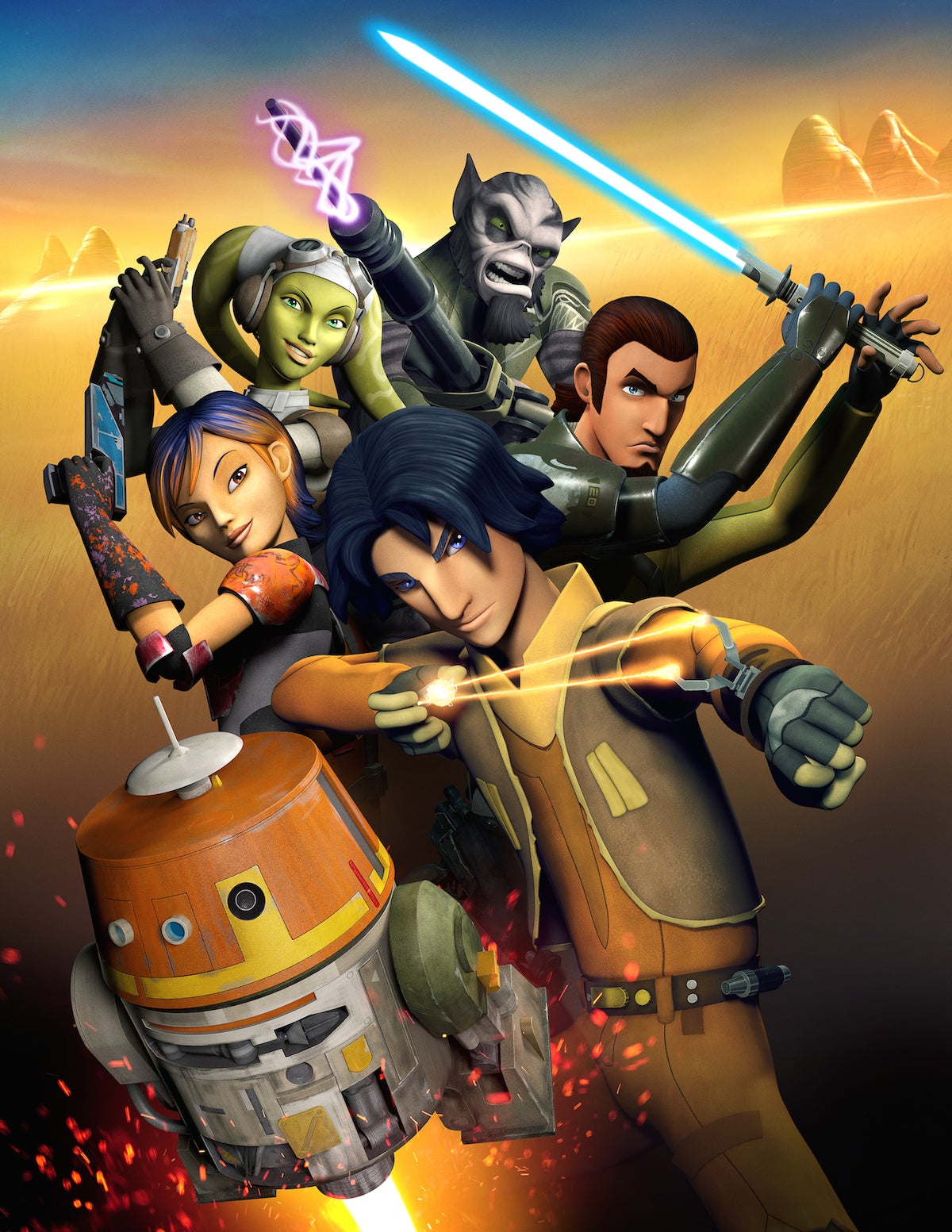 Star Wars Rebels will kick off this fall with a one-hour special on the Disney Channel before the series airs on Disney XD.
Illustrations via Tracy Cannobbio/Lucasfilm Ltd.