Fans have been dressing as their favorite characters from pop culture for years, using their creativity to develop cosplay. A few companies have started embracing the trend, lending a hand to fans who want to get a jump on their cosplay before a new game or show is even released.
First Bioware started giving fans tips for cosplaying characters from their new game Dragon Age: Inquisition months before its release. Now Lucasfilm is offering fans advice for cosplaying the new characters in Star Wars: Rebels before it premieres this fall.
Rebels executive producer Dave Filoni wrote a post on the official Star Wars blog introducing the new series, "Star Wars: Rebels Costuming 101." Filoni said that fans have already reached out for insights on the materials used for Rebels costumes.
"It is always a challenge taking an animated style and translating into an actual costume, so I thought I would do a quick breakdown of some of the characters, as we head into Con Season," he wrote.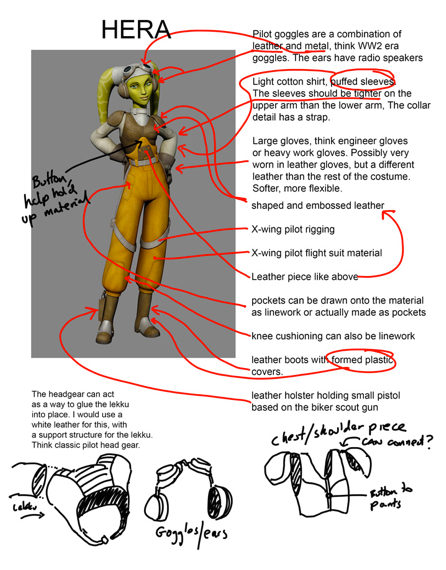 The first character to get a costume breakdown is Hera, a Twi'lek pilot whose costume
is described as "a mix of a classic X-wing pilot's outfit with elements found on WWII-era pilot- and tank-crew gear." Filnoi breaks down the elements of the costume in a list and diagram, offering tips for materials to use and ways to put everything together. You can find the entire list on the blog. To help cosplayers, a back view of the character is also included.
"The whole crew loves it when we go to a con and see a Hera, or any character that we have created, come to life and walk up to us," Filoni wrote.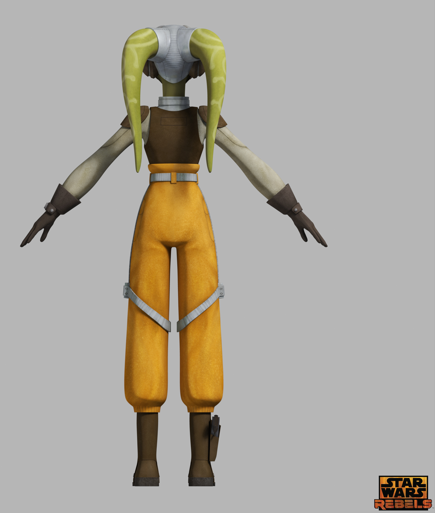 While Filoni said he might not be able to get to all the Rebels characters before San Diego Comic-Con, he did mention that the next character featured would be the other female lead, a Mandalorian named Sabine.

Photos and images via Star Wars Blog