Lucasfilm dropped a new Star Wars: The Last Jedi TV spot during Game 7 of the World Series on Wednesday night—and it's filled to the brim with new footage and intrigue.
Although the trailer came as more of a surprise than the one that aired in the middle of Monday Night Football last month, fans quickly watched and rewatched the 45-second spot to find every new clue and live in the glory of the mostly unexpected and wonderfully shot footage.
And no, it has nothing to do with a porg.
Luke returns home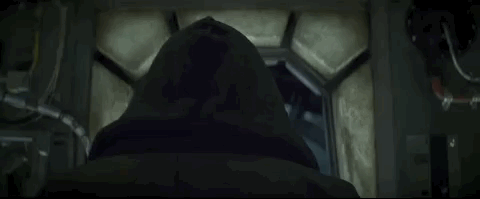 So far we've only seen Luke Skywalker firmly on the ground, whether he's on Ahch-To or with R2-D2 watching his Jedi temple burn to pieces in a flashback. But this trailer gave us some unexpected feelings: More than 30 years after The Return of the Jedi, Luke is finally back in the Millennium Falcon. Sort of.
At the beginning of the trailer, he walks down the corridor leading to the Falcon's cockpit, and he looks around while the ship's lights turn on. We know he met Rey because of the end of The Force Awakens and their many interactions in previously released footage, but we've yet to see him interact with Chewbacca and R2-D2, who also flew to Ahch-To with Rey. After everything that's happened and the loss of his friend Han Solo (over which he possibly could've felt like Leia did), he's back on the very ship that started it all.
And though we haven't yet seen his reunion with his old travel companions, we imagine that it will be just as emotional for him as it is for us.
Our first full look at Snoke's throne room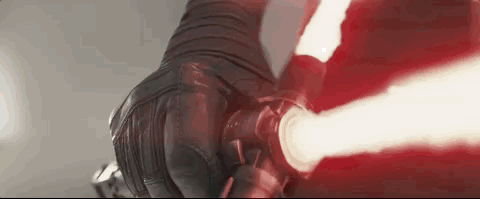 A hologram no more, Snoke sits on his throne in a room decorated minimally in style but will surely still intimidate his visitors. He's surrounded by his own guard on both sides of the throne even as he meets with General Hux.
The decoration his guards stand near, however, offer more questions than answers. Are those weapons? Will they be used in Kylo Ren's training? Did Snoke employ them to communicate with the First Order in The Force Awakens? Or will they amount to some kind of torture device?
Some familiar faces (and spaceships) on Crait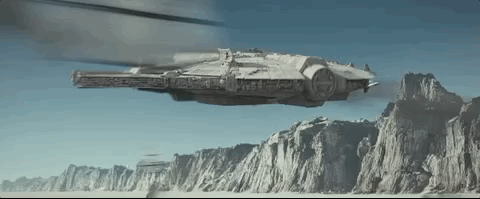 The Millennium Falcon might start the movie on Ahch-To, but it certainly won't stay there for the entire movie.
At some point, the Falcon joins the fray in a battle between the First Order and the Resistance on Crait, which is home to an old and abandoned rebel base. It shows up for battle and shoots down a ship as Finn celebrates. What's less likely is that Luke and Rey are on the Falcon; Chewbacca may have left them (possibly with a porg) to help the First Order while they trained.
What those final moments in the trailer could mean
Though Star Wars is well-known for releasing trailers designed in part to misdirect, it's likely that the final two shots of Luke and Rey are connected—or at least more so than the end of the last trailer. Luke and Rey are being rained on, and as Luke says, "This is not going to go the way you think," a soaked Rey (sans signature hairstyle) ignites her lightsaber. The rain makes the weapon look more unstable than it might be, drawing some comparisons to Kylo Ren.
Is this a final confrontation between the two before Rey leaves the planet? Is she being tested, a la the cave on Dagobah Luke entered in The Empire Strikes Back? Or maybe he's helping her sift through the visions she saw when she first encountered Luke's lightsaber, which included a downpour and the Knights of Ren. Or maybe it's another flashback and he's addressing his former pupil.
Whatever it is, it will probably be monumental.