Have you always thought you'd be amazing at fighting the Empire or crushing the Rebellion if you were a military commander in the Star Wars universe? Disney is hoping you have and are still eager to jump into the fray with its new free-to-download mobile game Star Wars: Commander. 
Disney's latest release transports gamers into the heart of the Galactic Civil War and sets you up with your own base of operations on the familiar desert planet of Tatooine. While you start off as an independent settlement you eventually are forced to make a choice between siding with the Rebels or the Empire. This choice determines the types of buildings, troops, and heroes you can have as well as who you'll be fighting during missions and in player vs. player battles. 

Star Wars Commander – Trailer on Star Wars Video
The gameplay will be familiar to anyone who's tried combat strategy games before and can be picked up rather quickly. Keeping with the trend of most mobile games these days, there are multiple ways to play along with friends and fellow gamers, and there are in-app purchases you can make.
However after a week of playing the game on the iPad, it didn't take long to recognize that Disney is banking on the successful model of Supercell's Clash of Clans. In fact if you've played Clash of Clans before you'll feel a sense of déjà vu in basically everything that happens in Star Wars: Commander. From the game mechanics to the resources you need to collect, it's clear Commander is a clone of the Clans' style. 
In both, you develop a type of homebase, send troops out to attack others, and wait a frustrating amount of time for things to be built and upgraded. The screenshot comparison below shows many of the similarities when it comes to resources that you need to collect in each. Note how each requires you to collect some sort of currency, a type of special resource, and have builders. It also offers the option of special crystals or gems.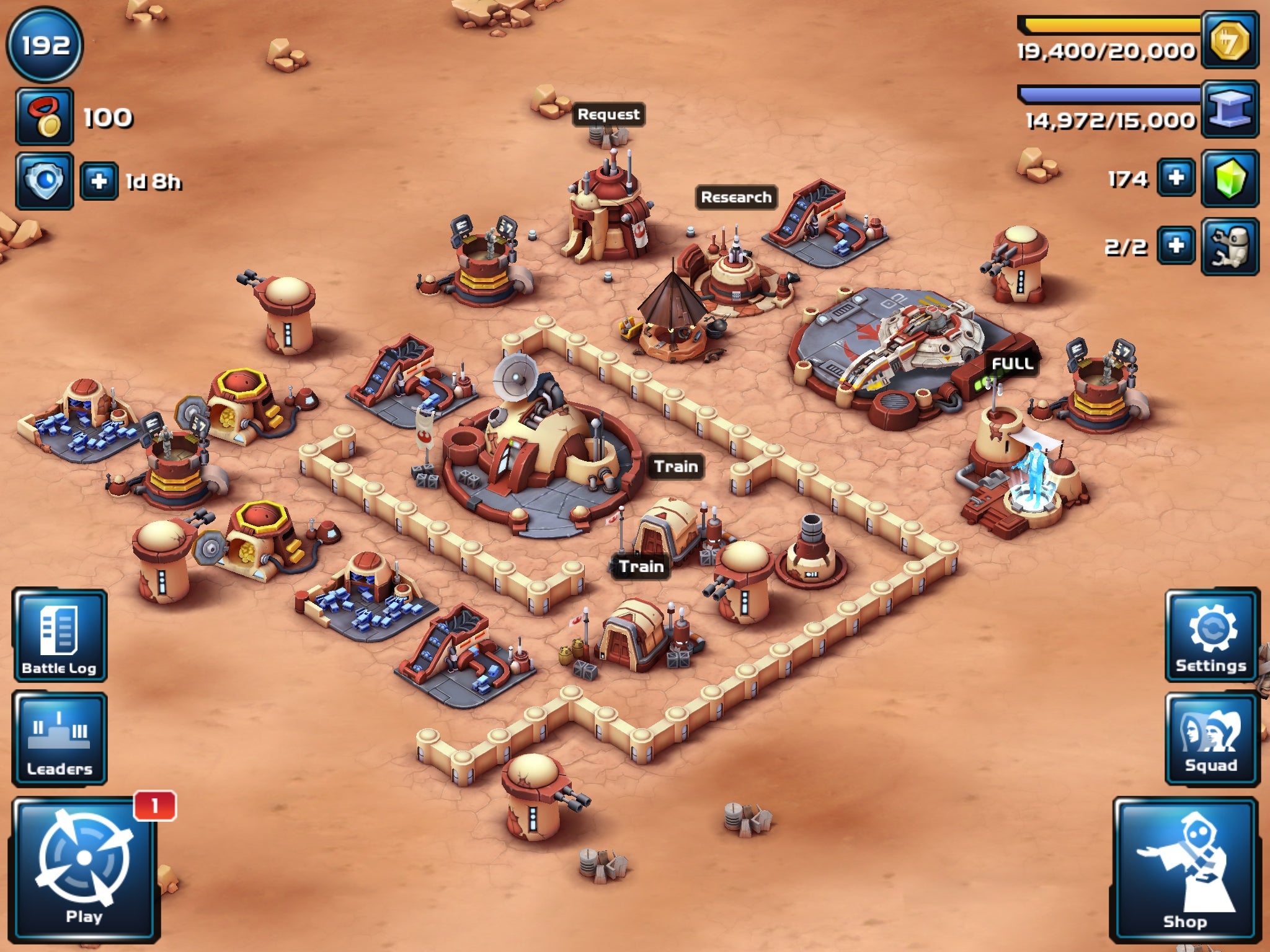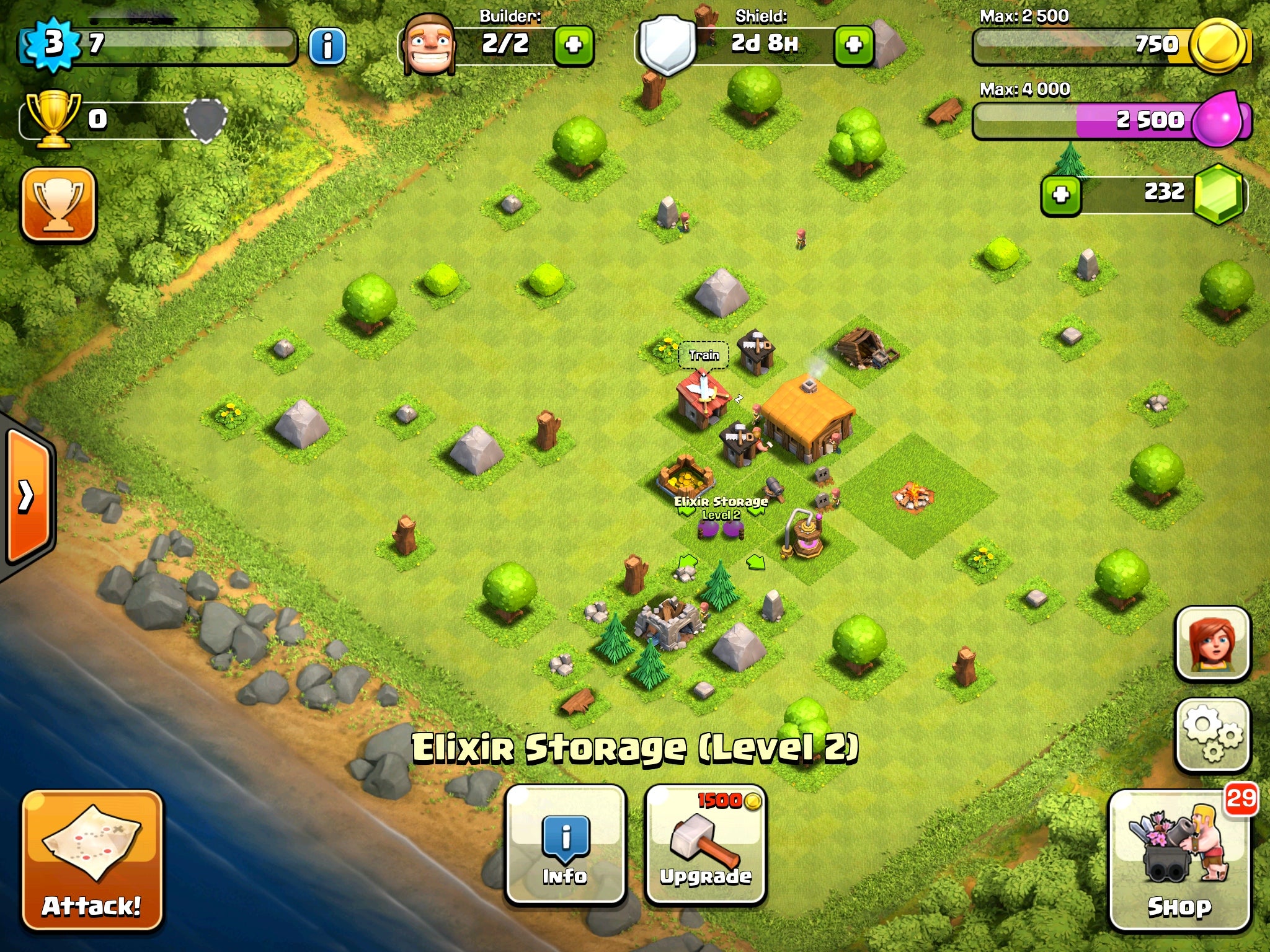 Similar to Clash of Clans, the game can move rather slowly as you wait for resources and buildings. It's what makes the in-app purchases in these games so very tempting, because it's the only way to speed up the game. 
Disney might be hoping Commander's basic storyline will make you forget about the comparison though, since Clans is lacking one. In the story, you'll take part in missions as a member of the Rebellion or Empire and some new and familiar faces will pop up as you progress and make a name for yourself on the planet.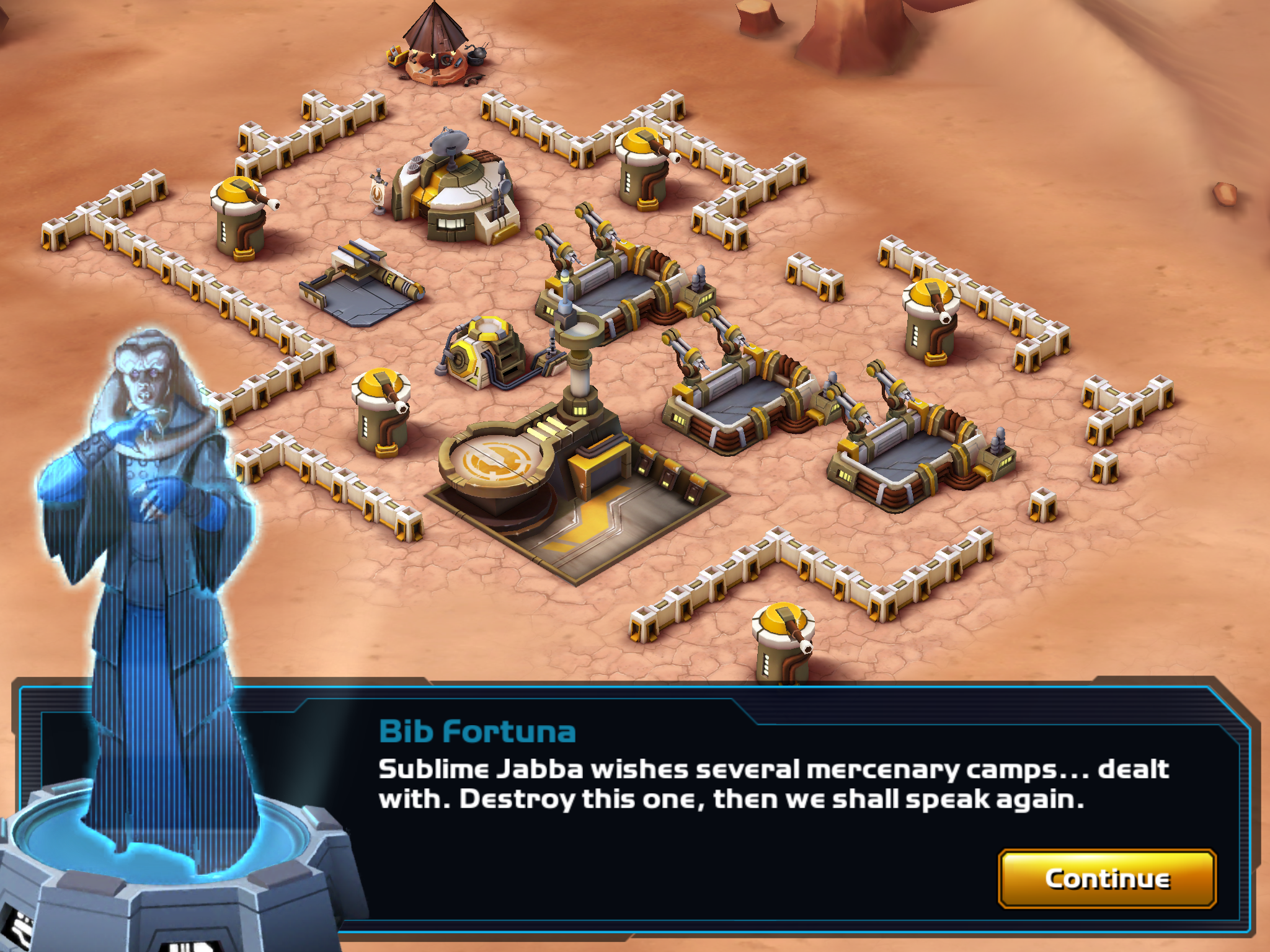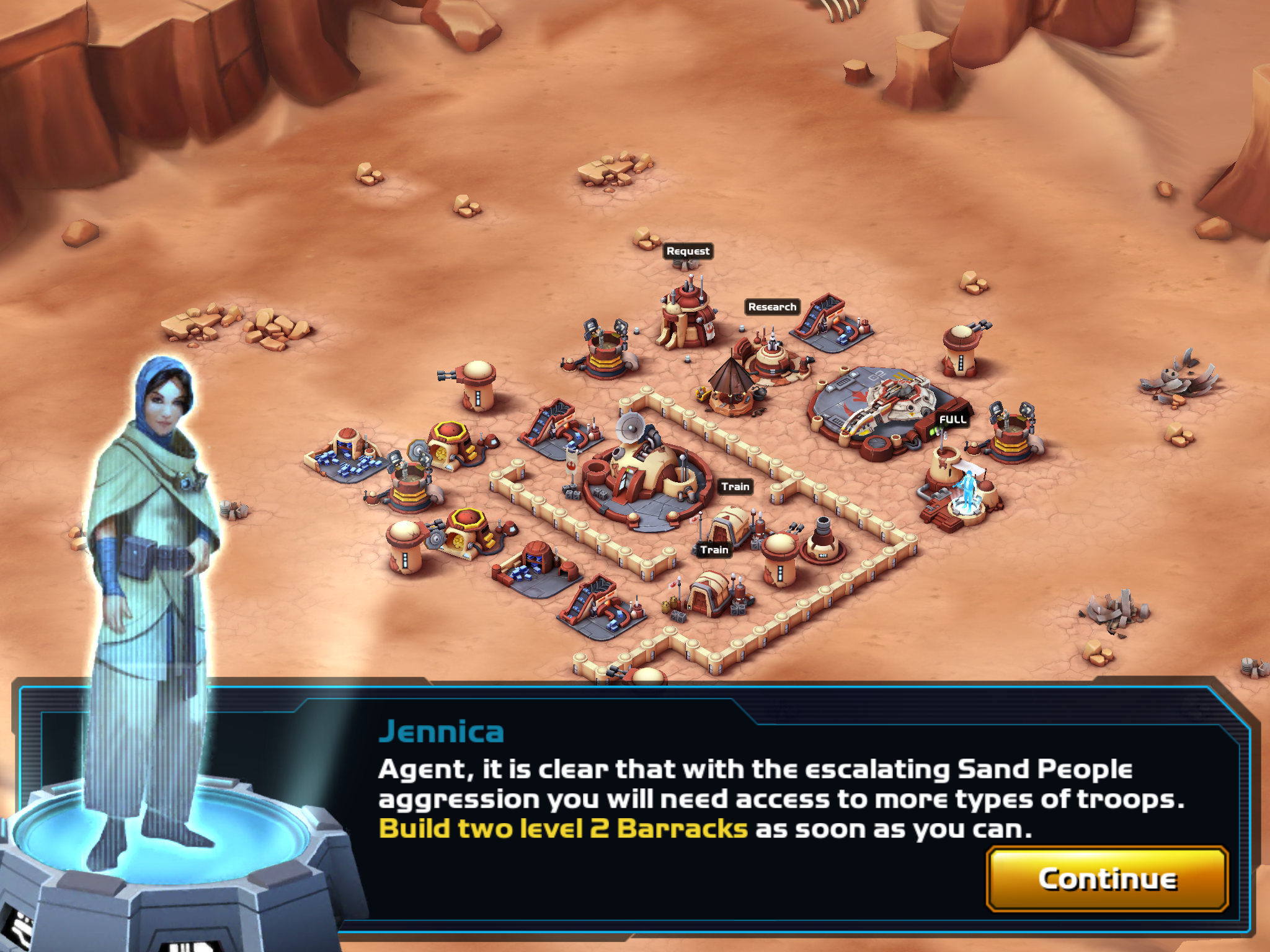 Those familiar faces and the nostalgia of the original trilogy era may be enjoyable enough for Star Wars fans to not care about the unoriginal aspects. After all, as of Friday the game was in the top 15 of iTunes' most popular free apps chart, so clearly it's doing something right. Still, even die-hard fans might feel a twinge of disappointment that one of the first game releases from the Disney and Lucasfilm partnership isn't more original. At least it can distract you until something more exciting from Star Wars comes along.
Star Wars: Commander is currently available only on iOS devices.
Screenshots by Lisa Granshaw via the Star Wars: Commander and Clash of Clans iPad apps