August marks the end of an era in Star Wars comics. 
Dark Horse, which has been publishing Star Wars comics since 1991, ends its run with the license this month before Marvel takes over in 2015. It makes the timing of Marvel's latest announcement bittersweet, as it revealed plans today to reprint some of Dark Horse's issues as part the Epic Collection program.
The first volume will be released in April 2015 and is titled Star Wars Legends Epic Collection: The Empire Vol. 1 TPB. It will reprint issues focusing on the time period right after Revenge of the Sith. The collection will be given the "Legends" label that all expanded universe content is now given since Lucasfilm said in April none of it would remain canon.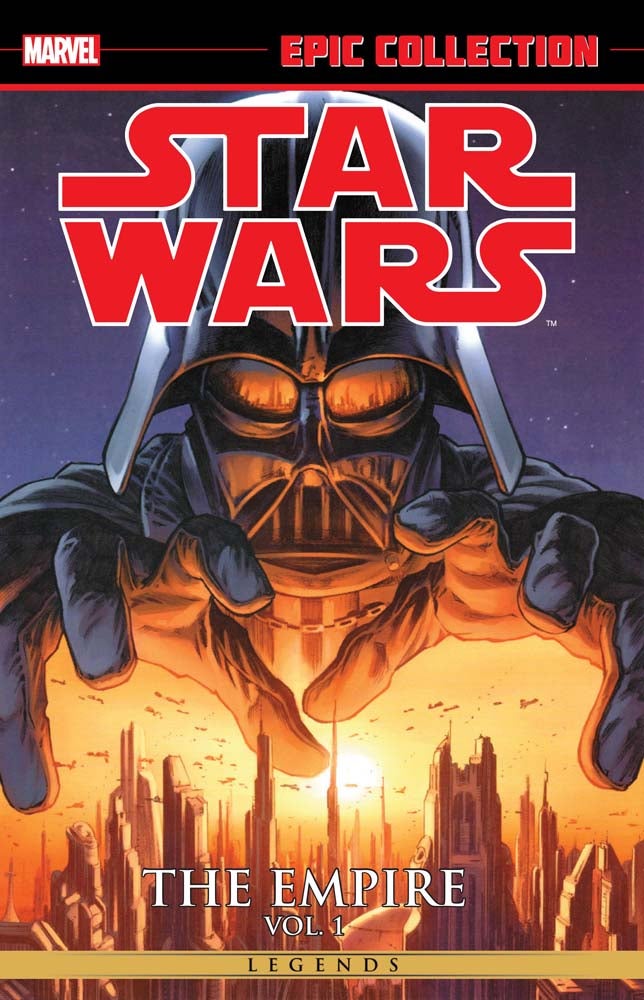 "We're thrilled to be bringing our innovative Epic Collections to a galaxy far, far away," Marvel SVP sales and marketing David Gabriel said in a statement. "We'll be bouncing around to different periods of Star Wars history with each Epic Collection, constructing one huge tapestry, collecting full unbroken runs of all the greatest Star Wars comics from the past 35 years."
While this might be good news for fans who were worried about whether or not anything from Dark Horse's run would survive, the timing and the lack of a mention of the former publisher did not sit well.
@Marvel It's funny how you never mention @DarkHorseComics in this article. They did such a great job, you should've let DH keep making them.

— Mike (@MMod138) August 28, 2014
The #StarWars #comics reprints are due in April. @DarkHorse has them for sale in stores & online right now. https://t.co/bIyDwWiw4P

— Matt Moore (@Guerrillascribe) August 27, 2014
Thoughts on Marvel reprinting Dark Horse Star Wars: Glad it's sticking around, uncomfortable they announced today, the last day of new DH.

— Brian (@wakingthedead17) August 27, 2014
In addition to this collection, Marvel announced earlier this summer three Star Wars series fans can expect in 2015.
Images via StarWars.com