The first of Star Trek: Discovery's "Short Treks" arrived on Thursday, one of four 15-minute episodes leading up to season 2. Starring the bubbly Ensign Tilly (Mary Wiseman), this one is a heartwarming story about young women sharing career advice. In other words, the kind of slice-of-life moment we didn't get time to see during the plot-heavy first season.
As the youngest member of the crew, Tilly already stood out among Discovery's cast of strong, experienced characters. She's essentially an intern, an espresso-chugging source of awkward millennial reaction GIFs. Titled Runaway, this mini-episode shows her vulnerable side, beginning with Tilly telling her mom that she wants to become a commanding officer. Mom isn't exactly confident in Tilly's abilities, leaving Tilly alone to stew in her own doubts. That's where the second character in this two-hander comes in: Po (Yadira Guevara-Pip), an alien teen runaway who arrives unexpectedly onboard ship.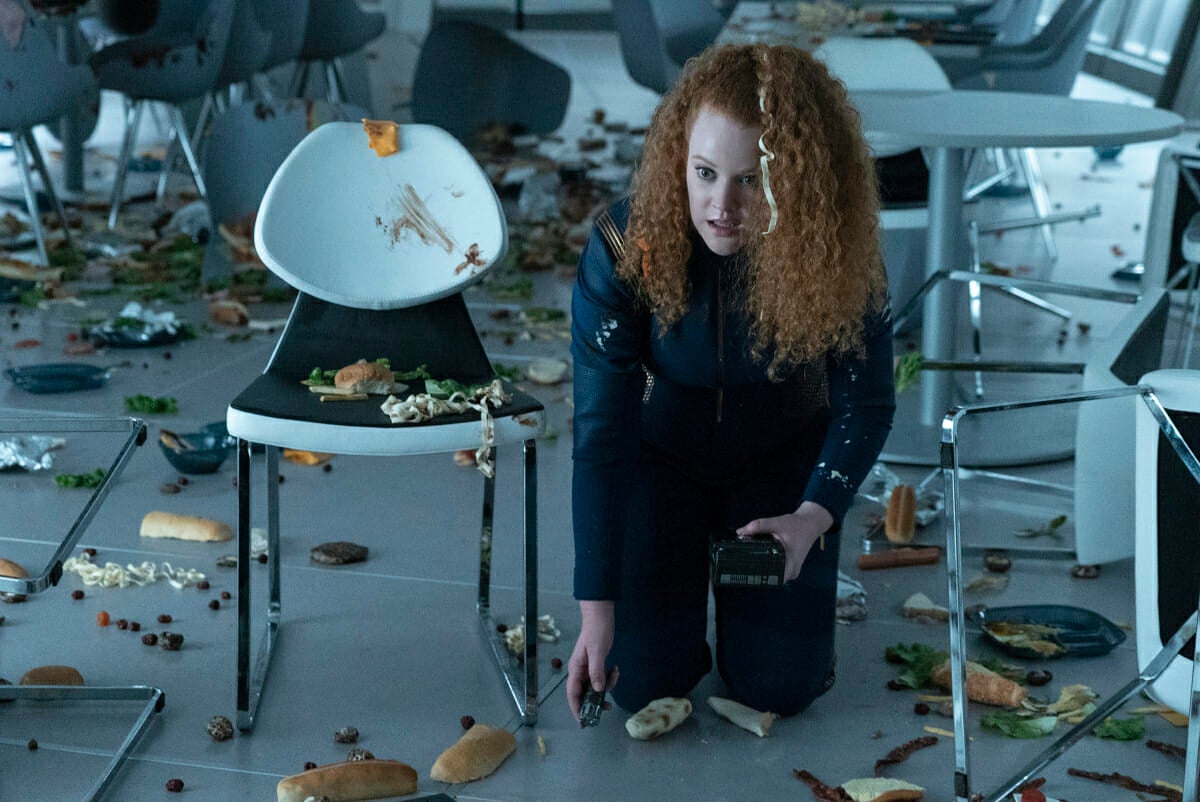 Po hails from the planet Xahia (a new addition to Star Trek canon), fleeing political upheaval. Xahia is rich in dilithium crystals (a critical component in warp drives), and since Po is a prodigy who just invented a new dilithium technology, she's in trouble. After learning that Po is a fugitive, Tilly decides to keep her arrival quiet from the rest of the crew and help her get to safety.
Written by Jenny Lumet (Rachel Getting Married) and showrunner Alex Kurtzman, Runaway marks a welcome return for Discovery. Tilly was the comic relief last season, and this story gives her a chance to grow without flinging her into mortal peril. In the grand tradition of Star Trek B-plots, it's basically a workplace dramedy. Po is the only person on board who isn't above Tilly on the food chain, allowing Tilly to be the authority figure for once. As is often the case, Tilly learns from her own advice while helping others.
Runaway almost feels like a response to the pushback against season 1's darker tone. For one thing, it's pretty comedic. Mary Wiseman is weird and funny in a way that makes her instantly likable, while also clarifying why Tilly is an outsider among her Starfleet peers. She and Po bolster each other's confidence while a more complex moral dilemma rises in the background: Po's technology could change her planet's culture forever. By keeping it secret, she and Tilly protect Xahia from ecological disaster through dilithium mining, but they also prevent the Federation from receiving an important new innovation. It's a nice, personalized look at how Tilly has developed her own set of Starfleet values, differing from the ruthless decisions made by Captain Lorca last season.
While the first Short Trek felt surprisingly old-school, things may change next month. The second minisode is a thriller starring Aldis Hodge (Leverage), followed by a backstory episode for Saru, and finally a standalone story about Harry Mudd. Season 2 begins in January.
You can find out Star Trek: Discovery season 1 recaps here.