Star Trek: Discovery has been pushing the boundaries of what we know about the final frontier since the beginning, but in season 2, it's going back to its foundation to lead those crews forward.
Fans already knew that they would be meeting Discovery's take on U.S.S. Enterprise's Captain Pike (Anson Mount) and Spock (Ethan Peck) this season. We already saw the former in action in the show's first trailer while the latter made his debut in the New York Comic Con trailer. Each of those characters comes with their own legacy, having both debuted in Star Trek: The Original Series (TOS) and made the jump to the big screen, but the time difference between the two series allows Discovery to explore that vast and uncharted territory. (Discovery takes place 10 years before TOS.)
"He has an incredibly complicated backstory with his half-sister [Michael Burnham, played by Sonequa Martin-Green], and it's the working out of their relationship that, in many ways, allows him to become the Spock that we meet at the beginning of TOS," executive producer Alex Kurtzman told reporters at NYCC. "So this—in a way that I think has never been done before—is really the unwritten chapter of Spock."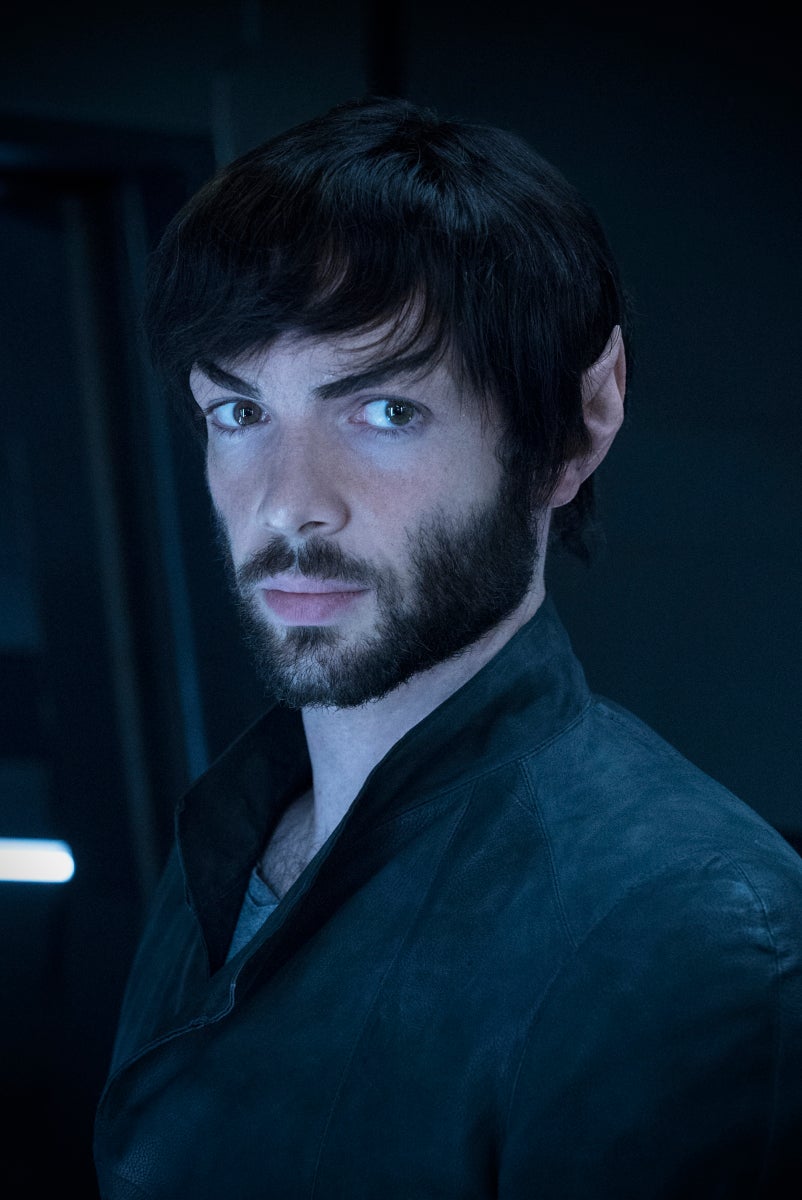 The Spock we meet in Discovery will have been affected by some of the same things that Burnham has, such as the Seven Signals and the Red Angel, two of the show's driving forces this season. Burnham has come across them more recently while Spock has encountered those two entities much earlier—something that's confounded him.
"His logical brain cannot make sense of it, and he is not emotionally equipped to deal with it, so both logic and emotion are failing for Spock," Kurtzman said. "And that's a really big moment for him in his self-actualization."
We may be getting a different Spock than we're used to seeing, but we'll still see many of the mannerisms and touch points that made the character so iconic, with Peck honing in on one of Spock's biggest qualities.
"You see [Leonard Nimoy's Spock] empathize, you see him internalize the emotions of the people around him and you see him deal with it, but he doesn't interface with it, he doesn't interact with it," Peck explained. "Sometimes he does, and in that rare moment that we all look for, right? And so that, for me, is very important in my creation of this Spock is that sort of sight and understanding of emotion—awareness of emotion—but executing with logic."
Spock's shadow loomed large over Discovery since the beginning. Spock's father Sarek took Burnham in after she lost his parents and the two were raised on Vulcan, but when the Vulcans would only accept one of Sarek's children who weren't fully Vulcan into the Vulcan Expeditionary Group, he chose Spock over Burnham. (Spock ended up choosing the Federation instead.) According to executive producer Heather Kadin, season 2 is about filling in the pieces of that relationship.
We may have seen the two together in book form, but that family reunion will bring its own set of complications.
"I love the way that we're handling the relationship between Spock and Burnham because it's not easy," Martin-Green explained. "It's a very, very complicated relationship and we do not shy away from that. There's a lot of work to be done. Spock is sort of on his own, he's not on the Enterprise when we pick up. I have to go find him, and it's a long journey that we take step by step by step."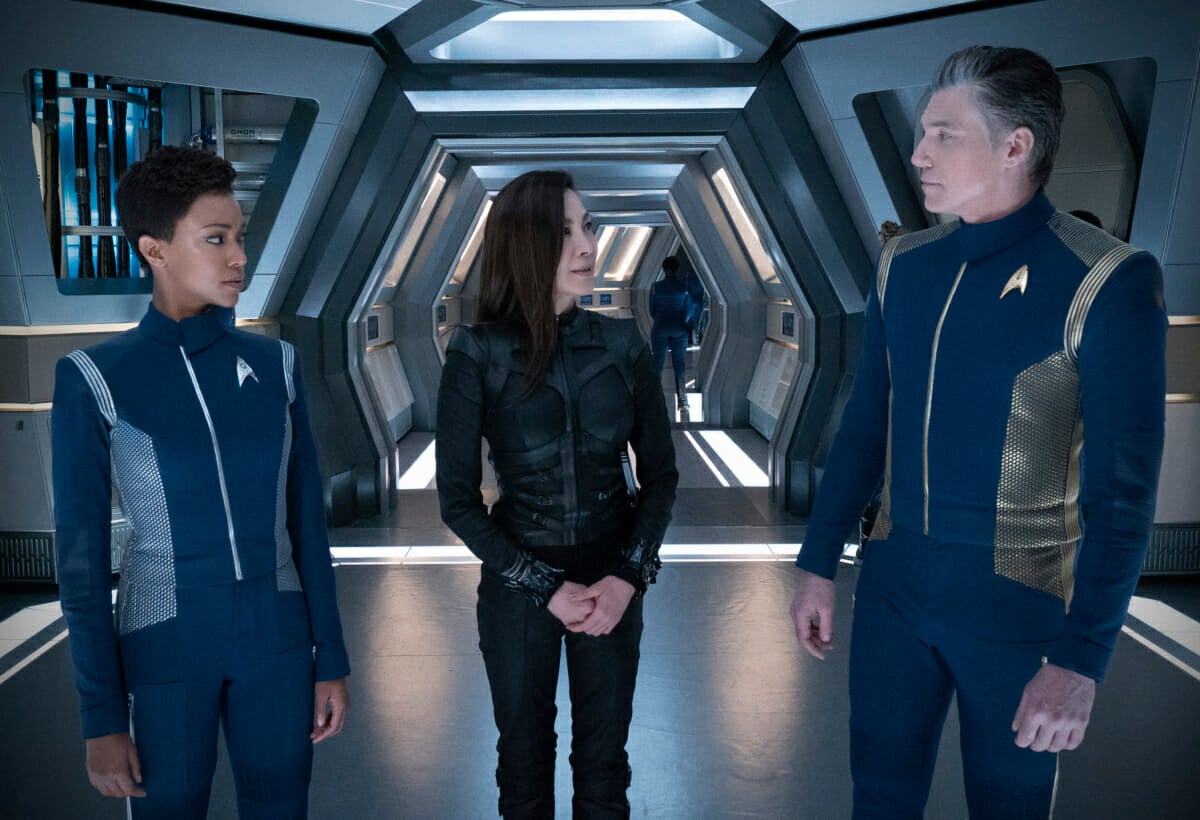 A lot of figuring out where Kurtzman, Kadin, and the writers can take these characters is by examining the already established Star Trek canon. They have those debates constantly on what areas they can push, what's already covered, and what they can build on without canceling what's already there.
For instance, while Peck's performance as Spock is largely beholden to Nimoy's, Mount has had a little bit more liberty to make Captain Pike his own given that he's only appeared in a handful of TOS episodes. And Mount has even managed to add a tweak or two on his own.
"I came to Alex with an idea that—at a certain point in the first episode, what if there was a fragment of [former U.S.S. Discovery Captain Gabriel] Lorca?" Mount said. "What if there was a Lorca relic left over in a certain scene, and you'll see what I'm talking about when you see it."
Star Trek: Discovery returns on CBS All Access Jan. 17, 2019.