This is a very minor spoiler for Star Trek: Discovery's season finale, so consider yourself warned: Klingon's totally have double penises.
Alien genitalia has always been a popular topic in Star Trek fandom. This is, after all, the community that invented slash fanfic with Kirk/Spock zines in the 1970s. People have speculated for decades about Vulcan genitals (warning: there are some NSFW diagrams in that link), and Discovery just confirmed a popular fan theory about Klingon schlongs.
Discovery's penile revelation arrived not with a sex scene, but with a brief moment on a Klingon street. When our Starfleet heroes beam into town for an undercover mission, they're confronted with some seedy goings-on including strip clubs, arms dealers, and… a Klingon peeing against a wall. The camera very carefully zooms in on two streams of urine to make things as a clear as possible. Here's a GIF. You're welcome.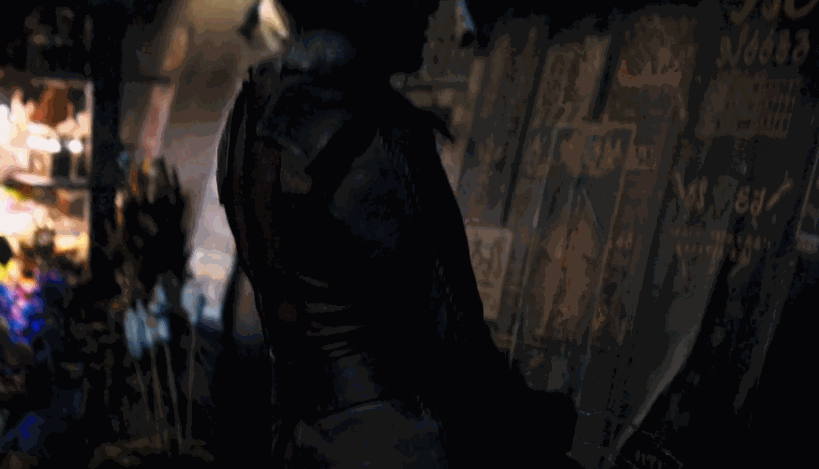 This isn't quite as groundbreaking as if they confirmed what Spock has going on down there, but it feels somehow appropriate. Vulcans are obsessively private, and it seems impolite to handle that topic onscreen. Meanwhile, Klingons are more like, "Yeah, I have two dicks. Wanna make something of it?"
The next question is how their anatomy works, which is where fandom ingenuity comes in. A simple double-headed arrangement? Something a little more alien? You have more than a year to ponder this before season 2 arrives, and by a happy coincidence, one of Discovery's two main romantic ships is a human/Klingon (or kinda Klingon, anyway) couple. Happy Monday morning, everyone!