Opinion
These days lots of people are predicting the death of single-player games. Online multiplayer games have taken off and are looking more and more like the future of big-budget gaming. But is that true? Will we be seeing fewer single-player games like Super Mario Odyssey and Assassin's Creed Origins going forward?
I don't think so. But I also see why the argument is being made. Let's take a closer look.
Multiplayer games have taken off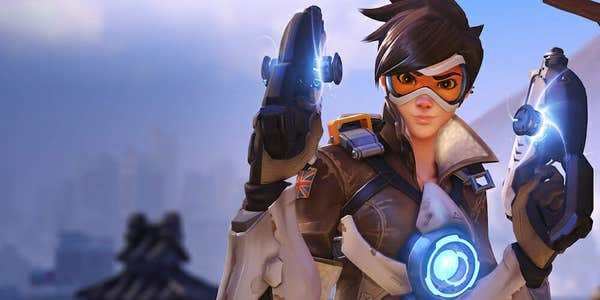 With the rise of multiplayer behemoths like Overwatch, Destiny 2, PlayerUnknown's Battlegrounds, and Grand Theft Auto Online, it seems like every big game is throwing people together into online worlds. These games dominate headlines (and players' free time) for months and years after they're released. If an online game catches on, it can pull in a steady stream of serious revenue.
Some of that revenue comes from paid expansions. But increasingly, much of it comes from microtransactions. That's when players pay real-life money to buy in-game goodies. Players dropping $5 here and there on a game might not sound like a lot, but over the months and years it can add up.
Take-Two Interactive, the publisher behind Grand Theft Auto and the upcoming game Red Dead Redemption 2, said micro-transactions made up 42 percent of the company's revenue last quarter. The company's CEO promised investors that every game Take-Two releases going forward will contain microtransactions.
Some single-player games have struggled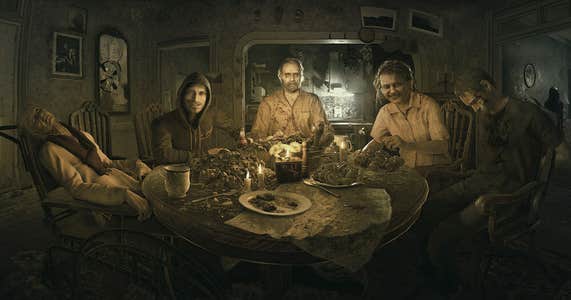 It's not just the financial success of multiplayer games that makes them seem like the future of big-budget gaming. It's also the failure of some single-player games.
Until this year, publisher Electronic Arts had been developing a single-player Star Wars game that seemed destined for success. But in October, EA shut down the development studio and announced plans to make drastic changes to the game. The reason? According to a statement, EA had been "listening to the feedback… and closely tracking fundamental shifts in the marketplace." EA decided it needed to "deliver an experience that players will want to come back to and enjoy for a long time to come." That sounds suspiciously like they're turning it into an online multiplayer game.
God, I love 'em, but but budget, large scale, AAA, story driven games are expensive and risky to make. A huge IP doesn't guarantee a win.

— Nick Chester (@nickchester) October 17, 2017
Other notable single-player games have struggled to find their footing in recent years. Games like Prey, Dishonored 2, Resident Evil 7, and Deus Ex: Mankind Divided all sold below expectations. Only two of the best-selling games of 2017—The Legend of Zelda: Breath of the Wild and Horizon: Zero Dawn—are exclusively single-player.
Partially in response to this trend, publisher Bethesda released a satirical ad about "saving" single-player games.
The future of single-player games
It's not a surprise some single-player games have sold below expectations. That's just business. On the other hand, many single-player games have thrived. Though only two of 2017's best-selling games are single-player-only, nearly all of them have a single-player component.
And despite the dire warnings, game publishers have announced plenty of big-budget, single-player games that will be heading our way. The lineup includes major titles like God of War, Days Gone, The Last of Us II, Metroid Prime 4, Bayonetta 3, and Spider-Man.
And even most multiplayer games still have single-player modes. Far Cry 5, Red Dead Redemption 2, Crackdown 3, and the next Call of Duty game are all guaranteed to come with single-player campaigns.
Single-player games aren't doomed—not by a long shot. It's true, online games are thriving like never before. But it's clear single-player games will be alive and well in 2018 and beyond.