With the upcoming Shazam! movie, the DCEU franchise gets weird. Starring a wizard, a cast of child actors, and an intentionally corny superhero, it's directed by a horror filmmaker who used to be known as "ponysmasher." It also looks noticeably different from films like Justice League and Batman v Superman, potentially marking it out as DC's genre-savvy answer to Deadpool.
Warner Bros. debuted the first trailer at San Diego Comic-Con in late July, introducing a refreshingly comedic new tone to DC.
Who is Shazam?
Previously known as Captain Marvel (a name that had to go because, well, Captain Marvel), Shazam is the superpowered alter ego of Billy Batson, a young orphan. Think of the Tom Hanks movie Big, except instead of turning into Tom Hanks, the kid turns into a Superman-looking dude in a red catsuit and a shiny cape.
Debuting in 1940, this character is rooted in the lighthearted silliness of Golden Age comics. Billy Batson gained his superpowers from a wizard and transforms by shouting the magic word "Shazam!" This leads to the sometimes comical, sometimes tense scenario of an adult-looking superhero who is basically still a young teen, trying to battle supervillains with help from his friends.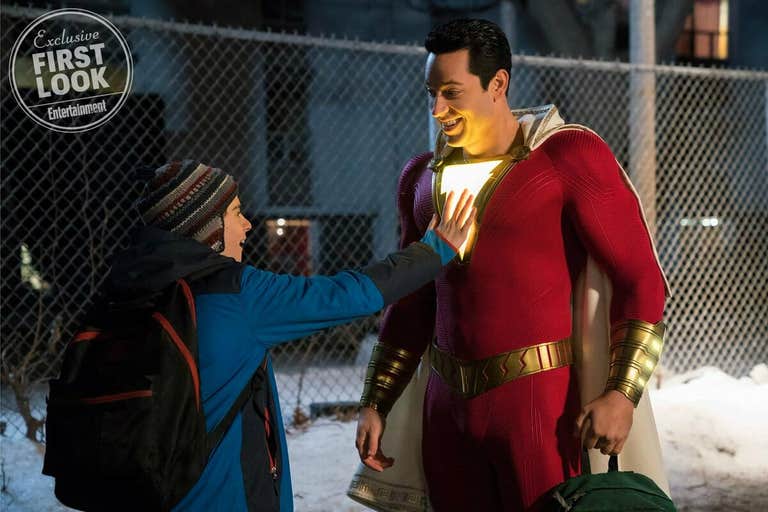 READ MORE:
Shazam! cast
Chuck star Zachary Levi (now visibly more swole than during his sitcom days) stars as the title character, with 15-year-old Asher Angel playing Billy Batson. Mark Strong (Kick-Ass, Kingsman) plays the villain Dr. Thaddeus Sivana, an evil genius with telekinetic powers. Djimon Hounsou plays the wizard (also confusingly named Shazam), doubling up after an unrelated role in DC's Aquaman this year. Ahead of San Diego Comic Con, Entertainment Weekly has the first official photos of Levi in costume.
The supporting cast mostly consists of kids from Billy's foster home: his best friend Freddy Freeman (IT actor Jack Dylan Grazer), Mary Bromfield (Grace Fulton), Eugene Choi (Fresh off the Boat's Ian Chen), Pedro Peña (Jovan Armand), and Darla Dudley (Faithe Herman).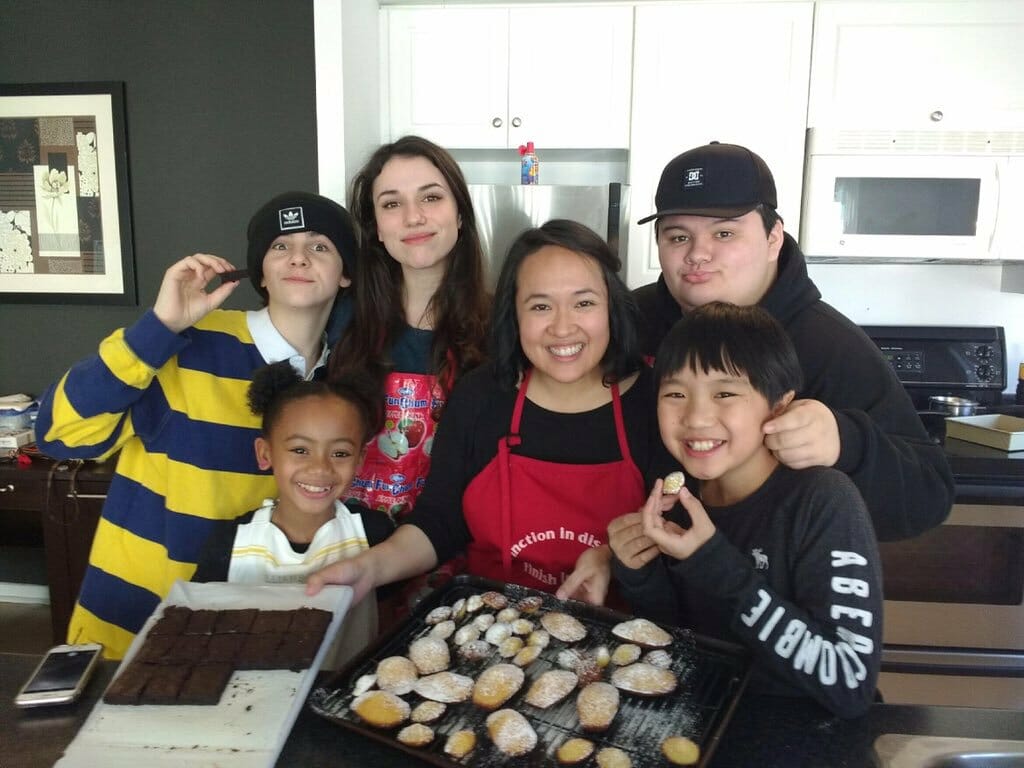 There are no planned crossovers with other DC franchise characters, but don't be surprised if you see the Rock in a post-credits sting. He's been attached to the Shazam franchise since before this film was in production, cast as Shazam's nemesis Black Adam, who is due to get his own solo spinoff.
READ MORE:
Shazam! movie creative team
Swedish filmmaker David F. Sandberg is an interesting choice for director, to say the least. He started his career making micro-budget horror shorts, posted online under the pseudonym "ponysmasher." His feature-length debut was the 2013 original horror film Lights Out, which led to him getting hired for the horror prequel Annabelle: Creation. Shazam! is Sandberg's biggest-budget movie so far, and while it's his first foray outside the horror genre, you shouldn't expect it to be too dark. The early promotional materials play into Shazam's inherently silly concept, with Sandberg poking fun at the gloominess of Batman v Superman on social media.
Shazam!'s writers aren't as well-known as the creative teams on some other DC movies, but they're not leftfield choices in the same way Sandberg was. Darren Lemke co-wrote Shrek Forever After and the 2015 Goosebumps, while Henry Gayden wrote the children's sci-fi movie Earth to Echo.
READ MORE:
Shazam trailer
The first trailer debuted on July 21 at San Diego Comic-Con.
Shazam! release date
Shazam! will arrive at IMAX and in regular cinemas on April 5, 2019.