San Diego Comic-Con is (almost) here, which means it's time to dig through the laughably huge onslaught of movie trailers, interviews, and of course, panels. Lots and lots of panels. There are so many panels that it's definitely impossible to catch them all, but even if you're not lucky enough to have a Comic Con badge, you can still catch up with what's happening at Comic Con by finding ways to follow along online. Here's everything we know about how to keep up with Comic-Con 2019, including Twitter accounts to follow, apps, and how to stream Comic Con panels online.
How to stream Comic Con panels online
Tough news, fellow geeks. Comic Con is a pretty dang exclusive event. Why do you think people shell out thousands of dollars and travel across the globe to get there? Unfortunately, many of Comic Con's panels are behind closed doors, and there's just so many of them that there's no way one production company could cover it all. All of which is to say options are limited. No Hall H content for you, dear child. (At least not until we get our hands on the details and share them with you.)
So with that said, your best bet is to actually go to each major company's YouTube channel, website, and/or social media and see if they're live streaming anything of their own. Even then, though, you'll have to cross your fingers: Word is already starting to come down about panels and presentations that won't be live streamed.
Marvel Entertainment
DC Comics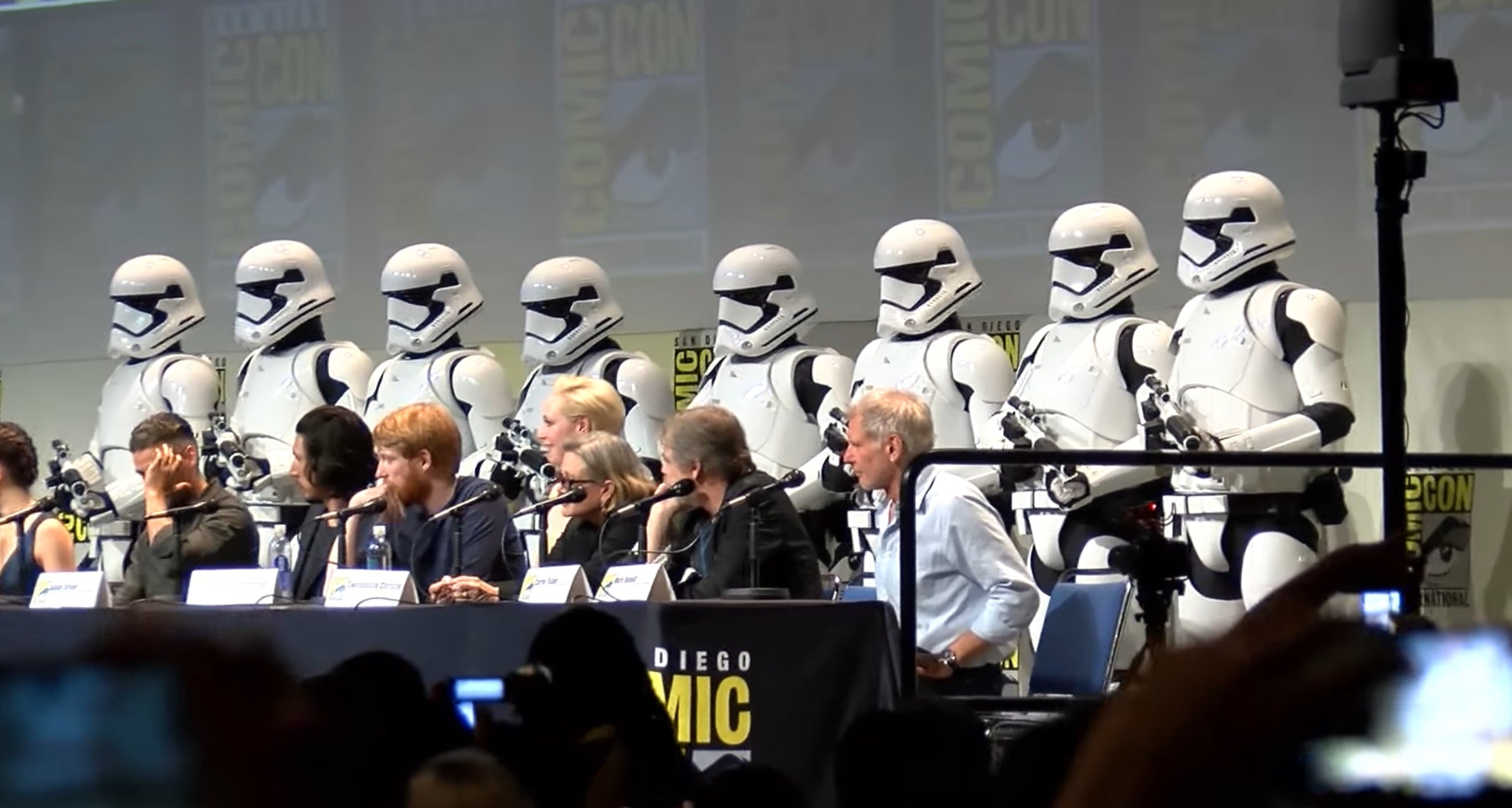 Here's a list of some of the other bigger exhibitors attending San Diego Comic Con. There's no guarantee of if they'll stream any of their content, but it's worth taking a look. You can find a full list here.
Bandai Namco

BBC America

Blizzard Entertainment

Capcom

Cartoon Network

CBS Interactive

Comixology

Crunchyroll

Dark Horse Comics

Disney Publishing

Fantasy Flight Games

Funimation

Funko LLC

Future US Inc

LEGO

Loot Crate

LucasFilm

Netflix

Nickelodeon

Nintendo of America

Sony Interactive Entertainment (PlayStation)

Square Enix

ThinkGeek

Ubisoft

VIZ Media

Warner Bros.
Unofficial SDCC live stream ban
Comic Con officials are serious about not letting exclusive content leak to the public. According to the official convention policies, "[t]he usage of live streaming apps and software on any electronic device (smartphones, tablets, laptops, etc.) is not allowed in any official Comic-Con program and event rooms." That means you can't count on your favorite YouTuber to post footage from their own channels, or expect to see Instagram Stories from within the inner sanctum of Hall H.
SDCC 2019 app
There are so many panels and exhibitors at SDCC that it's hard to know what to pay attention to. But whether you're on the ground in San Diego or on your laptop back home, you can use the official Comic-Con app to plan your day's excitement. Simply search for "SDCC" in the App Store of your choice, then browse using the Discover or Schedule tabs to see what's coming up. When we checked the app on Monday, the last post in the Social Stream was from two months ago, so maybe don't count on that for the latest and greatest news.
But do keep in mind that Daily Dot will be providing coverage of all the biggest reveals and hot memes coming out of SDCC, so make sure to check back in each day of the show. San Diego Comic-Con officially kicks off Thursday, July 18.