When Rodarte's Star Wars-inspired gowns walked the runway in February, it was a science-fiction geek's dream come true. 
The dresses were the start of more Star Wars appearances on the fashion runways and soon even celebrities were bringing the Death Star to the red carpet. You might think there is nothing more magical than seeing the classic series enter the high-fashion world, but you'd be wrong. It turns out seeing the dresses in the Star Wars world itself takes them to a whole new level.
Paper Magazine's latest issue took Rodarte designs to George Lucas' very own Skywalker Ranch. The magazine features a series of photos taken on the picturesque grounds and some include a few familiar faces from the Star Wars universe. There's no denying it's fun seeing Darth Vader and our favorite droid duo pose with these stylish gowns. According to the StarWars.com blog, the magazine is the "first fashion publication that George Lucas has granted access to the property."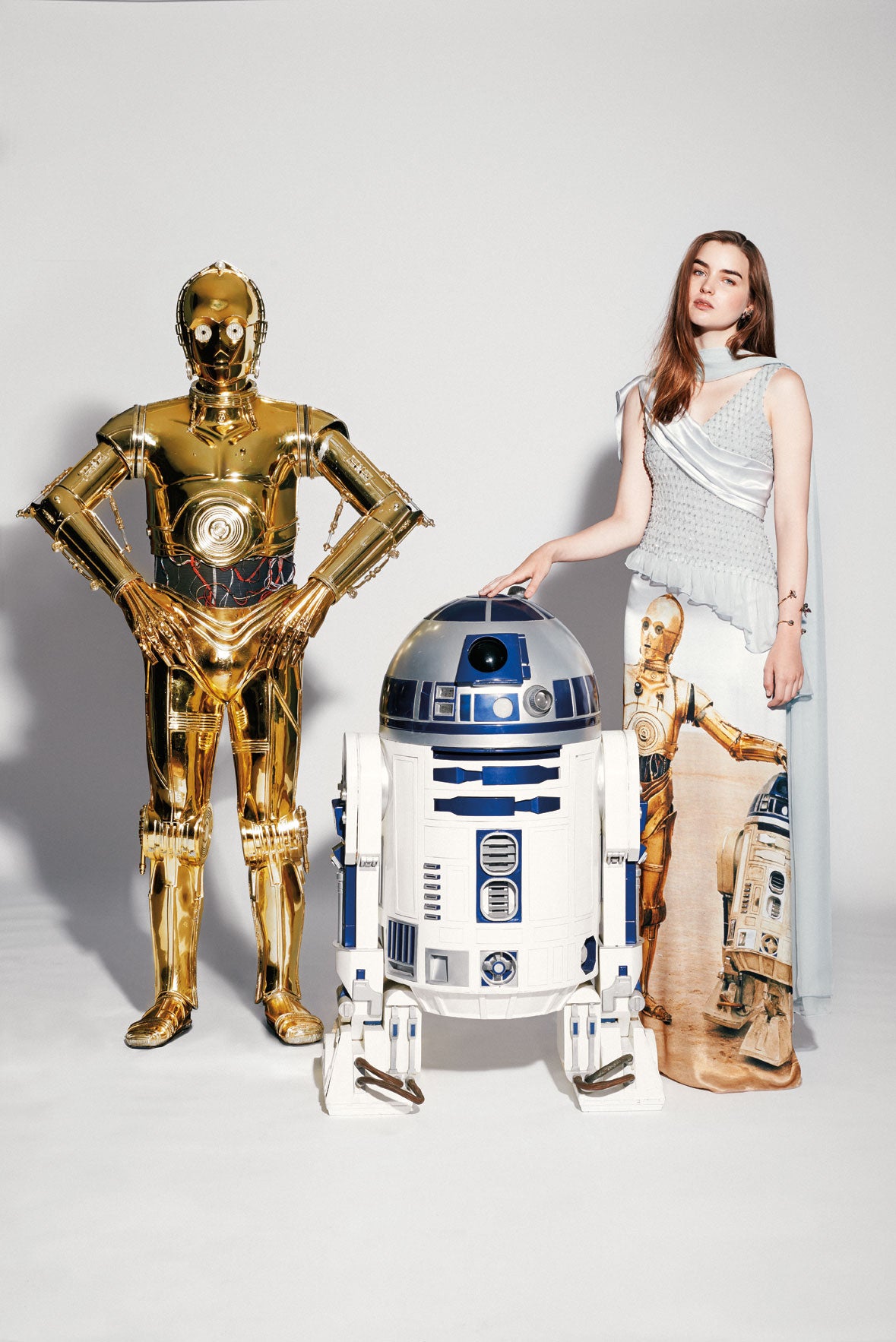 In Paper's editorial, Rodarte's sister team Kate and Laura Mulleavy explained what drew them to the films and how that played into the collection's design.
"Our Fall 2014 collection was inspired by our nostalgia for our childhood, delving into the ephemeral space of our imagination, highlighting our fascination with storytelling and cinema, which culminated with the inclusion of artwork from Star Wars in the five couture gowns ending the collection."
Below is a selection of our favorite photos from the series. You can read more from the sisters and see more photos at Paper Magazine.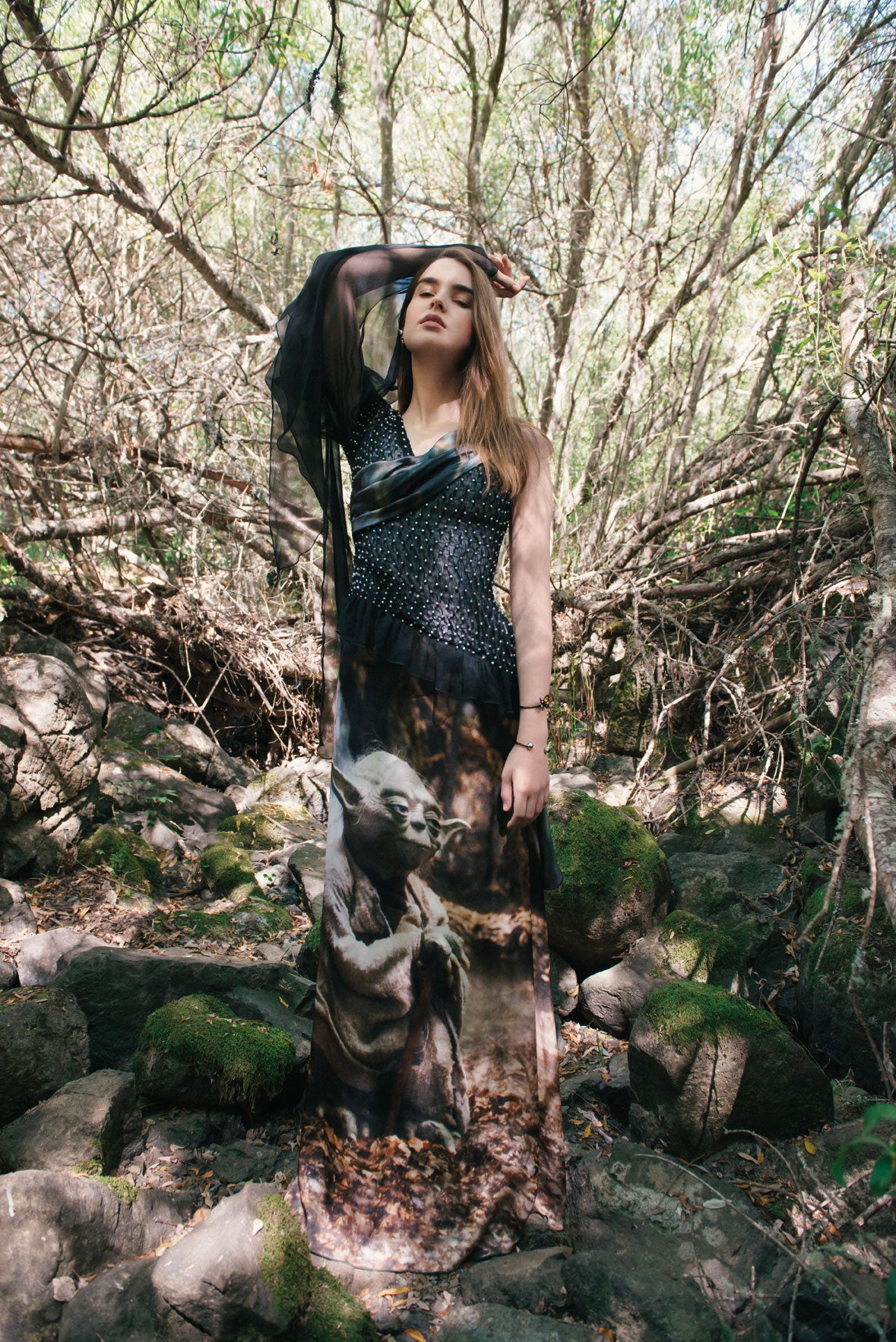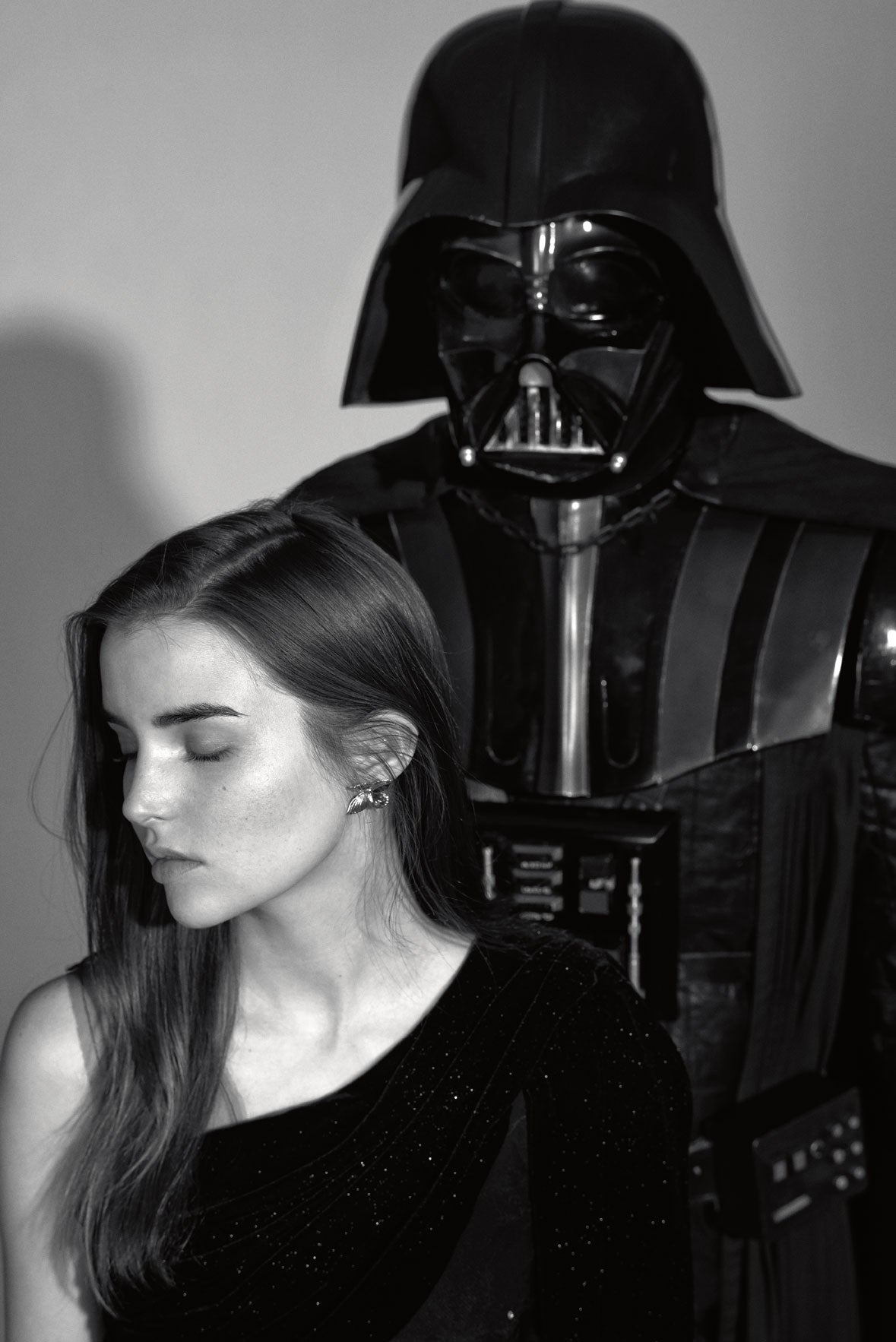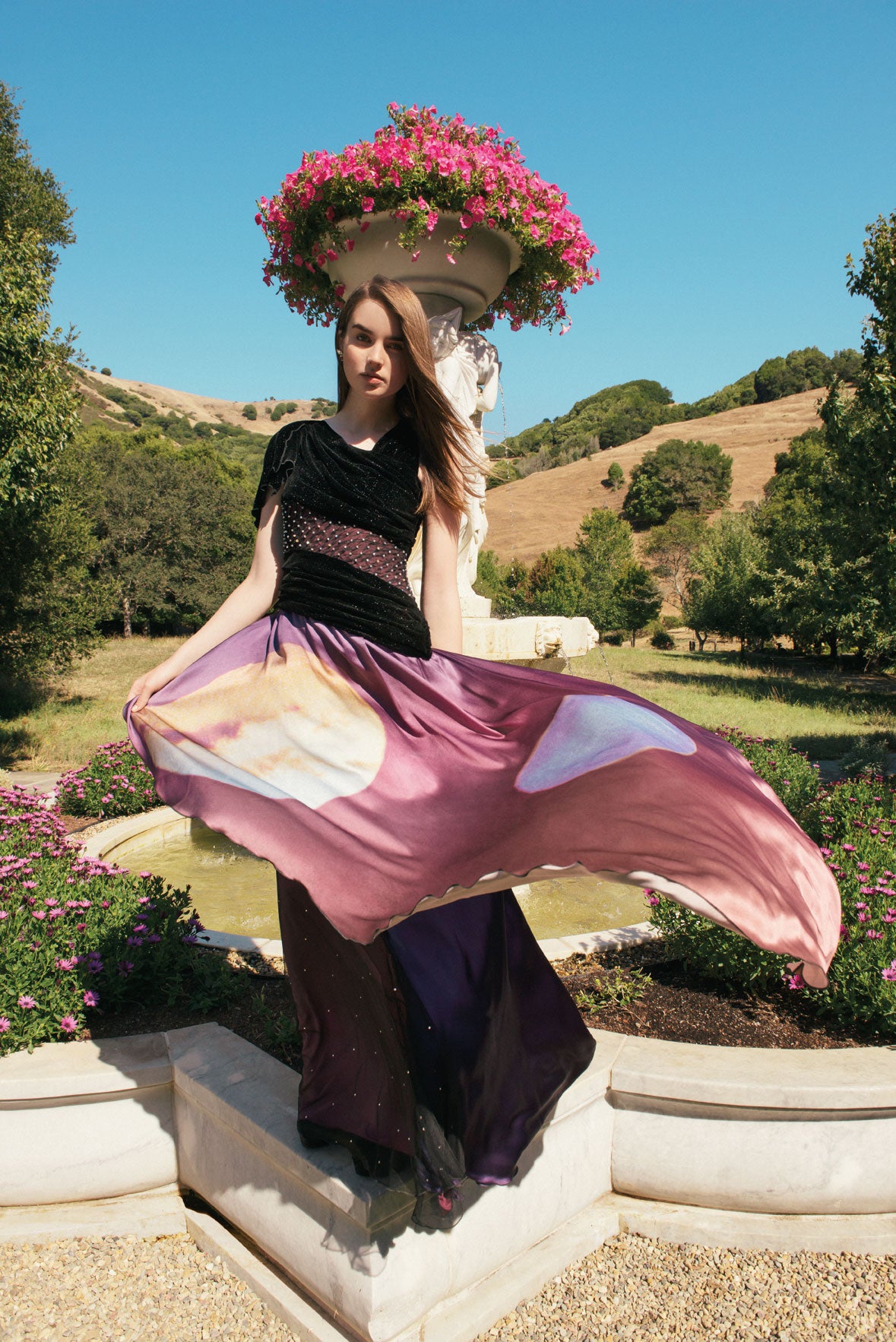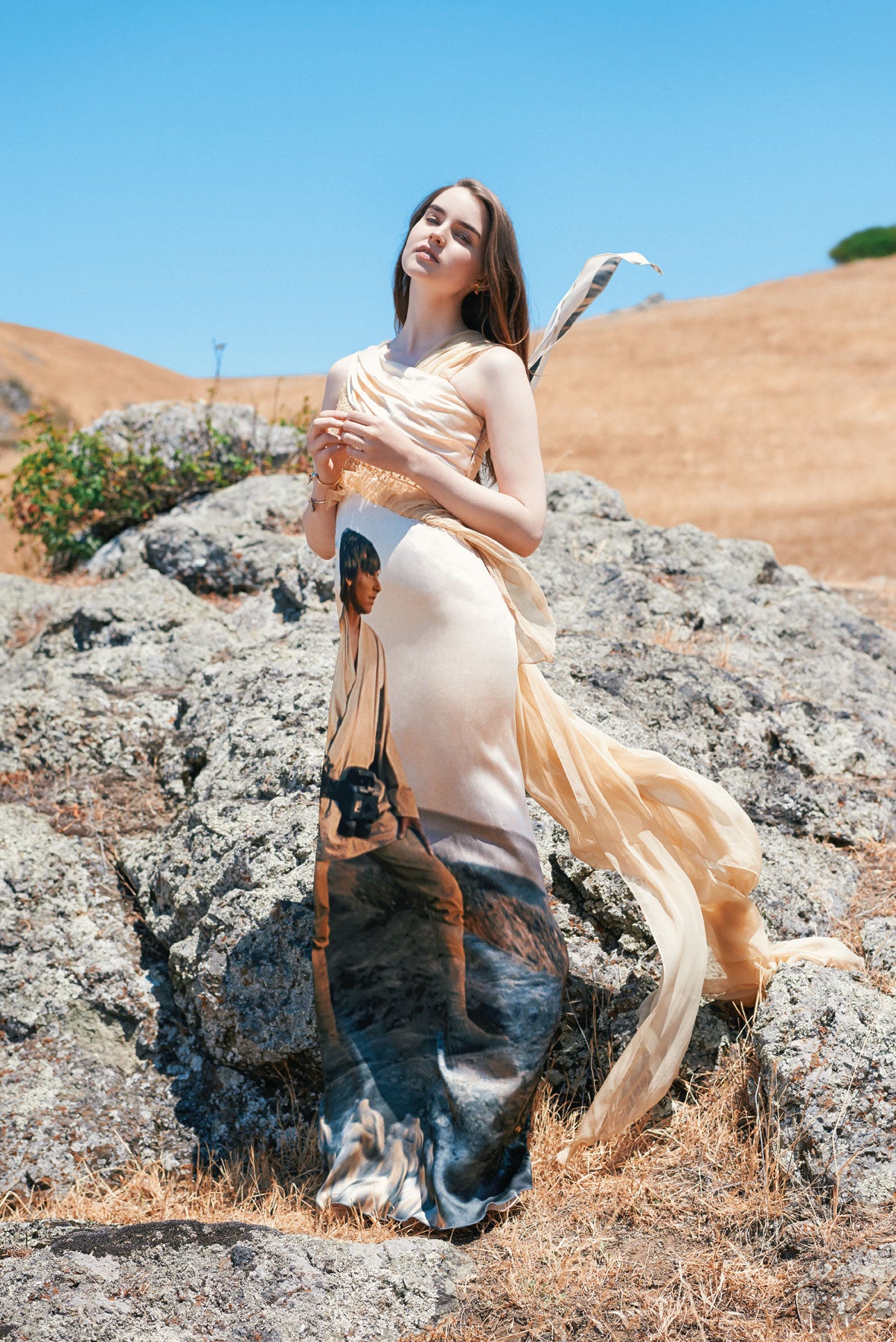 Photos by Todd Cole courtesy of Paper Magazine