One of the top projects on Kickstarter right now is a comic about sex robots. It's the fourth volume of the Smut Peddler anthology series, and considering the trend for erotica with non-human love interests like androids, monsters, and, uh, Marvel's Venom, this book couldn't arrive at a better time.
Smut Peddler: Sex Machine is the latest book from Iron Circus, an indie comics publisher based in Chicago. They've had consistent success on Kickstarter, publishing a variety of genres ranging from adult-rated material like this, to sci-fi, horror, and memoirs.
Described as a "woman-made, sex-positive smut anthology," Sex Machine includes work from well-known creators like Fiona Staples (Saga) and Faith Erin Hicks (Nameless City). It also met its $20,000 goal literally overnight, making it abundantly clear there's an enthusiastic audience out there for horny androids. Also cyborgs. And artificial intelligences. You know: sex machines.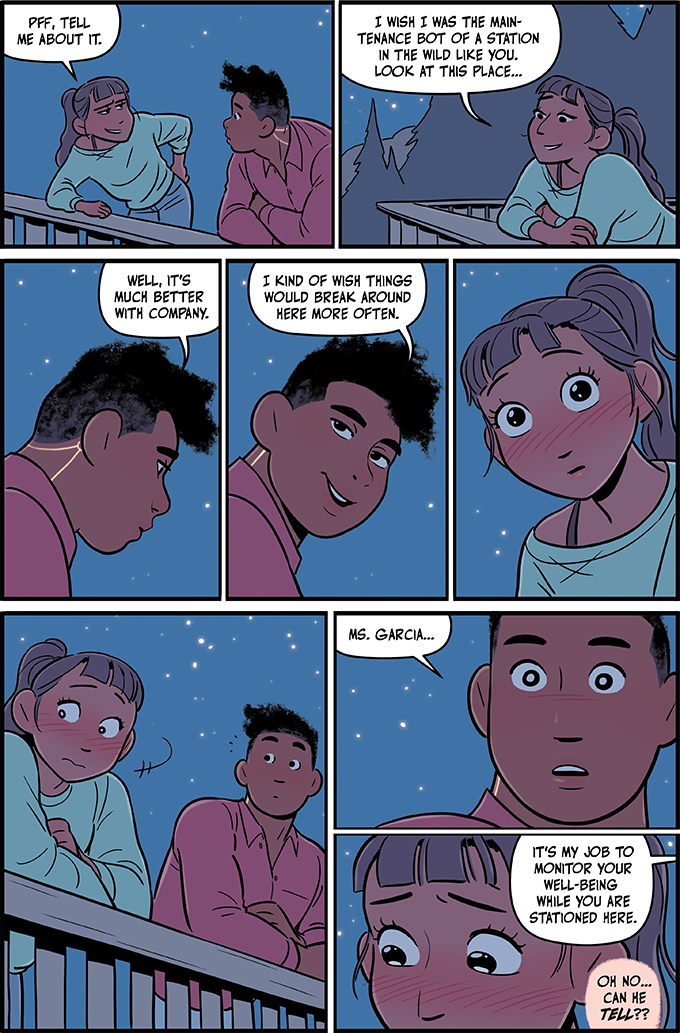 The secret to Smut Peddler's success it that it fills a niche (no pun intended) that's generally ignored by mainstream comics publishers. Prose romance and erotica are generally aimed at women, including a burgeoning trade for offbeat subgenres like shapeshifter romance ebooks on Amazon. However, visual porn is more likely to be perceived as the domain of men, and a lot of comics publishers also shy away from releasing sexually explicit content.
So, Smut Peddler built its brand around publishing weird and imaginative sex comics that cater to the female gaze. In other words, the kind of material that's usually restricted to fanfiction and fanart, not original books where the creators actually get paid.
The Sex Machine Kickstarter offers a handful of samples from inside the anthology, advertising print books and digital comics to be released in October. It's a 15-day Kickstarter campaign, so you have until August 29 to order a copy.