This post contains spoilers.
Stranger Things season 3 dropped on July 4, bringing a new wave of nostalgia into our living rooms. Fresh-faced characters were introduced to the terrors of the Upside Down, and Joyce had a whole new reason to frantically buzz around Hawkins, Indiana. One new character stood out above the rest, though: Robin, Steve Harrington's newest love interest—or so we thought.
When trailers dropped for season 3, many people were delighted to see another female character enter the fold. While Nancy, Joyce, and Eleven have been kicking ass since season 1, the second season's addition of Max—with just a sprinkling of Erica—showed fans that Stranger Things can create engaging and nuanced female characters from different backgrounds. While Robin fits every one of Stranger Things' previous criteria for an interesting character, she brings more to the table than we initially realized.
Stranger Things' newest addition spent the first part of the season stealing viewers' hearts with her dry humor and charmingly sarcastic personality. She dunked on Steve for his typical Steve-ness and helped him keep his feet on the ground. She bantered with Erica, held up to torture, and ultimately was instrumental in discovering and taking down the Key beneath Starcourt Mall. Robin also had the distinct honor of being the popular Netflix series' first openly LGBTQ character.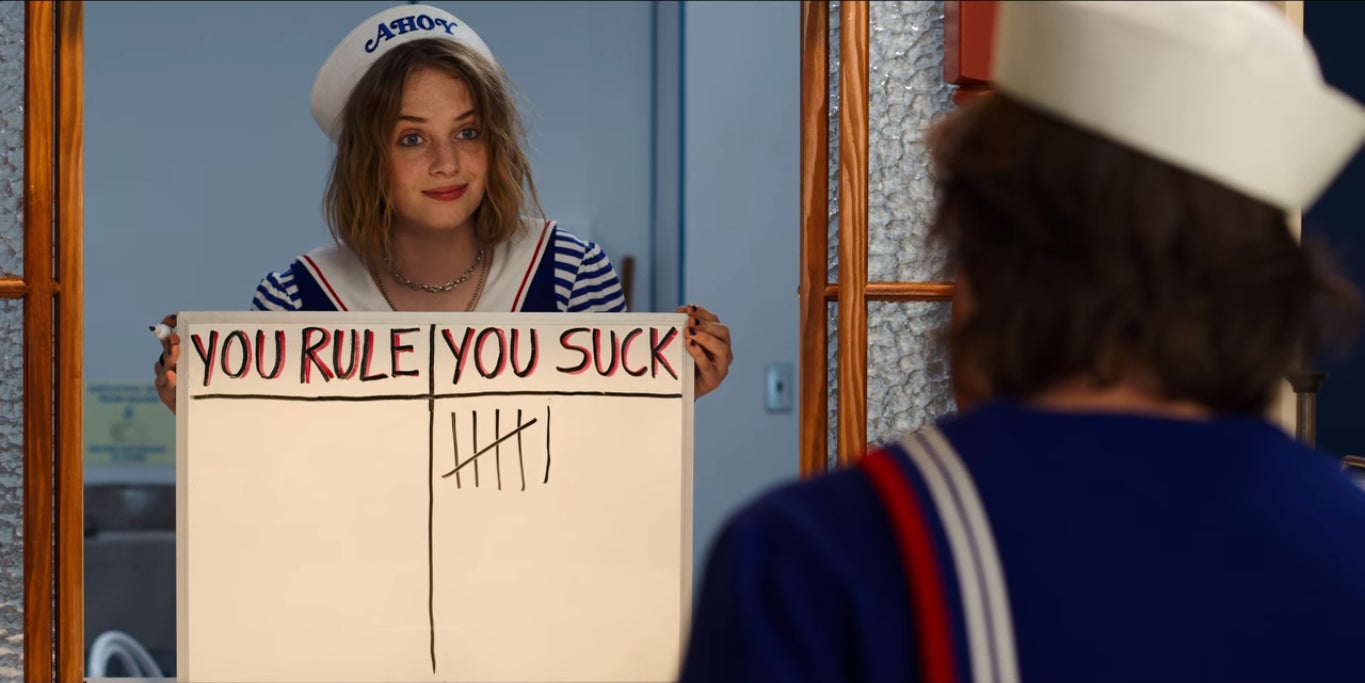 While this aspect of her character does not define Robin, it was a jarring addition for many viewers. LGBTQ representation in media is far too rare, and when it does occur it tends to lean on stereotypes and clunky tropes. Lesbian characters are too often beefy, aggressive women with an inherent distaste for men. They typically serve as a punchline—literally, if you're watching Boondock Saints—and rarely display the same complexity and nuance as straight characters. Robin's character ditched all of these precedents. She was interesting, intelligent, and most importantly, she was real.
READ MORE:
Maya Hawke's portrayal of Robin was lived-in and relatable, from the way she casually mocked Steve while on the clock at Scoops Ahoy to her bright-eyed excitement when she cracked the Russian code. She created a weight to the character, a sense of intrigue and depth that surely began in the writing room, but would never have translated on-screen if not for Hawke's impeccable delivery.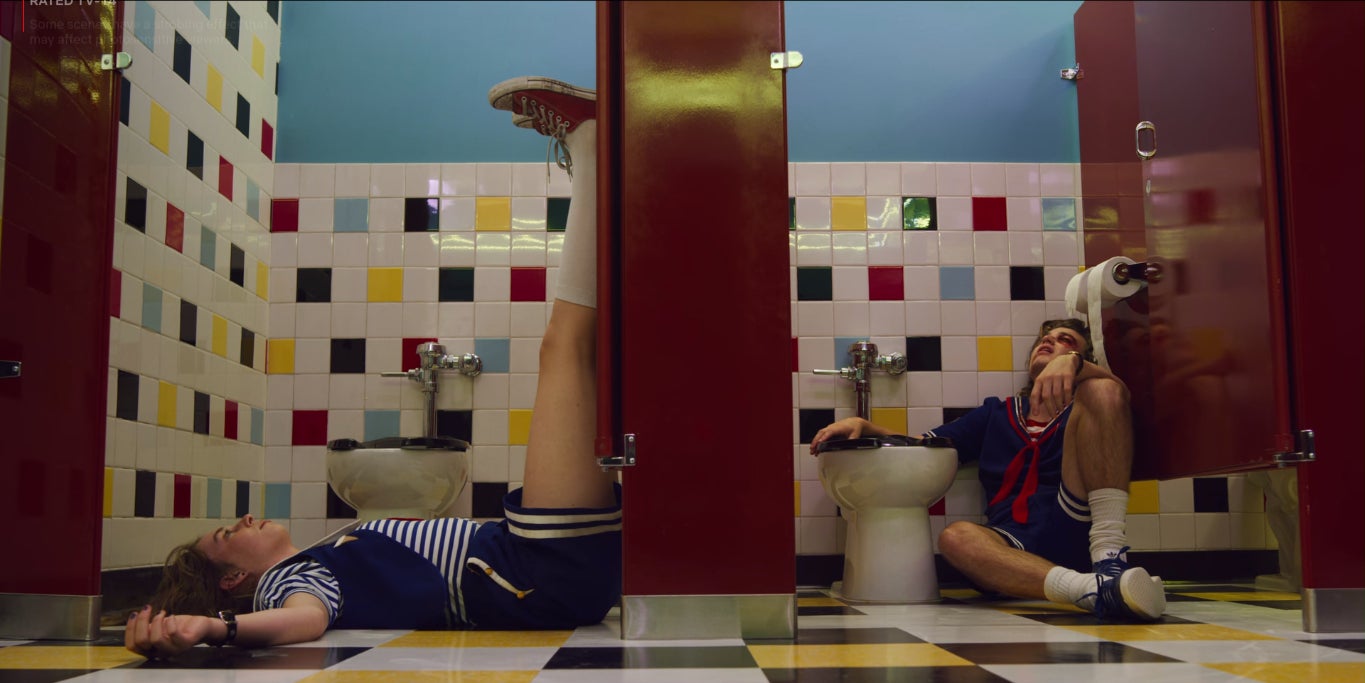 Robin began the season as Steve's snarky ice-cream-scooping partner. By the time the final episode rolled around, she'd evolved into her own resilient, Russian-translating, lab-escaping band geek with genius ears. She wasn't some surprise superhuman badass, either. Like Steve, Robin often found herself in over her head. It was her ability to be an average, believable character while also being gay that blew so many viewers away.
Steve's reaction when he discovered Robin's sexuality must be noted as well. Where many male characters—and humans, for that matter—feel a certain ownership over a woman they are interested in, Steve again surprised viewers with his emotional maturity. When Robin revealed her sexuality to Steve he reacted with surprise, experienced a minor "dingus" moment, and then, as any good friend would: accepted her. As simple as that can be, viewers were given a character's perfect response to finding out a friend is gay, and we fell in love with Steve a little bit more.
While Robin was the first openly LGBTQ character on the show, she likely won't be alone for long. No confirmation has come from the Duffer Brothers, but many fans agree that another Stranger Things character may be exiting the closet soon. Hints about Will's sexuality have been dropped since the very first season. In early seasons, Will's supposed sexuality was often called out by bullies. On multiple occasions, Johnathan and Joyce note that Will isn't like other kids, though they aren't clear about what distinguishes him. In the most recent season, fans got perhaps their clearest sign yet when Mike straight-up said that Will doesn't "like girls." Will also noted to his mother in the season's first episode that he has no plans to "fall in love."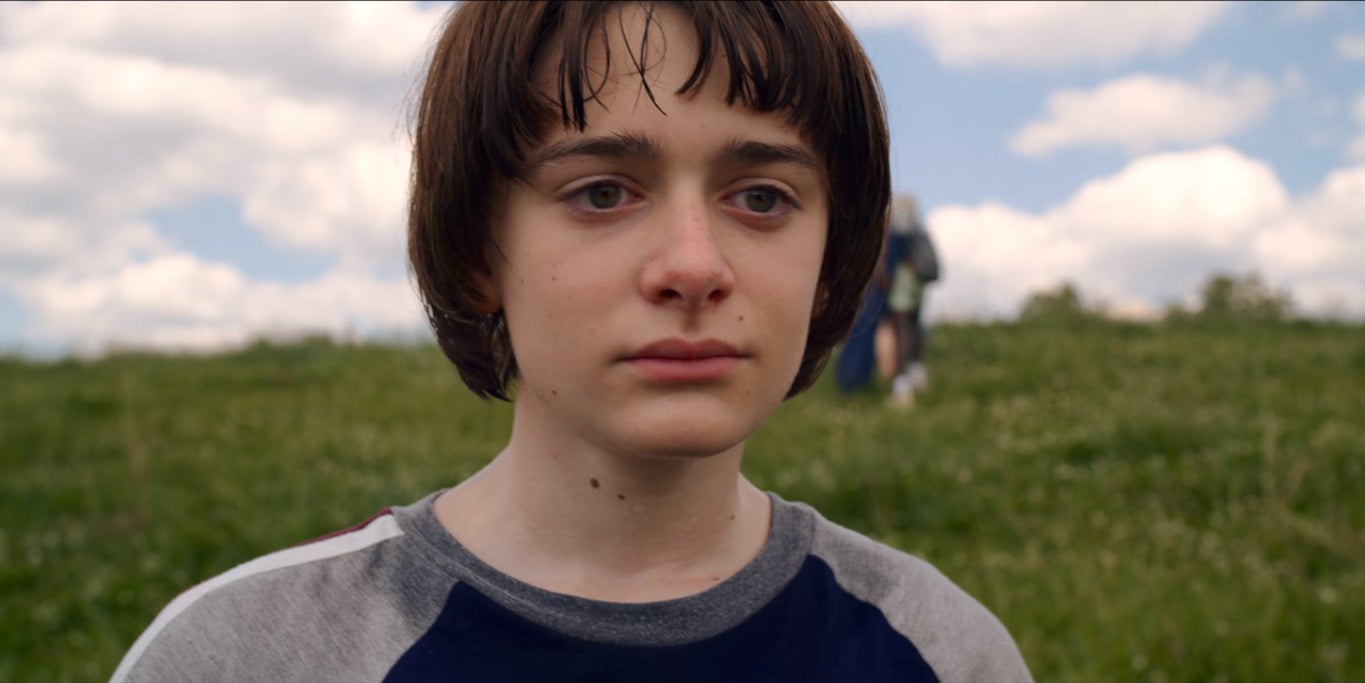 Some fans may feel that these moments are viewers grasping at straws, but in a show that tends to treat every line with purpose, they feel like more. We won't know for sure if Will is gay, asexual, trans, or identifies as something else entirely until the Duffer Brothers choose to reveal it. One thing many fans agree on is that the series is hinting toward one of its primary characters being something other than straight, and we couldn't be happier about it. Will, like Robin, doesn't fall into the painfully overused stereotypes filmmakers are so guilty of relying upon. He is meditative, quiet, and kind where Robin is bold, brassy, and confident.
It's important to see ourselves on Netflix. For characters to show young LGBTQ people that they aren't a stereotype, and they don't have to fit a mold.
READ MORE:
Got five minutes? We'd love to hear from you. Help shape our journalism and be entered to win an Amazon gift card by filling out our 2019 reader survey.