Over the weekend, Adult Swim pulled what might be the best April Fools' Day prank in recent memory by dropping the season 3 premiere of Rick and Morty—for real. But if you missed the four-hour stream of "The Rickshank Rickdemption," you won't have to wait until the new season returns to catch it.
Adult Swim announced Monday that "The Rickshank Rickdemption" will air every night this week at 10pm ET. While there's still no word on when the rest of the season will drop aside from a vague statement that it'll arrive "later this summer," fans will have plenty of chances to see the season 3 premiere for the first time—or rewatch it.
Even if you watched the Adult Swim's livestream of the season 3 premiere, it's definitely worth revisiting. For one, you're able to pause and examine it in a way that you couldn't with the livestream—and then go back to it after this week. But you'll also be able to spot some of the episode's Easter eggs, not to mention refresh your memory with some of Rick and Morty's best callbacks. (How about that after-credits scene, right?)
Rick and Morty season 3, episode 1 Easter eggs
Return to C-137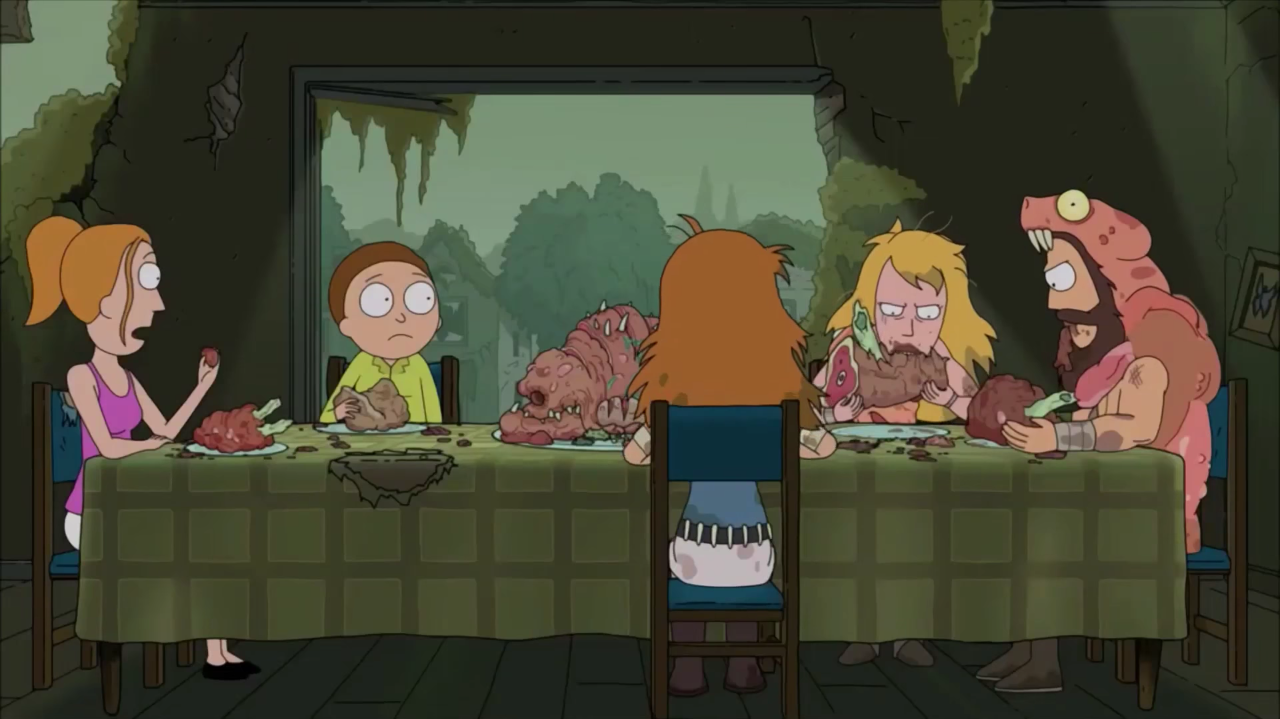 "The Rickshank Rickdemption," along with revealing how Rick plotted and escaped from the Federation prison, reminded us that the world that Rick and Morty have inhabited for most of the series wasn't the one they were originally from.
That dimension, known as C-137, was overrun by Cronenbergs in season 1's "Rick Potion No. 9" and abandoned by Rick and Morty (C-137). They ended up in another dimension to take the place of a different Rick and Morty who had just died from an accident. To cover up that fact, they buried themselves in the backyard, clearly scarring Morty.
https://www.youtube.com/watch?v=evYxx8qjZFs
Morty eventually told Summer that her original Morty was dead a few episodes later, but otherwise Rick and Morty didn't address this point too much until the season 3 premiere. Morty and Summer traveled to C-137 in part to escape their robot butler Conroy but also so Morty could show her that Rick doesn't care about anyone, especially his family. Including the now-feral Jerry, Beth, and Summer he left behind.
The Ass Dimension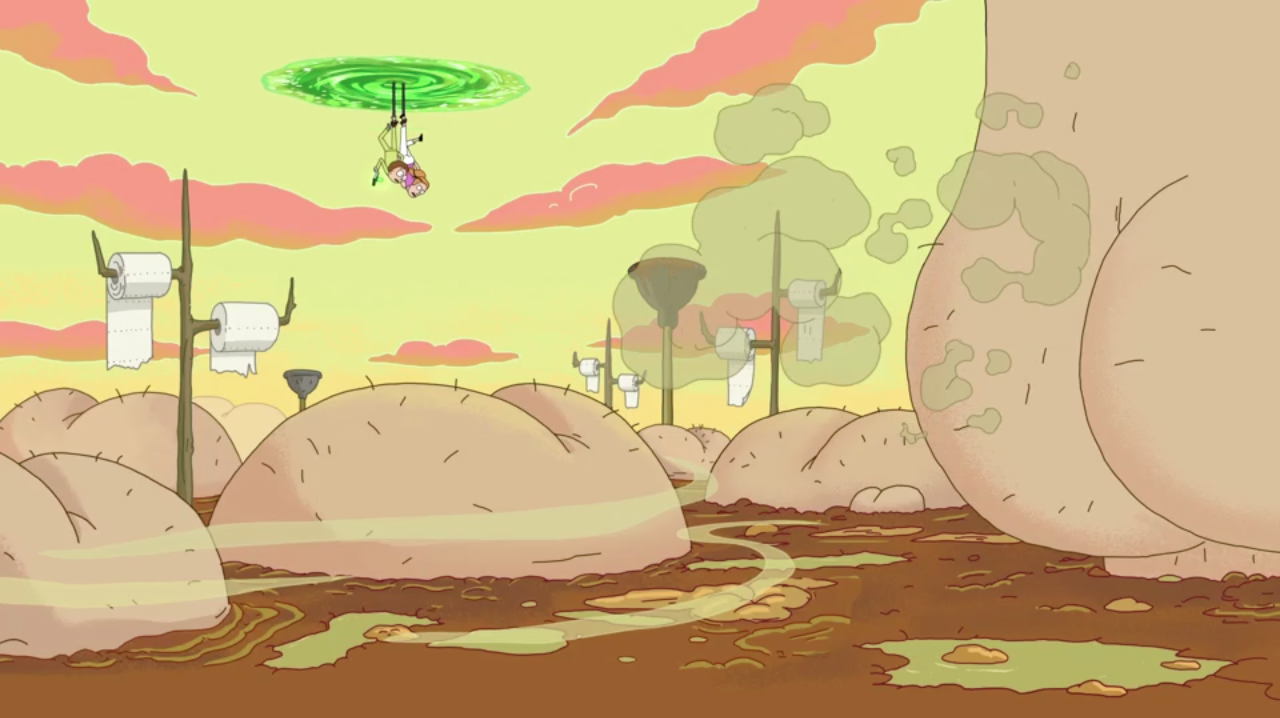 Seen briefly during Morty and Summer's portal escape, the Ass Dimension has been used by Rick to try and escape the Council of Ricks; he also visited it in the season 2 episode "Get Schwifty."
Rick and Morty visit the Ass Dimension—dubbed Buttworld by Morty—in puppet form in one of the ads Adult Swim dropped for Rick and Morty Saturday night, where Rick admits that he "added this to my top five faves."
Even more Gravity Falls Easter eggs
It's fairly common for one series to make a sly reference to another, particularly if those creators are friends. For most shows, that's where it ends, but given the expanded universes (and use of portals) in Rick and Morty and Gravity Falls, they became intricately linked to one another. When Grunkle Stan lost his coffee mug, notepad, and pen through his portal, those items came out of a portal created by Rick in his attempt to escape the Council of Ricks. (And it's not the only time the shows have been linked.)
But "The Rickshank Rickdemption" brought us two more "blink and you'll miss it" nods to Gravity Falls once Morty and Summer were taken to the Citadel of Ricks, the secret meeting place of Ricks and Mortys across every dimension. The first one makes it appear as if Morty (center) might be holding Gravity Falls' Journal 3.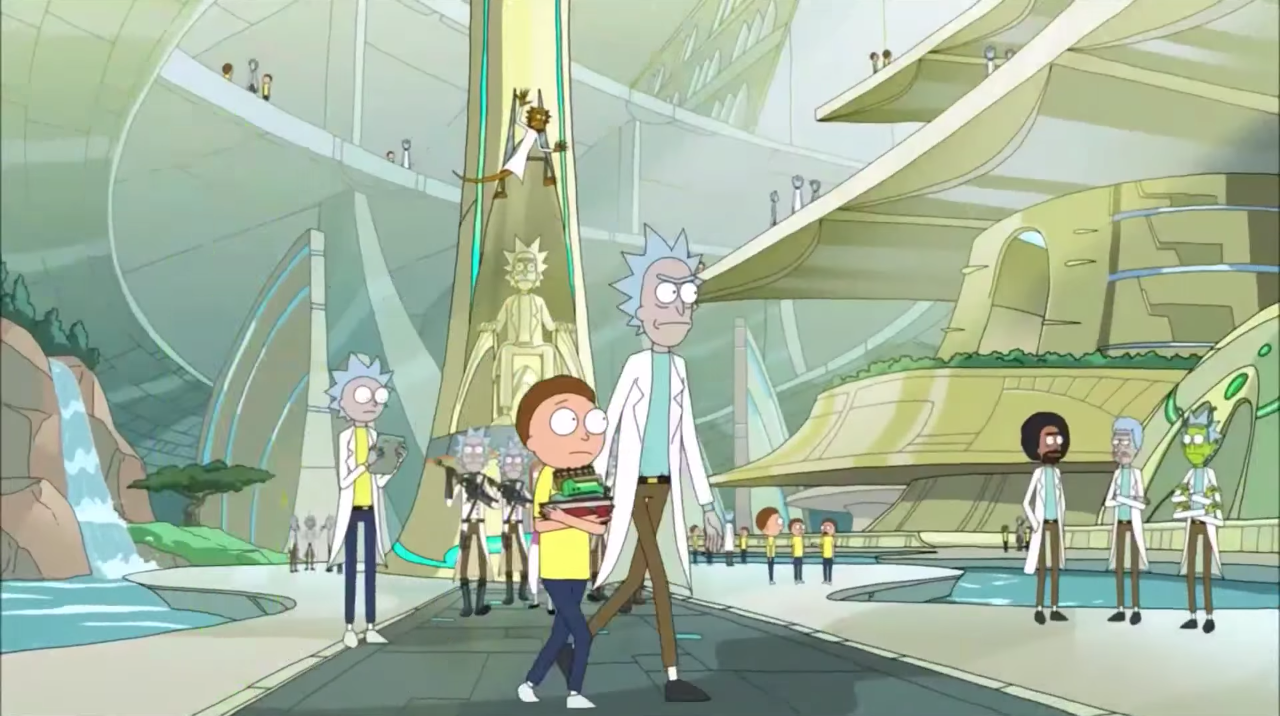 The other comes seconds after that as Morty and Summer are being led to the Council of Ricks: Two of the Mortys in the background (toward the bottom left corner) look very similar to Dipper and Mabel Pines.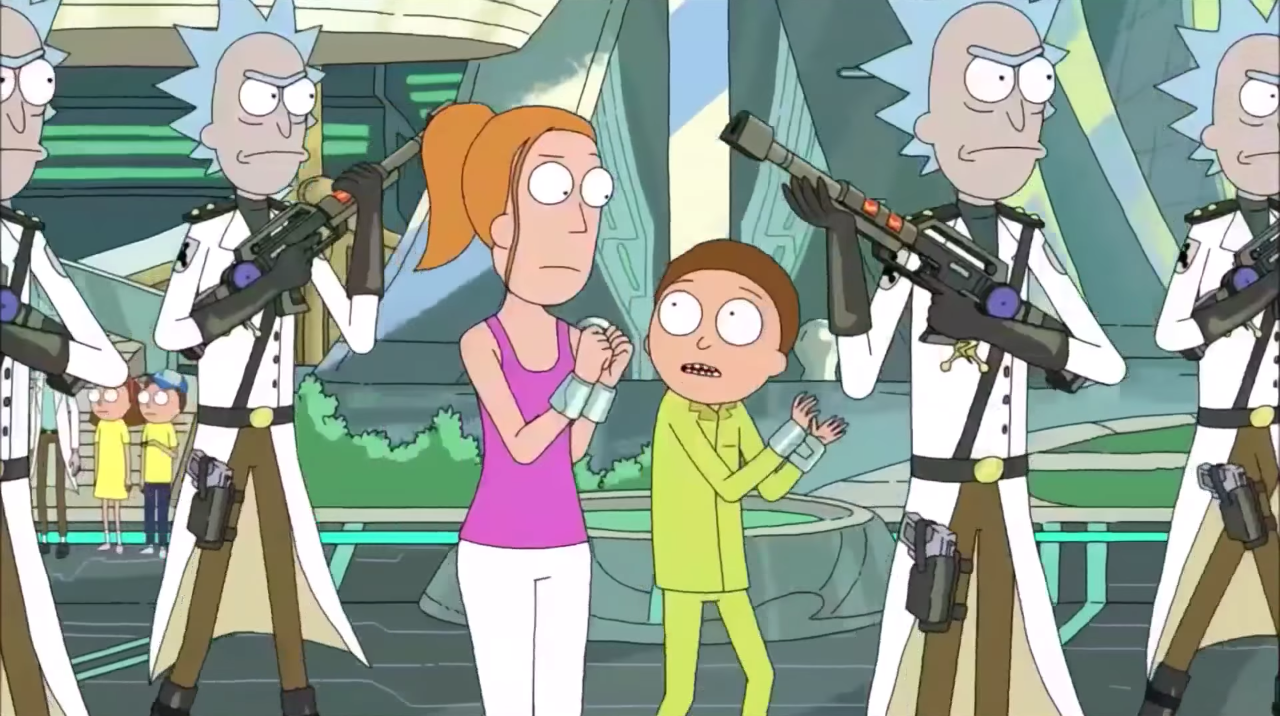 Gravity Falls creator Alex Hirsch also commented on the Easter egg, noting how familiar those Mortys look.
Something reeeeal familiar about these Mortys #Mortipper #Mortabel pic.twitter.com/G8bMFb2MuK

— Alex Hirsch (@_AlexHirsch) April 3, 2017
Mr. Poopybutthole was right
After the season 2 finale, "The Wedding Squanchers," fans were treated to a post-credits scene featuring Mr. Poopy Butthole, who was still recovering from a gunshot wound.
"Tune into Rick and Morty season 3 in like, a year and a half," he said, "or longer to see how we unravel this mess."
As fans on r/rickandmorty realized this weekend, Mr. Poopy Butthole was close: the season 2 finale aired Oct. 4, 2015 while the season 3 premiere debuted April 1, 2017, making it just under 18 months between the two.
View post on imgur.com
But is it a coincidence or, like Rick Sanchez himself, all meticulously planned ahead of time? Oo-wee!
H/T AV Club