The third trailer for Rockstar's Wild West prequel Red Dead Redemption 2 is finally here, and with it comes a ton of new details and mysteries surrounding the adventures of Dutch's gang. We've broken down the trailer to glean as many details as possible so you have a better picture of what you'll be seeing when the game is out in October. 
If you missed the trailer, you can take a look below before we dive in.
1)The (Dutch) Van der Linde Gang and a young John Marston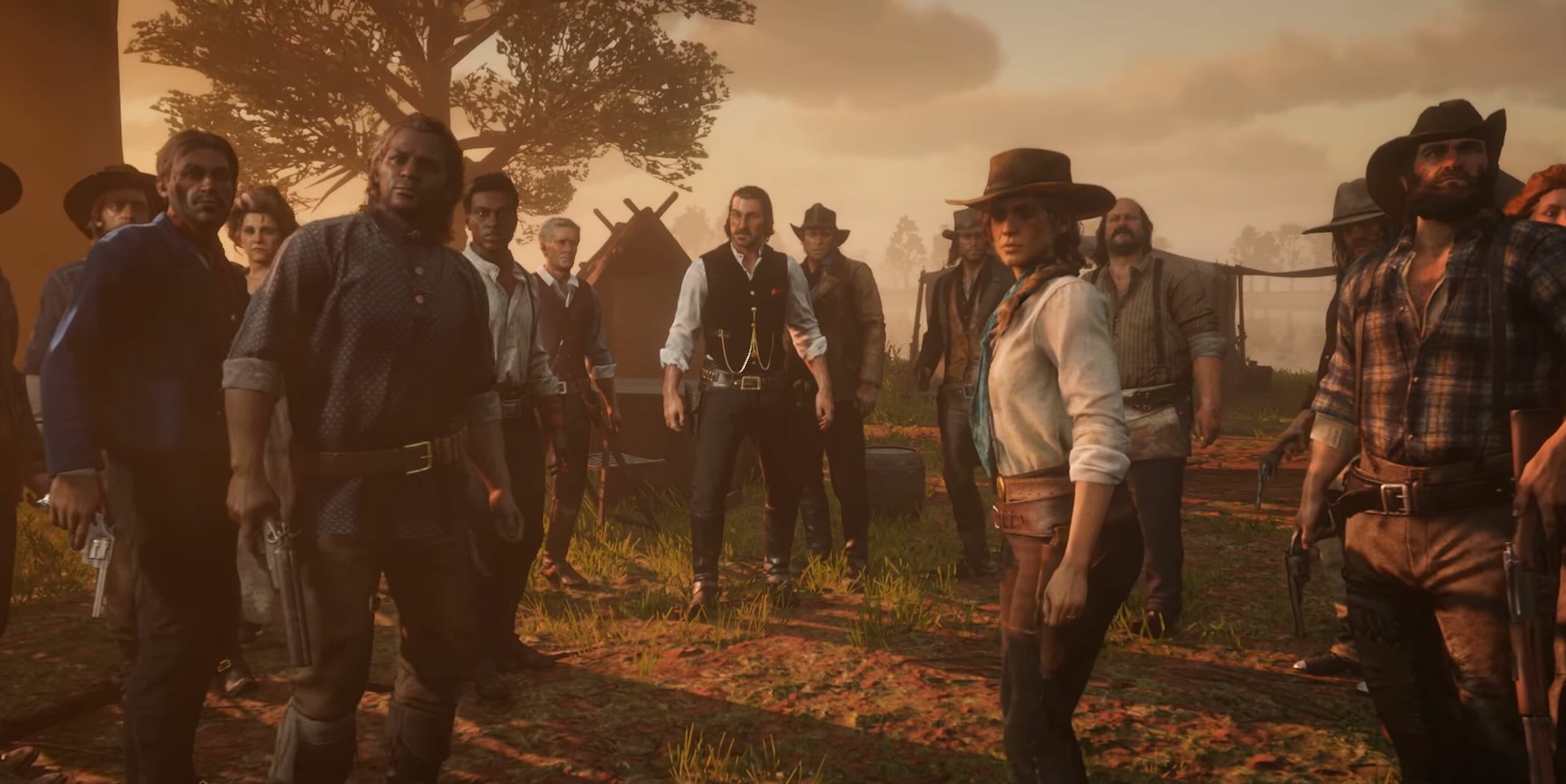 The gang of outlaws formed by Dutch van der Linde will serve as protagonist Arthur Morgan's allies and family. This family includes a young John Marston, who can be seen being held captive in a tense hostage situation as Arthur looks on. While it's obvious that Marston will make it through the situation alive (since this is a prequel), it will be interesting to see just how the family dynamics affect characters like Arthur and Marston. By Red Dead Redemption, the entire gang is disbanded, and Marston is hunting them down for the government. There's at least one female member of the gang who's seen not only chatting with Arthur but also stabbing the sweet daylights out of someone. We also see a younger Bill Williamson, clad in a blue plaid shirt, who acted as one of Red Dead Redemption's primary antagonists. A young brunette woman lamenting "You'll never change" could also likely be Abigail Marston.
2) Saints Hotel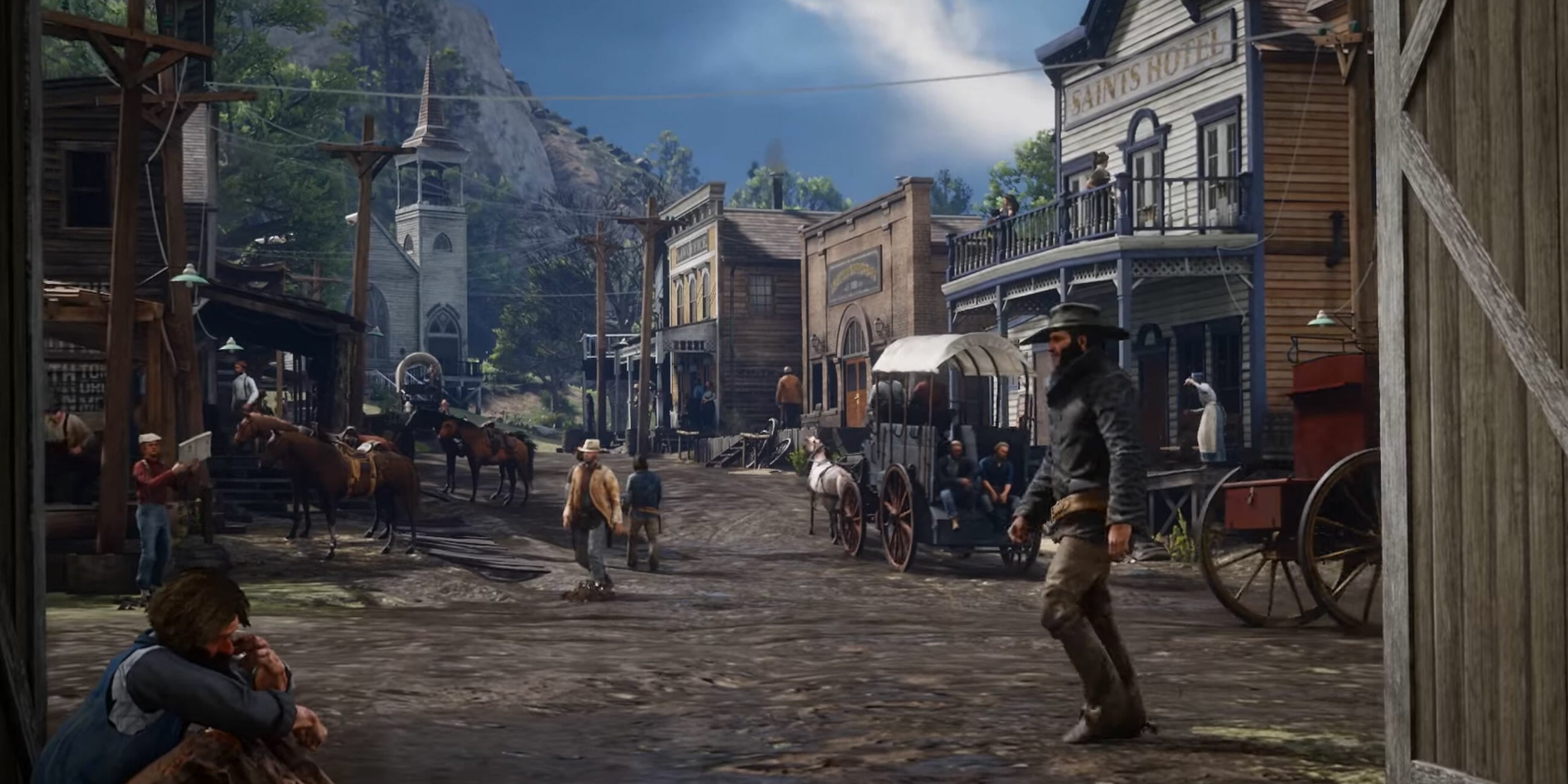 The Saints Hotel sign having above a busy street could imply that Red Dead Redemption 2 will at least partially take place in or around a fictionalization of New Orleans—or a similar region filled with bayous. Previous trailers have shown off an alligator attack, as well as a tense shot of men sneaking through a swamp by lantern light. Rockstar has yet to speak at length about what regions the game will take place in, but from all visual accounts, it looks safe to say that the Rocky Mountains of the west and swampy bayous of the south may be heavily featured.
READ MORE: 
3) Those sweet, sweet heists
Rockstar has had what you might call an affinity for heist scenes, featuring them heavily in Grand Theft Auto V and its subsequent expansions. Of course, no time was better for train robberies and bank heists than the Wild West, and we get a solid glimpse at two such scenarios, including a curt shout of "Ladies and gentlemen, this is a robbery." It's unclear if Rockstar has made any significant changes to the heist gameplay, although it's safe to say it will probably play out a little differently than the more modern, high-tech heists of Grand Theft Auto V. With such a large cast of characters in the Van der Linde gang, it's safe to say everyone is going to play some sort of role.
4) The G-Men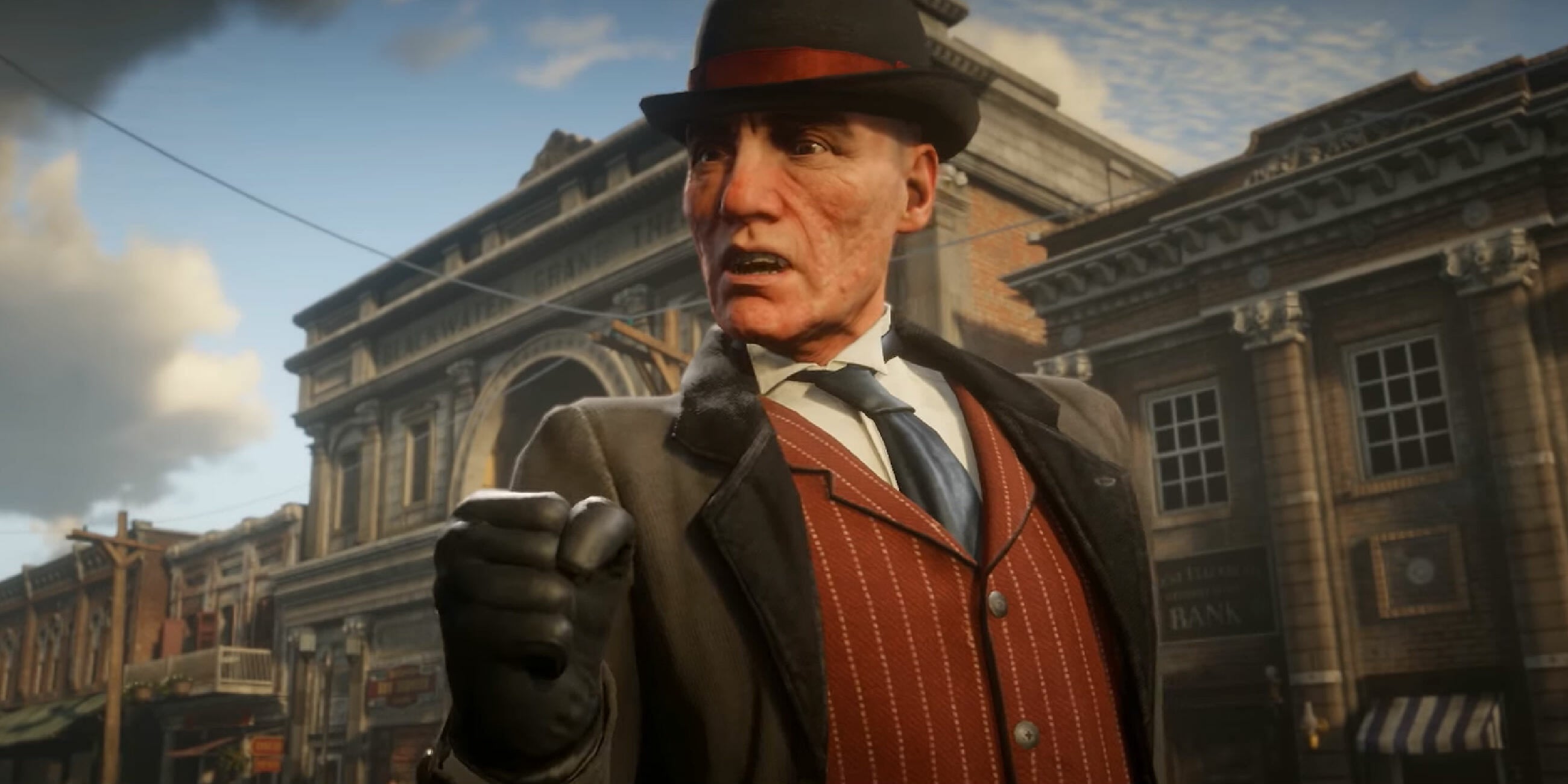 One of Red Dead Redemption's greatest plot developments was the fact that John Marston was compelled by government agents to hunt down his old gang members. These government agents were bowler-hat types rather than cowboys, and so it only makes sense that another batch of G-men are threatening to take down the Van der Linde gang. It remains to be seen if we'll get any more details on how John Marston wound up working for them during his later years.
Red Dead Redemption 2 releases on Oct. 26, 2018, for PlayStation 4 and Xbox One.