Imagine you're flipping through your favorite fashion magazine checking out the usual styles and trends showcased by models and celebrities when all of a sudden, a wild Pikachu appears!
Unfortunately you're unlikely to find Pokémon appearing in Vogue any time soon, but you can still see them mixed into the high-fashion world thanks to a Tumblr called PokexFashion.
Created by Canadian Francis Phommisai, it originally started as a college project where he made physical crossover ads using Pokémon stickers and magazine editorials. He forgot about the project until he rediscovered it one day and was inspired to try the idea in Photoshop. As a result, the Tumblr was born.
"The main goal of my blog is to make people laugh; fashion is so serious, it has to be lightened up sometimes," he told the Daily Dot.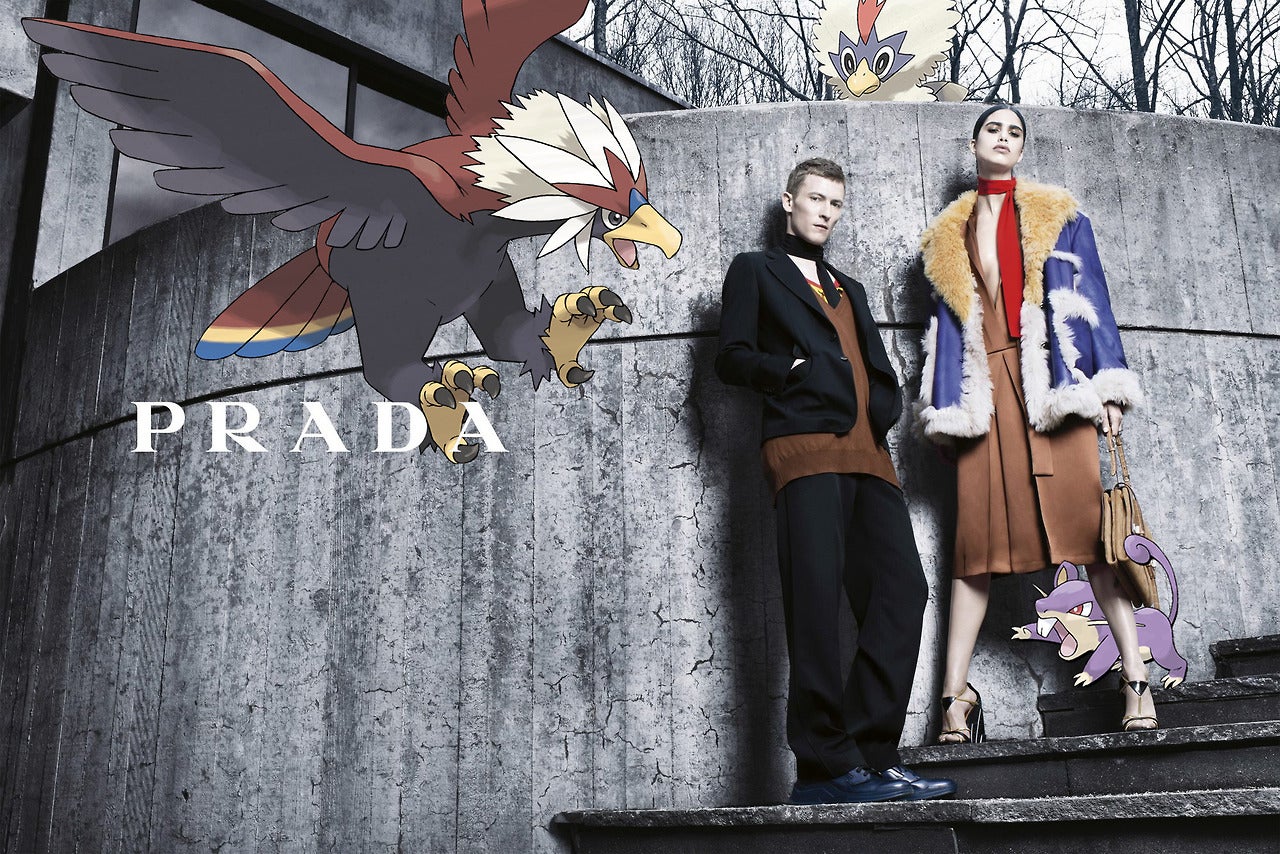 Prada Fall/Winter 2014: Mica Arganaraz and Karl Kolbitz. Pokémon: Rufflet, Braviary, and Rattata.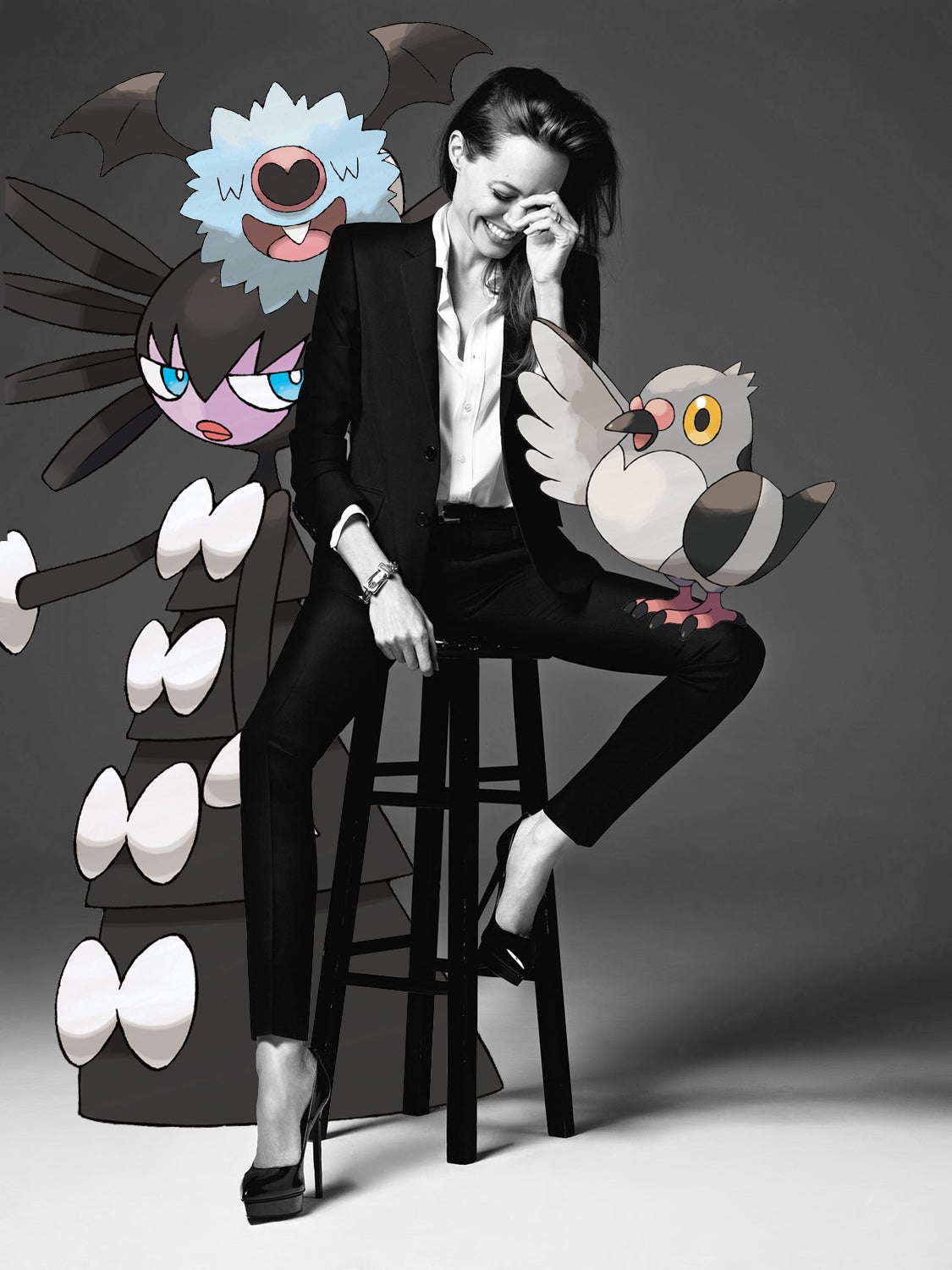 Elle U.S. June 2014: Angelina Jolie. Pokémon: Gothitelle, Woobat, and Pidove.
Phommisai, who does store coordination and internal magazine work for fashion retailer Zara, has been a major fan of Pokémon since he was a child and became interested in the high fashion world around age 15. Now three years after taking his first shot at placing these video game characters in couture environments, he's still combining his passions. Phommisai's skill at matching Pokémon colors and character positions to the models in each image is impressive and gives the images a natural feeling, like the Pokémon were supposed to be there all along.
"There isn't one that usually comes first, sometimes I see an editorial and a Pokémon immediately pops into my head or sometimes when I'm looking at a Pokémon, an editorial will pop into my head," he said of his process. "I usually pair based off of look and feel. Sometimes I'll add Pokémon into an editorial in reference to something from the games or shows. If people get it, good! If not, at least they can enjoy the picture for its humor."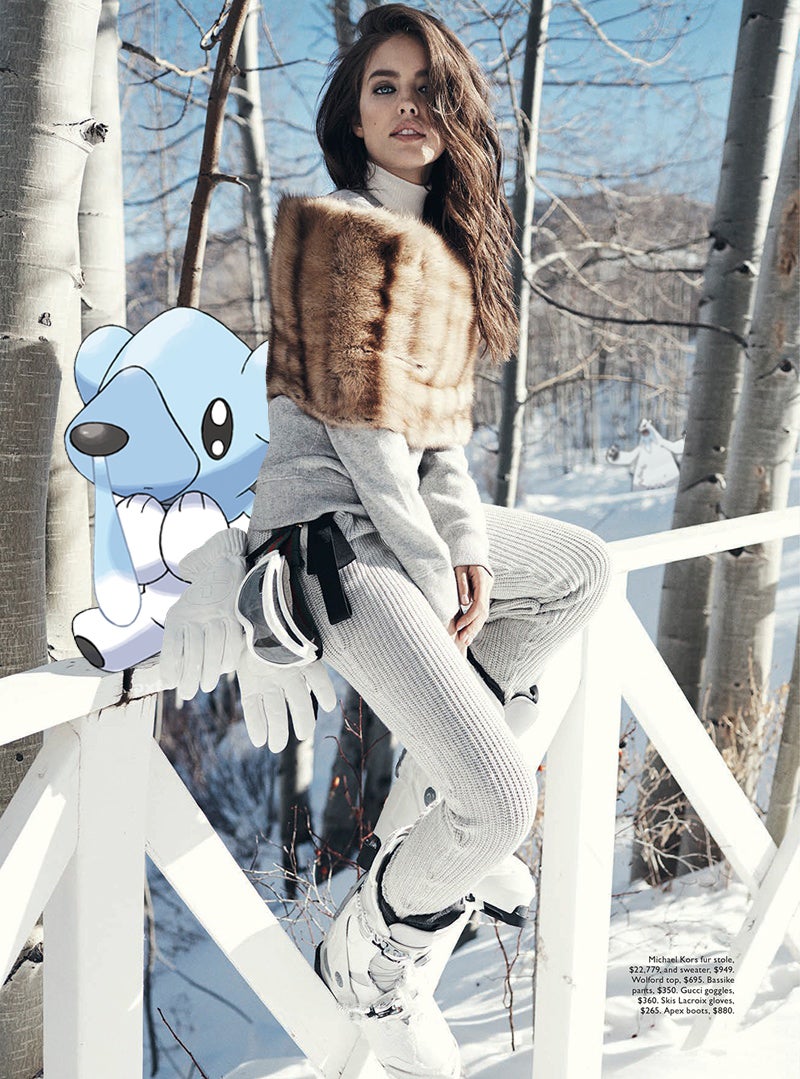 Vogue Australia June 2014: Emily Didonato. Pokémon: Cubchoo and Beartic.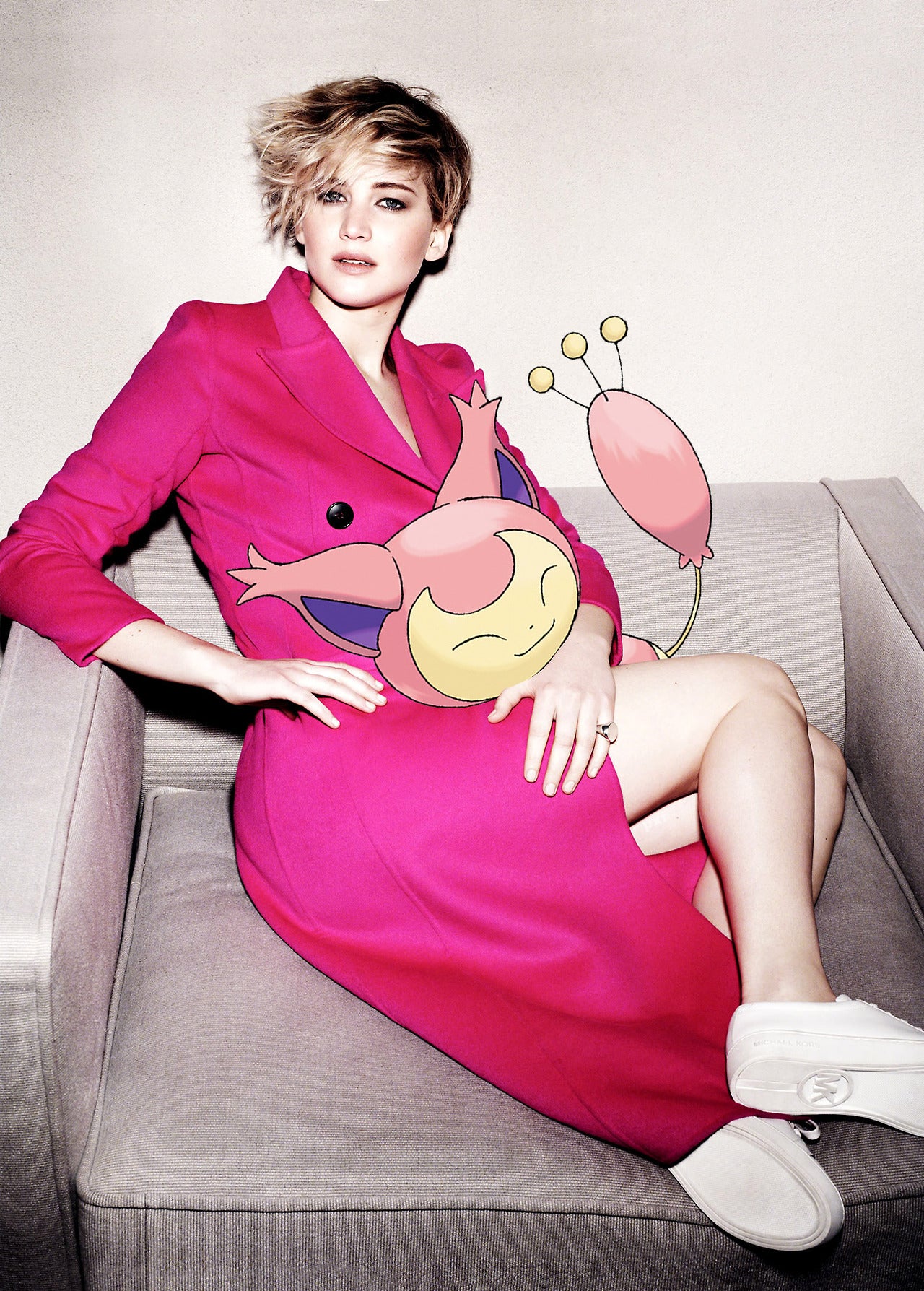 Marie Claire U.S. June 2014: Jennifer Lawrence. Pokémon: Skitty.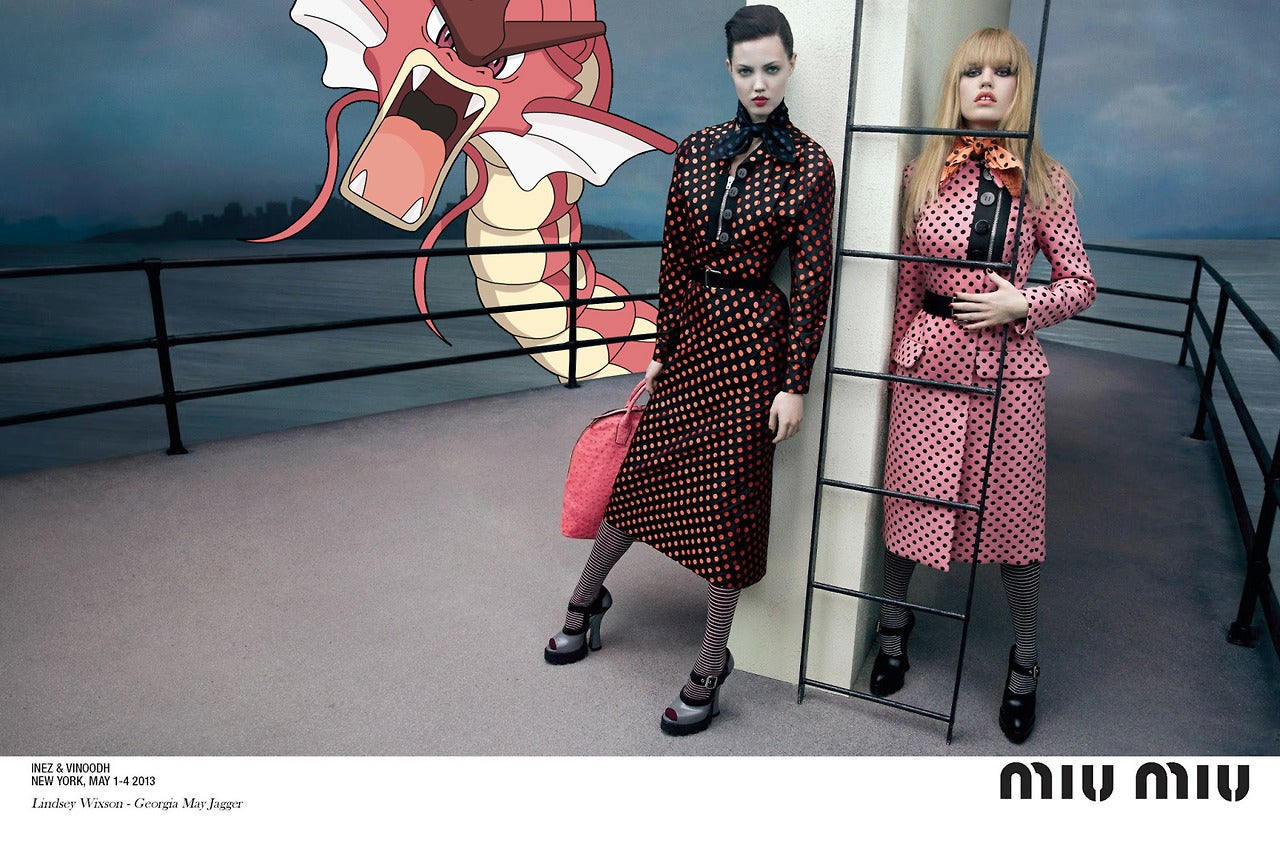 Miu Miu Fall/Winter 2013: Lindsey Wixson and Georgia May Jagger. Pokémon: Red Gyarados.
It doesn't sound like Phommisai will be running out of ideas anytime soon either. He said he has a backlog in his brain of Pokémon and editorials he knows will pair well with each other, and has boxes of fashion books and magazines. He tries to use fairly new fashion images so those of his followers who might not follow fashion can see current looks. The Pokémon images he'll get from anime screencaps and from the community-driven encyclopedia, Bulbapedia.
The process of combining these images doesn't take very long either. It can range from 15 minutes to three hours, and even though some of the ads look like the Pokémon are a natural fit Phommisai prefers to give them a more cartoonish and obvious look.
"I like it to look like someone made the images like how I first did with stickers and a magazine tear-out. The images with the longer process are usually ones where the background and lighting have to be manipulated and sometimes I'll have to retouch a model just so the Pokémon can fit in perfectly," he said.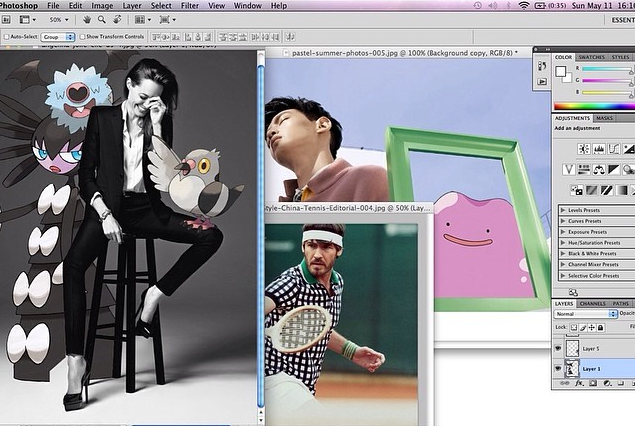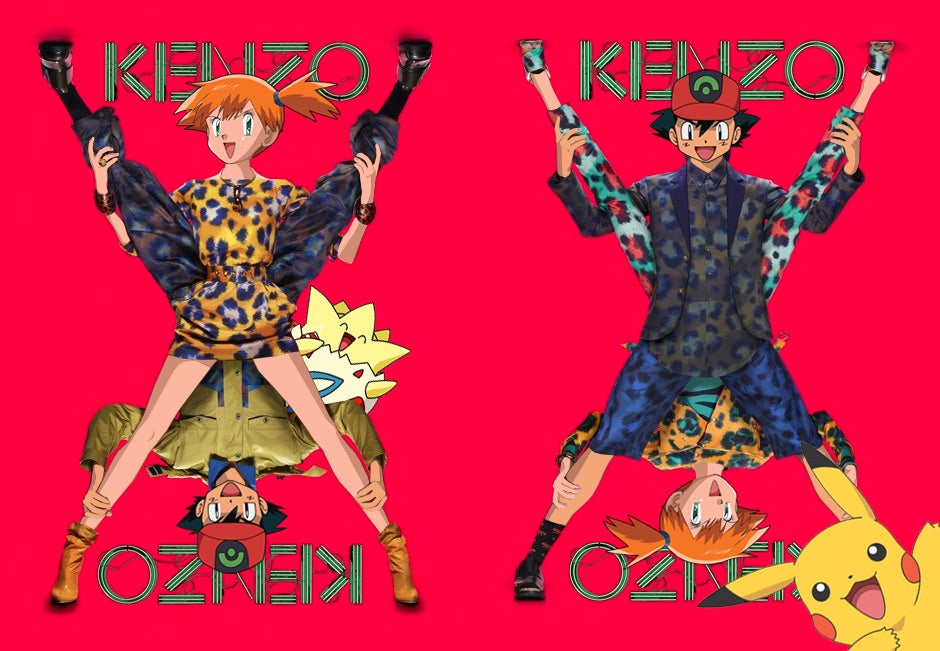 Kenzo Spring/Summer 2013: Misty as Ming Xi and Ash as Jester White. Pokémon: Togepi and Pikachu.
His work has earned him quite a following, and he said he never imagined his work would be seen by so many people. He's even received attention on Twitter from brands' whose photos he's added Pokémon to.
KENZO x Pokemon by @fphomm LOVE IT!!! https://t.co/WtIpSVaR #pokexfashion

— KENZO (@kenzo) December 18, 2012
You can see some of Phommisai's personal favorite PokexFashion creations below and more images on his Tumblr.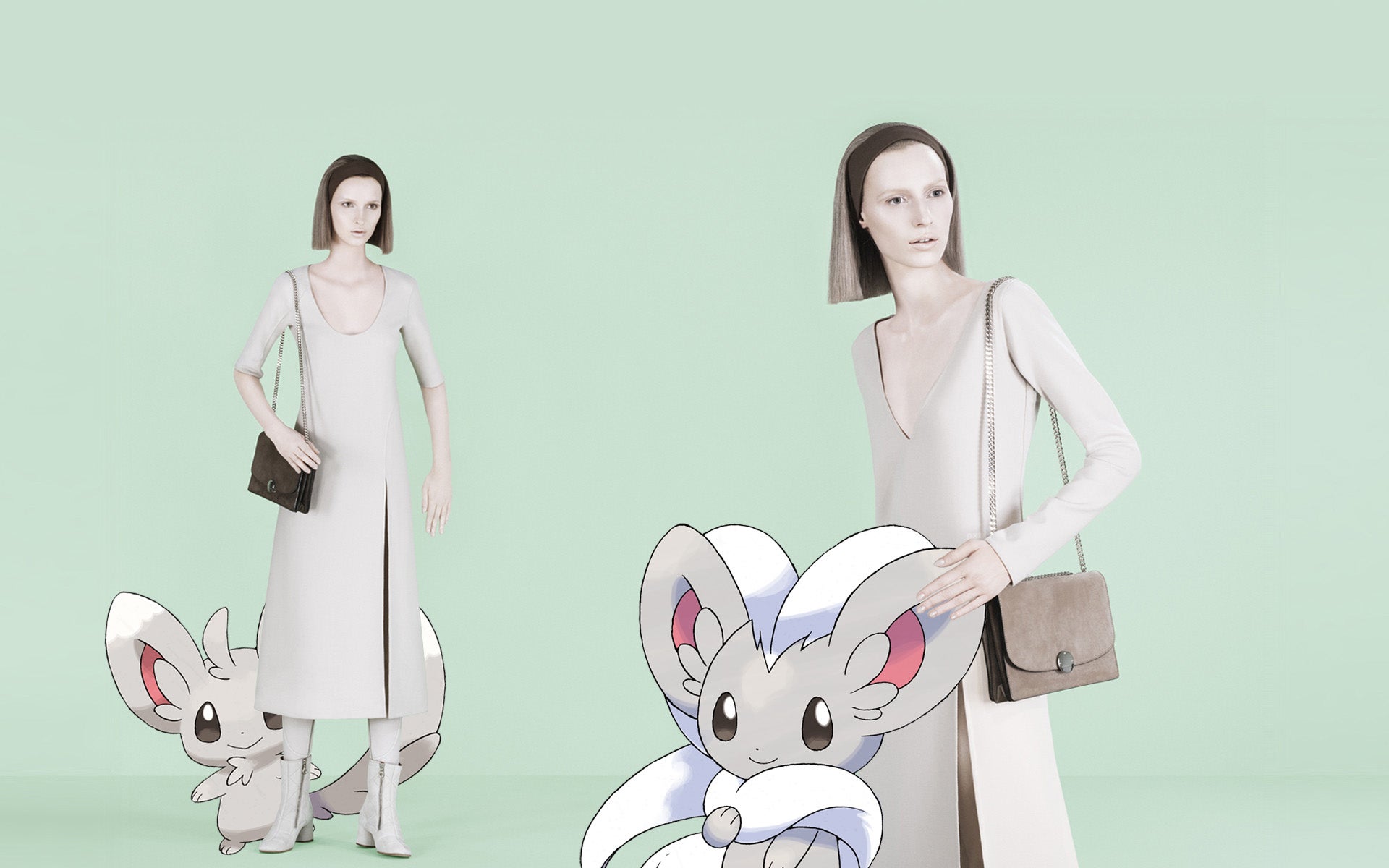 Marc Jacobs Fall/Winter 2014: Julia Nobis and Waleska Gorczevski. Pokémon: Minccino and Cinccino.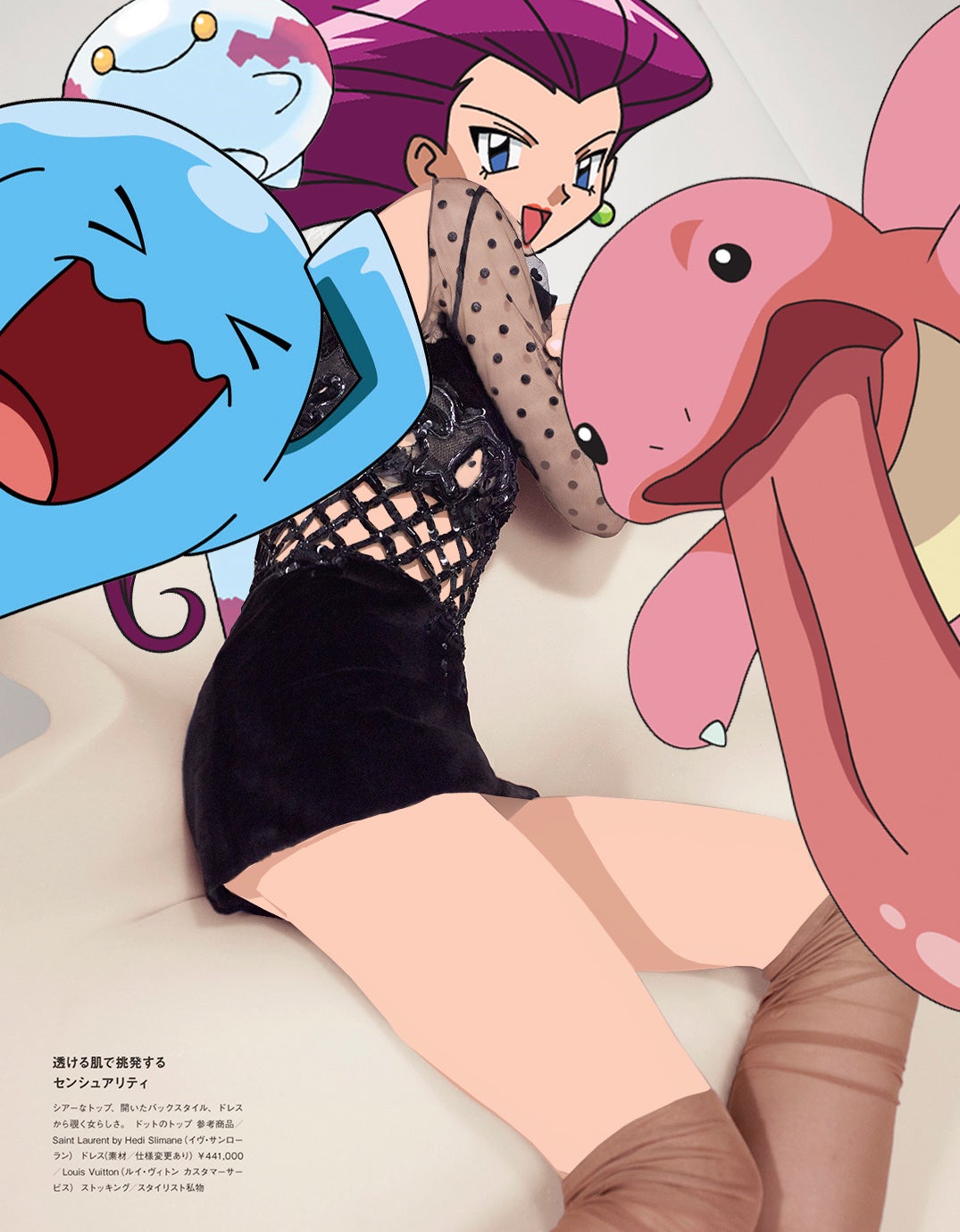 Numéro Tokyo May 2014: Jessie as Kirsten Owen. Pokémon: Chimecho, Lickitung, and Wobbuffet.
Chanel Spring/Summer 2013: Yumi Lambert, Ondria Hardin, and Stella Tennant. Pokémon: Furret, Teddiursa, and  Meowth.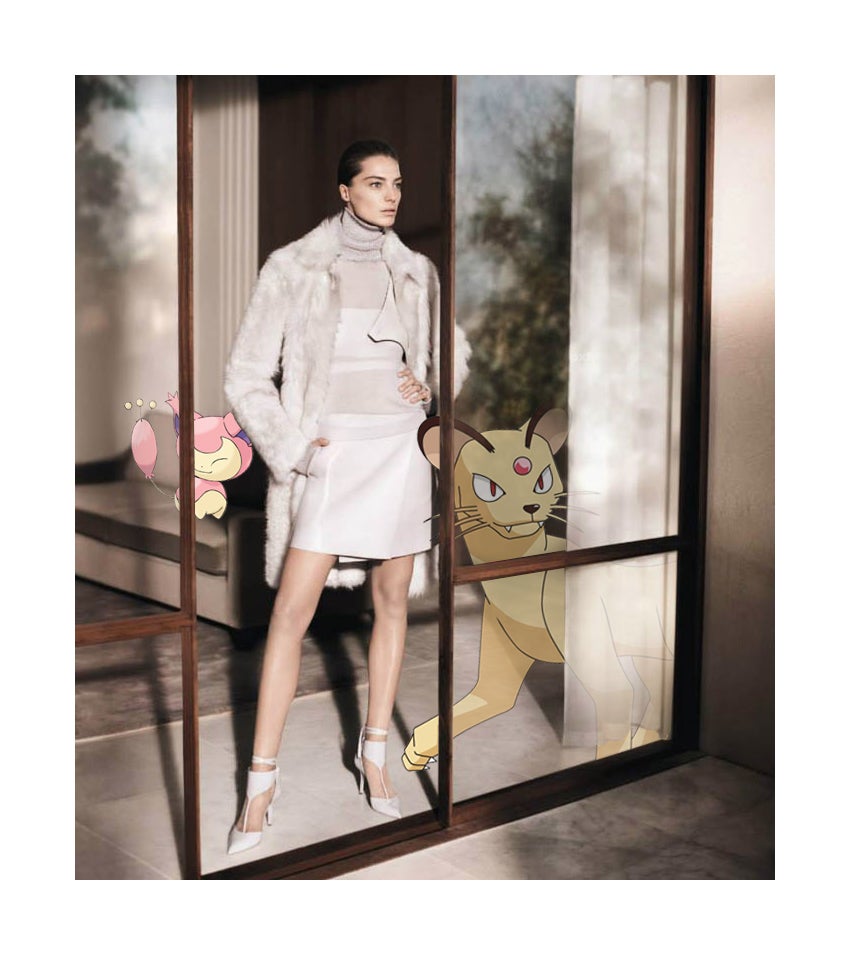 Salvatore Ferragamo Fall/Winter 2013: Daria Werbowy. Pokémon:  Skitty and Persian.

Images via Francis Phommisai/Pokemon&Fashion