Two Portuguese designers, inspired by Reagan-era dreams of '80s videogames and sexy lingerie, have created Pixel Panties, triumphantly deemed "the world's first 8-bit underwear."
The Pixel Panties are the focus of a fundraising campaign on Indiegogo aimed at collecting $12,500 to produce them for the world. Made of lycra and laser cut, a $25 fee gets you one pair. 155 backers have poured in over $4,200 to the project, accounting for about 34 percent of the total funds needed.
That's pretty steep for underwear but, hey, that's the price you pay to fund the very strange dreams of the Portuguese duo.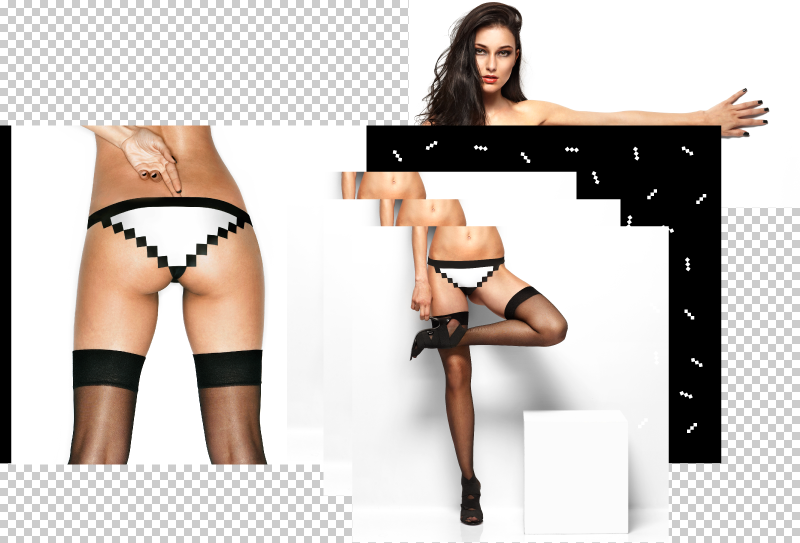 "They're designed for people like us, who love retro games and 8-bit visuals but couldn't find a way to make them fashionable and sexy," the designers wrote. "These panties make that possible."
It should be mentioned that these two try and play the whole thing off as the innocent, idealistic of their love for 8-bit art, but let's be real: It looks a little like two bros with Photoshop experience wanted to create some trendy-nerdy lingerie. I mean, one of the rewards for backers is an animated "thank you" GIF from the model, whom they call their "8-bit butt girl." I don't think women like being called an anything-"butt girl." "Butt girl" is something most of us would refrain from calling someone. 
But whatever. Of all things, one can do way worse than 8-bit butts.
Photos via Pixel Panties