With everyone tied to their mobile devices these days, it should be no surprise that mobile video games are an exploding industry. Popular games like Angry Birds are continually releasing updates to keep gamers' attention, and there's an endless flow of popular game knock-offs like Flappy everything. But while everyone's hooked on different versions of the same games, independent game developers around the world are creating new, exciting options for the platform.
It's these indie games that PAX East Indie Showcase (PEIS) hopes to highlight at its annual convention in Boston. Each year indie developers have the chance to submit their games to the showcase. PAX judges choose the winners to "showcase the best indie games you've never heard of available on mobile platforms."
"…Mobile is an especially scary place to make games right now, and I think there's good to be done thereby. Unlike a lot of games at a show like this, a lot of times you can just grab your phone out of your pocket and buy something you like right there. As magic tricks go, that's a pretty good one," wrote Penny Arcade co-founder Jerry Holkins in a blog post when the winners were first announced.
This year's six winners include games from the United States, Australia, Sweden, and Singapore. You can find them in the showcase starting Friday.
Crowman & Wolfboy: Developed by Wither Studios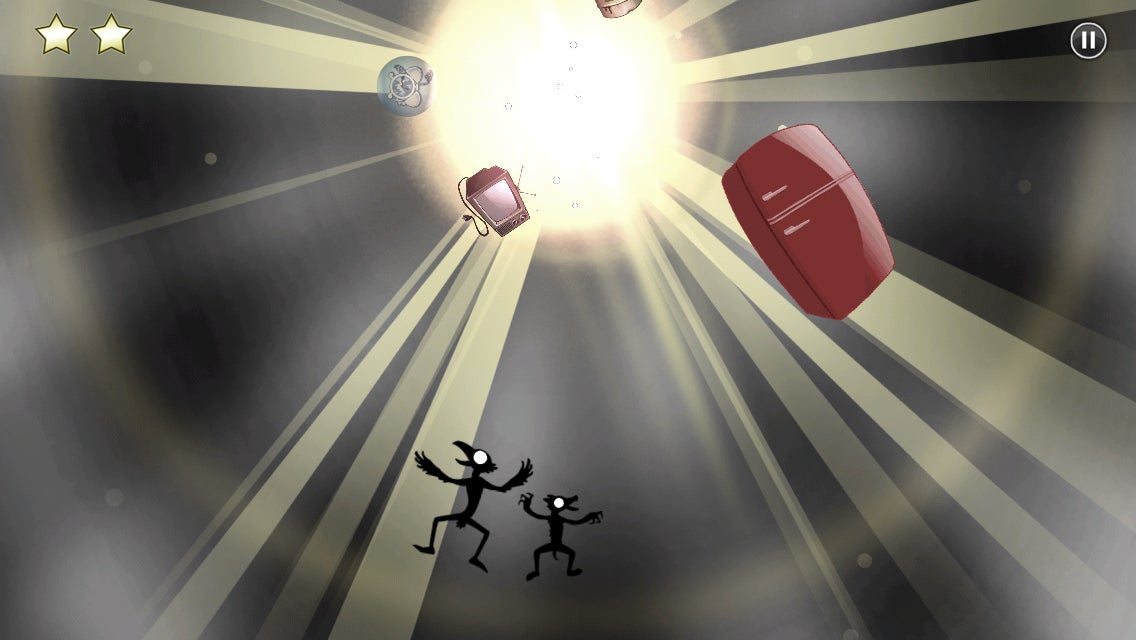 Screenshot via WitherStudios.com
This is the first game released by the Pittsburgh-based developer Wither Studios. It features an unlikely pair of shadow creatures trying to escape their dark nature. They journey through the shadow world in search of light and mysterious humans. With more than 30 levels, the game is currently only available on iOS but is set for release for Android this month.
Duet: Developed by Kumobius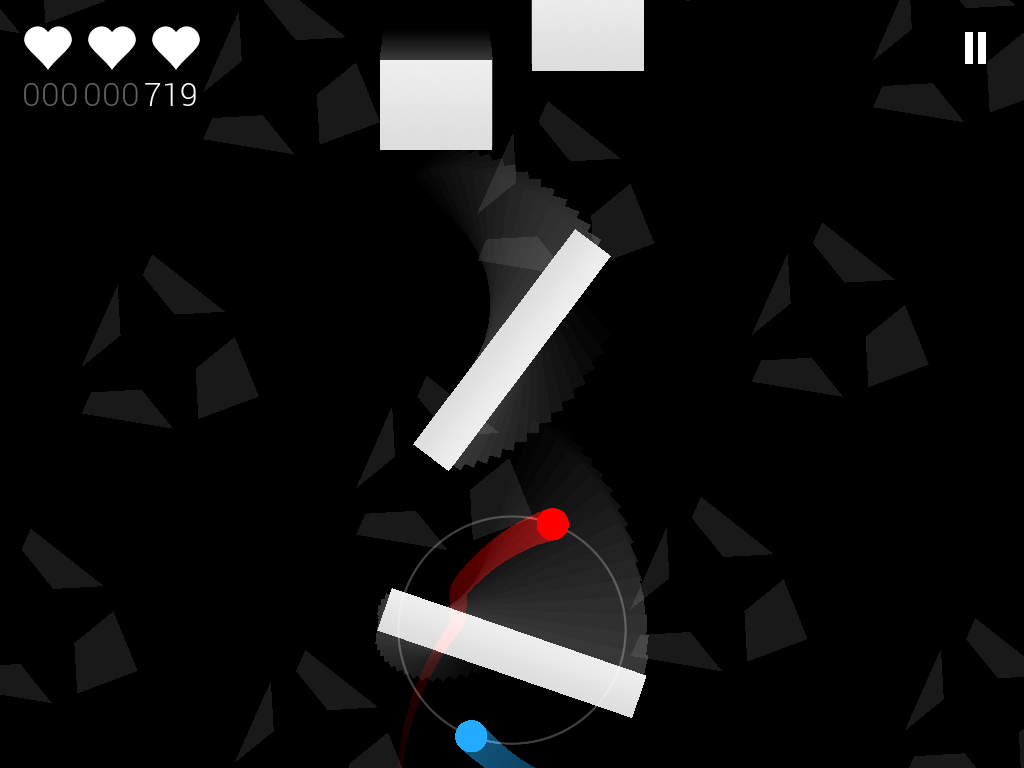 Screenshot via Kumobius.com
Made by a three-person game studio in Australia, Duet was also featured at the PAX Australia Indie Showcase. The game requires players to control two orbiting spheres through a maze of falling obstacles, and every mistake leaves a mark. The game becomes increasingly complex through 50-plus levels, but the narrative and a great soundtrack by Melbourne-musician Tim Shiel keep you hooked. Duet is currently available on iOS.
Framed: Developed by Loveshack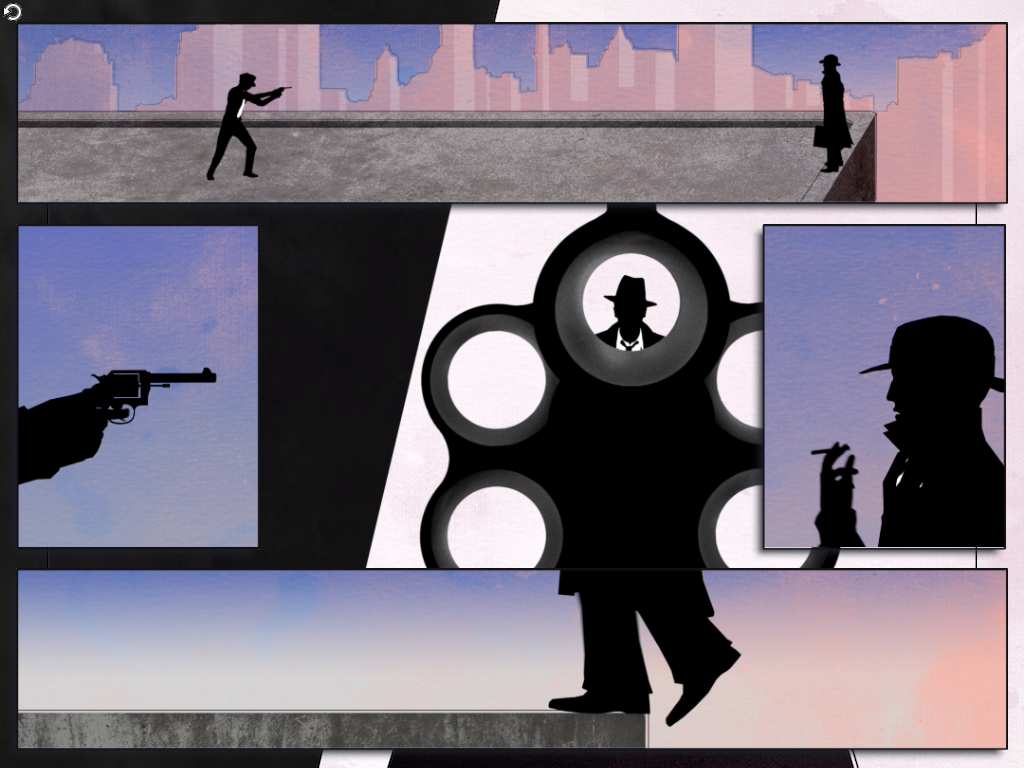 Screenshot via Framed-Game.com
If you love puzzles and comic books, then you'll want to check this game out. Framed is a combination puzzle game and noir thriller in which the player moves panels on each "page" of the game. The order you place the panels changes the outcome of the story. Designed like an animated comic book, the game won "Best Upcoming Game" at the International Mobile Gaming Awards in March. The Australian developer is set to release Framed on iOS this year, but if you can't wait you can check it out at PAX East.
The Spookening: Developed by Modesty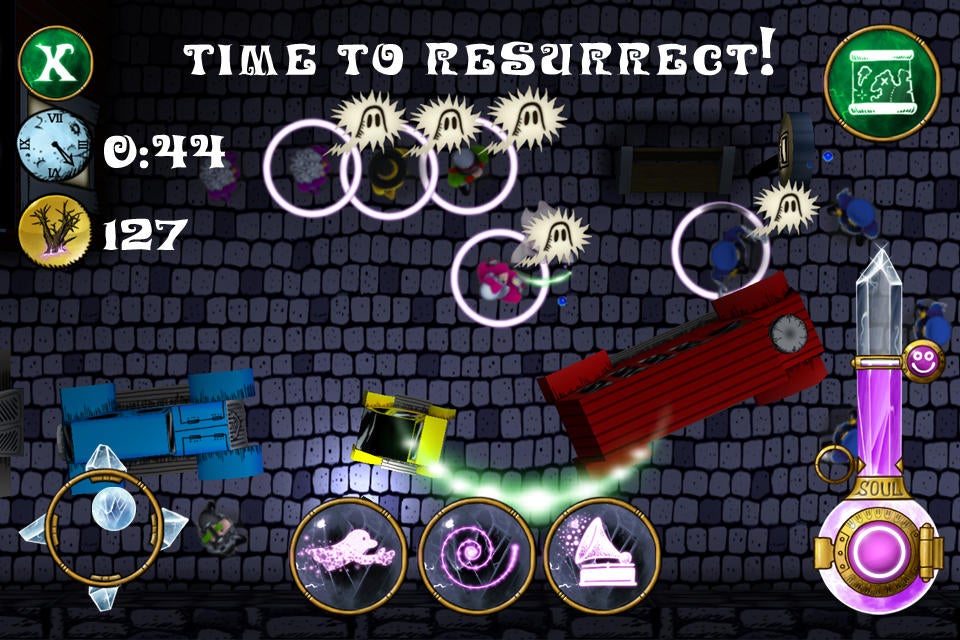 Screenshot via Spookening.se
Available for iOS and Android, this game made by a company based in Stockholm, Sweden, describes itself as "a 3D scare 'em up game à la Tim Burton." You play as a hero in ghost-form at the beginning of each level. In order to get the chance to resurrect your body and live again, you need to scare villagers to steal their soul power.
Tiny Dice Dungeon: Developed by Springloaded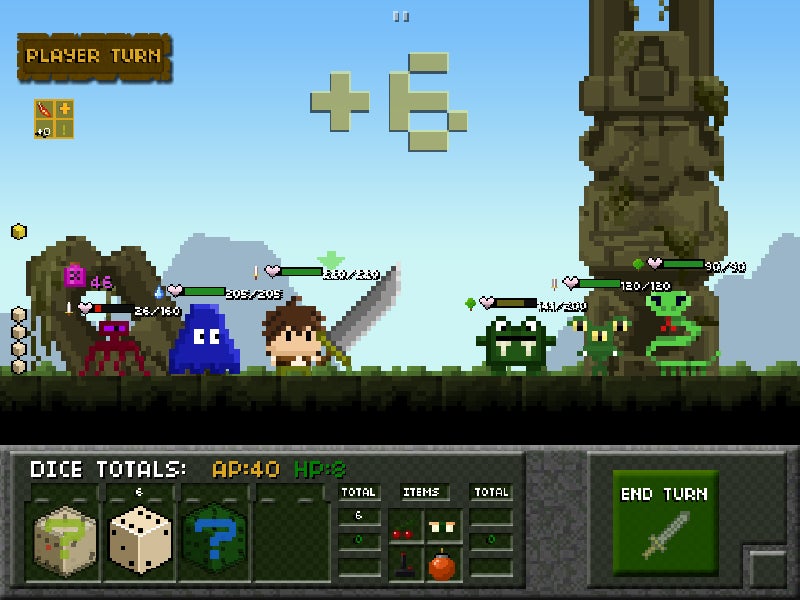 Screenshot via TinyDiceDungeon.com
In this RPG you explore monster-filled dungeons and fight using your own unique dice sets. These sets can be customized and used to capture monsters that you can then tame to fight on your side. The game is free-to-play with optional in-game item purchases. Right now it is only available to download for iOS in Singapore, Australia, New Zealand, and Canada. It will also be released on Android, though the Singapore-based developer has not yet announced a date.
Wayward Souls: Developed by Rocketcat Games
Screenshot via RocketcatGames.com
You have a choice of six characters with different back stories, abilities, and combat styles to face the hordes of monsters in this action-adventure dungeon crawler. Wayward Souls randomly generates each dungeon, so it's different every time you play. It also features permanent death so every time you die you end up at the start of the dungeon tier. This is another game that you'll have to check out at PAX if you want to see it right now. The developers hope to release the game on April 17. It will be available on iOS, Android, and PC.

Screenshot via RocketcatGames.com