Thirty-five years on from the David Lynch adaptation, director Denis Villeneuve is making a new Dune movie. As the director of Blade Runner 2049 and Arrival, he's an ideal choice to adapt Frank Herbert's iconic sci-fi novel series.
With production expected to start in 2019, we've already heard some exciting casting announcements for the Dune remake, including Oscar Isaac, Zendaya, Jason Momoa, and Timothee Chalamet. Here's everything we know so far.
New Dune movie cast
According to Frank Herbert's son Brian, the new movie will cover "approximately half of the novel Dune." Taking place in the distant future, Dune is set on a fictional desert planet called Arrakis, exploring power struggles between mystic forces and feuding aristocratic dynasties, motivated by a desire to control the source of a valuable spice.
The protagonist is Paul Atreides, a young man with superhuman powers who becomes embroiled in an epic religious war. He'll be played by 23-year-old Timothée Chalamet (Call Me By Your Name), his first blockbuster role after a string of acclaimed indie movies.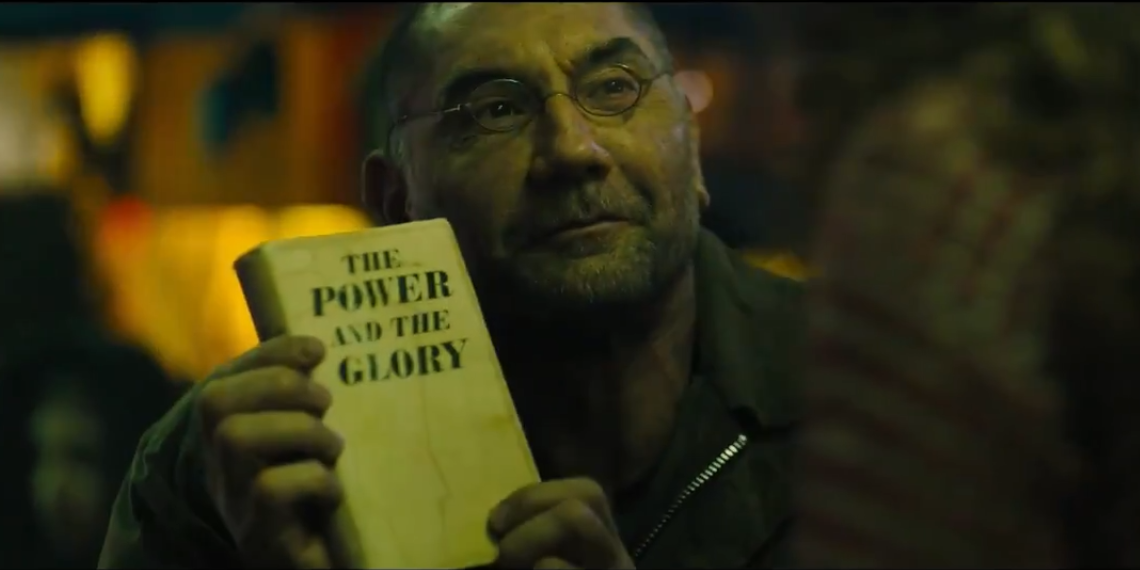 Stellan Skarsgård will play the antagonist Baron Harkonnen, a ruthlessly manipulative leader. Dave Bautista (Guardians of the Galaxy's Drax), who previously worked with Villeneuve in Blade Runner 2049, will play Harkonnen's evil nephew Glossu Rabban. Charlotte Rampling will play the Reverend Mother Mohiam, an enigmatic spiritual leader who features in some of the book's most iconic scenes.
Oscar Isaac will play Duke Leto I Atreides, the father of Paul Atreides (aka Chalamet's character) who is the head of House Atreides and is put in charge of the desert planet Arrakis. Zendaya in talks to portray Chani, a skilled Fremen warrior (and the daughter of Arrakis imperial planetologist Liet-Kynes) who is tasked to protect Paul Atreides after he and his mother go on the run on the desert planet; Chani and Paul eventually become romantically linked.
Javier Bardem will play Stilgar (a leader of a Fremen tribe), Josh Brolin will play Gurney Halleck (a musician and weaponry expert), and Jason Momoa will play Duncan Idaho (a handsome ladies' man and a member of House Atreides).
New Dune movie creative team
Dune is an ambitious undertaking. Several others have attempted it in the past, with mixed results. Chilean-French filmmaker Alejandro Jodorowsky was the first, spending years working on a movie that was never actually finished but whose concept art and storyboards became a major influence on sci-fi films like Star Wars. Then David Lynch's 1984 version was memorable but poorly received, and in the early 2000s, there was a TV miniseries starring James McAvoy. Now it's Denis Villeneuve's turn.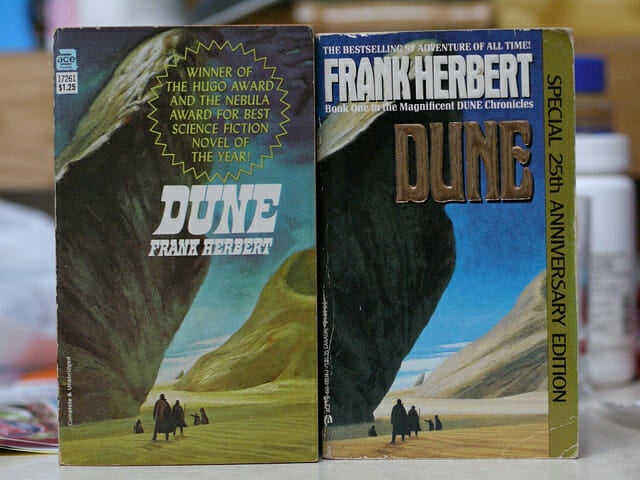 Villeneuve is directing and co-writing with screenwriter Eric Roth (Forrest Gump), who completed his first draft in spring 2018. They're planning to split the first Dune novel into two movies, and it's unclear whether the series will continue after that. Oscar-nominated cinematographer Greig Fraser (Zero Dark Thirty) is also onboard, and we're keeping our eyes peeled for other key behind-the-scenes roles like costume design.
New Dune movie trailer
With filming expected to begin this year, there isn't a trailer yet. However, you can always feast your eyes on the trailer for the David Lynch movie.
New Dune movie release date
The new Dune remake doesn't have an official release date yet, but it's tentatively expected to arrive in 2020.
Editor's note: This article is regularly updated for relevance.