The Dark Crystal: Age of Resistance is a technical and visual masterpiece that quickly immerses you into the world that Jim Henson helped create with a gripping tale and a prescient message about climate change. But if you're finished binge-watching Age of Resistance's first season, you don't have to leave Thra just yet.
Along with the entire first season of Age of Resistance—which dropped on Netflix Aug. 30—it also released The Crystal Calls: Making The Dark Crystal: Age of Resistance, a feature-length documentary about what it took to bring the prequel of the beloved 1982 film to life. At 83 minutes, it's longer than any of the episodes, but it gets right into the technicalities of the puppetry and creating a world that we were first introduced to nearly 40 years ago.
If you watched Age of Resistance in complete awe over everything from Podling morning routines to puppets performing puppet shows and giant spiders, The Crystal Calls is for you. It gives proper due to the countless people who worked on the series beyond the extensive voice cast and puppeteers, and it shows us just how a series that shouldn't exist on a technical level but does—and works.
The Crystal Calls is accessible in a couple of different ways. You can search for it directly on Netflix (if it doesn't show up on your landing page) or it should be suggested to you and autoplay after the credits for Age of Resistance's season 1 finale roll.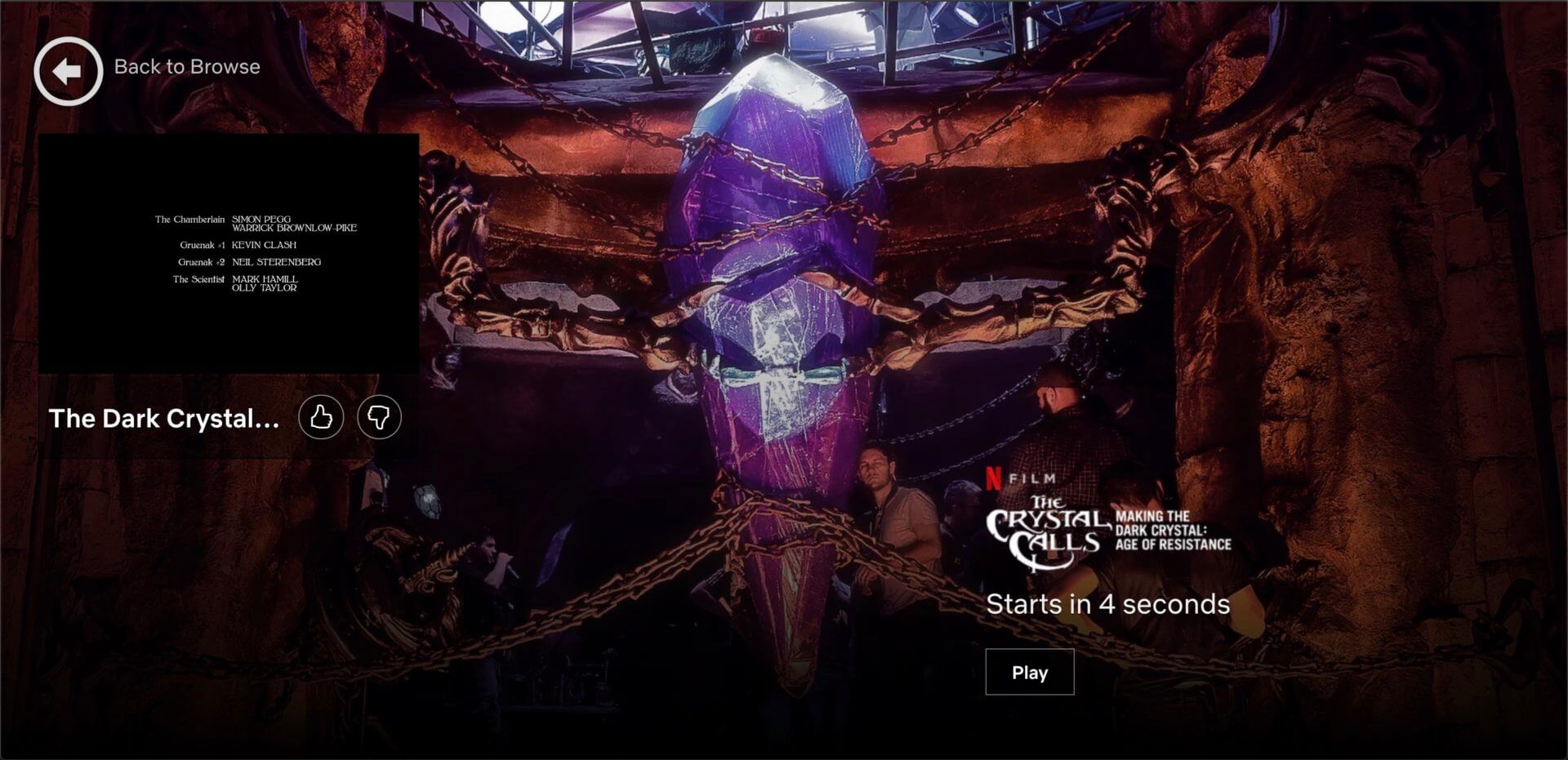 We might have to wait for a while before finding out if Age of Resistance will get a second season, but for now, we'll know that if it does, the Jim Henson Company will be more than up for the task to make it happen.
READ MORE: