She-Ra and the Princesses of Power has never been afraid to step out of its comfort zone or push its characters to the limit. And in its fourth season, She-Ra doesn't let up as it explores the often-uncomfortable aftermath of what it means to gain power and wield it—and the effects it has on the show's most intricate relationships.
She-Ra and the Princesses of Power season 4
RELEASE DATE:
11/5/2019
CREATOR:
Noelle Stevenson
STREAMING:
Netflix
Adora, Bow, Glimmer (now Queen of Bright Moon), and the Rebellion try to stay one step ahead of the Horde—but often come to blows about the best way forward—while Catra plans for the Horde's biggest attack yet on Etheria.
For its entire run, friendships have been at the center of She-Ra: the once-close bond between Adora and Catra, who grew up together in the Horde; the golden trio of Adora, Bow, and Glimmer; the eclectic princess alliance; the toxic (and often one-sided) friendship of Catra and Scorpia; even the unlikely camaraderie of Entrapta and Hordak, two people who probably have never had a true friend in their lives. They've shaped and reformed the states of Rebellion and the Horde in Etheria. They've turned the tides of war, and in season 4, those bonds can end disastrously if bent in a certain direction.
Season 4 begins with two parallel ascensions to power by means that could not be any more different from each other. Glimmer is about to be crowned the Queen of Bright Moon after the loss of her mother Angella, who gave up her life to stop a portal opened up by the Horde. Catra, on the other hand, is more or less in charge of the Horde after sending Entrapta to Beast Island, telling Hordak that Entrapta betrayed him, and manipulating everyone to their will.
Both Catra and Glimmer (who's at full charge now that she's the queen) have more power than ever before, but it's isolating. But for Catra, being in charge doesn't give her the satisfaction she thought it would, even when it seems like victory is within reach. Glimmer feels like she's being left on the sidelines as her friends and subjects put themselves in harm's way to protect her.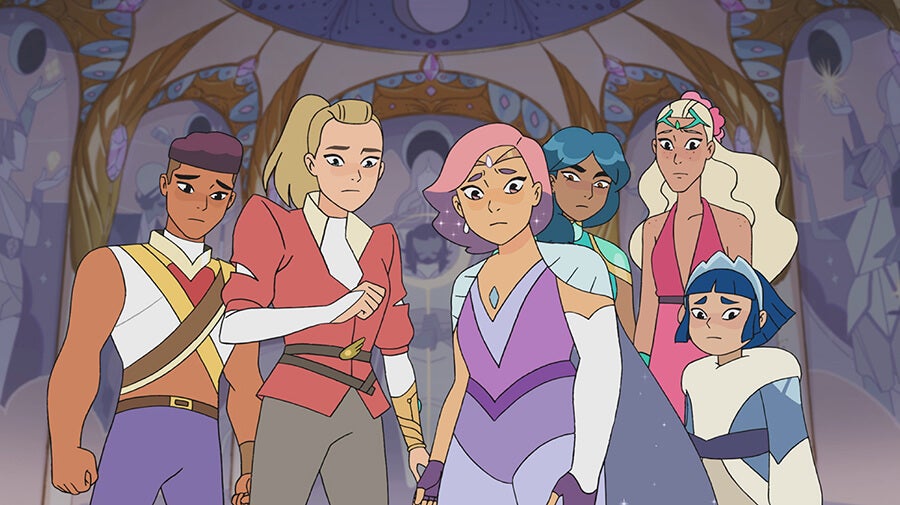 It's that conflict between Adora and Glimmer—sometimes sparked by outside forces, other times by their own insecurities, mistrust, and guilt—that lays at the center of season 4. It takes hard work and effort to maintain that friendship, as we've seen time and again throughout the series, and once the seeds of doubt and neglect are tossed in, it becomes harder to ignore them. By the time that Glimmer and Adora learn about a factor that could win them the war, they're so set in their ways that fallout is all but imminent.
She-Ra does a great job of highlighting where each of them is coming from, and even if one of them ends up clearly in the wrong, you come out of it understanding why they came to a particular conclusion. Friendship also takes mutual respect, as Scorpia discovers when she comes to a big revelation about her dearest friend. Friendships are vital, and we see firsthand the power they have; sometimes, they're even more powerful than a princess.
Season 4 takes some time getting settled in once we move past Glimmer's coronation as the Princess Alliance is looped back into the larger story after taking a backseat in season 3, and early on, the story tends to feel a little repetitive as we watch a slew of victories and setbacks. The addition of a shapeshifter named Double Trouble, who loves weaving havoc and mischief wherever they go (but is really an actor at heart), as an ally to Catra, throwing a major wrench at the Rebellion, brings a mix of comic relief and joy to a season that could've stayed fully dour.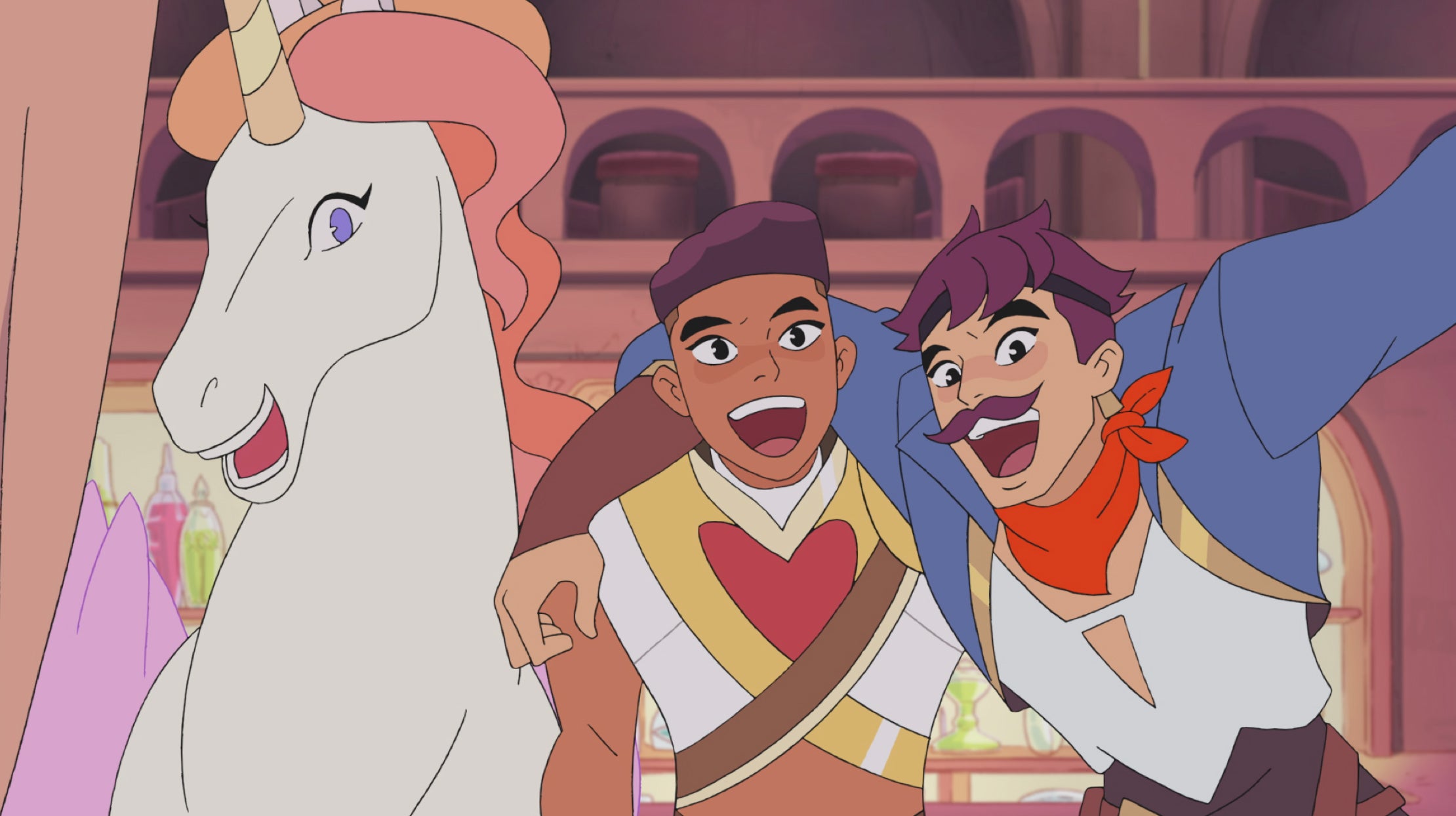 With the ability to change their appearance at will, you never know if the person you're seeing is who they're supposed to be until Double Trouble lifts the curtain. Other episodes, which include a highly entertaining yet emotional stab at an Agatha Christie-style whodunnit and a bro-bonding adventure between Bow, Swift Wind, and Seahawk, also help alleviates some of the tension.
But the war between the Rebellion and the Horde is reaching a breaking point. It often goes in unexpected directions, and its finale is the most shocking yet. With sharp writing and vivid direction, She-Ra can juggle it all and leave us with enough loose ends to want to know what's next. 
Still not sure what to watch tonight? Here are our guides for the absolute best movies on Netflix, must-see Netflix original series, documentaries, docuseries, and movies. 
Looking for something more specific? Here are our Netflix guides for the best war movies, documentaries, anime, indie flicks, true crime, food shows, rom-coms, LGBT movies, alien movies, gangster movies, Westerns, film noir, and movies based on true stories streaming right now. There are also sad movies guaranteed to make you cry, weird movies to melt your brain, old movies when you need something classic, and standup specials when you really need to laugh. Or check out Flixable, a search engine for Netflix.