Lost Song reminds me of nothing so much as the movies of my childhood. Having grown up in the 1990s, my youth was dominated by 2D-animated films, which most people would probably group into "Disney" and "others." While the strength of Disney's brand ensured that most of their movies have endured for several generations, others have been largely forgotten.

The "others," coming from a variety of studios and creators, naturally varied in quality. Many of the movies that people would probably consider "lower-tier" had a messiness to them, but also an edge. Instead of being predictable and safe, the ones I remember most—such as We're Back and All Dogs Go to Heaven—offered harrowing twists and turns. As an adult, I can't say whether or not they were any good, but if Lost Song serves as any indication, I can only thank my parents for having the patience to sit through those movies with me.
The parallel stories of Lost Song feature two young women, Finis and Rin, with the power to perform magic through their singing. Rin, having lived in the countryside her entire life, longs to travel to the capital and sing with the Royal Orchestra at the Star Festival; Finis is adored by the people and betrothed to marry the dastardly prince Rudo, but loves the handsome knight Henry Leobolt.
Lost Song feels like a show aimed at 10-year-olds. Rin sings about how she longs to see the city as she does chores and dances with her older sister Mel and younger brother Al, the latter of whom invents outlandish devices and mutters about how her musical powers are "scientifically implausible." The warmongering Prince Rudo's ugliness marks him as evil, as he forces Finis to sing and give his troops power, even as it drains her life force.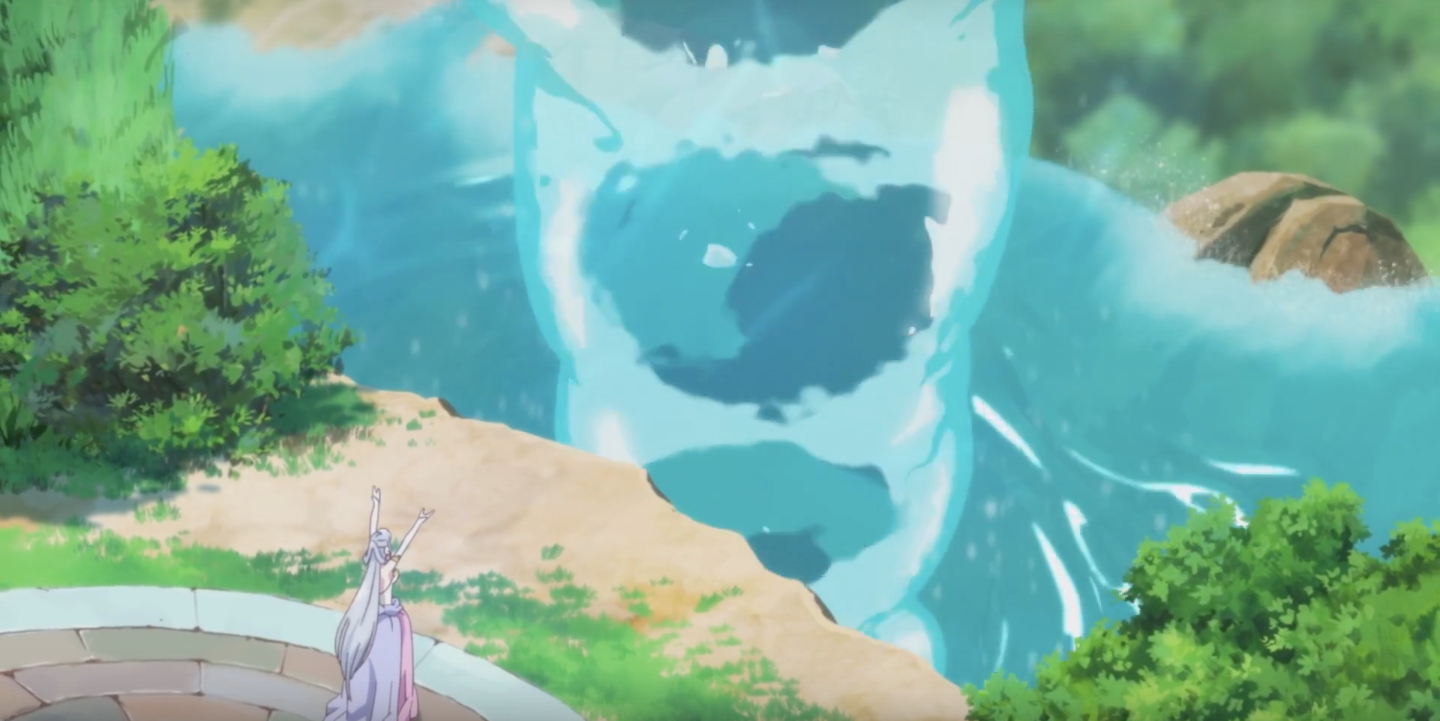 In fact, it's this childish sense of morality that makes Lost Song feel squarely aimed at the preteen-and-younger set. There is no moral gray area, no ambiguity. The good guys are beautiful and virtuous, and the villains are ugly and evil, to the point that viewers can predict who will betray the heroes based on their appearance. Finis and Henry have the personality and intellect of a bowl of soggy cornflakes, but since they're both attractive, the audience is clearly meant to root for them.
Rin's journey, on the other hand, resembles a PlayStation-era JRPG. She travels the land, learning elemental attacks through the power of song, gaining party members, and dodging the royal guard on "minstrel hunts." This half of the narrative gains points for its mostly female cast, most of whom have at least some personality, and Rin's voice actor, Konomi Suzuki, is a vocal powerhouse. Suzuki's performances should have bolstered the show, but all of the songs in this musical are totally forgettable.
The costume design is the only thing that betrays the series' older intended audience. Most of the female characters, except for Rin and her party member Monica, have their cleavage heavily on display. Another character, Pony, appears to be wearing only an ill-fitting underbust corset; the animators just didn't draw nipples, so I guess it doesn't count as nudity. Otherwise the animation is generally nice enough, if the colors are a touch too bright and desaturated. The show poorly integrates some of its CGI, and characters look increasingly off-model as the season progresses.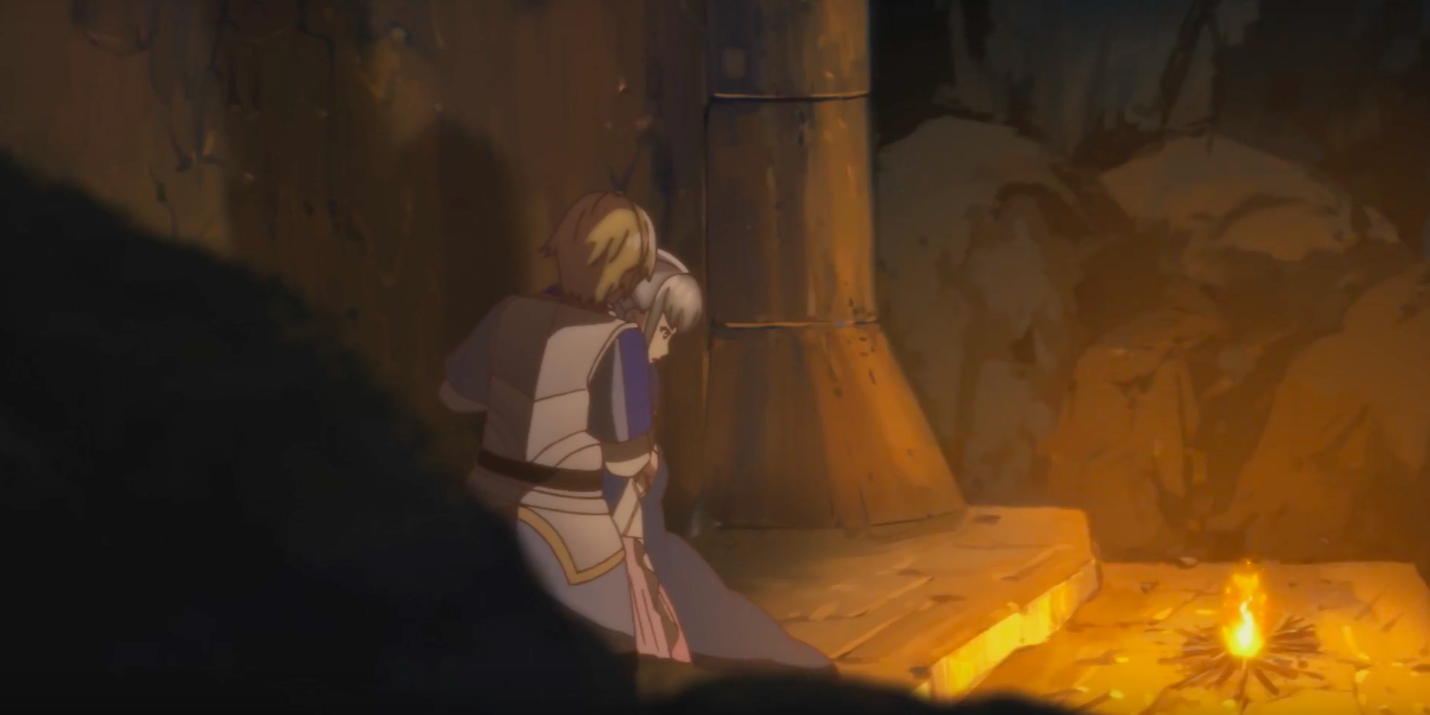 And then, just as I thought I had a handle on what Lost Song was all about, along came the twist.
In the age of the internet, it's rare to be blindsided by a plot twist, but Lost Song had me yelling "WHAT?!" at my TV screen. The twist was only subtly foreshadowed, and a few background details made more sense in retrospect. I won't spoil it here, but it had the potential to be a real game-changer for the remainder of the series.
Yet it wasn't. Rather than giving the plot a much-needed course correction, the show resumed its cartoonish, business-as-usual style as the story and characters limped toward a contrived finale.
Lost Song isn't a total lost cause; it's just middling in every way. Although parents may find the revealing costumes off-putting, it's not a terrible series for a preteen looking to graduate from kiddie fare. Older viewers, however, will sorely miss any sort of world-building or moral complexity.
https://www.youtube.com/watch?v=jQMLN4C6tsQ
Still not sure what to watch tonight? Here are our guides for the absolute best movies on Netflix, must-see Netflix original series, documentaries, docuseries, and movies.
Need more ideas? Here are our Netflix guides for the best war movies, documentaries, anime, indie flicks, true crime, food shows, gangster movies, Westerns, and movies based on true stories streaming right now. There are also sad movies guaranteed to make you cry, weird movies to melt your brain, and standup specials when you really need to laugh. Or check out Flixable, a search engine for Netflix.