With the baby dragon now hatched from his egg, The Dragon Prince's fantasy quest is now in full swing. Along with their elvish friend Rayla, the human princes Callum and Ezran must return Zym to his family, saving him from becoming a pawn in the human/elvish conflict. Meanwhile their father's advisor, the dark wizard Viren, has taken over their kingdom and wants to launch an all-out war.
The Dragon Prince Season 2

RELEASE DATE:
2/15/2018
WRITERS:
Aaron Ehasz, Justin Richmond
STREAMING:
Netflix
'The Dragon Prince' season 2 expands its cast with new characters and offers a deeper look at the show's magical world.
Skewing a little younger than Voltron or Avatar: The Last Airbender, The Dragon Prince is coming into its own as an old-school fantasy adventure. Adult fans will find a lot of familiar material in the show's worldbuilding, right down to the graceful elvish architecture and Lord of the Rings-esque musical cues, but to young viewers this world will seem brand new. Riffing off swords-and-sorcery novels and roleplaying games, the show introduces more human and elvish cultures this season, while Callum begins to learn more about magic.
The Dragon Prince's elemental magic draws obvious comparisons to Avatar, although the story isn't as deep or complex. The Avatar-style chapter titles are only loosely relevant, with "Book 2" named after sky magic when it's really about learning to accept the price of power. While the elves are masters of natural magic, Viren and his daughter Claudia (Callum's childhood crush) draw their power from dark magic, which requires a living sacrifice. Eager to learn more, Callum may decide to follow this route as well.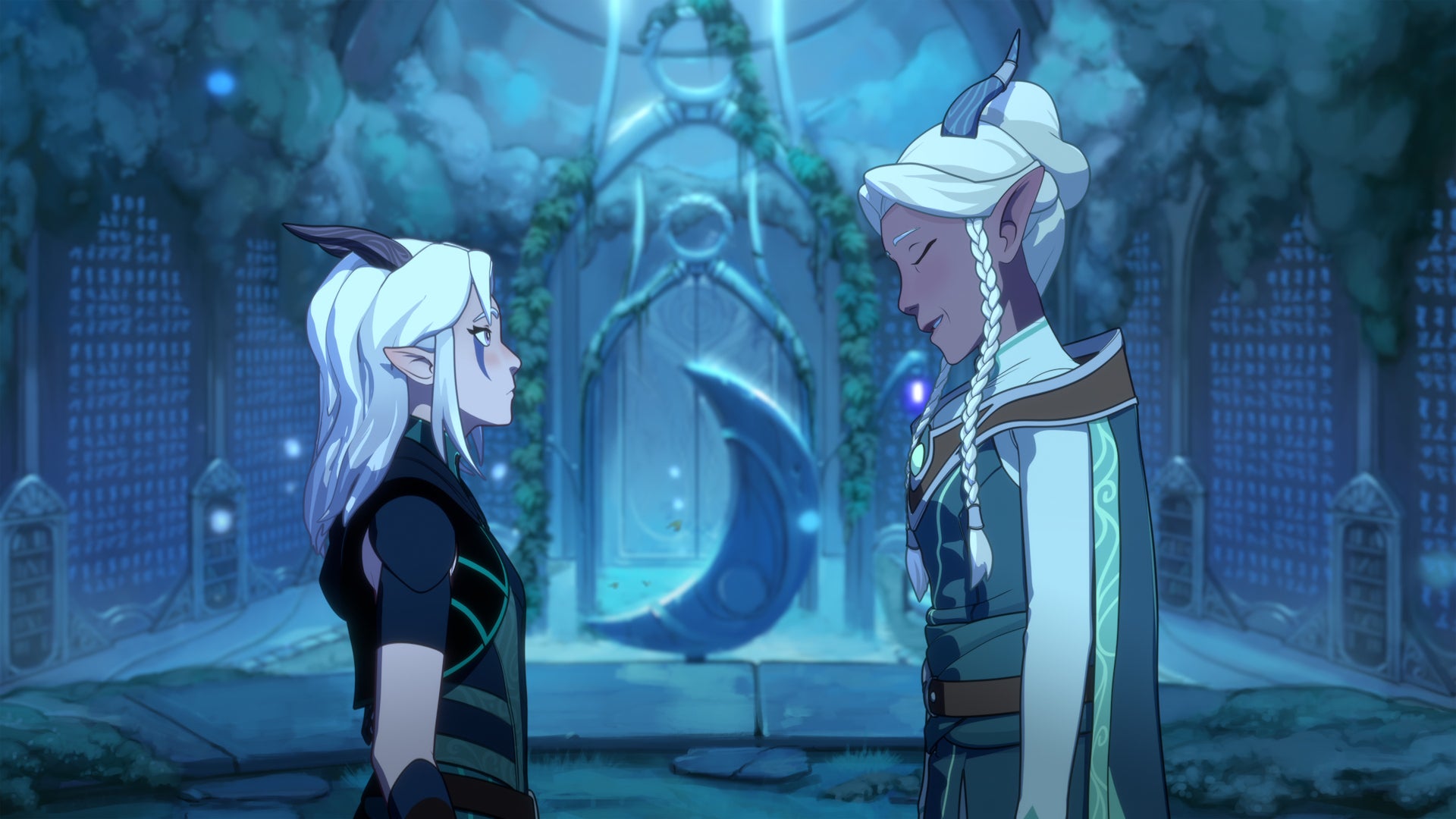 Read more: Co-creator Aaron Ehasz opens up about The Dragon Prince
Viren already lives by an ends-justify-the-means philosophy, and without King Harrow's moral backbone to balance him out, he's evolving into a full-blown supervillain. His kids, on the other hand, are still on the fence.
Claudia and her brother Soren have more interesting roles this season, hinting at two potential routes from privilege to outright villainhood. Soren, an airhead jock, barely considers the moral or political ramifications of his actions. Claudia is book-smart but similarly careless about right and wrong, killing plants and animals to fuel her magic spells. Both are likable characters (not to mention personal friends of Callum and Ezran), illustrating how ostensibly good people can do evil deeds through thoughtlessness and ambition.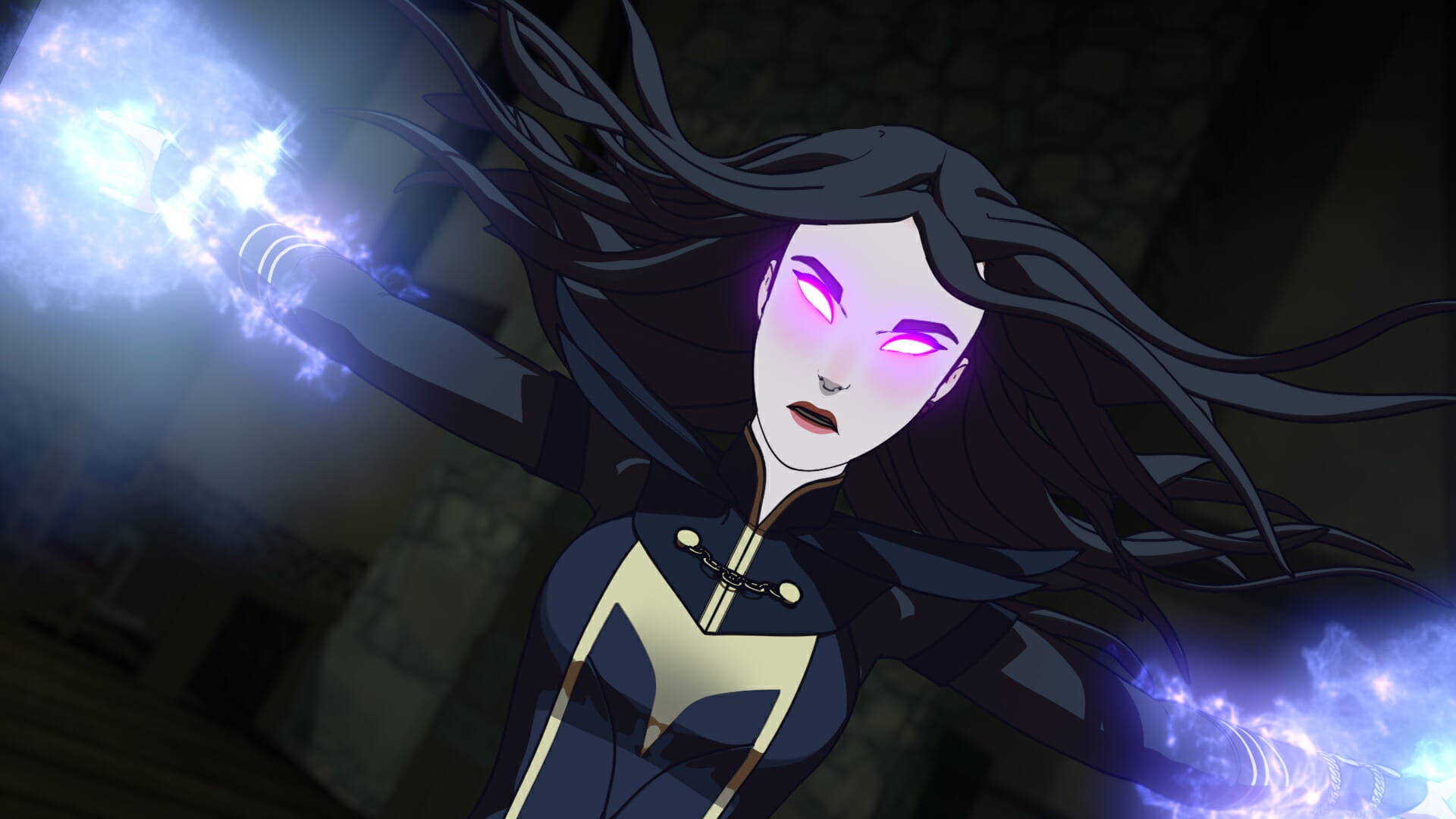 After breaking her vow to assassinate Ezran and his father, Rayla knows that power and freedom come with a price. It's a lesson that Callum needs to learn, and one that Claudia still doesn't fully understand. The one person who understands it is Viren, who probably gets the best storyline this season. Expanding his political machinations in public, he embarks on an intriguing new relationship in private.
With the ongoing plot picking up speed, The Dragon Prince season 2 otherwise shares the same strengths and weaknesses as season 1. The fantasy creatures are lovable and the costumes are undeniably tempting to cosplay. Rayla's Scottish accent is, unfortunately, still pretty dubious. There are signs that The Dragon Prince may not be as pro-monarchy as its title suggests, but it's essentially a by-the-book fantasy tale whose key point of originality is its diverse cast—which now features a couple of queer characters. It's unlikely to inspire the same feverish devotion as the more innovative storytelling of Steven Universe or Avatar, but fans will find plenty to enjoy in season 2.
The Dragon Prince season 2 arrives on Netflix on Feb. 15.
Still not sure what to watch tonight? Here are our guides for the absolute best movies on Netflix, must-see Netflix original series, documentaries, docuseries, and movies.
Need more ideas? Here are our Netflix guides for the best war movies, documentaries, anime, indie flicks, true crime, food shows, gangster movies, Westerns, and movies based on true stories streaming right now. There are also sad movies guaranteed to make you cry, weird movies to melt your brain, and standup specials when you really need to laugh. Or check out Flixable, a search engine for Netflix.