This article contains spoilers for the latest Game of Thrones episode, "The Last of the Starks."
Games of Thrones' Nathalie Emmanuel said goodbye to the beloved Missandei of Naath on Tuesday, stating that the character "represented so much for me, personally, that I have no choice but to carry the things she has taught me into my life going forward."
Emmanuel played Missandei, a former slave who became Daenerys' trusted advisor, for seven years. On Sunday's episode, she was captured by Euron Greyjoy's army and brought to Cersei as motivation for Daenerys to bend the knee. Her death by beheading was shocking and frustrating to many fans.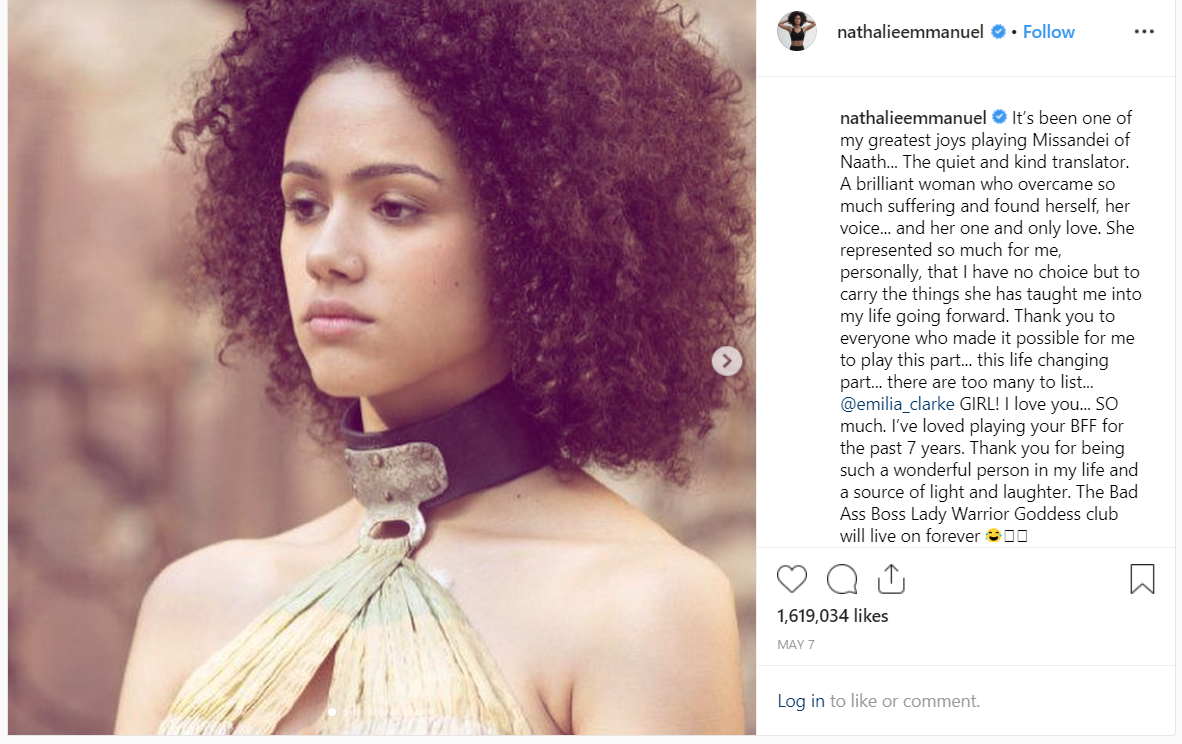 Emmanuel didn't directly address criticism about her character being killing off, especially as the lone woman of color on the series, but she did acknowledge that the episode was "pretty intense for some of you" and that she likes to think Missandei is on a beach somewhere. She also thanked co-stars Emilia Clarke and Jacob Anderson (Grey Worm) and added that the "Bad Ass Boss Lady Warrior Goddess club will live on forever."
Anderson also posted a video from "somewhere in the multiverse," showing him and Emmanuel dancing in character to "My Boo" by Ghost Town DJs.
Need more news from beyond the Wall? Sign up here to receive our weekly Game of Thrones newsletter from in-house expert Michelle Jaworski.
READ MORE:
---
NOW HEAR THIS:
How linguist David J. Peterson created the Dothraki and Valyrian languages for Game of Thrones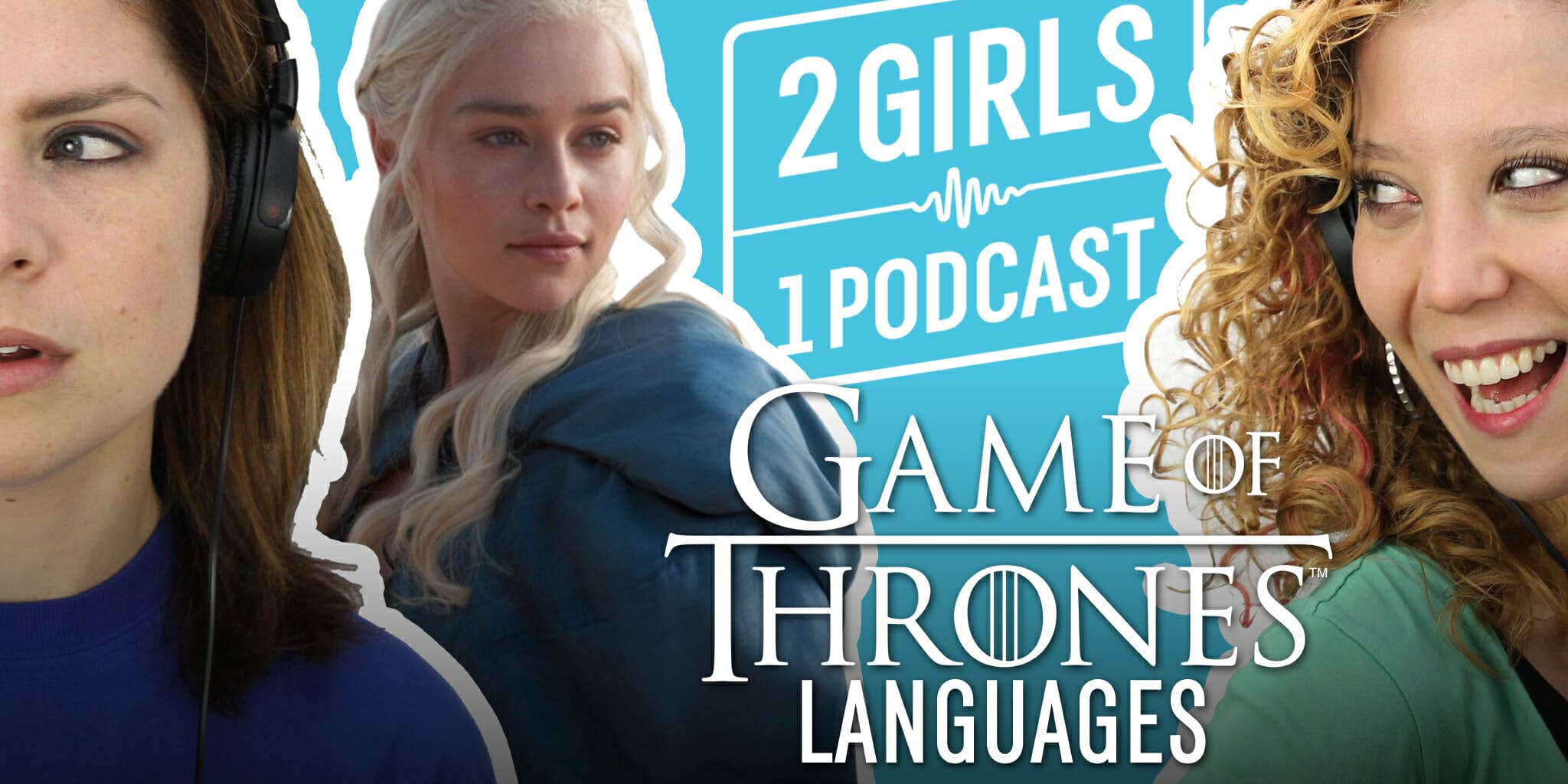 Introducing 2 GIRLS 1 PODCAST, a weekly comedy show where Alli Goldberg and Jen Jamula (two actors who perform bizarre internet content on stage) have hilarious and humanizing conversations with Bronies, top Reddit mods, professional ticklers, video game archaeologists, dating app engineers, adult babies, cuddling specialists, vampires, Jedi, living dolls, and more.
Subscribe to 2 GIRLS 1 PODCAST in your favorite podcast app.
---
H/T BuzzFeed