Mortal Kombat 11 is over-the-top, overly gory, and overwhelming. Fights are still bloody, brutal affairs with characters' limbs, eyes, and all manner of appendages being severed and sliced in gratuitous detail. Developer NetherRealm Studios has stuffed so much fanservice into each individual character and every story beat that every player will feel the obvious care with which this entire experience has been crafted. Delivering on the legacy of a decades-old franchise with an engaging, entertaining narrative and deeply involved fighting mechanics, Mortal Kombat 11 really is the full package.
But if you aren't invested in the long-standing lore or dream of being a professional player, what could this game possibly offer? The answer, surprisingly, is quite a lot.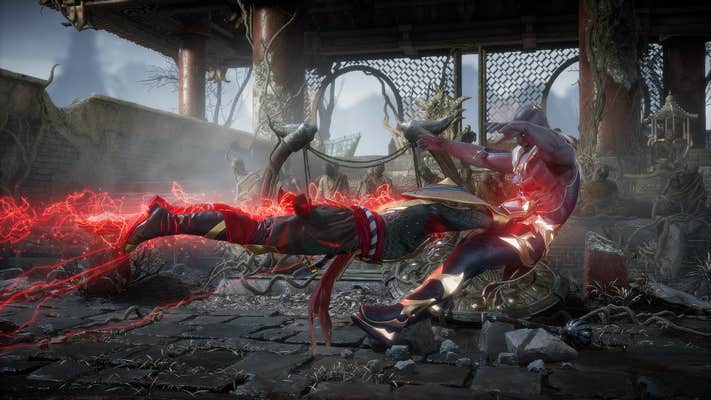 The first thing anyone who picks up Mortal Kombat 11 should do is dive into the extensive catalog of tutorials. Fighting games such as this have always had impenetrable, hard-to-conceptualize mechanics, but they've never been as explicitly broken down and demonstrated as they are here. Want to understand why you're still taking damage even though you blocked an incoming attack? Need to master the precise timing to string together an effective combo? Or maybe you just don't know where to begin with breaking down what the phrase "frame data" even means? These short explainers offer an approachable on-ramp for digging into the under-the-hood systems that can make or break a victorious fighter in any matchup.
Some of these tips aren't even specific to Mortal Kombat's intricacies, and that's great. The game's developers applied their expertise in years of building complex fighting games to effectively democratize the resources and terminology that have traditionally been exclusive to high-level players. That any newcomer can fire up this latest entry and get a crash course in advanced tactics is a wonderful, accessible design choice that should set a new industry standard.
If you aren't worried about taking your skills online to climb up the competitive ladder just yet, though, there's still an impressive suite of single-player options to explore.
Story mode is a ridiculous, bombastic riff on time travel that brings together various versions of every character from the timeline. Even if you're jumping in for the first time, you can track basic relationships and rivalries well enough to enjoy the ride. With great cutscenes and campy, kung-fu movie dialogue, this adventure never tries to be something it isn't. You can feel the reverence the creators have for each fighter through their interactions, costumes, and dedicated moments. Some cinematic choices (and especially the terrible casting of Ronda Rousey) can be distracting, but overall, it's a thrilling, entertaining way to test out nearly every option on the roster.
After exploring each unique character, though, you'll eventually want to settle on a main (or two, or three) and dig into the extensive customization and progression options. This reveals the immense depth of MK11's long-term appeal, as well as its most controversial features.
Every character can be tweaked in several capacities. On top of cosmetic details like color, costume, and weapon choice, players can elect to equip different special moves, combo chains, and helpful combat commands. I lost hours of playtime scrolling through these menus and trying out different permutations until I found my ideal loadout for my favorite characters. These individual elements can also be upgraded over time as you use them in battle. It's great that some of the more complex details are locked behind meters that fill as you learn how to play the game, but doing so for every character can become tedious.
Outside of training and the main campaign, Mortal Kombat 11's biggest offline feature is Towers. These curated series of battles are meant to help you master individual combatants, learn about lesser-known mechanics, and fill up your inventory. Some thrilling battles can be had, but most of the best content is hidden behind frustrating currencies and timed exclusives.
Rotating challenges are exciting, offering players a real sense of accomplishment when cleared. However, the strict timing on when to complete these tasks and how you need to deploy consumable items make attempting to complete every challenge a stressful experience. Sure, you can spend some real money on additional bonuses to help you out, but those costs will quickly add up.
The main problem with Mortal Kombat 11's economy is the sheer volume of moving parts. Why are there five separate currencies delivered in-game with which to unlock rewards? Why is there no consistency in cost for costume elements and character modifications? It doesn't help that these fights can be brutally tough, as if to imply you can't win unless you decide to throw down some hard-earned powerups (or elect for microtransactions!).
But as with nearly every online-focused game these days, Mortal Kombat 11 has already received several patches, and developers have responded to the fan concerns. It can be hard to guess what the game might look like in a year, or even a month. However, the foundation on which this entire experience has been built is a fantastic, fun-fueled fighter that should satisfy anyone who picks it up.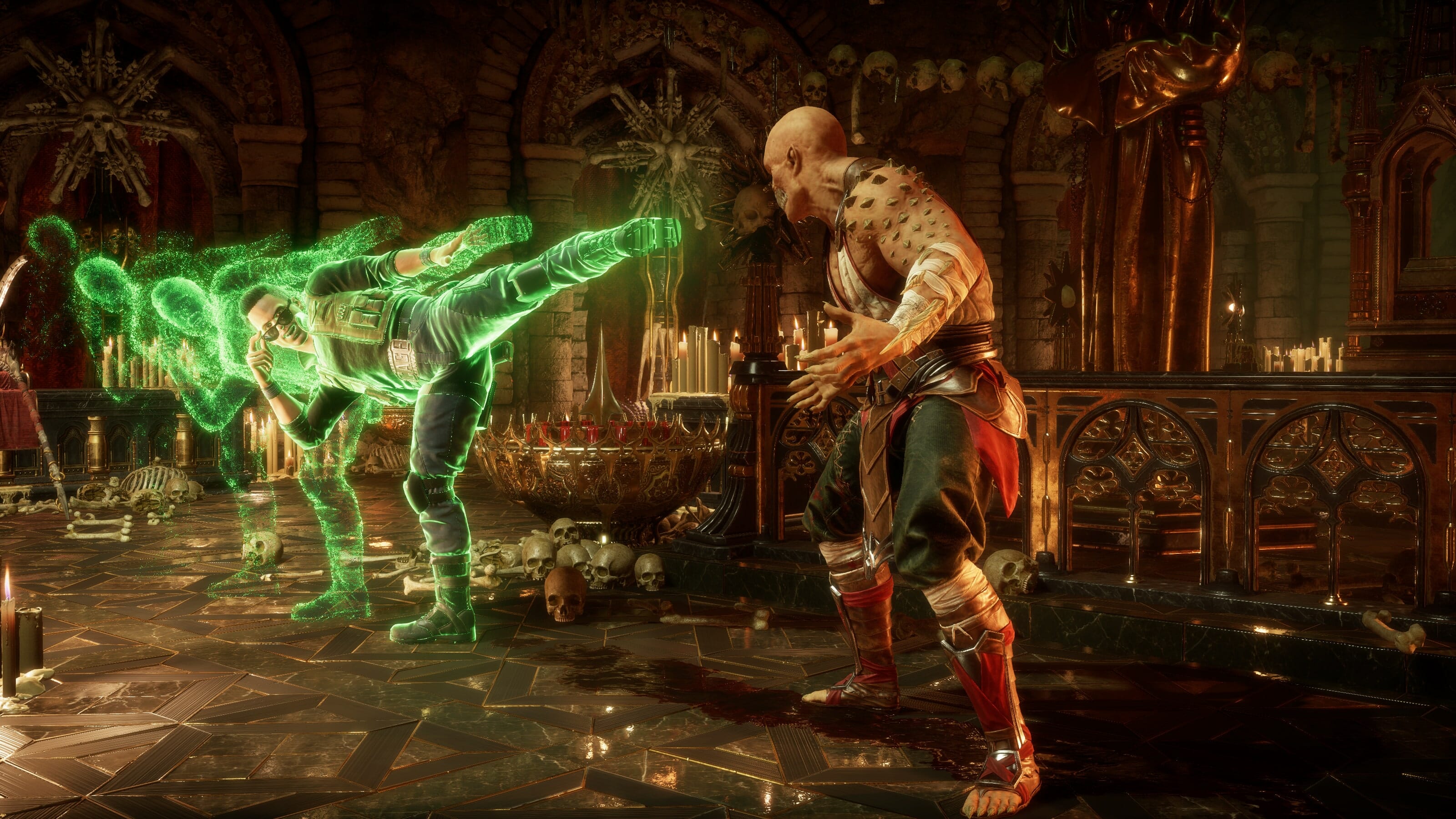 Mortal Kombat has truly never been more accessible. A solid Nintendo Switch port means the action can be taken on the go, with low tradeoff in terms of quality. Some cutscenes and fatalities may slow down the frame rate, but overall, the game is incredibly responsive and delivers everything you'd expect.
Playing Mortal Kombat 11 is a genuine delight; the violence, humor, and breadth of options never grows stale. Fighting game fans are likely to be obsessing over this iteration for years to come, with high-profile tournaments, DLC, and updated options down the road. One can't help but wish the game's monetization were handled better, but it doesn't necessarily derail my recommendation. MK11 is a polished, impressive fighting game that truly stands out as one of the best the modern genre has to offer.
4.5/5 
Mortal Kombat 11 is available now for Nintendo Switch, PC, PS4, and Xbox One. This review was written based on a Nintendo Switch copy of the game provided by the publisher.