Marvel's Moon Girl and Devil Dinosaur is getting a TV adaptation, courtesy of Black-ish producers Laurence Fishburne and Helen Sugland.
Moon Girl and Devil Dinosaur is a kid-friendly comic about Lunella Lafayette, a 9-year-old genius inventor who befriends a dinosaur. She builds an Inspector Gadget-style collection of weapons and body armor, and goes on adventures with her new dinosaur partner.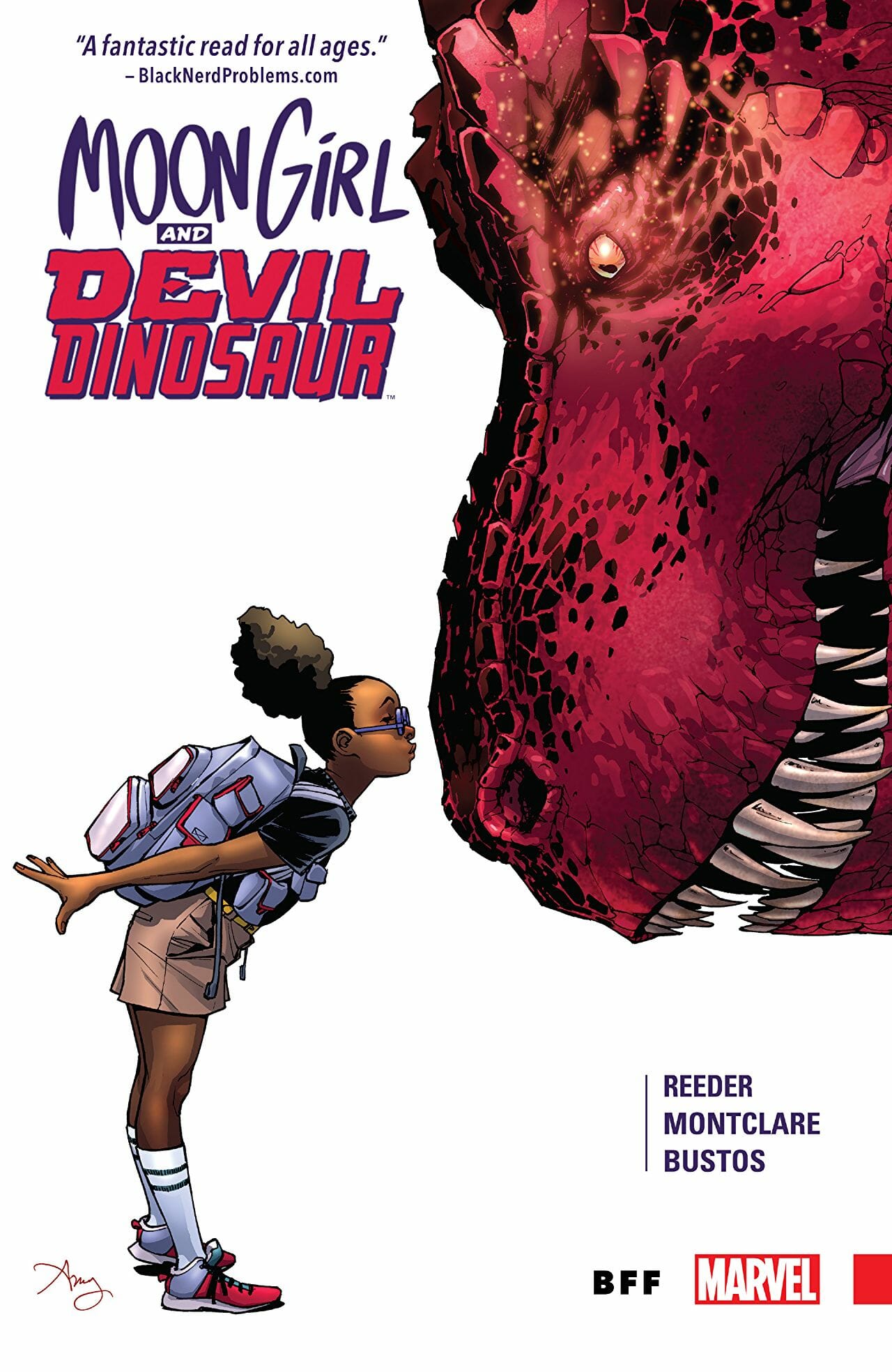 The upcoming TV adaptation will be animated, aimed at a younger audience than Marvel's live-action shows like Agents of S.H.I.E.L.D. It's likely to air on the Disney Channel, Disney XD, or Disney Junior, although Disney and Marvel haven't announced a showrunner or voice cast yet.
Moon Girl's comic isn't actually a bestseller in traditional terms, where comics are judged by monthly subscriptions. However, it does sell at Scholastic Book Fairs, an important market that's often overlooked by superhero publishers. A lot of younger readers will discover Moon Girl this way, tapping into the market of kids who buy comics like The Baby-Sitters Club by the boatload. Moon Girl and Devil Dinosaur has the potential to be a super popular show, and it will also be the first Marvel Studios production with a black female lead.
H/T Deadline