As someone who has to contend with the London Underground daily, I have often thought when delayed in a station due to signal failures that perhaps I could do a better job. The Tube may be 150 years old and impossible to replace, but internet game Mini Metro let's you start a city's subway service from a blank slate.
I've previously written about how boring public transport related games can be. But I thoroughly enjoyed this one.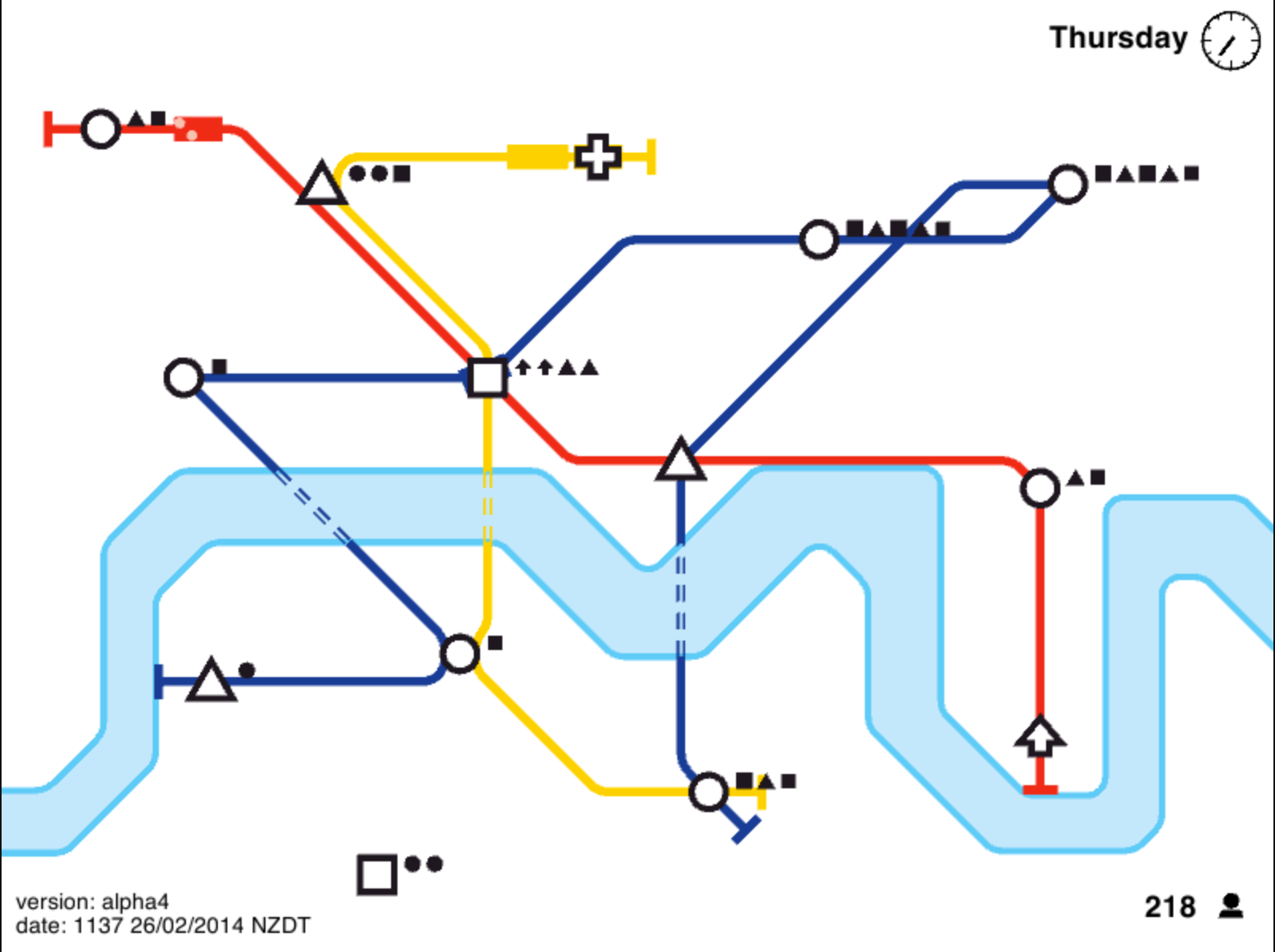 The game revolves around an unnamed fantasy city's metro service, with a river and stations that pop up at intervals throughout the game. Each station is given a basic symbol, and you use lines to connect them. The object of the game is to get passengers to the symbol of their choice before a station becomes too overcrowded. As the game progresses, more stations and symbols appear, and it becomes quite chaotic to manage the entire system as you are limited to how many different lines and tunnels under the river that you can create. As you progress through the weeks, you can upgrade to make the unassailable assault of subway carriages more manageable.
Made in Unit by New Zealander Peter Curry, the game is still in its alpha stages, and is currently up for a vote on Steam Greenlight (where indie games can be nominated to enter the Steam marketplace).
After bravely going into this game as a self-declared public transport guru who could in a click of my fingers make commutes easy, I came out of Mini Metro bruised and defeated. I transported 337 passengers, The Daily Dot's own Patrick Howell O'Neill is clearly destined for bigger and better things with a score of 511. While I may be good at driving a virtual train, I am hopeless at organising them.