Famed Japanese animator Hayao Miyazaki is known for his meticulous attention to artistic detail. Now, that art is getting a modern—and blocky—facelift.
Redditor alanbecker recreated the entire Spiritual Realm from Miyazaki's 2001 movie Spirited Away using the building and strategy game Minecraft. From the movie's ghost town, to its swamp, to the famed bath house settings, alanbecker didn't leave an inch untouched.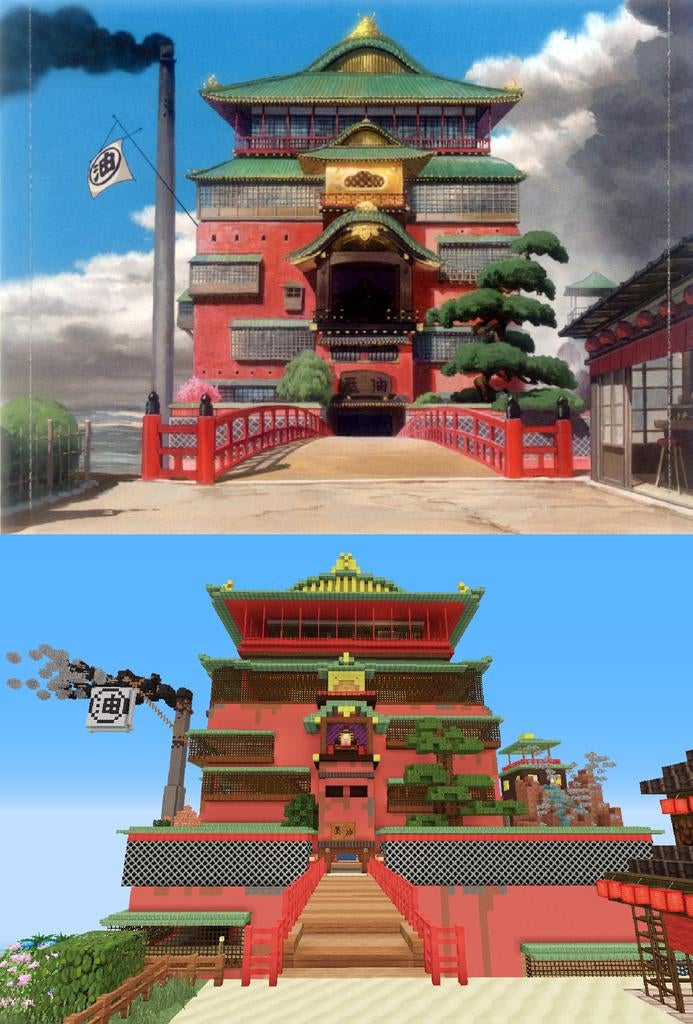 The bath house, where 10-year-old Spirited Away protagonist Chihiro Ogino first meets Haku. Image via alanbecker/Imgur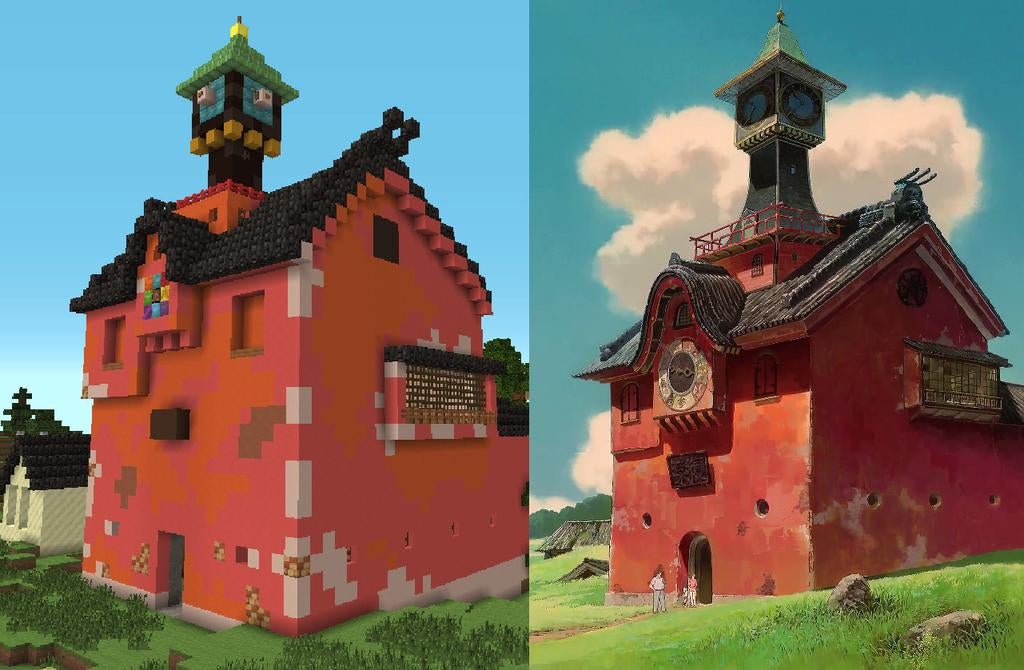 The clock tower, which serves as a link between the human world and the Spiritual Realm. Image via alanbecker/Imgur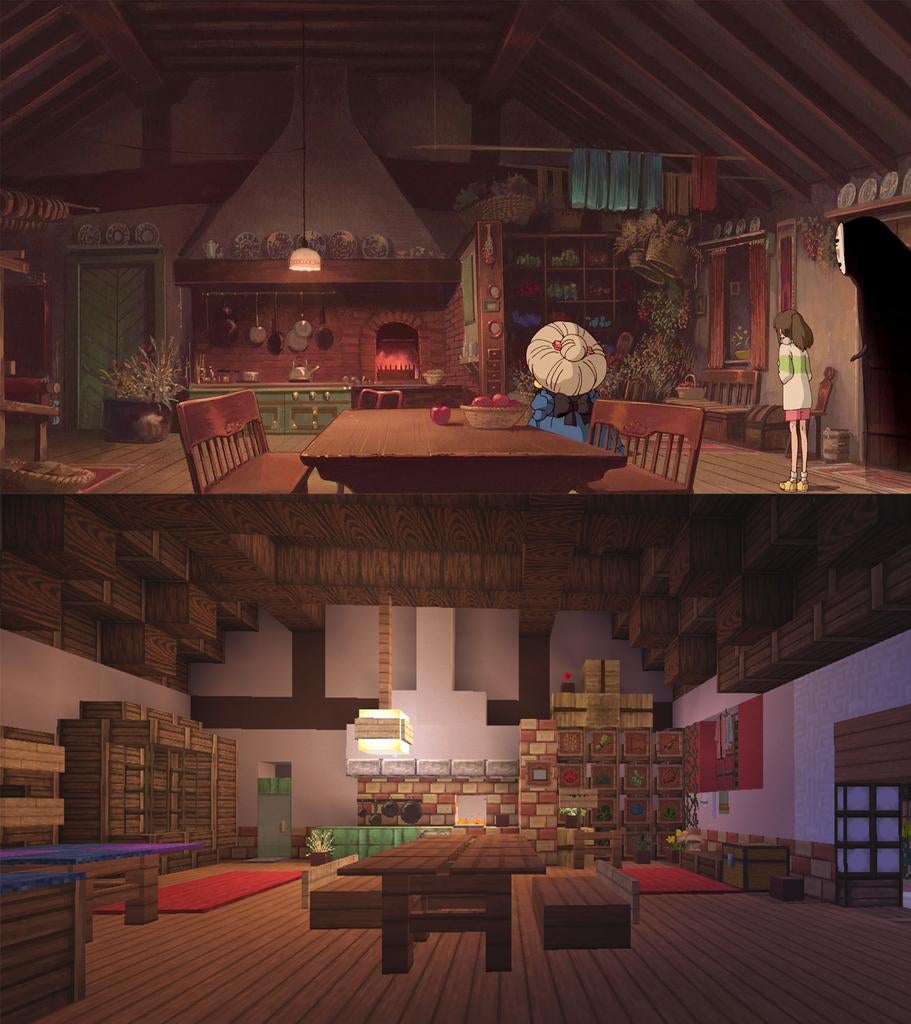 Zeniba's house, the "end of the line" for the train that travels through the Spiritual Realm. Image via alanbecker/Imgur
Since its inception, Minecraft has become a major platform for designers, be they professional or amateurs, to recreate their favorite scenes from fiction and reality alike. Just last month, Michael Steeber recreated Apple's sprawling Cupertino, Calif., campus using Minecraft. And let's not forget about Rumsey, a Minecrafter who combined online role-playing worlds by recreating all of Azeroth from World of Warcraft?
Hopefully, alanbecker continues with his Miyazaki inspiration and presents us with a Minecraft rendition of another classic, Howl's Moving Castle.
Photos via alanbecker/Imgur