Thor: Ragnarok's Valkyrie is coming to Marvel Comics, and she looks totally awesome.
Before you point out that Valkyrie is a long-established Marvel character: Yes, we know. Introduced in 1970, the original Valkyrie was an Asgardian warrior who often appeared on the Defenders team. Thor: Ragnarok reintroduced her as a hard-drinking sci-fi bounty hunter, and since she's played by Tessa Thompson, she's no longer a white lady with blonde hair. Thanks to her well-deserved popularity, Marvel Comics is rebooting Valkyrie to look more like Thompson's version in the movie.
The new Valkyrie will appear in Exiles, relaunching the long-running team comic from the early 2000s. Known for including obscure and often heavily remixed characters in its lineup (for instance, lesbian Spider-Woman Mary Jane Watson), it's a fun place to allow lesser-known heroes to shine. Redesigned by Exiles artist Javier Rodriguez, here's what Valkyrie looks like now: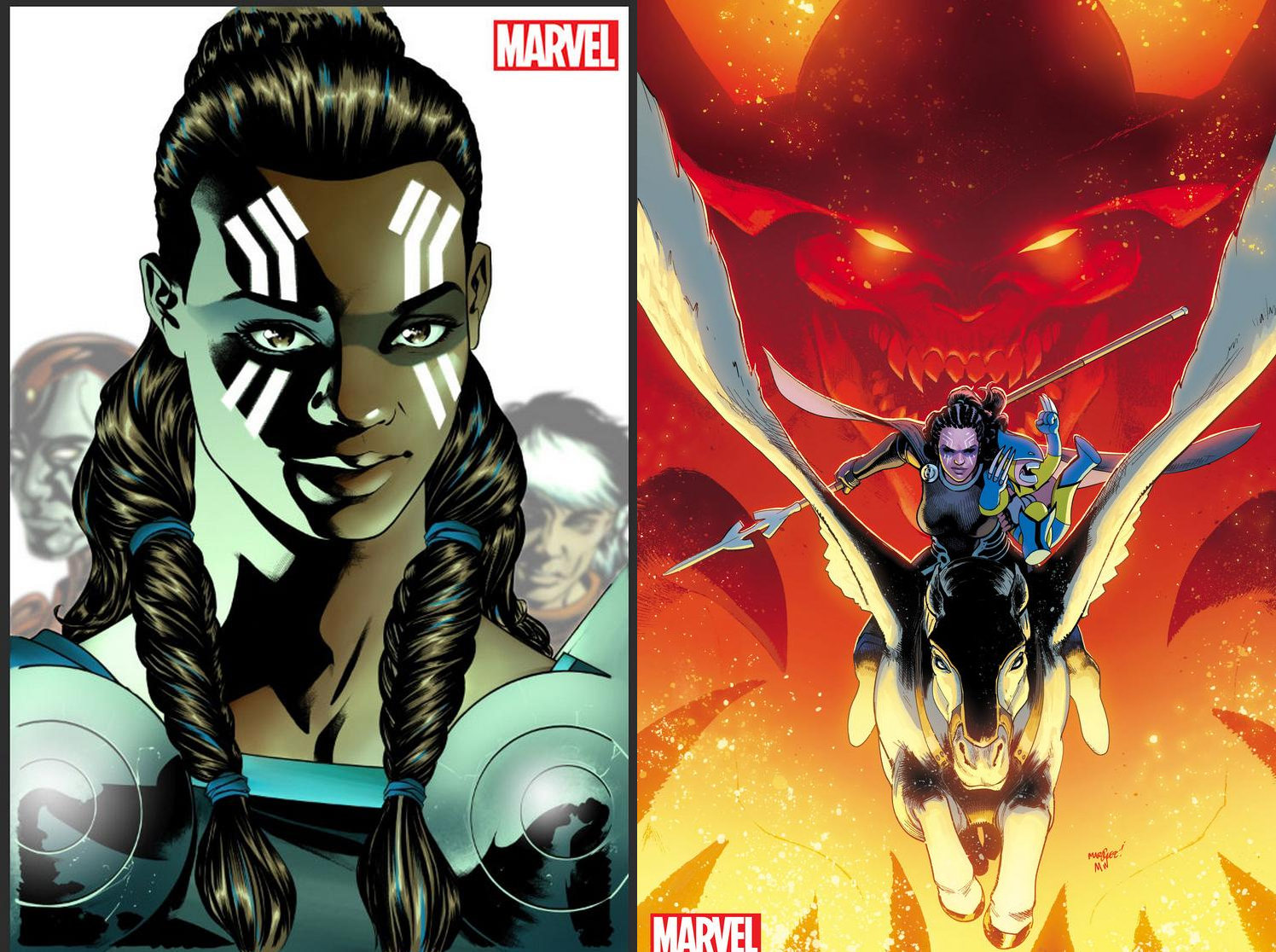 Written by author Saladin Ahmed (Marvel's Black Bolt), the Exiles team will also include Iron Lad, Wolvie, Khan, and Blink. That's a full roster of alternate-universe characters, with Wolvie as a cartoon baby Wolverine (look, just go with it), and Khan as a badass-looking older version of Ms. Marvel's Kamala Khan.
If you're wondering how Valkyrie's sexuality will be depicted (in recent comics she's canonically bisexual, while the movie didn't explore her sexuality), Saladin Ahmed described her as a "tankard-draining, maiden-wooing, giant-slaying thunderbolt of a woman." So, it sounds like she'll be similar to Thor: Ragnarok's Valkyrie, but explicitly queer in a way that Marvel movies still refuse to allow. All in all, she sounds pretty great.
Exiles begins in April.
H/T Comicosity