The Super Bowl halftime show may be the biggest entertainment spectacle of the year, but some fortuitous data miners have an uncovered a secret event that might attract even more rabid fanbase: The hugely popular masked DJ Marshmello is going to host a concert in Fortnite.
Here's how to watch the Marshmello Fortnite concert.
Who is Marshmello?
The masked DJ (real name Chris Comstock) came onto the scene in 2015 with popular remixes of songs by Zedd and Jack U. In the three years since, he's released multiple chart-topping hits like "Silence," "Friends," "Wolves," and "Happier," along with collaborations with stars like Selena Gomez, Skrillex, and Logic.
Marshmello is also an avid Fortnite player, going so far as to team up with Twitch mega-star Ninja to win the Fortnite Pro-Am tournament at E3 2018, nabbing a $1 million prize in the end.
How to watch the Marshmello concert in Fortnite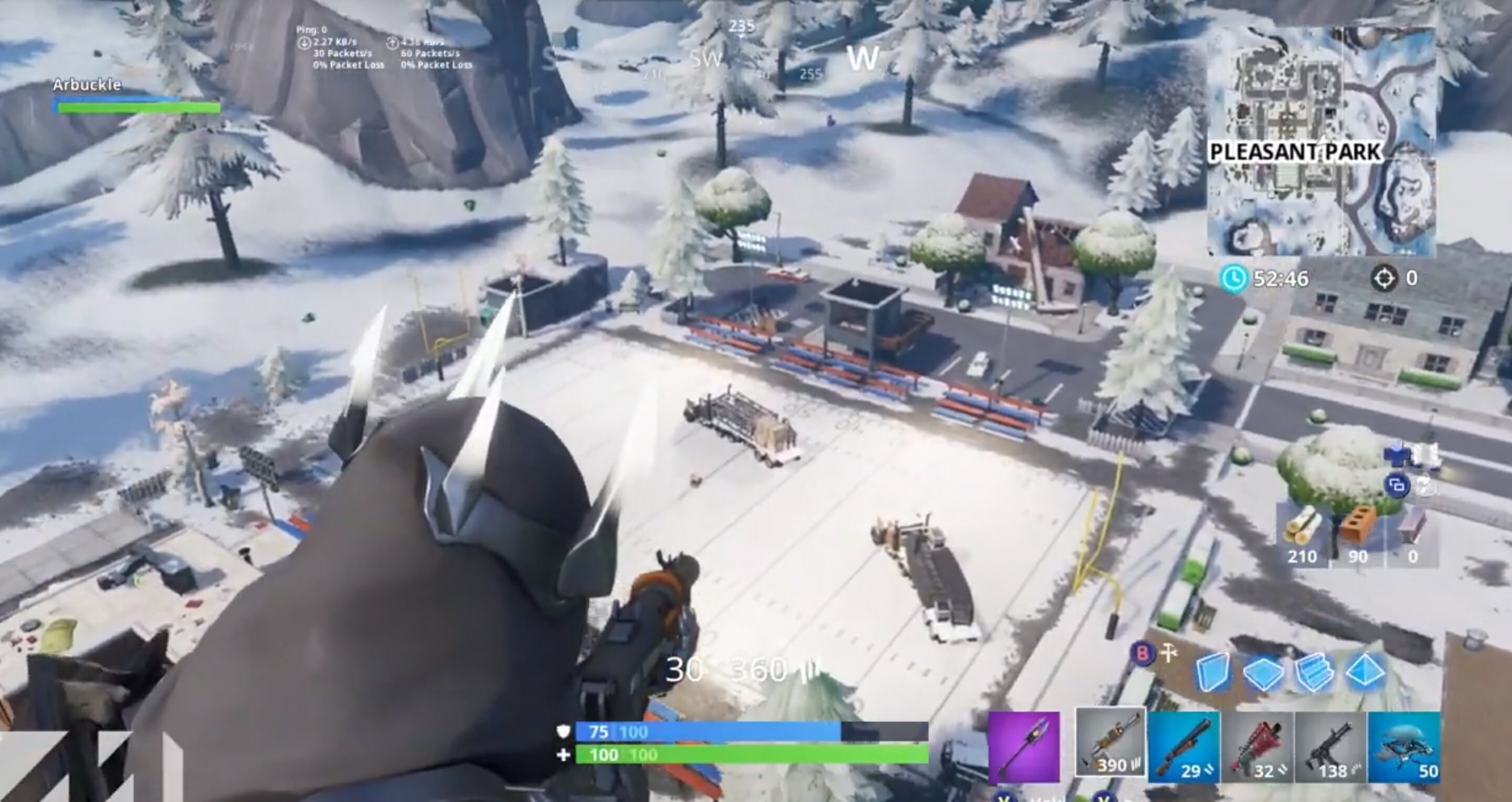 Like any other Fortnite event, the concert will take place inside the game world. Marshmello has listed Pleasant Park as an upcoming concert location on his tour page. If you go to Pleasant Park (currently sporting its snowy look for the winter season), you'll see some trucks and a stage mid-construction, suggesting the event will, in fact, take place there.
Data miners managed to find the rest of the information, although it's subject to change. The Fortnite Marshmello concert will take place on Saturday, Feb. 2 at 2pm ET. Epic Games will be creating a new "Limited Time Mode" (limited time events usually promote something or add a unique feature for a short period of time, much like the Thanos event last year), and that event will be called "Party at Pleasant Park."
Marshmello Fortnite event
When: 2pm ET on Saturday, Feb. 2
Where: Pleasant park
Simply boot up the game at the appropriate time and you should be able to find the event at Pleasant Park. There's currently no clear indication of how long the event will go on for. It could be a one-and-done event, like the blink-and-you-missed-it rocket launch that opened a rift in time, so make sure you're on time.
Marshmello Fortnite skins and items
It's Fortnite, so of course, there's some skins and items to buy or win as part of the Marshmello concert festivities.
Collectibles include the "Marsh Walk" dance, the "Glowsticks" emote, a Marshmello spray and pickaxe, and some others. Peep the video above for a full rundown.