People cope with death in different ways. For some, the best thing to do is to sit down and make a game.
After the passing of his father, Thomas Finch did just that, or at least he's trying to do it right now.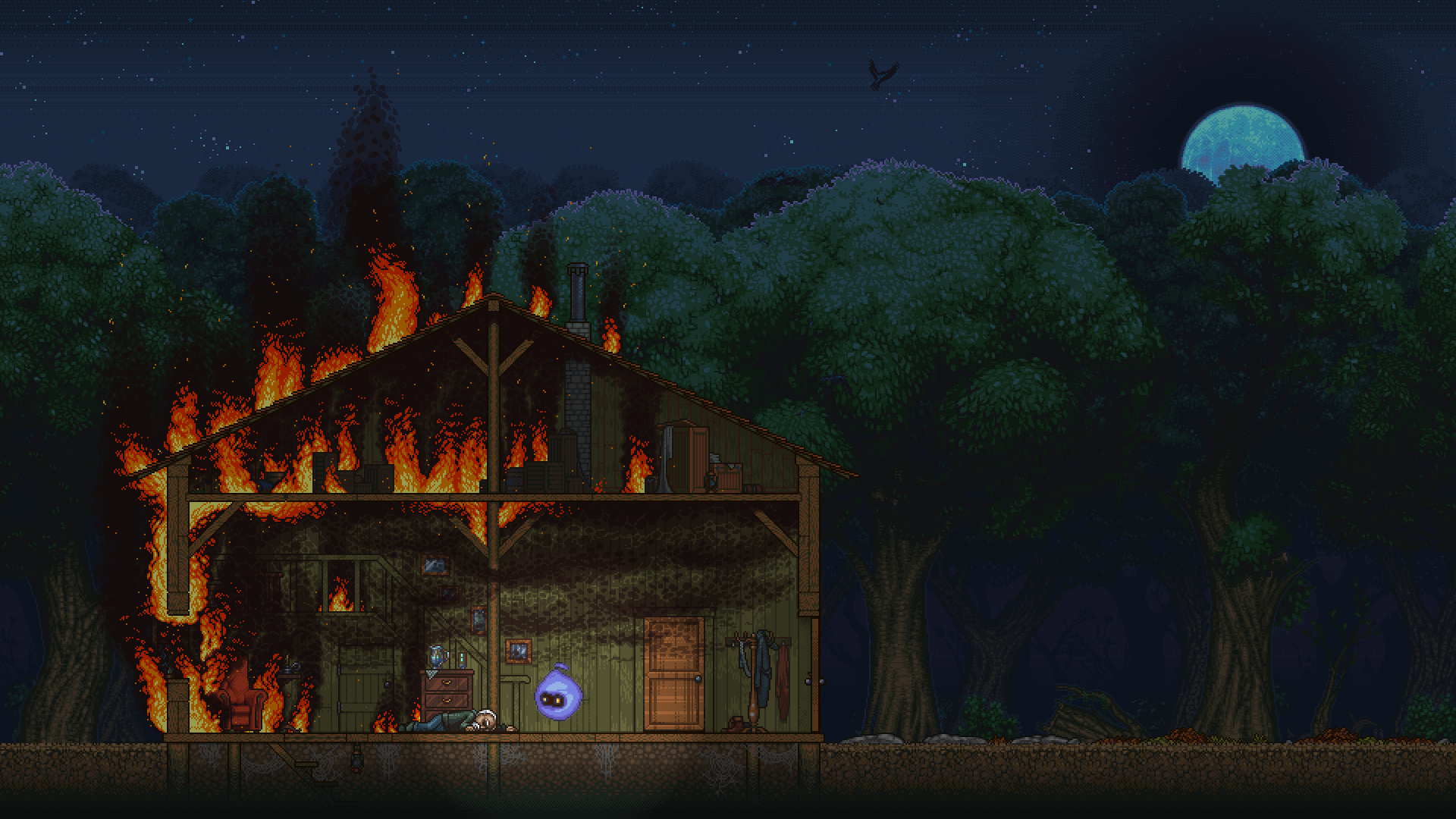 Finch has launched a Kickstarter to fund his game, which is called Ethereal. It's about a person who suddenly dies, and, as a spirit, must relive seven of his most traumatic experiences. By reliving these experiences, the spirit will be able to let go of the past and move on.
It's a rather somber concept that's wrought with creativity and sadness. It's still a game, though, meaning that each memory comes with its own set of challenges. As other spirits wander around, confused or sad, you must navigate yourself around Hellhounds, enemies that will try to drag you down to, well, you know where.
At its core, Ethereal is aiming to be a puzzle platformer. It's not nihilistically abstract; there's a very clear endgame. You must simply get to the end of each area by solving a set of puzzles. It's probably a good thing that the game is this straightforward—most games that end up being too highbrow fail at really getting their message across. What is most interesting about Ethereal is that it will have multiple endings, each of which depends on how much of the game you end up completing.
Ethereal has no set release date yet, but it will launch first on Windows, Mac, and Linux. If possible, the developer would also like to launch on PS4, Vita, Wii U, and Xbox One.
H/T Develop-Online | Images via DespawnGames