Logan revealed that X-Men comics actually exist within the X-Men movie universe, although Wolverine (unsurprisingly) hates them. When one of those comics appears in the movie, it's a vintage issue with a cheerful tone, contrasting with Logan's harsh view of his life as a mutant.
You can catch a glimpse of the '80s-inspired comic in one of Logan's trailers, featuring a cover with Wolverine and the dinosaur/human villain Sauron. Artist Dan Panosian shared some of the interior pages on Twitter, including classic X-Men characters like Kitty Pryde and Rogue during a happier time in Wolverine's life.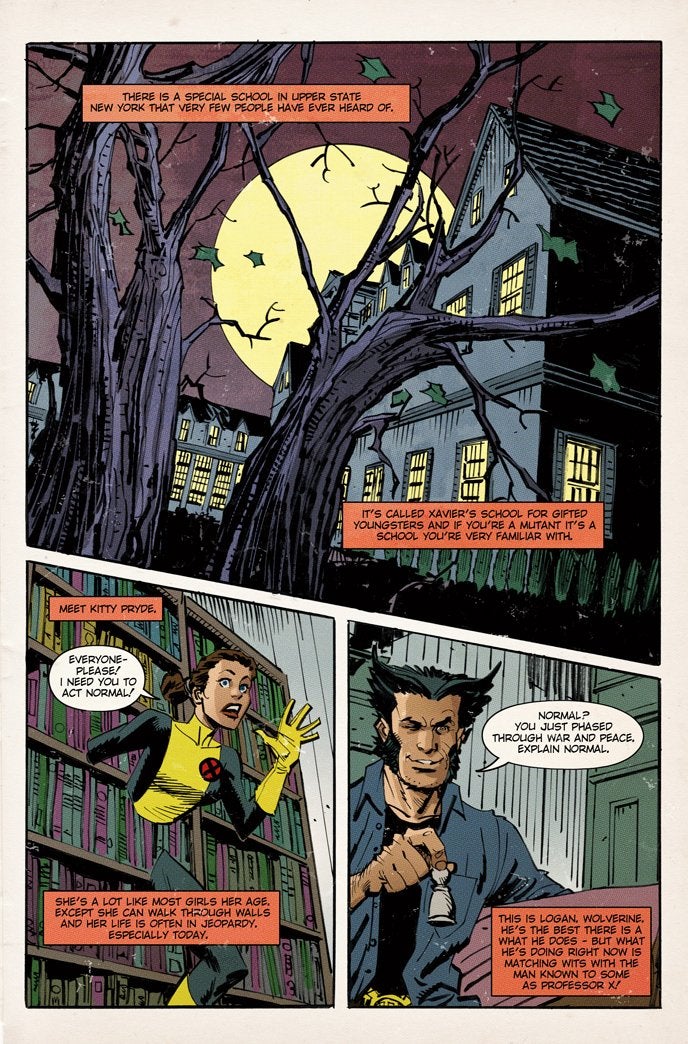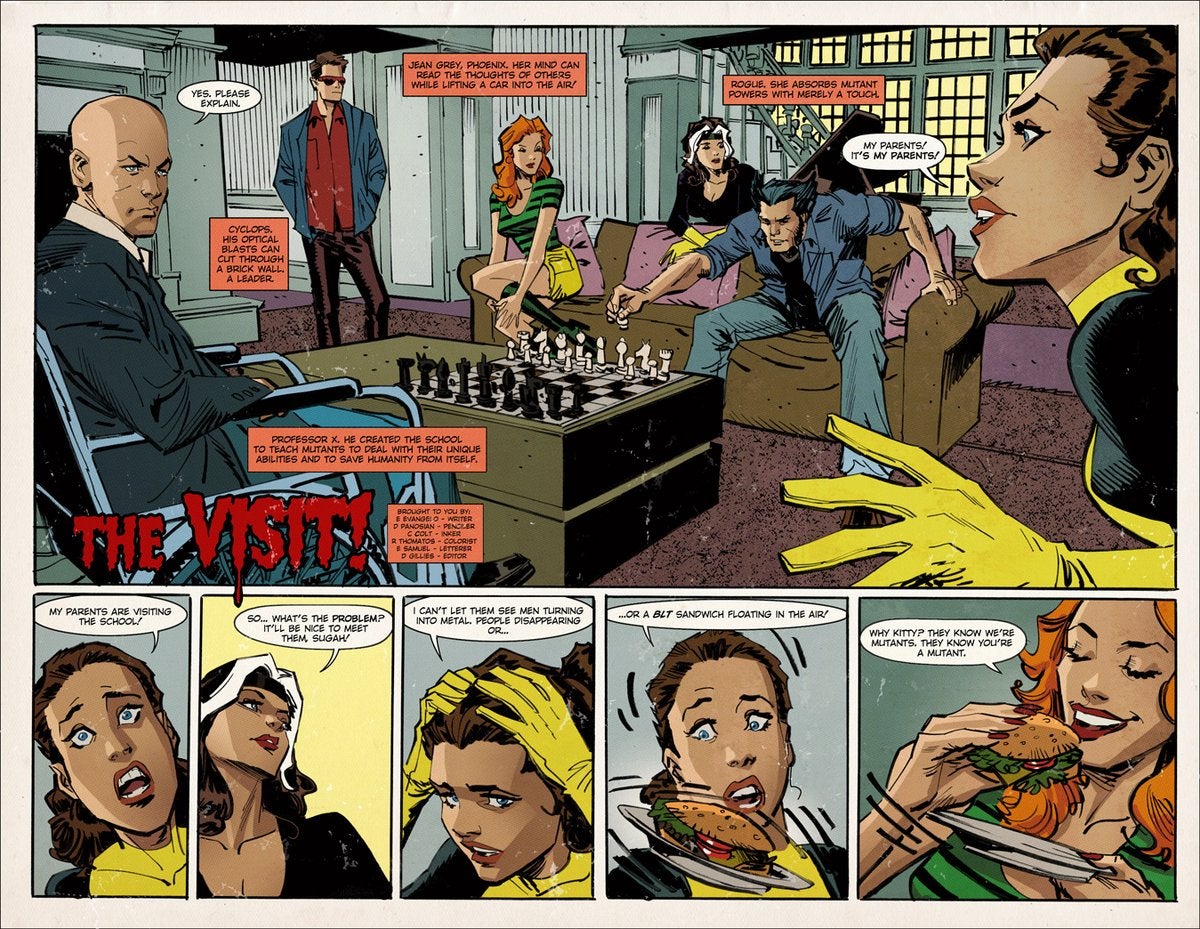 This comic is an unexpectedly whimsical detail in an otherwise grim and violent movie, but it's very effective in context. It represents the hope and optimism of Wolverine's earlier life and forces us to think about why the other X-Men don't appear in the movie: They're probably either dead or in hiding.