Liz and the Blue Bird soars from the get-go as it weaves together a fantastical fairy tale and a more intimate, relatable high school story. As two sides of the same coin, both stories circle one another until they fuse into a poignant harmony of sight and sound.

If your experience with anime films is mainly limited to Studio Ghibli or critically acclaimed hits like Your Name, you should know that even smaller-scope stories bring a larger-than-life presence to the big screen. Liz and the Blue Bird is a quiet film that can get uncomfortably close at times, but that's never a bad thing. Director Naoko Yamada (A Silent Voice) often features extreme close-ups to show the internal strife eating away at the film's two central characters, one of whom uses few words to express it.
Liz and the Blue Bird is based on Sound! Euphonium, a Japanese novel series that centers around a high school music club and features several of the same characters. But you needn't have read the series or watched the anime to understand the intricate relationships or drama that ensues. The film follows Mizore Yoroisuka, a shy oboe player, and Nozomi Kasaki, an outgoing flutist. Younger admirers often surround Nozomi, and Mizore looks lost without her. On paper, their friendship might not make much sense, nor is it the healthiest relationship, but for much of high school, they've made it work. Both musicians are tasked with performing a duet on the piece "Liz and the Blue Bird," inspired by a German fairy tale of the same name, for an upcoming concert band competition.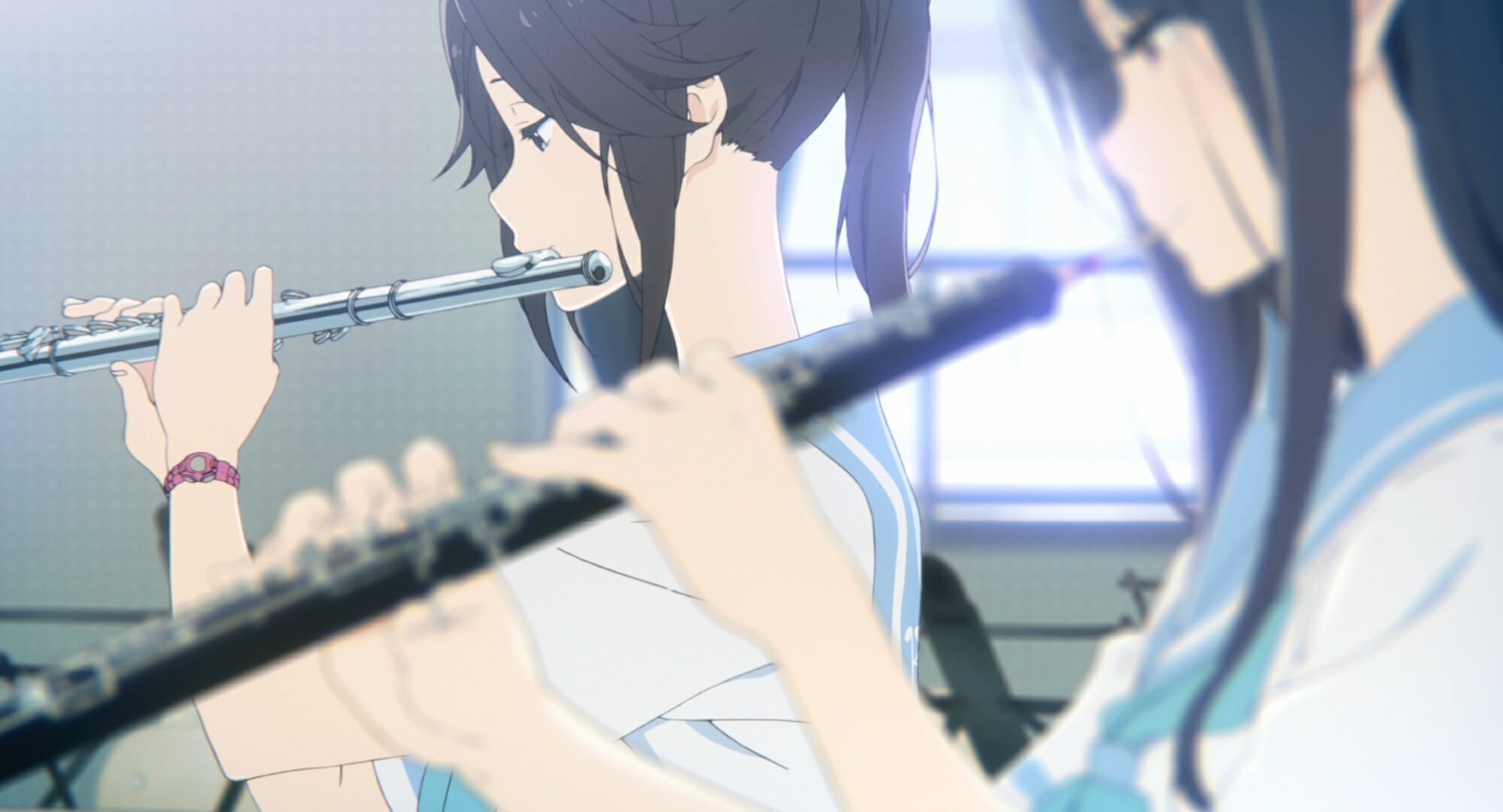 The story of Liz and the Blue Bird—the latter who turns into a curious young girl to keep Liz company—is visually stunning. It looks like a watercolor painting lifted straight off the page—especially in comparison to the monochromatic Kita Uji High School—encapsulating an easier life and simpler routine. Mizore, who hadn't heard of the story before the solo, is enthralled.
Mizore and Nozomi's moment of crisis will feel all too familiar for close friends: When high school ends, they will inevitably go their separate ways to university. Every relationship changes, even if two friends end up on the same path. But for Mizore and Nozomi, going to college will monumentally shift the very foundation off their relationship. Mizore initially feels uncomfortable when a younger classmate tries to include her with the other double reed players. But as she becomes more comfortable in her own skin, Nozomi becomes less so; her sociable personality makes her fears less obvious to outsiders.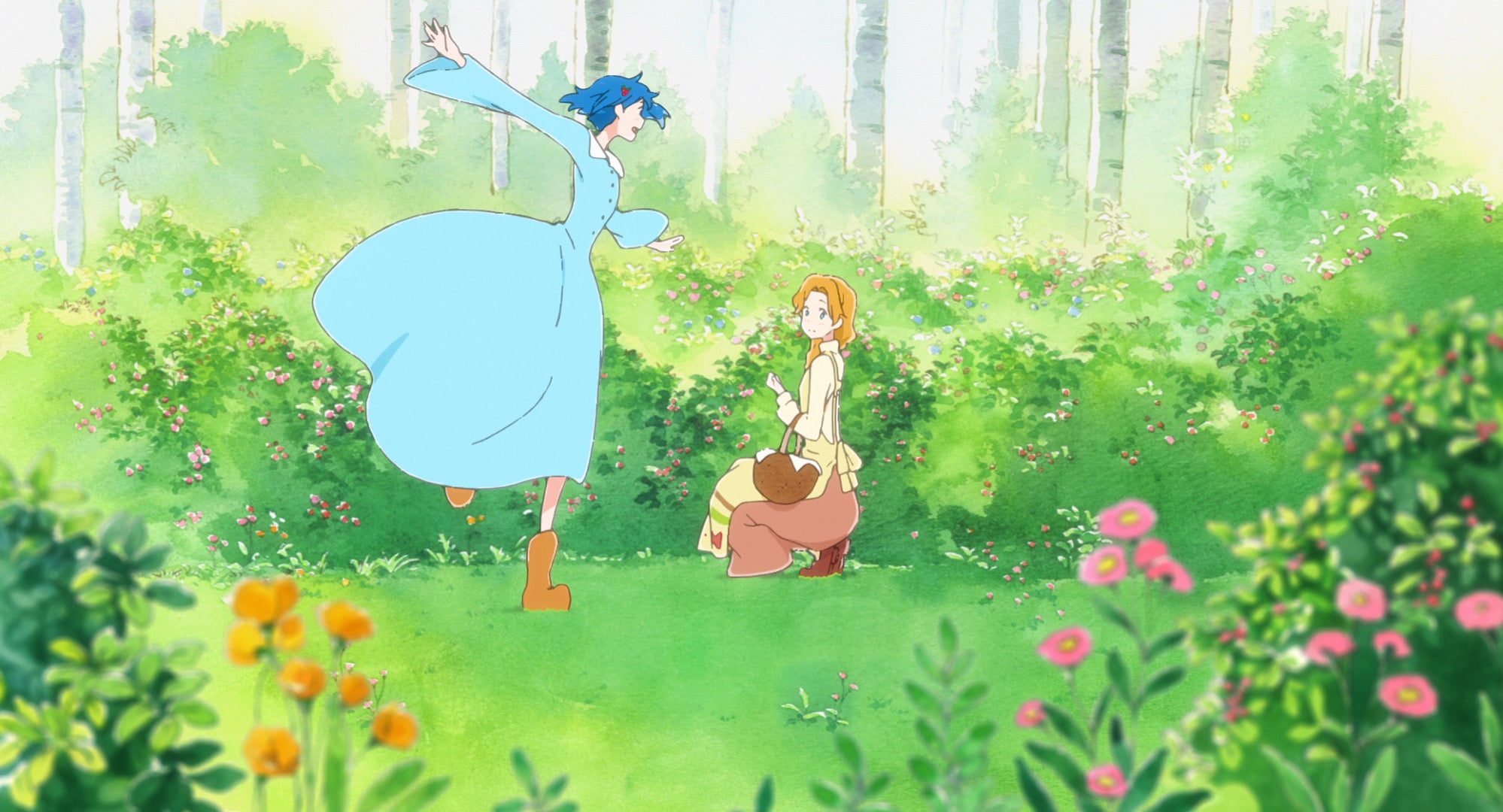 "Liz and the Blue Bird" clearly mirrors Mizore and Nozomi's own struggles; at one point, Nozomi outright compares them to the titular characters. The film's central conflict won't change the world, wreak havoc on a town, or even affect most of the characters in the film. But for Mizore and Nozomi, it feels earth-shattering. Just because many viewers will recognize this conflict from their own lives doesn't make it any less strenuous for the two protagonists.
Both friends allow the other person to influence them, even though they don't know what they want to do with their lives. In this way, their efforts to stay together drive an unspoken wedge between them. Their soft expressions don't always betray how they're feeling (unless the camera focuses on their faces), but their body language often says more than enough.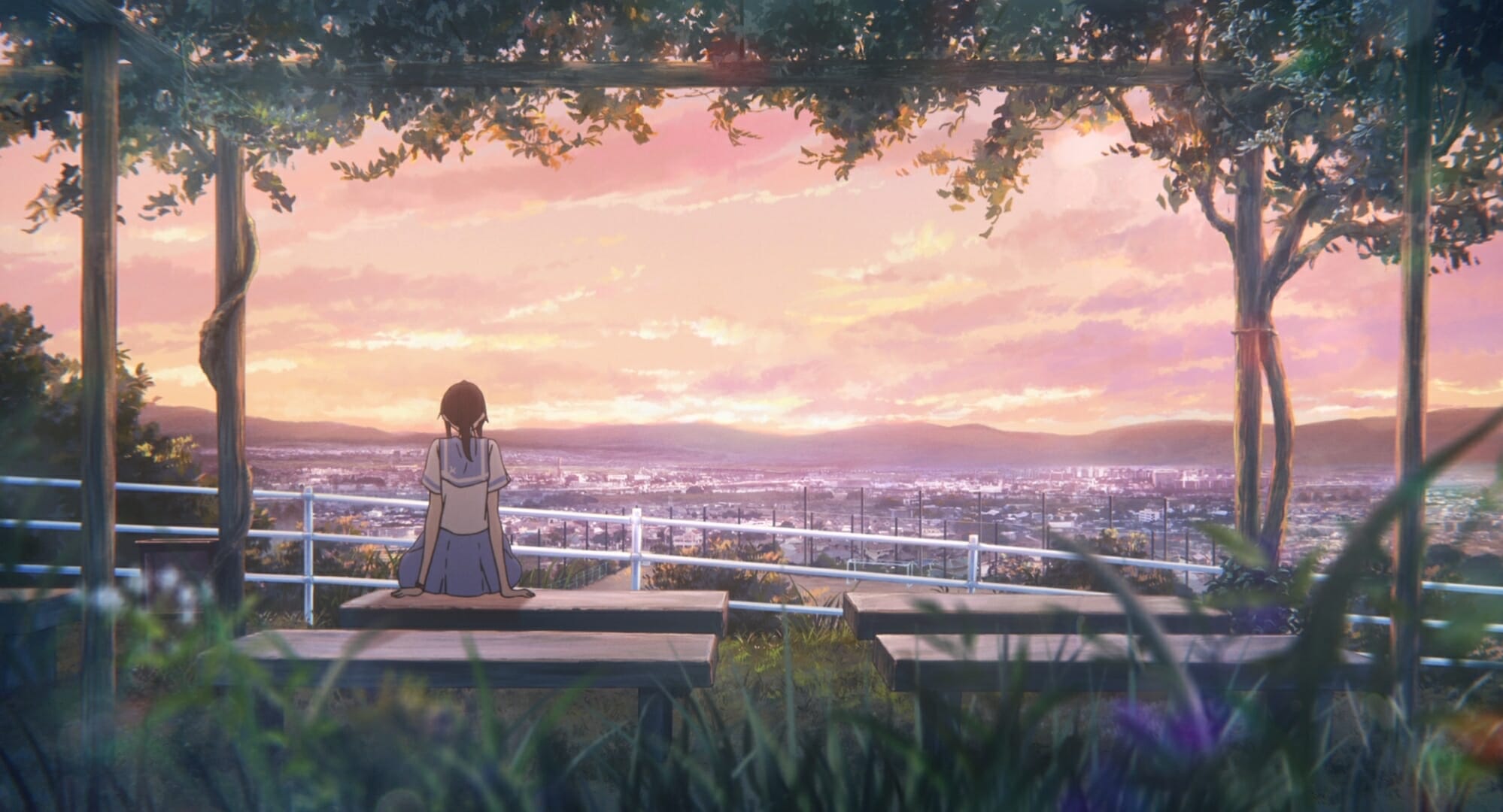 Naturally, not only is their relationship out of sync, but so is their ability to play a cohesive and powerful duet. Ultimately, though, the competition matters little compared to the personal victory it offers. Composer Kensuke Ushio's score also plays a fundamental role in the plot, as Mizore and Nozomi's performances push and pull at each other. Both stories come to a head in a triumphant moment, even if the ending isn't as happy as Mizore and Nozomi would have liked. It's realistic but no less moving to watch than a story rooted in fantasy.  
While watching Liz and the Blue Bird, I often found myself reflecting on a friendship I've had for most of my life, one that changed in ways we couldn't imagine (but never faded) as we forged our own futures after high school. Back then, a future without her looked terrifying. But as Liz and the Blue Bird discovered—as do Mizore and Nozomi—if you don't let someone fly on their own, you're holding them back.
Liz and the Blue Bird is opening in select theaters Nov. 9. You can find a full list of participating theaters here.