Lindsay Lohan just figuratively threw a book at Rockstar Games, adding 57 pages to her legal complaint against the developer of the Grand Theft Auto series. 
Lohan claims that publisher Take-Two Interactive and Rockstar Games used her likeness on T-shirts, coffee mugs, billboards, and advertisements on the sides of buses, among other things. In December 2014, TMZ reported that Lohan was preparing a lawsuit against Rockstar for using her likeness both in box art for the game, and within the game itself. 
The box art image shows a bikini-clad blond, holding an iFruit phone and making the peace sign, references to the game's social satire and title, respectively. According to Lohan, that image was based off her likeness. According to Rockstar Games, it's actually based off a photo session with model Shelby Welinder, as the Daily Dot reported in September 2013.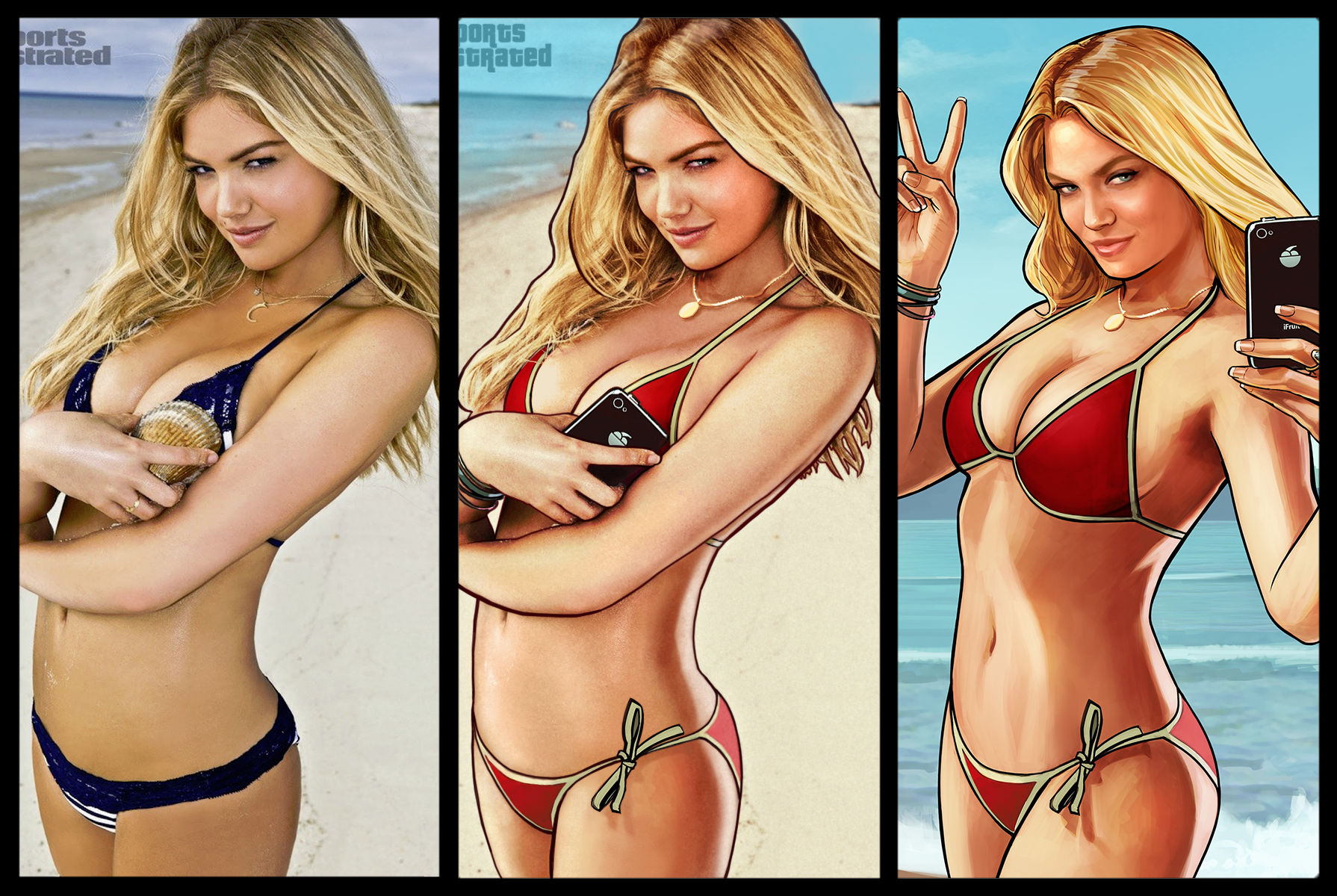 In the game itself, the player assists a paparazzi in stalking Lacey Jonas, a Vinewood (read: Hollywood) starlet, and later surreptitiously videotaping a sexual liaison of Jonas's in the backyard of a Vinewood home. Jonas is also based on Lohan, according to her legal complaint.
In July, Lohan filed her current lawsuit against Take-Two Interactive, along similar lines. That suit including specific charges as to how GTA V not only stole Lohan's likeness, but also products from Lohan's clothing line. Time published an op-ed that argues Lohan might actually have a case, here.
This is another in a string of lawsuits Lohan has filed over publicity rights, including a suit against E*Trade over a television commercial, which was settled for an undisclosed amount, and a suit against rapper Pitbull which was not only dismissed but also resulted in Lohan's lawyer being accused of plagiarizing her legal brief from newspapers, law firms, and education websites.
This is also far from the first time anyone has come at Grand Theft Auto for the way its satirical bent naturally includes references, either direct or oblique, to the real world. New York City politicians were angry at GTA IV for the way Liberty City resembled NYC. Mob wife Karen Gravano sued Rockstar for ripping off part of her life story in GTA V. 
And Michael Washington, a model and backup singer for hip-hop group Cypress Hill, sued Rockstar over the alleged use of his life story as the model for the main character of Grand Theft Auto: San Andreas.
H/T Polygon | Screengrab via Rockstar Games