There's no denying The Legend of Zelda: Breath of the Wild's size. Already hailed as one of the year's best games, and quite possibly the finest chapter of this iconic series, players were hardly starved for things to do out in the expansive Hyrule wilderness. Clearing the many shrines and hidden puzzles around the map could easily take over 100 hours. The first of two planned DLC add-ons arrives at a great time, when most adventurers have hit nearly all the self-prescribed accomplishments, introducing a perfectly paced reminder of this title's greatness.
You can't pick and choose the pieces of Breath of the Wild's DLC at random, as everything is included under a $20 price point. Seeing what is included in this first drop practically justifies the cost of entry on its own, even with a full post-game story and dungeon coming at the end of the year. However, the various costumes and overall user interface updates included in The Master Trials could have been given out earlier, and to all players.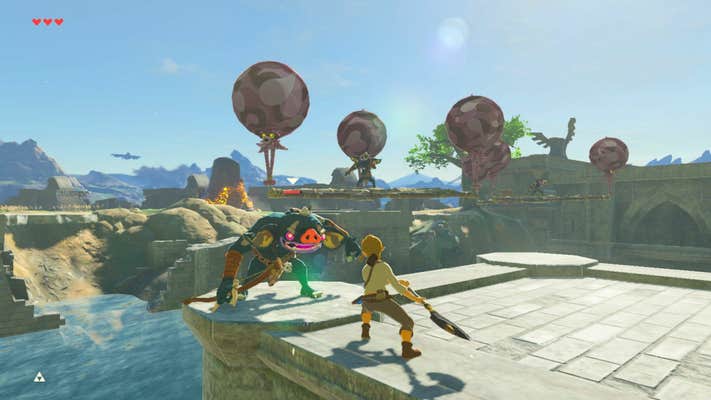 A number of classic outfits can be discovered as well, most beneficial in Master Mode or to players scrubbing through the game for the first time. On the surface, these cheerful callbacks to past Zelda worlds are nothing more than fan service, but each piece of equipment adds a bonus to movement speed, evasion, or assists in finding hidden secrets. For players who have cleared most of the game's many shrines and seen the story to the end, hunting down these bonuses offers little more than an aesthetic benefit.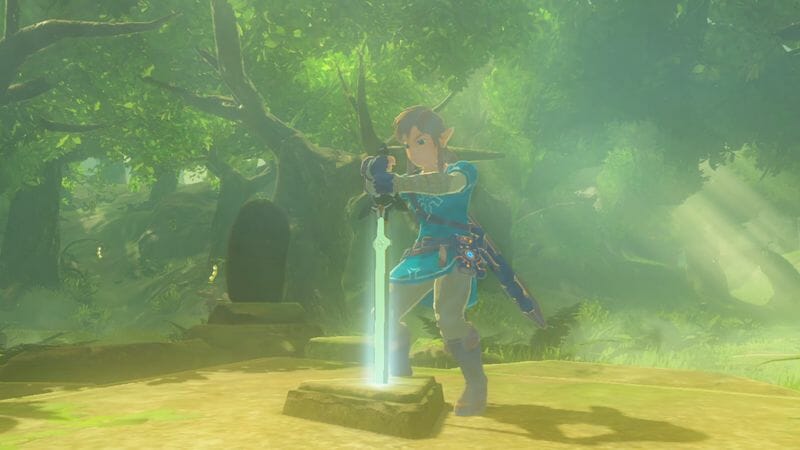 For lapsed Breath of the Wild players, an expansive DLC mission might have been overwhelming. The game's systems are complex, intertwined with environmental clues, careful inventory management, and balanced weapons. To be thrown back into a 100+ hour playthrough for a brand new adventure after some time away would cast an awkward light on the parts of the game that require a brief time to get acclimated with.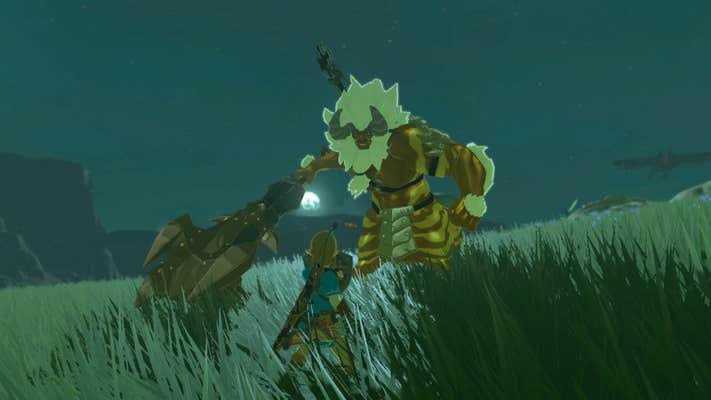 Starting simple, the tasks vary from stealthily taking out a group of Bokoblins to navigating a minefield of wary Guardians, and even taking combat to the skies. The string of battles should last somewhere between four and five hours total, offering only a few opportunities for respite between tense encounters. Particularly in the early moments, players need to think critically about their weakened weapons, arrows, and healing items, as scarcity poses a precarious problem.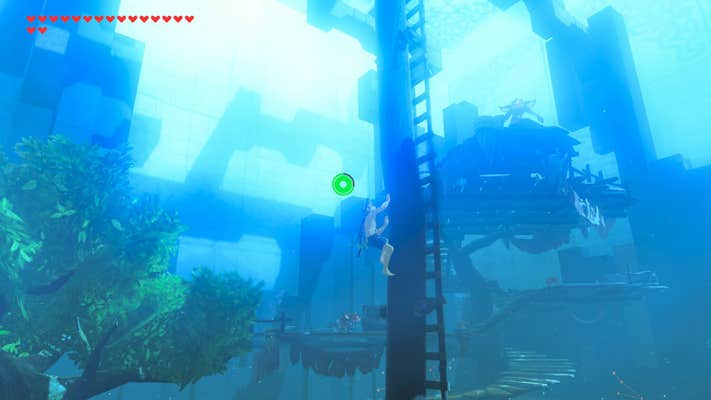 Much like Eventide Island, one of the main game's most inventive and rewarding quests, the Trial of the Sword succeeds as a microcosm of what made this Legend of Zelda game such a unique experience. Although the challenge rooms were each designed purposefully, they manage to function with little to no restriction on the player. The weapons, armor, and edibles to be collected aren't random, and yet they are rarely where they are because they have to be. Aside from the runes necessary to get of the starting plateau, there isn't anything players must use to move forward at any given time.
Breath of the Wild smartly put all storytelling control in the player's hands when it comes to battle and discovery. For a sizable first expansion, the decision to exist in a series of worlds disconnected from the central map to individually focus on certain mechanics and strategies allows those masterful design choices to shine. If you've been looking for a reason to revisit the game, but felt intimidated by undertaking that task, The Master Trials have arrived to ease you back into what has proven to be one of the finest games ever made.