It's not like we needed further proof that Harry Potter makes you a better human being, but J.K. Rowling has just outdone herself in the running for world's best person.
Rowling sent a special letter, written as Professor Dumbledore, to Cassidy Stay, the 15-year-old Texas shooting victim who saw her parents and four siblings murdered last month. 
Stay, who survived an ex-uncle's attack by pretending to be dead, spoke at the memorial for her six family members on July 12. She quoted a line from Harry Potter and the Prisoner of Azkaban: "Happiness can be found even in the darkest times if one only remembers to turn on the light."
Soon after the memorial, a Facebook user inspired by Stay's speech created the page, We Want JK Rowling to Meet Cassidy Stay. The creator wrote:
As a Harry Potter fan who so quickly found her world turned upside down, my wish is to find this movement gain enough momentum as to come to the attention of Ms. Rowling, thus arranging in a meeting between these amazingly strong ladies.

Will meeting JK Rowling bring Cassidy Stay's family back? Of course not. Will meeting a strong, independent woman who inspired her in her darkest hours help her in some way? That is my hope.
By August, the Facebook page had gained 4,000 likes, primarily through word of mouth spread among Harry Potter fans and blogs. She even had her own fanart: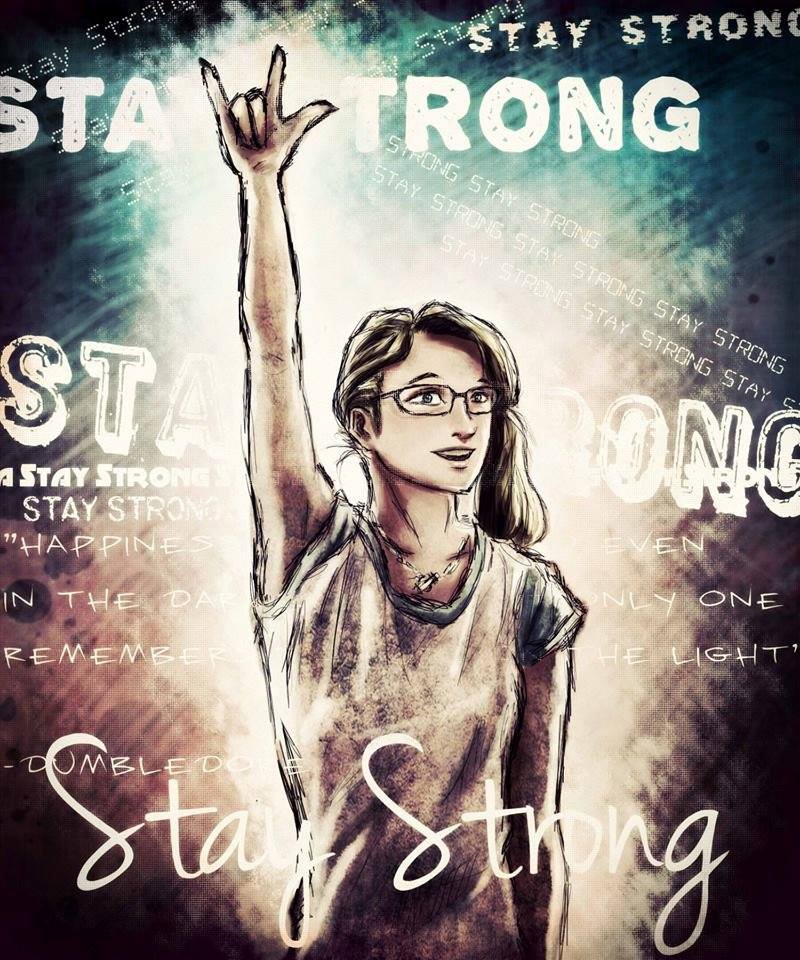 And then a Harry Potter-sized miracle arrived. On Aug. 4, a friend of Stay's reportedly confirmed to the Facebook page's creator that Rowling had sent the teen a surprise Harry Potter package. The contents:
An official Hogwarts acceptance letter, complete with a list of school supplies Stay will need to buy before her enrollment in the mythical Scottish wizarding school
Her very own wand
A signed copy of Prisoner of Azkaban
A personal letter from Dumbledore, written in purple ink (Purple is Dumbledore's favorite color.)
"I'm so excited and ecstatic that we were all able to make a difference!" wrote the creator of the page.
Though neither J.K. Rowling or Stay have personally confirmed that the exchange happened, it's easy to believe that Rowling, the woman who's given so much to charity that she lost her billionaire status, took the time out of her busy schedule to personalize a message to a fan—especially one who exhibited as much Harry Potter-like bravery as Stay.
In the attack, which took place at her home on July 9, Stay was grazed by a bullet, lost part of a finger, and suffered critical injury. Yet she still managed to outwit the shooter, call 911, identify him to authorities, and warn them that he was most likely en route to her grandparents' house to commit more violence. Police credited Stay for helping them apprehend 33-year-old Ron Lee Haskell, warding off another potential attack. Killed in the attack were Stay's parents and four siblings, with ages ranging from four to 13. Police speculated that the motivation was a domestic dispute.
Though it's been seven years since the final book in the Harry Potter series was released, Stay's use of the line in her memorial speech shows how deeply Harry Potter has impacted a generation, and how important the books continue to be in the lives of its fans—especially in a time of tragedy.
You can see an excerpt from Stay's memorial speech in this report from CBS.
Photo via Wikipedia Commons