The new Jem and the Holograms live-action movie got off to a rocky start by announcing an all-male production team and roundly ignoring the show's original creator, but it looks like they may have learned their lesson.
In a video from their (all-female) casting team, the Jem movie shared the first actors to be cast from the crowdsourced audition tapes on social media. Several extras and minor walk-on parts have been filled by fans who submitted homemade YouTube auditions to the #JemTheMovie hashtag and Tumblr blog, and YouTuber Nathan Moore was cast as bad guy Zipper thanks to his growly-voiced audition tape.
Unsurprisingly, the four central roles of Jem and her bandmates have gone to professional actors and singers, rather than fans who auditioned online. Jem, Kimber, Aja and Shana were announced in a Tumblr post, complete with photos of the actresses with the characters' iconic multi-colored hair.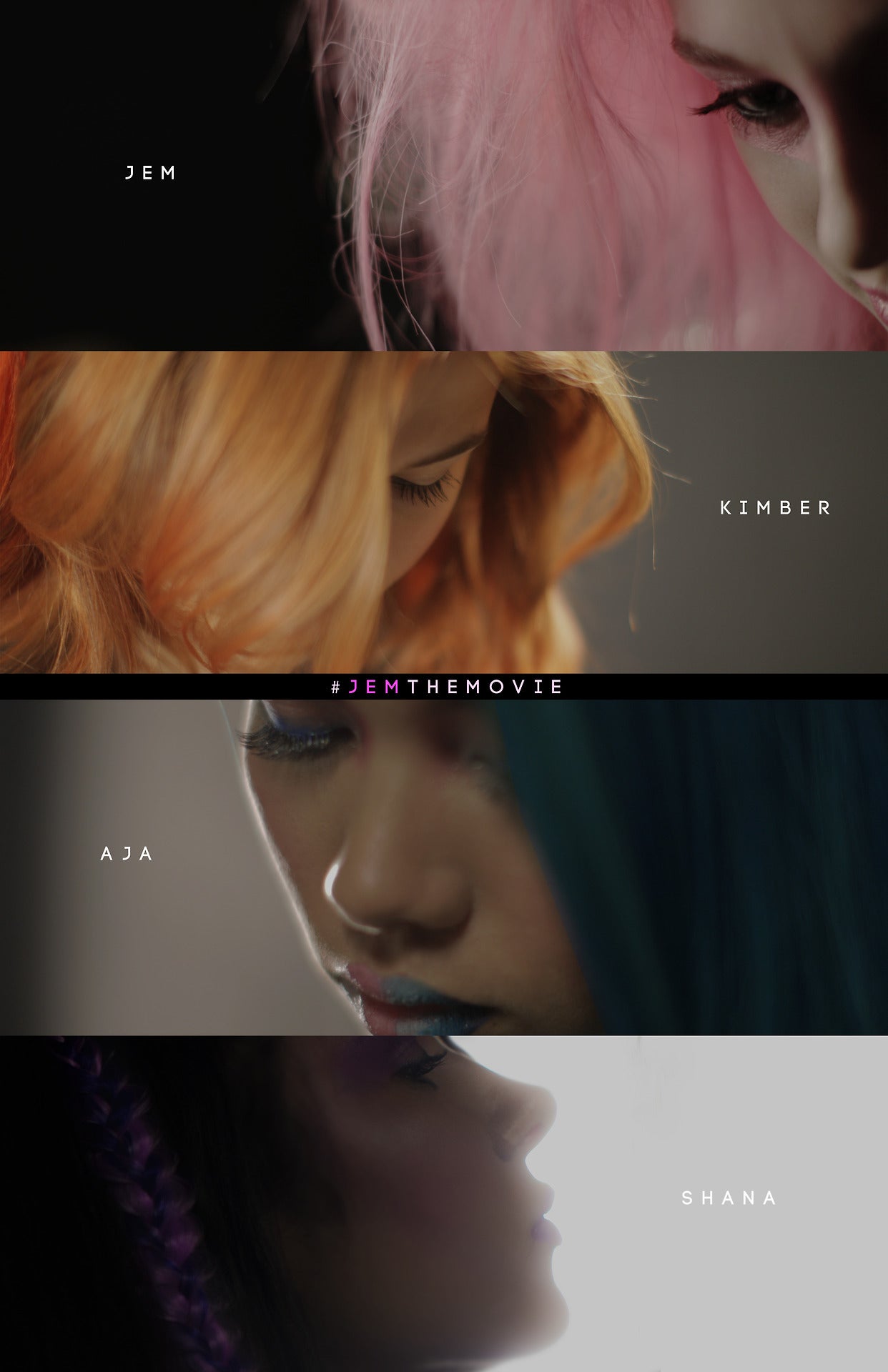 Photo via JemTheMovie/Tumblr
Jem will be played by Sharknado actress Aubrey Peebles, Kimber and Aja by Disney Channel alums Stefanie Scott and Hayley Kiyoko, and Shana by newcomer Aurora Perrineau.
At first we were a little doubtful about this movie, but it seems like the production team have made the wise decision to step back and let the cast and fans do the talking. There's still no word on whether Jem creator Christy Marx is going to have any input on the reboot, but the fact that several fans have actually been cast in the movie seems to be winning people over.
Photo via JemTheMovie/Tumblr