The first teaser trailer for Spider-Man: Far From Home dropped online Tuesday morning, offering a fine blend of Peter Parker and his classmates' antics in Europe and Spider-Man teaming up with Nick Fury. But it also gives us our first look at a completely new side of a famous comic book character—in more ways than one.
If you don't follow set reports or keep tabs on convention appearances, it might've been a surprise that Jake Gyllenhaal would be in Far From Home. With limited screen time, Gyllenhaal makes his mark at the end of the trailer, which reveals the costume he'll wear as Mysterio, a long-time Marvel villain. But here, he appears to be an ally as he engages in a fight with Hydro-Man in Venice both with and without his fishbowl helmet.
There are plenty of questions this scene raises. Can Peter trust him? Does he have anything to do with the Elementals (a Marvel villain group who can harness the elements) or Hydro-Man (who isn't an Elemental) showing up? Is he pulling some of the strings through illusion or effects?
And when did Mysterio get hot?
Lord forgive me for i am about to sin pic.twitter.com/O2wVzjsLsF

— ari (@ironsrescue) January 15, 2019
Mysterio can ruin my life if he wants to. pic.twitter.com/UyQGrxLr1M

— Aravis. (@hijosdegondor) January 15, 2019
Confirmed: Mysterio is Daddy. pic.twitter.com/rU0iBXEXD7

— Scott Wampler™ (@ScottWamplerBMD) January 15, 2019
This is officially a Mysterio stan account now #SpiderManFarFromeHome pic.twitter.com/J0FLwcaOee

— Hanna Ines Flint (@HannaFlint) January 15, 2019
MYSTERIO FUCKERS, MAKE SOME NOISE!!! pic.twitter.com/doRAJPNknj

— kaz. (@joaquinsjoker) January 15, 2019
Our first glimpse of Mysterio shows the villain-turned-possible-ally without his trademark fishbowl helmet but otherwise in full Mysterio garb complete with a full-body costume and a flowing red cape. He's also got a Donnie Darko-esque mop on his head plus a beard—facial hair that many Marvel fans are definitely on board with when it comes to their MCU characters. Add in a brief glimpse of Gyllenhaal's charm and you've got a winning combination.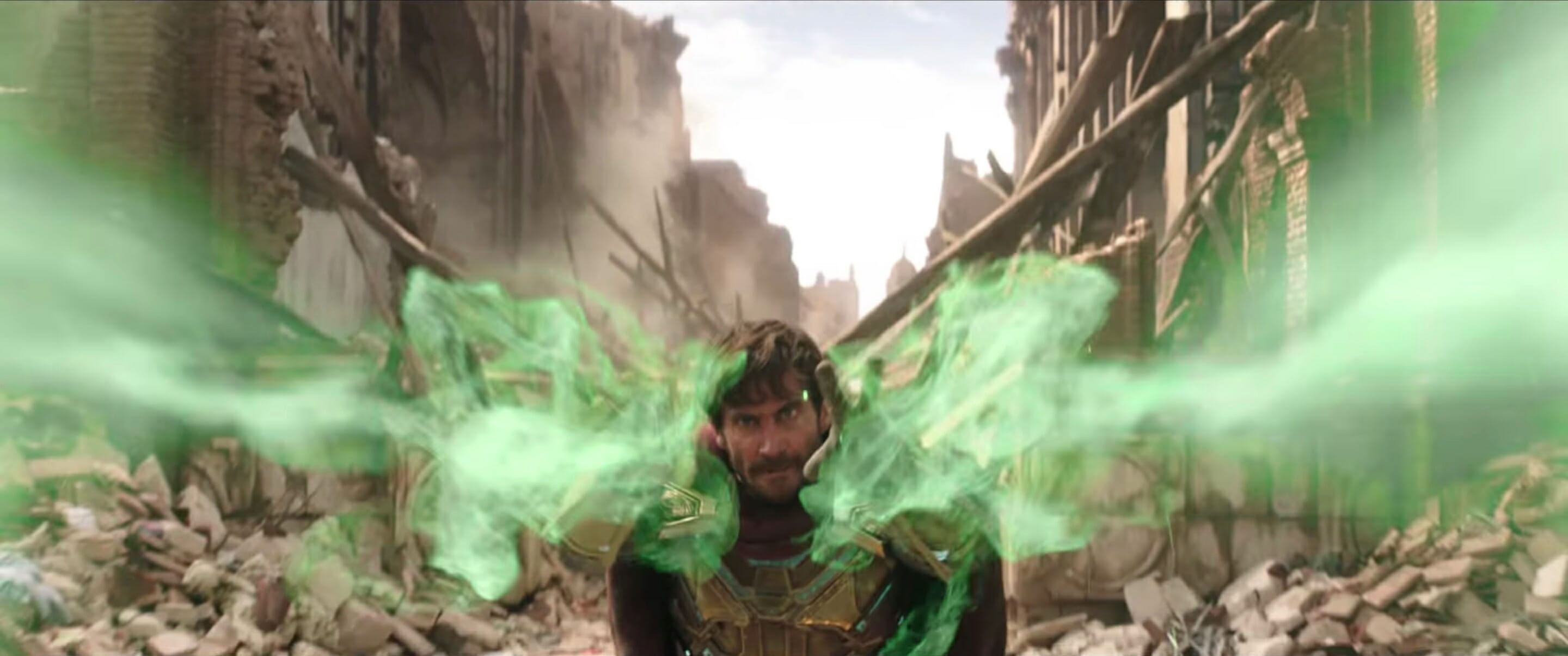 Plus, once Mysterio takes flight, he manages to make the entire thing (especially the helmet) look cool. It's cool enough to impress Spider-Man fanboy Flash Thompson.
Sure, Mysterio might be behind every bit of destruction we've seen in the trailer. He could betray Nick Fury and Peter Parker or manipulate them to his own ends. (As helpful as he seems here, he can pull off some nasty stuff, including the incident that broke Wolverine in the original Old Man Logan run.)
But right now, we can all appreciate one thing.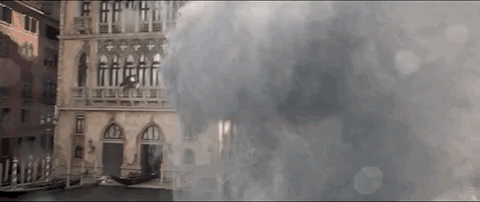 Marvel made Mysterio—a comic book villain with a cape and a massive fishbowl helmet on his head—look cool. The aesthetic is just an added bonus.