Kids who need a prosthetic hand might soon be able to channel their inner Tony Stark thanks to the power of 3D printing.
Pat Starace, an animator, technical artist, and mechanical designer, designed a child-sized prosthetic hand to look like the gear worn by Marvel hero Iron Man to show that it is possible "to put the fun in functional," according to the demo video.
"How can we help a child that faces everyday challenges with a disability? My answer is to give them the most awesome prosthetic hand, and raise their self esteem to superhero levels," Starace wrote on his website. "The vision was to create a hand, so that a child can have something that solves a mechanical challenge, is affordable, and mostly looks awesome!"
The hand does indeed look awesome. Not only does the style and coloring make it look like one of Iron Man's hands, but it comes complete with "laser beam" lights and bright LEDs that look like the hero's thrusters on the palm. The hand appears to offer a complete range of movement and even comes equipped with additional tech like voice control and low-power Bluetooth. It took Starace a little over a month to complete the prosthetic start to finish.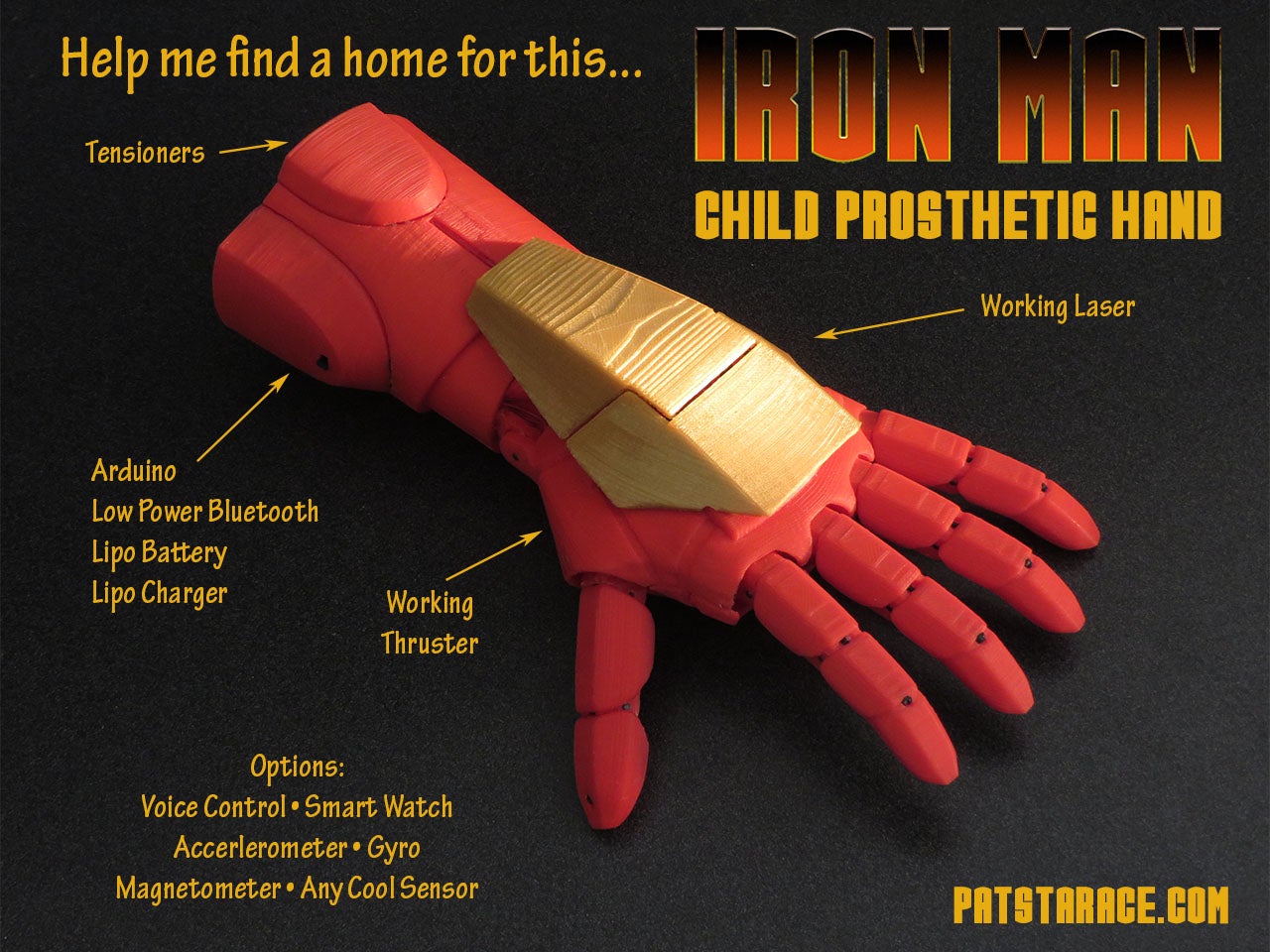 According to CNET, once Starace gets the hand out of the prototype stage he plans to release the files for anyone to use. Until then though, Starace is looking to give the prototype away to a child who can put it to good use. He invites any kid or parent of a child that needs it to contact him. If you're interested, you can reach out to Starace here.
H/T The Washington Post | Screenshot via Pat Starace/YouTube