Dakota "Angry_Guy" Kunz is perched at the edge of a round table on the top floor of one of the many gaudy skyscrapers bleeding neon into the Tokyo horizon. Tomorrow, he wars with the rest of his High Woltage Caballers in the ruins, plains, and mountains of World of Tanks. For now, though, he's enjoying a bevy of non-alcoholic beverages, smiling softly at his teammates. He's 18 years old and still in high school, leaving him at the low end of a team roster that includes people up to their early 30s. In a few months he'll be in college—maybe the Air Force—and plans on hanging up his boots. "I can balance it right now between high school and work, but in college it would be a lot harder," Kunz explains.
But for now, he's one of the best Tanks players in the world. There's no ageism on the battlefield.
Since Kunz has maybe one more season in him, it's hard not to think about these final trips out of the country like a farewell tour. Esports is notoriously hard on its youth. The constant hours practicing, working, and collaborating causes a ton of players to hit retirement by their early 20s. Maybe Kunz is being pragmatic by setting himself a strict timetable. He tells me he's going to look back on his pro World of Tanks days fondly, but he also seems comfortable with the fact that this will go down as only a small part of his life.
Everywhere Kunz goes, he's flanked by an older man dressed in jeans and polo shirts who does his best to stay out of frame. That's Tim Kunz, Dakota's father. He's flown all the way across the Pacific Ocean to watch his son demonstrate his amazing abilities in a TV studio nestled deep in the bowels of Akihabara. Tim tells me about all the times his son chomped at the bit to get home from family outings so he could return to his computer and delve deep into his craft. Tim had no idea it would culminate in this.
"It was an eye-opener for me," he confesses. "As a parent you always think, 'Oh, these kids are just playing games, wasting their time.' Then, all of a sudden [Dakota] comes up to me and says, 'We're going to Los Angeles.' And I say, 'What do you mean we're going to Los Angeles?' He says, 'They're going to pay me to play in Los Angeles.' So I go with him, and I see him meet the people and interact with his team members. That's when I realized there's more to this."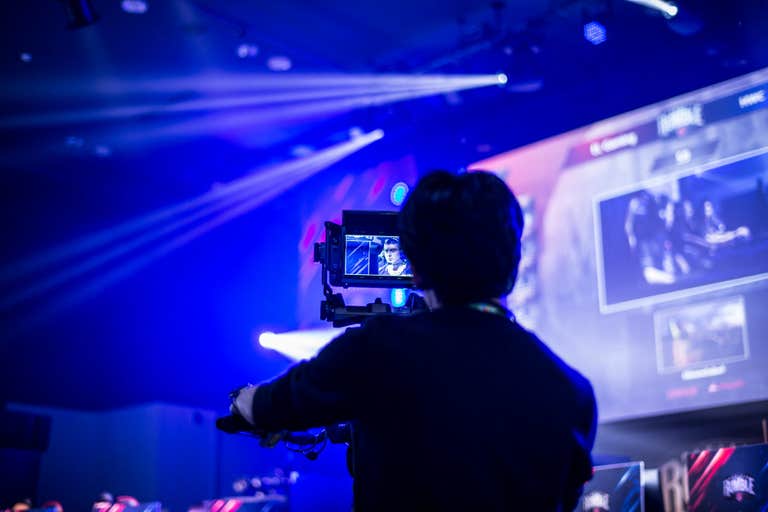 When I see Tim at the competition the next day, he's wearing his illustrious "Angry_Dad" High Woltage Caballers jersey. "I can do you one better," he says. He whips out his phone, scrolls through the photo gallery, and produces a photo of the family dog, which is wearing its very own "Angry_Dog" pullover. Tim might not have understood the repercussions of his son's talent until they went to a Tanks tournament in L.A., but now he's getting the whole family involved.
"Grandma is 83 years old. She can't get her email, but she now knows how to get on Twitch and stream video of her grandson playing," says Tim. "When Dakota's tank exploded, she thought he had died in real life. We had to explain to her that he was fine."
"Yeah, Grandma watches it," Dakota laughs, "but she doesn't understand it at all."
When I was growing up, I played World of Warcraft. I'd try desperately to explain to my parents that I was on a raid, and there were people counting on me. They didn't get it like Tim does. I feel almost relieved watching Dakota interact with his dad. They're on a wonderful adventure together. A quick conversation with Tim, and you'll immediately learn just how proudhe is to watch his son take his first steps out of the house into the real world.
Once upon a time, Tim didn't understand what his son was doing, or why he spent so much time alone in front of a computer every day after school. But now, the mystery is gone, and Tim has a front-row seat to the life and obligations of "Angry_Guy." He'll watch him rumble down broken streets, capture flags, and make heroic last stands. He'll watch him in the ecstasy of victory, the devastation of defeat, the frustrations, the anxieties, the anger, and the exhilaration. But he'll always be watching him. Not from afar, or with contempt or confusion. Tim watches Dakota from the front row with his team colors on.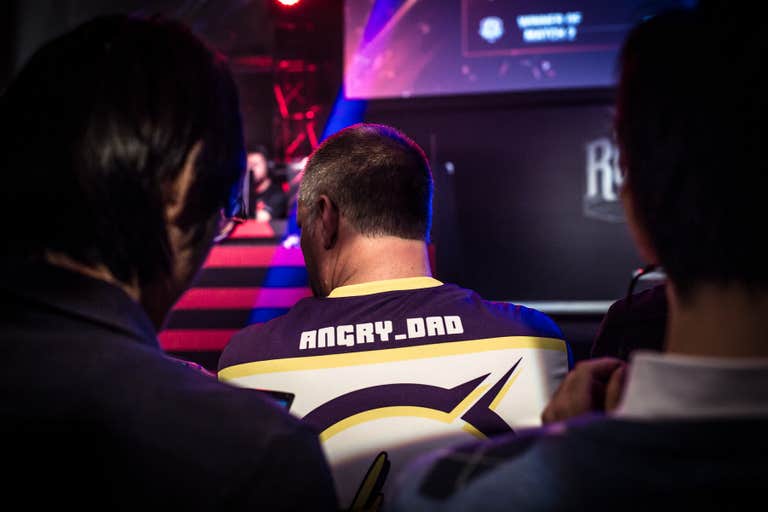 I ask Tim what it was like when he first realized that his son was one of the best in the country at World of Tanks. Good enough to travel, good enough to be relied on, good enough to go against a whole network of international talent. He starts to get emotional.
"You know, I was very surprised," Tim admits. "We heard it from the commentators. The thing that probably woke me up the most was when one of them said, 'These are pro gamers.' You sit back and think, 'How can that be? How can my kid be a pro gamer? He's still just a little kid.' That was really cool."
Tim and Dakota aren't done yet. In a month, they'll be packing their bags for another trip across the Pacific. This time, they're heading to China. Just a few more beautiful experiences for a son and his father—a son and his biggest fan. Thirty years from now, long after Dakota has retired, they can reminisce about this delightfully strange year of jetting around the world.
"I wouldn't have gone to Japan!" Tim says. "I tell everyone, and they're like, 'You're going where?' I can't even imagine if I was that young, I don't think I would've gone. I wouldn't have had the guts to go."
Dakota did. Now they're here. And just for a little while, this is their life.
Photography and video by James P. Gannon
Learn more about World of Tanks at www.worldoftanks.com and more about the Wargaming.net League at www.wglna.com.