When the first trailer for The Book of Life debuted this spring, the sheer beauty of its animation style, using imagery inspired by Mexican folklore and the tradition of Día de los Muertos, took our breath away. Now, the colorful nature of this Jorge R. Gutierrez-directed, Guillermo del Toro- produced movie is jumping from the screen to store with a new limited-edition fashion line created by Hot Topic, in partnership with 20th Century Fox Consumer Products.
According to Hot Topic's senior vice president of merchandising and marketing, Cindy Levitt, the company has been working on the collection ever since 20th Century Fox first shared imagery from the film in June 2013.
"We were instantly inspired by the striking Día de los Muertos art, and two of the main characters—Maria and La Muerte—who felt a bit like rockabilly girls," Levitt told the Daily Dot. "We loved the intricate details and bodies of the Mexican costumes—which you can see in the Maria Embroidered Off-the-Shoulder Dress. And we thought the beautiful scenery from the film would be perfect prints for pieces like the Land of the Remembered Circle Skirt and the Evening Skyline Circle Skirt. The result, we think, is a collection with rockabilly style that represents the artistry of the film."
The collection debuted this week and includes dresses, skirts, tops, and cardigans. It follows a trend in pop-culture fashion of being more subtle in its connection to the film, instead of just putting characters directly on the clothing. Hot Topic has a long history of producing pop culture-themed apparel and has been one of the companies leading this change. In April, it debuted a collection inspired by Maleficent with a similar subtle connection to the style and mood of the movie.
"For our direct-to-retail collections including Maleficent and The Book of Life, we draw our design inspiration from the films, which we then interpret to trends we see that apply to our customers," Levitt said.
Direct-to-retail means the lines weren't designed by the studios themselves and just sold by Hot Topic. Levitt explained that Hot Topic designs the direct-to-retail lines in collaboration with the studio, who just approves the design direction and final pieces.
"This strategy allows us to design collections that are exclusive to us, and that we know will resonate with our customers, while staying true to the film," she said.
Looking at the results, it certainly seems to allow for the creation of unique looks that continue to challenge what we think of as pop-culture apparel. The Book of Life collection is available for preorder on HotTopic.com right now and will arrive in stores Sept. 15. Prices range from $29.50 to $49.50. See the rest of the collection below.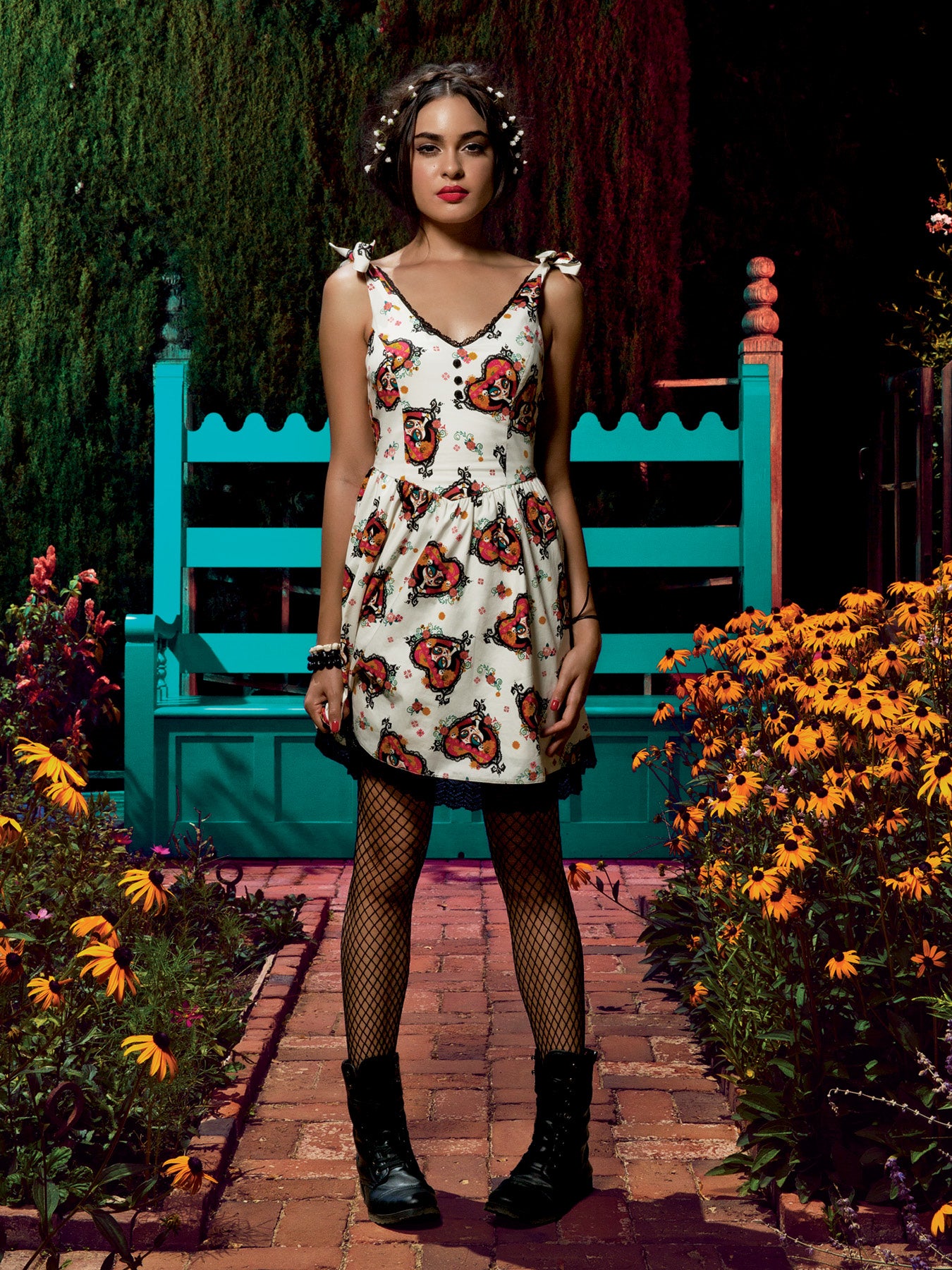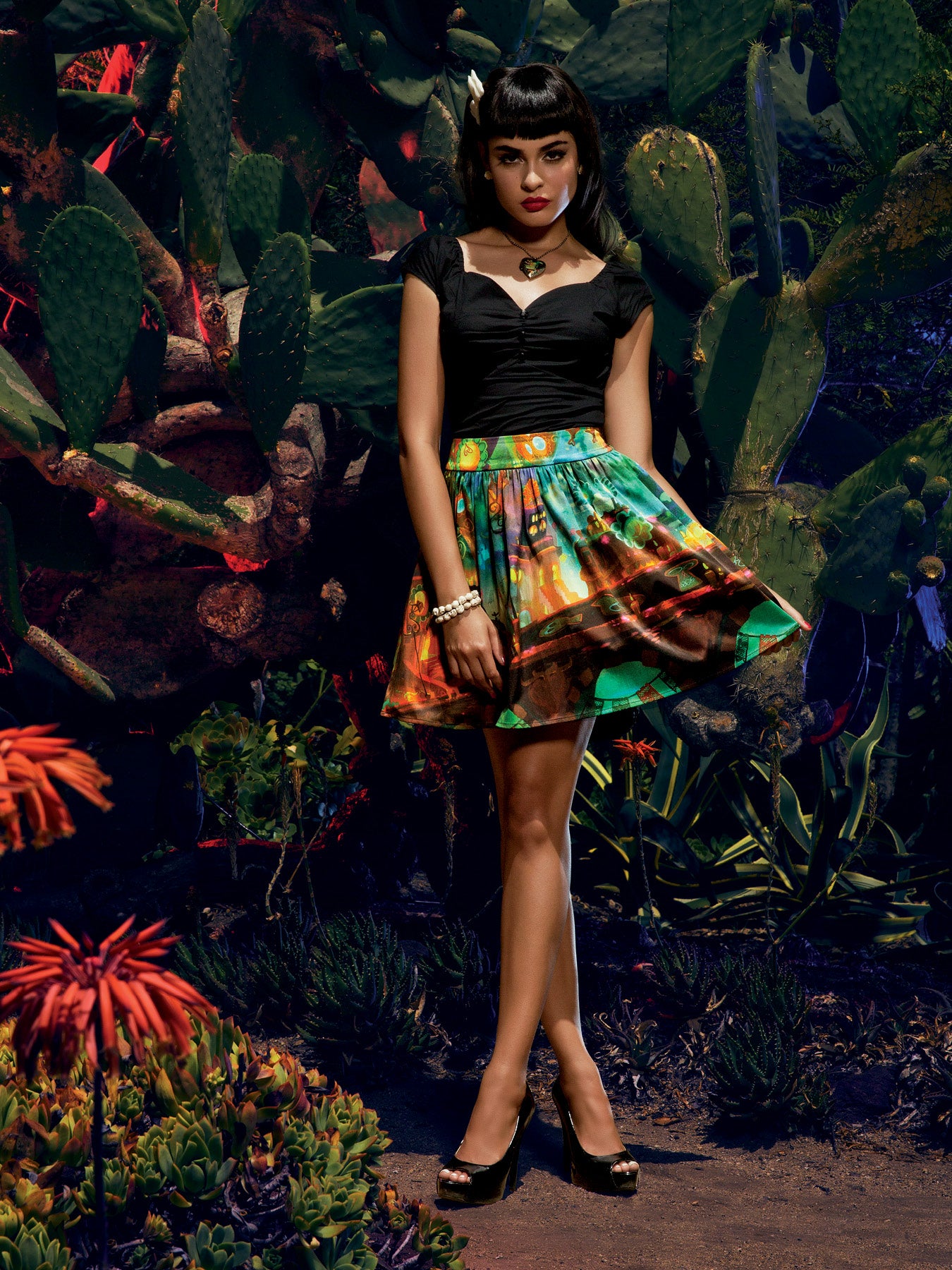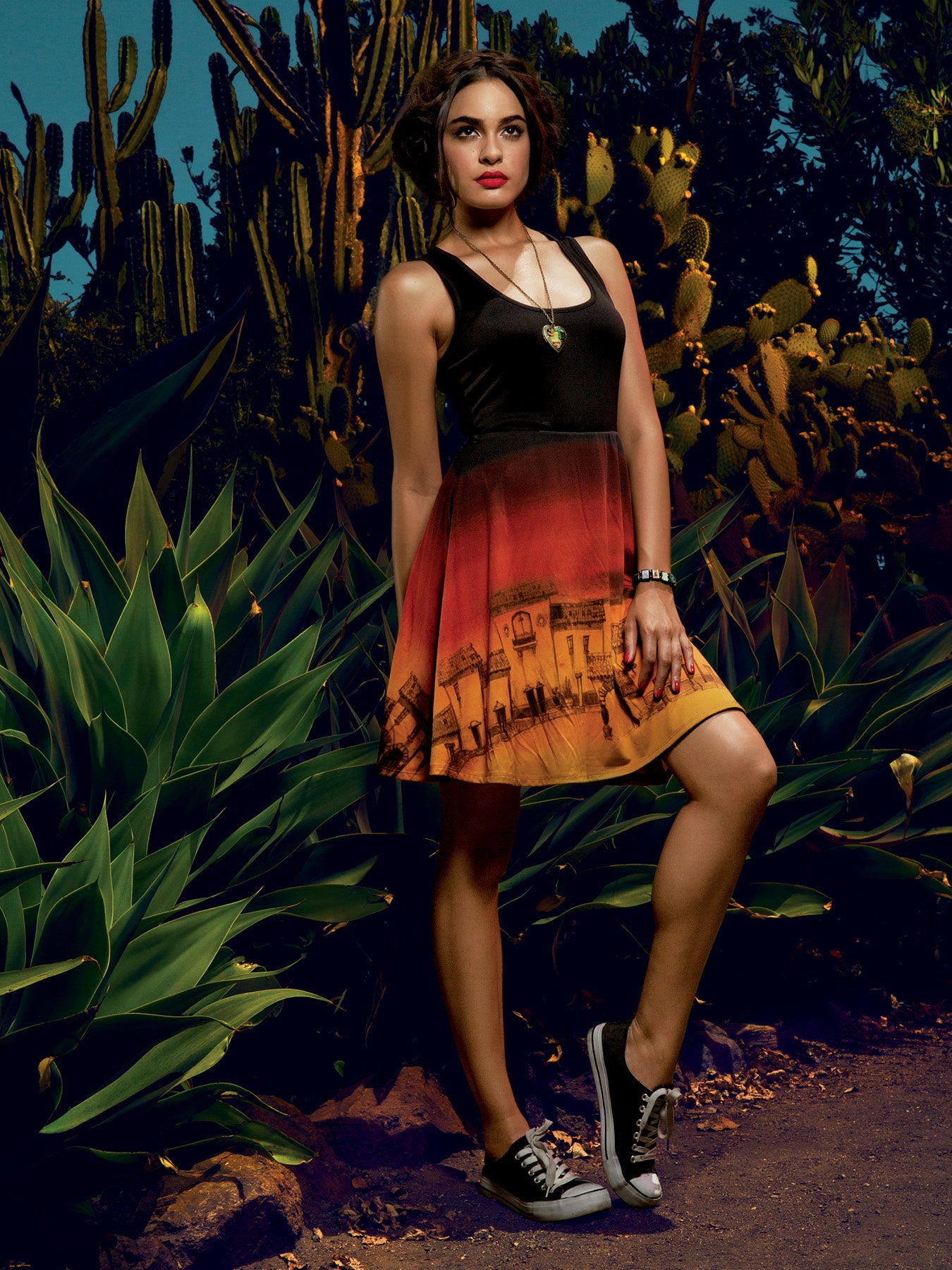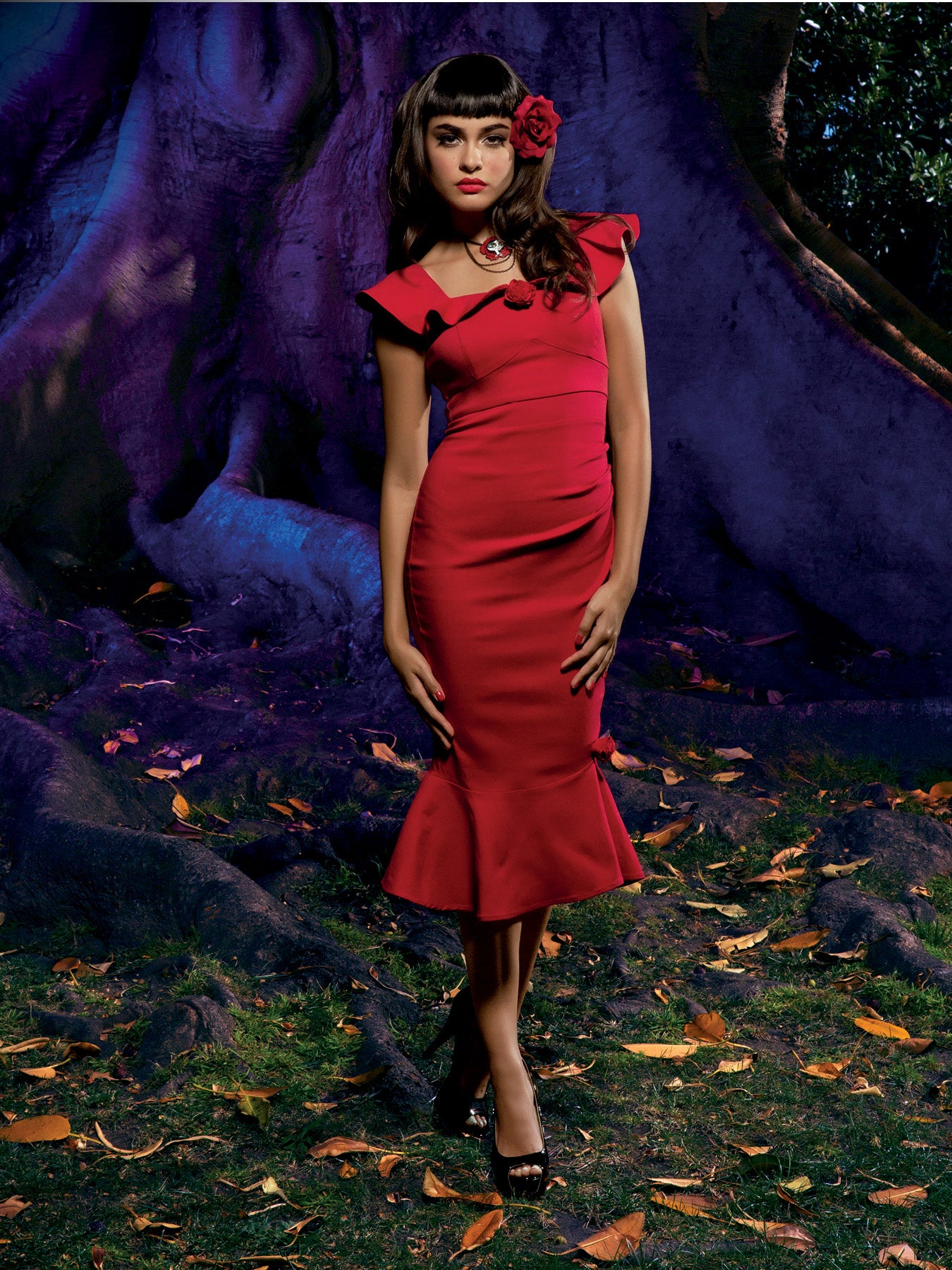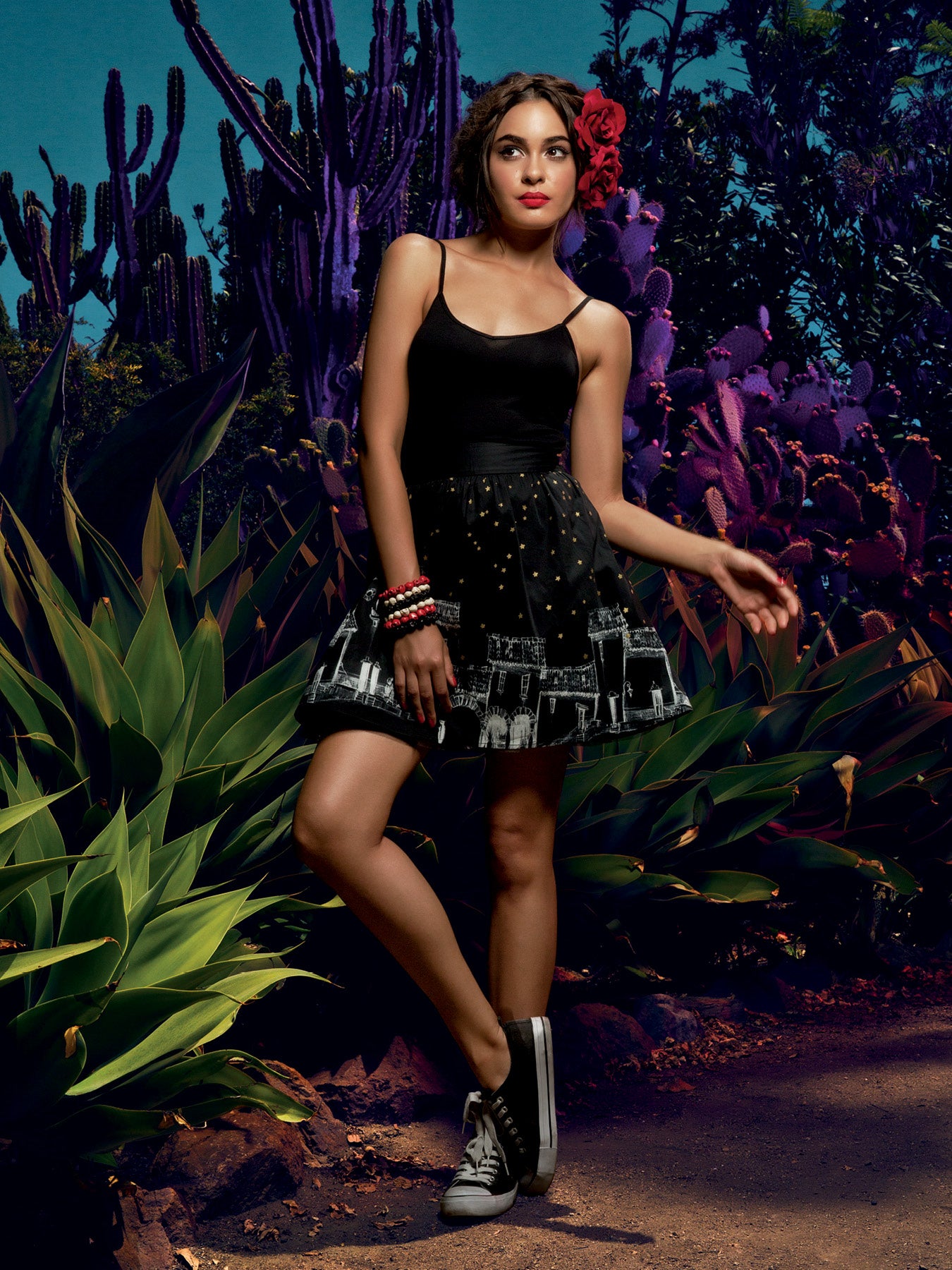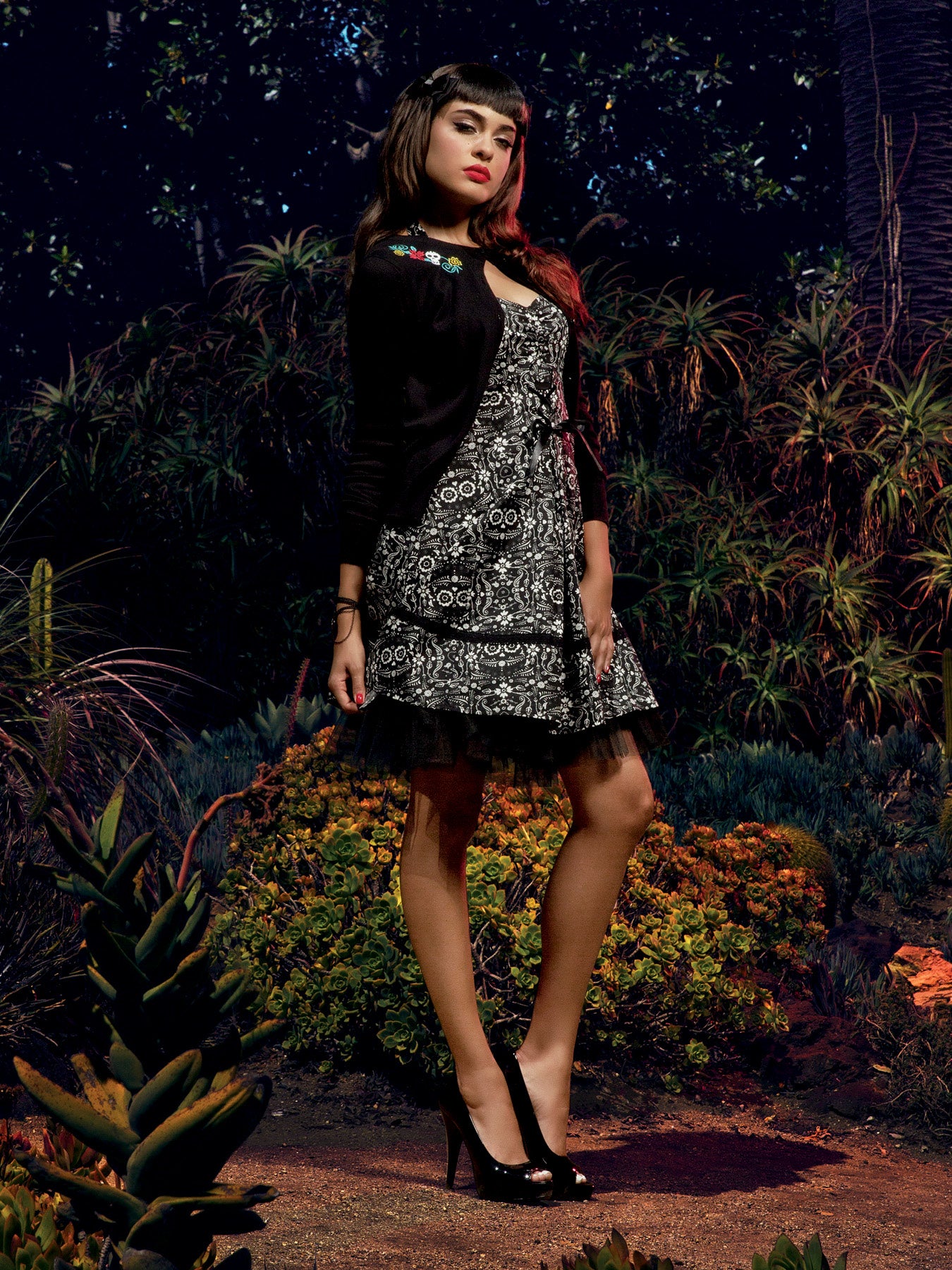 Photos courtesy of Hot Topic