NASA scientists are calling bullshit on a product called Body Vibes—which we should note are literally just stickers you place on your skin—that claim to use NASA technology to improve health. The product, promoted by Gweneth Paltrow's much-maligned health and lifestyle site Goop, claims to use "the same conductive carbon material NASA uses to line space suits so they can monitor an astronaut's vitals during wear" to target imbalances in the wearer's body.
In a biting report, Gizmodo interviewed not only the people at Goop and Body Vibes, but also, you know, actual scientists, to learn if the stickers are legit. Mark Shelhamer, former chief scientist at NASA's human research division, told Gizmodo that the product's claims are "a load of BS." NASA confirmed its space suits are not even lined with carbon material, and even if they were, it would have nothing to do with monitoring vital signs.
Spacesuits are made from spandex, synthetic polymers, and other similar materials, none of which "deliver natural bio-frequencies through energy resonant exchange to optimize brain and body functions" like the site promises. The products—which, based on the photos, should only be worn shirtless by gorgeous women—were created by aestheticians.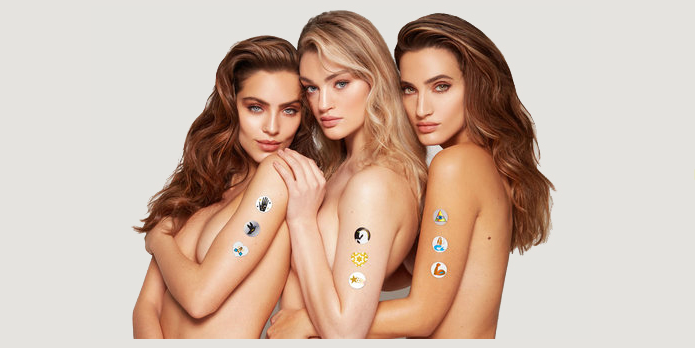 The stickers run for between $60 and $120 a pack, and the product description advises people to wear them close to their hearts for optimal healing. Goop boasted that the stickers come "pre-programmed to an ideal frequency." We will ignore, for the moment, the question of how you program a sticker, and instead contemplate how sticking "conductive carbon" on exposed skin can alleviate your ailments.
Following Gizmodo's report, Goop pulled its NASA claims regarding the product and issued a statement that reads in part, "As we have always explained, advice and recommendations included on goop are not formal endorsements and the opinions expressed by the experts and companies we profile do not necessarily represent the views of goop. Our content is meant to highlight unique products and offerings, find open-minded alternatives, and encourage conversation."
So if you are looking for something to help with the laundry list of problems that these absurdly expensive stickers claim to combat, your time and money would almost definitely be better spent elsewhere.
H/T Gizmodo