After meeting the latest Overwatch Wrecking Ball character, the internet has gone ham-crazy. Is the adorable Hammond Overwatch's best hero? How could such a mind-numbingly cute little guy house all that power in his body? Better yet, why did Blizzard decide to go with a hamster hero, anyway? It's not hard to figure out.
Hamsters are adorable, sweet little creatures with a long history when it comes to video games, and Hammond's announcement wasn't the first time hamsters have appeared in the medium. Jonesing for more of the rapacious rodents? Here are five more hamsters in video games you should know about.
5 hamsters you'll love as much as Overwatch's Hammond
1) Rick the Hamster, Kirby series
Rick is a hamster of few words (aren't they all?) but his cuteness makes up for his lack of commentary in spades. Ever since his first appearance in Kirby's Dream Land 2 back in 1995, he's been a constant companion for everyone's favorite pink ball of fluff. He has a whole set of abilities at his disposal, such as the ability to run quite fast and stuff things in his cheeks. Plus, he's a good friend to Kirby, and we all know that Kirby's a good judge of character. He made his latest appearance in the new Kirby adventure, Kirby: Star Allies. Yep, he's just as cute there.
2) Hamtaro, Hamtaro: Ham-Hams Unite!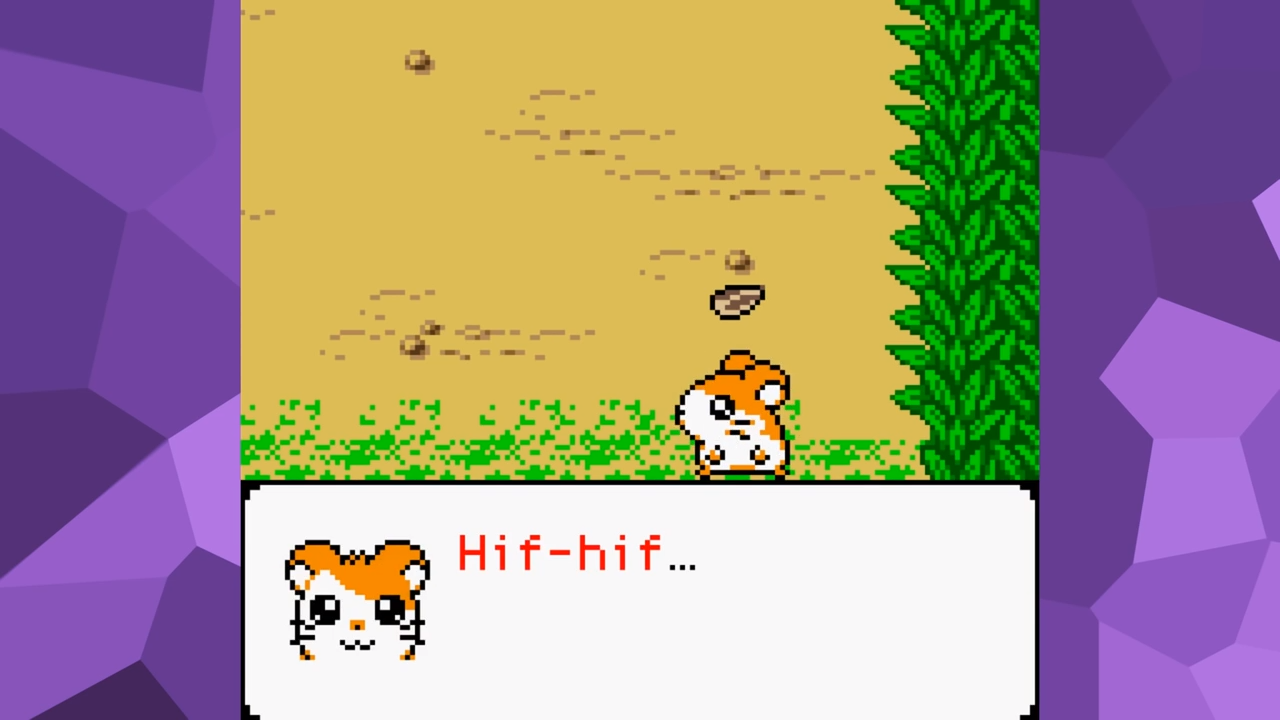 Hamtaro isn't only a video game character, but the star of a long-running anime and manga series in Japan. That doesn't mean he can't branch out to games too, though. As the star of Hamtaro: Ham-Hams Unite, you take on the role of this tiny little guy who can talk and even speaks a hamster language called Ham-chat to bring together all his hamster friends for a surprise. He's courageous, intelligent, and too cute for words. He's also got a crush on a female hamster named Bijou. No, he doesn't have a weaponized hamster ball like Wrecking Ball does, but he's still a hamster who's worth his salt.
3) Boo, Baldur's Gate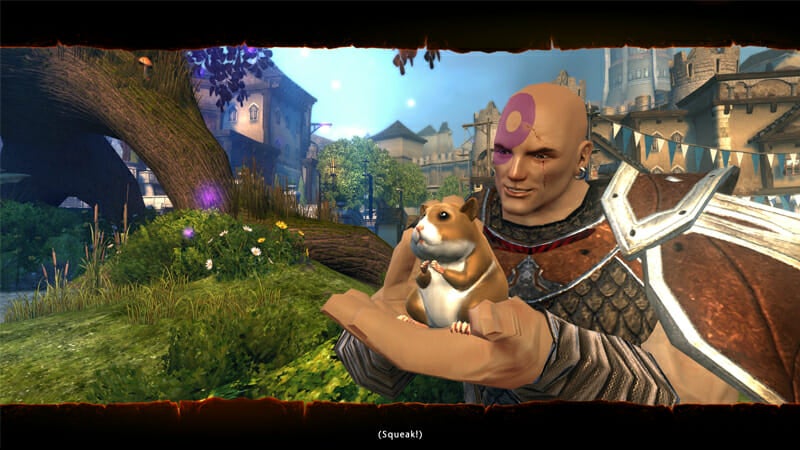 Who's that cute little boy? His name is Boo, and he's one of the stars of classic role-playing game Baldur's Gate. Boo the hamster is Minsc the Ranger's constant companion. Minsc claims that Boo can speak with him and that he's actually a miniature giant space hamster, but the player (and everyone else in the world of Baldur's Gate) can only hear his adorable squeaks. Boo is somewhat of a meme for developer BioWare, and you'll find an homage to him in the Space Hamster item you can buy at the Citadel in Mass Effect 2 and Mass Effect 3. In addition to Baldur's Gate, you can find Minsc and Boo in Neverwinter Nights 2: Mask of the Betrayer, and references to Boo in Torment: Tides of Numenera.
4) Jogurt, Shining Force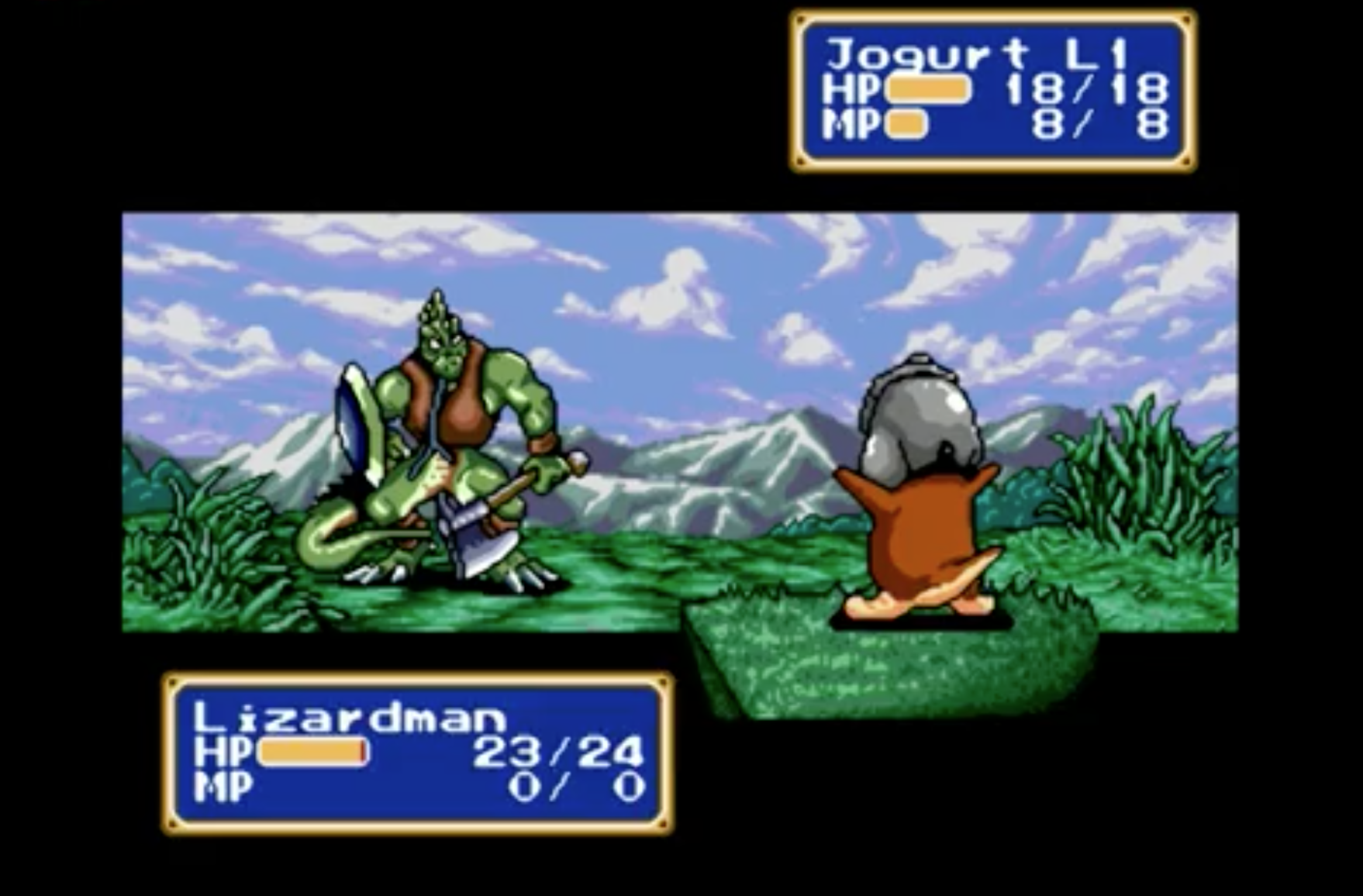 This tiny little guy is a carefree fighter who can actually join your party in Shining Force: The Legacy of Great Intention (just Shining Force, for most of us) back on the Sega Mega Drive/Sega Genesis. The turn-based tactical RPG played host to the little guy, who has comically low stats. All of them start off at 1 point, except his movement, which begins at 7. He can act as something of a decoy or simply use up a spare slot in the Shining Force team if the current fight isn't one that progresses the storyline. What a brave little guy! He may not be able to do much, but he sure does try.
READ MORE:
5) Minsc, Tiny Brains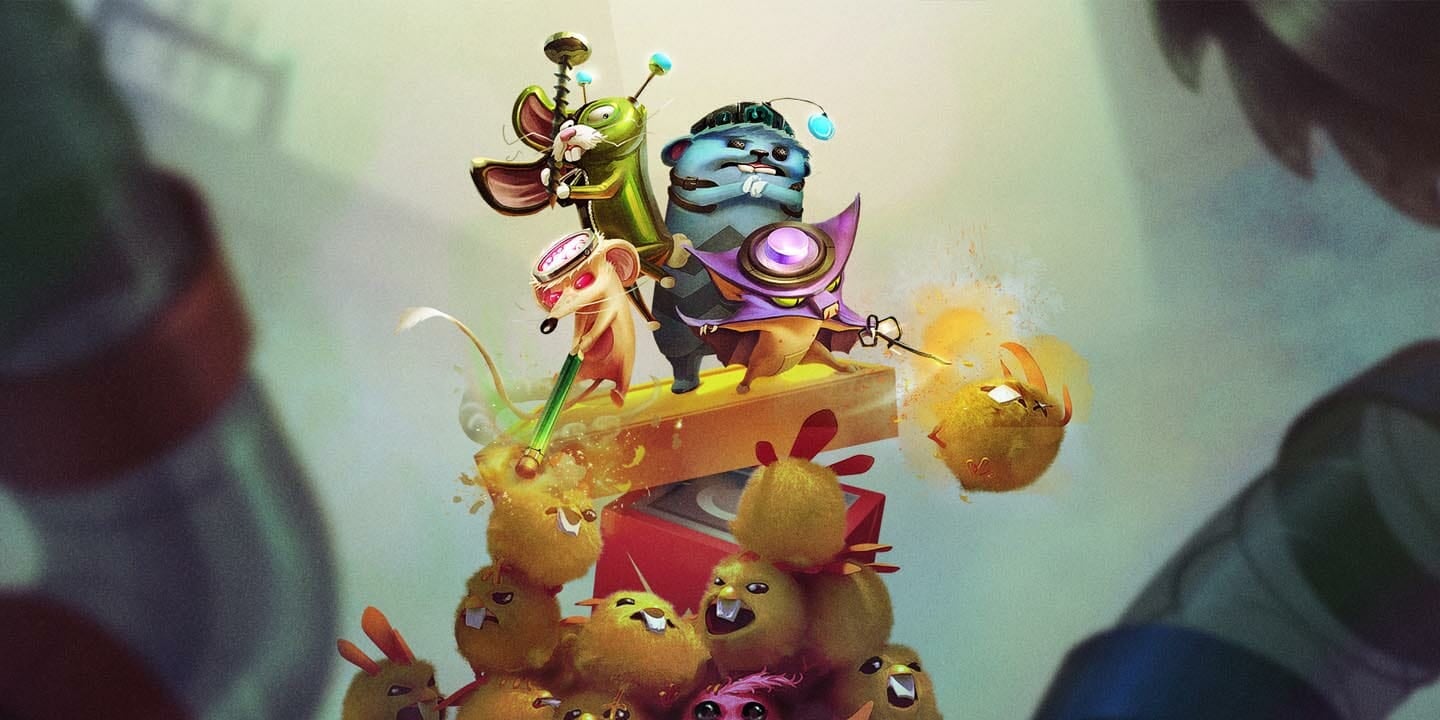 Tiny Brains' blue hamster Minsc is a bit of a behemoth, but he's got a heart of gold. His icy little paws can summon a block of ice to help his three friends escape from the clutches of a mad scientist. It's either be experimented on or escape, and Minsc and pals chose the best way out. Minsc's icy blocks are cool and all, but his fluffy fur and quiet disposition are part of what makes him a veritable hamster hero. Imagine having this guy all to yourself with a cute little wheel for him to run in, and ice whenever you want it. Uh, awesome.