There's always a strong collection of Halloween movies on Netflix, but the service bulks up for October in particular. You can look forward to three new Netflix original horror movies in the coming weeks, for example, and the return of The Shining on Oct. 1. There are more scary movies than you can possibly watch in a month. If you need help knowing where to start, we've compiled our staff recommendations for the best Halloween movies on Netflix, as well as a more complete list of Halloween movies to binge. Get spooked.
Halloween movies on Netflix in October 2018
In Jennifer Kent's 2014 film, the mother is supposed to be the protector, but she might be the monster, too. This tangled duality pushes The Babadook, a film that takes the idea of a bogeyman and draws a thick black line to the depths of our subconscious. Essie Davis is wonderful as Amelia, a single mother who's slogging through life with her troubled, high-strung son. Their relationship starts to shift after a creature in a children's pop-up book starts appearing outside the pages and becomes a terrifying metaphor for grief and depression. It joins a handful of recent horror films (The Witch, It Follows, Ex Machina) in which women aren't just prey or victims. —Audra Schroeder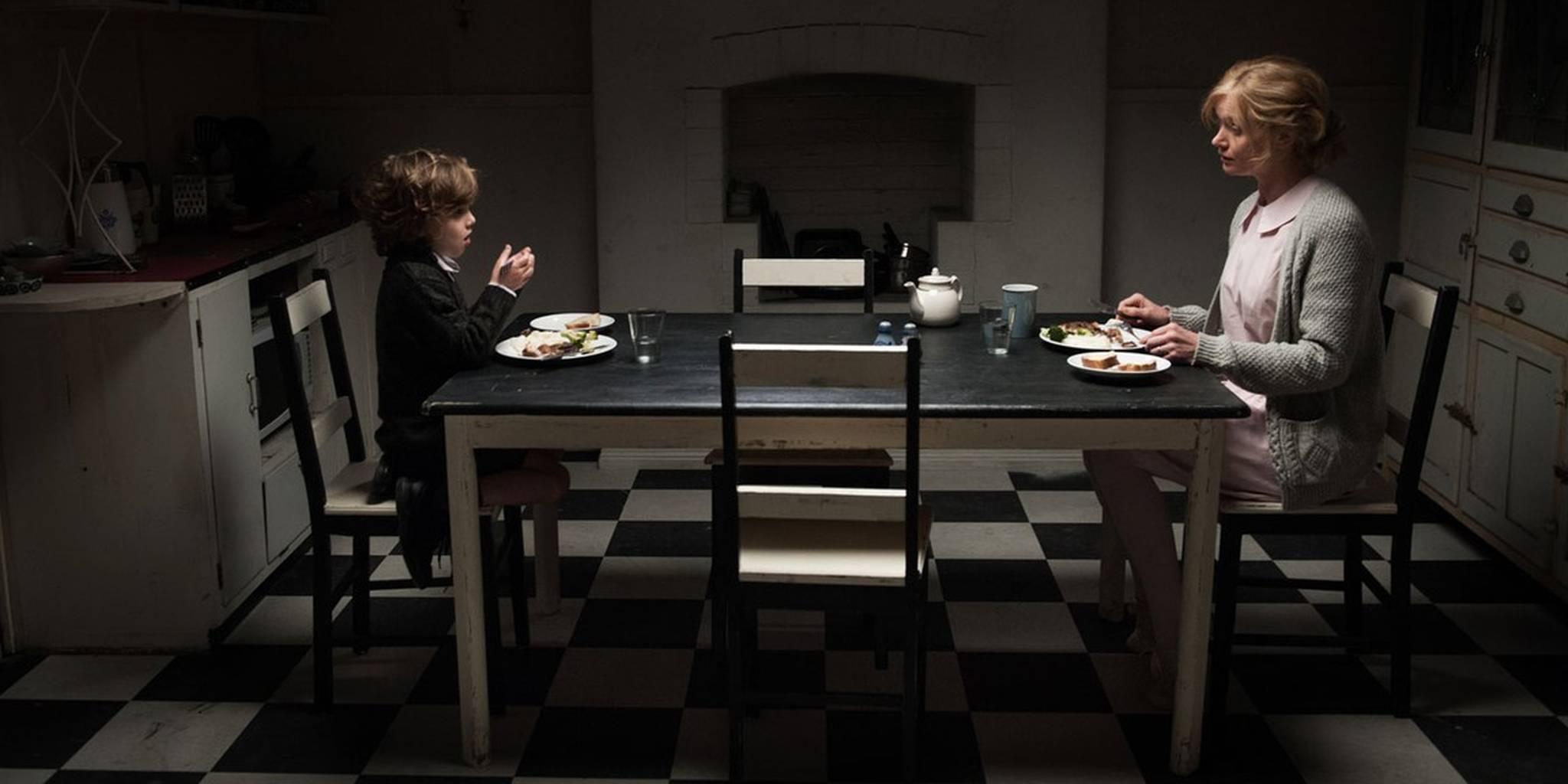 Hush is an hourlong cuticle-ripper. The 2016 film centers on Maddie (Kate Siegel, who co-wrote the screenplay), a deaf and mute author who lives in a secluded cabin in the woods. And there's a killer on the loose, wearing a creepy white mask. This premise might sound awfully well-tread, but Hush upends the typical home-invasion thriller by letting us see the threat (The Newsroom's John Gallagher Jr.) unmasked, forcing the tension to build as Maddie finds different ways to thwart his murderous advances. By immersing us in Maddie's silent world, the tension is even more palpable, and the fact that she's a writer of fiction allows the film to expand in some inventive directions, even as her fate remains unsure. —Audra Schroeder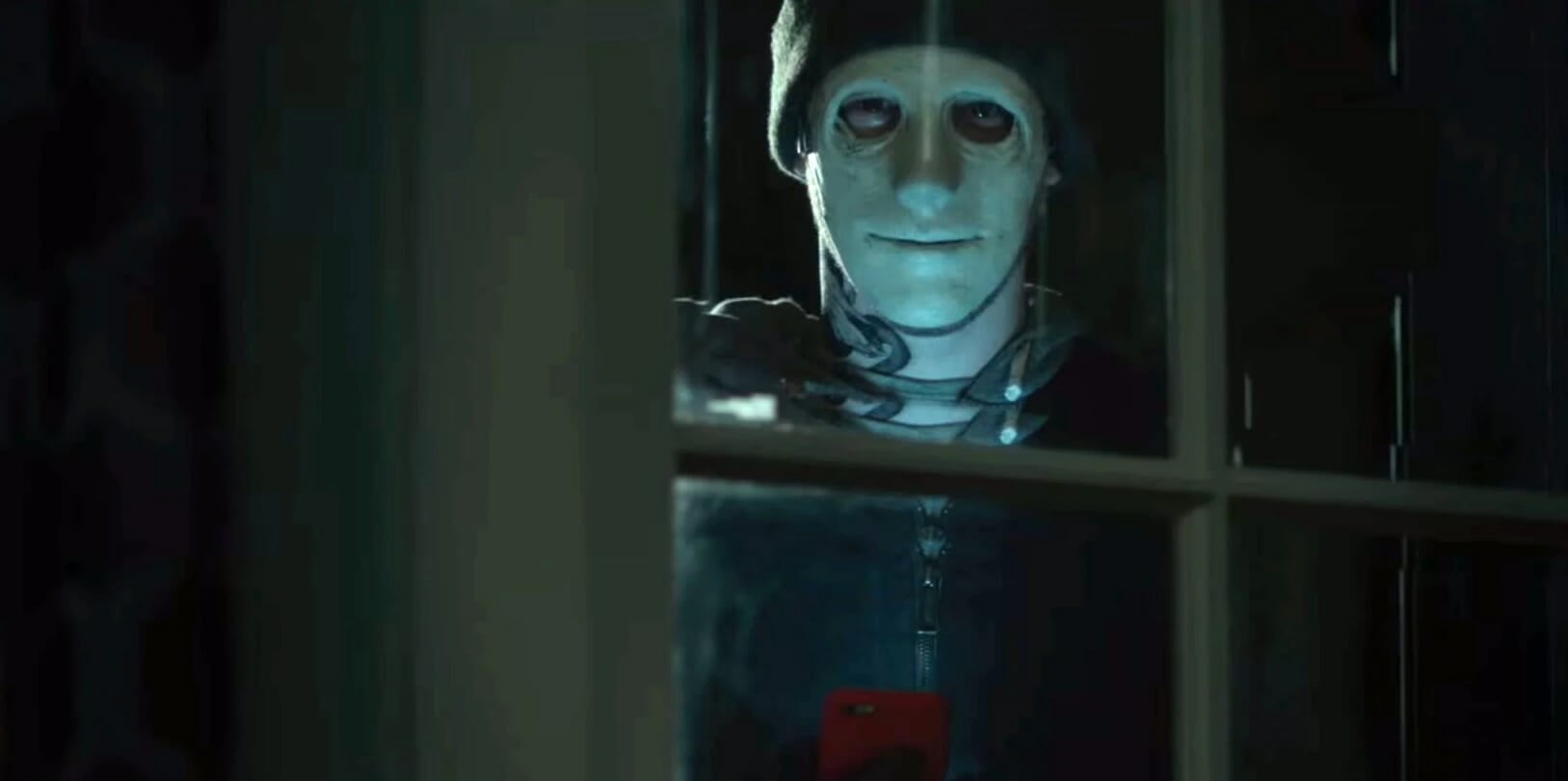 The Ravenous is a French-Canadian zombie thriller with an intriguing twist: the zombies react to sound. The survivors must stay as quiet as possible to survive, leading to a terrifyingly tense atmosphere. While it's a rather obscure low-budget indie, it's surely the most interesting zombie movie of 2017. —Gavia Baker-Whitelaw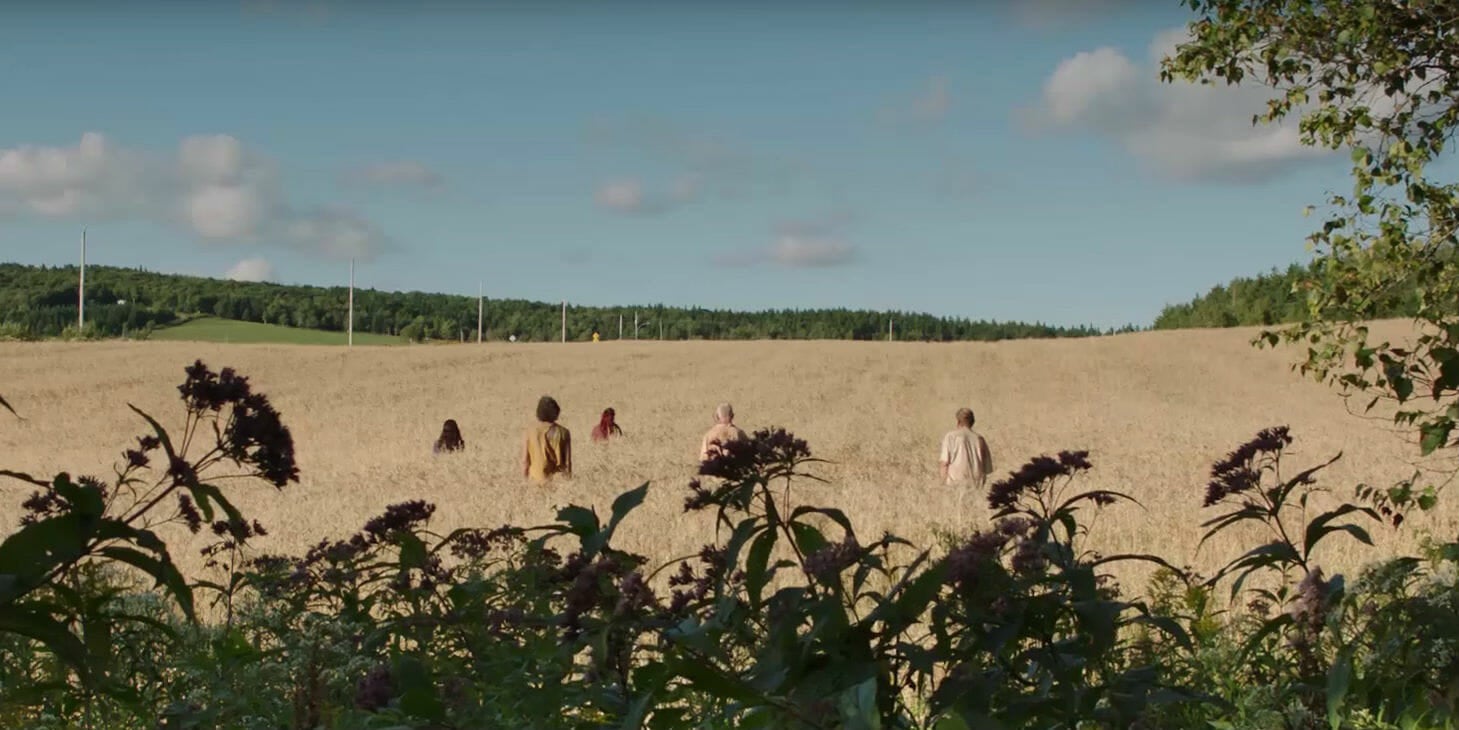 Verónica, from Spanish horror director Paco Plaza, made a splash on Netflix in March for being horrifying, and because it's based on a (reportedly) true story. Verónica (Sandra Escacena) holds a seance with her friends in the basement of their Catholic school while everyone else is outside watching a solar eclipse. If this confluence of events sounds like a bad idea, you're right, because instead of reaching her deceased father, she channels a demon. It's a stylized haunt with emotional weight and solid performances. It also speaks to a woman coming of age (in the most horrific way possible). —Audra Schroeder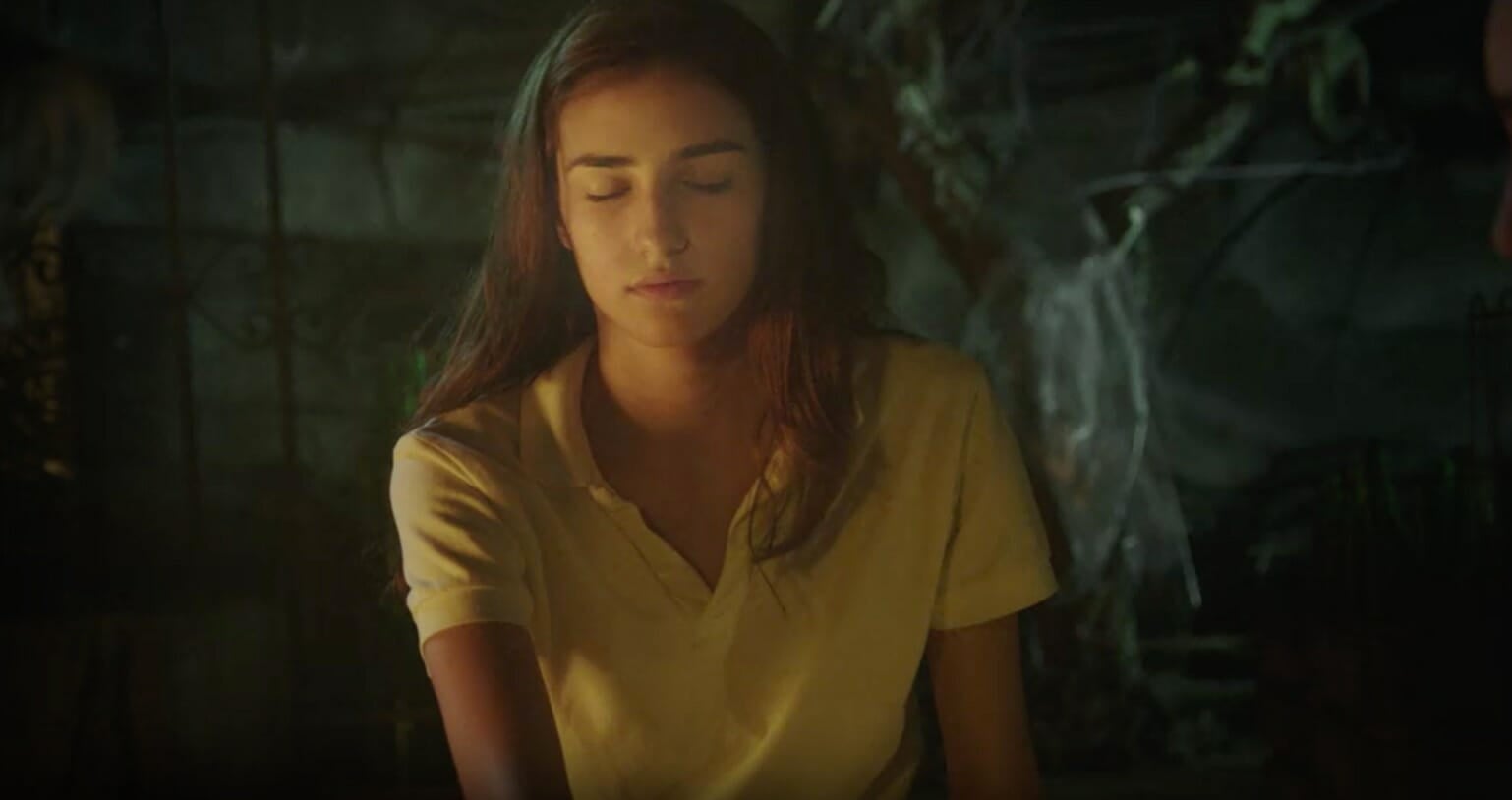 This South Korean smash hi broke audience records with over 10 million theatergoers during its theatrical run. Right as a train is departing a woman boards, nursing a bite wound on her leg. Soon she becomes a zombie, leaving hundreds of passengers trapped in the speeding vehicle as reports of a worldwide outbreak begin to spread. Exploring class issues between terrifying, and gory, set pieces, Train to Busan is one of the best zombie movies of the last decade. Buckle in, and don't be surprised if it makes you feel something by the end. —John-Michael Bond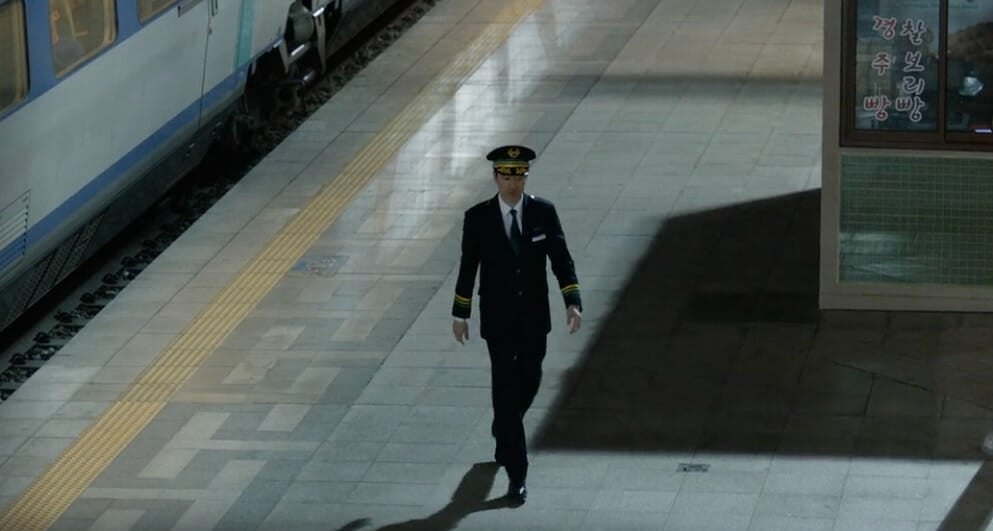 READ MORE:
This film takes the oversaturated found footage genre and adds a little improvisation. An aspiring videographer named Aaron (Patrick Brice, who also directs) answers an ad to film a man named Josef (Mark Duplass), who lives in a remote house in the woods and says he's dying of cancer. Josef seems like a normal, affable guy, but then he puts on a wolf mask and a series of manipulations begins. If you're not a fan of the jump-scare, this film will be pretty unnerving; however, it's employed so much it almost becomes comical. As we see at the end, Aaron wasn't the first to answer Josef's call. (See also: Creep 2.) —Audra Schroeder
It's hard to come back from the murder of your parents, especially if you were convicted of the crime. Upon being released from jail for killing his folks as a teen, Tim Russell just wants to start over and forget about the horrors of his youth. His sister Kaylie, however, is still haunted, positive the killings were caused by an evil being that haunted the antique mirror that also lived in their childhood home. As Kaylie's investigation deepens, dark forces begin to invade their lives, restarting the nightmares of their childhood all over again. Reeling in the gore in favor of dread, Oculus uses its moments of violence to kick you when you're down, jumping off your growing sense of unease for maximum effect. If you're sick of jump scares and want a good old-fashioned haunting to trouble your dreams Oculus is a treat. —John-Michael Bond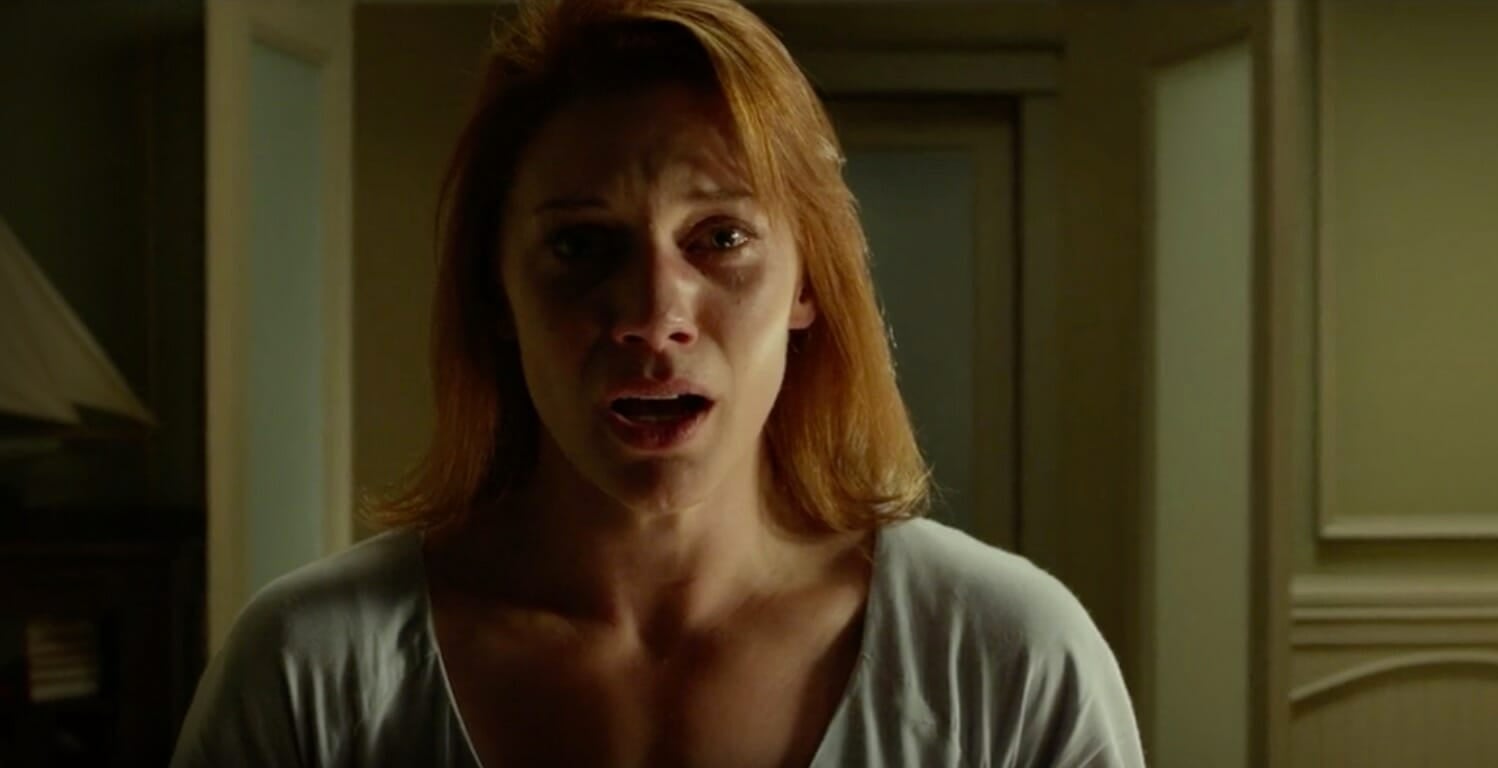 In 1980s Tehran, during the War of the Cities, a mother and daughter stay huddled up in their apartment as their city is bombarded by missiles. The historical horror and PTSD-inducing sights of rockets cracking roofs should be terrifying enough, but then an evil spirit takes interest in the little girl and things go from bad to worse. Directed by Iranian-born Babak Anvari, Under the Shadow deals with the social issues of a woman's place in a fundamentalist Muslim society as much as it does demonic forces. —John-Michael Bond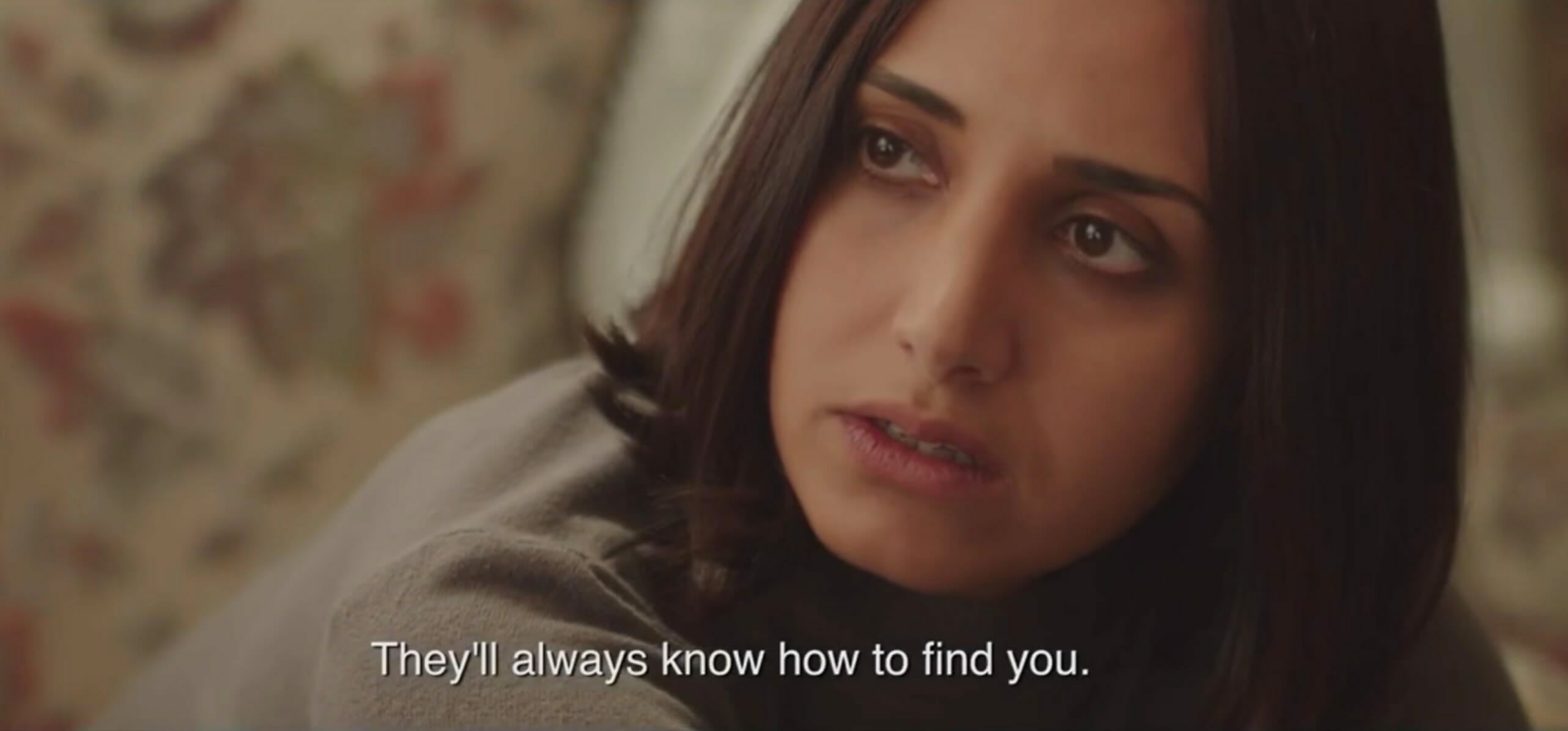 It's the year of the Stephen King adaptation, and Gerald's Game might be the best one. Mike Flanagan (Hush, Oculus) takes a novel that has long been considered unfilmable and imbues it with tension and emotion. Carla Gugino gives a standout performance as Jessie, a woman who is left handcuffed to a bed in a remote cabin after her husband Gerald (Bruce Greenwood) dies unexpectedly. The bulk of the film concerns her survival and how deep into the past she can go, and it actually improves upon the novel. —Audra Schroeder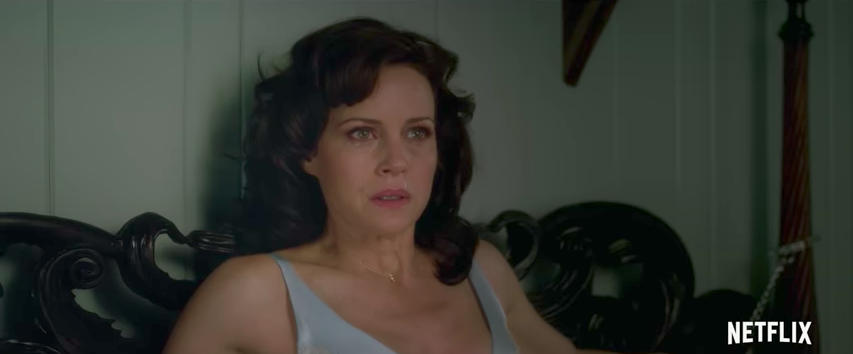 No one can say how they'll respond to the death of a child until it happens to them. In A Dark Song, a mourning mother enlists an occultist to help her perform a powerful piece of black magic to allow her one more moment with her son. Most horror films in this vein play their hand early and loudly, but A Dark Song is thoughtfully paced, slowly building up dread until it's almost unbearable, and then making you wait longer for release. By showing the evolution of a black magic spell, the film takes you out of your comfort zone. —John-Michael Bond

READ MORE:
There's yet another Stephen King adaptation landing on Netflix, and this one involves rats and murder. In Zak Hilditch's take, Thomas Jane plays Wilfred James, a Nebraska farmer who has a crisis of conscience when wife Arlette (Molly Parker) says she wants to move to the city and take their teenage son. What follows is a signature King ghost story but it expands in Jane's dead-eyed portrayal of Wilfred. Mike Patton provides the anxiety-inducing soundtrack, and it couldn't have been a better choice. —Audra Schroeder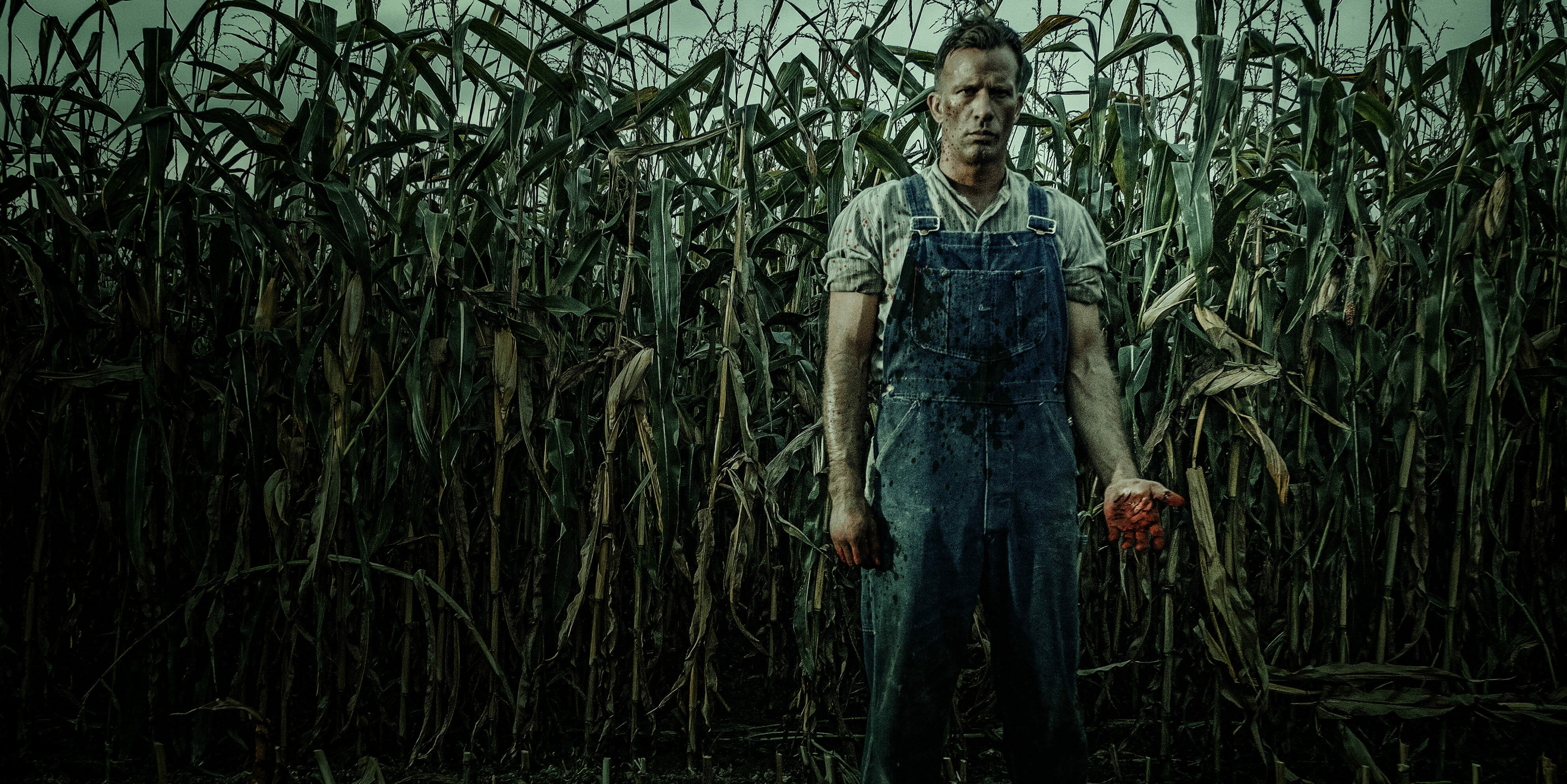 Who would have expected James Wan, creator of Saw, to birth one of the most well-constructed ghost stories ever to grace cinemas? Based on a supposedly real haunting experienced by famed paranormal investigators Ed and Lorraine Warren, The Conjuring became a worldwide phenomenon, grossing over $319 million on a $20 million budget. Dealing with witchcraft and cruel spirits, The Conjuring is the only R-rated film on this list to have earned its rating purely for being terrifying. Setting the film in 1971 makes it feel like a piece of lost history and removes all of the comforts we've become accustomed to in modern life from our protagonist's options. Sometimes you forgot how terrifying life must have been before you could carry a flashlight everywhere you go. While it's subsequent sequels and spin-offs haven't had the same quality, the original is a rare modern classic in the haunted house genre. —John-Michael Bond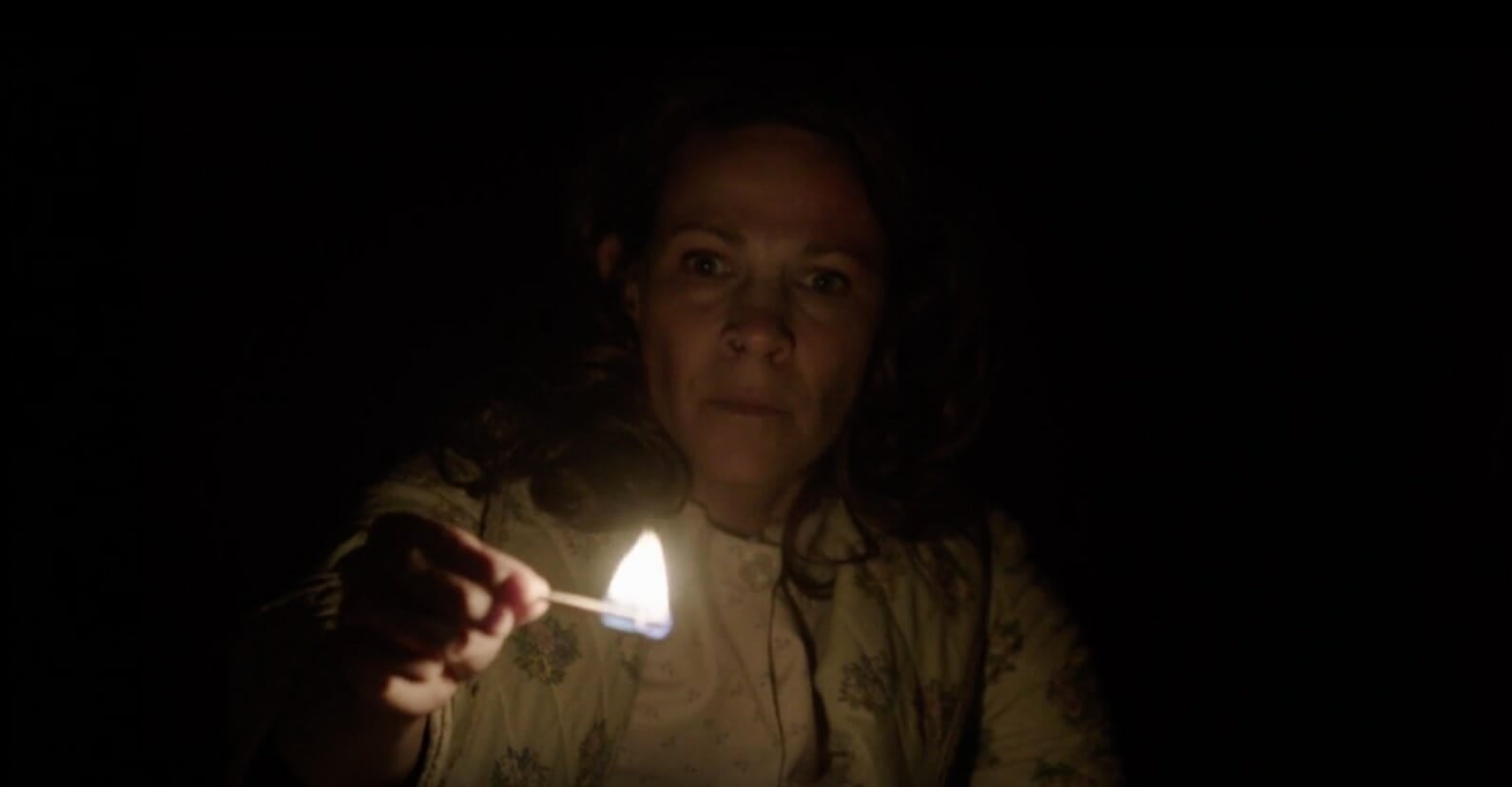 If you missed 2016's twisty The Invitation, you're not alone. But you're also in for a treat. Karyn Kusama's thriller about a group of friends at a dinner party is simplistic in premise but precise in execution. It's a movie so intimate, so perfectly claustrophobic, you'll feel, almost like the characters in the movie, trapped by a kind of relentless dread while watching it. As the plot unfurls and the party stretches on, secrets and ulterior motives are revealed, all the way up to a breathtaking climax. Intense as the experience is, you may immediately want to watch it again, if not because it's great then at least to make sure you got everything. —Chris Osterndorf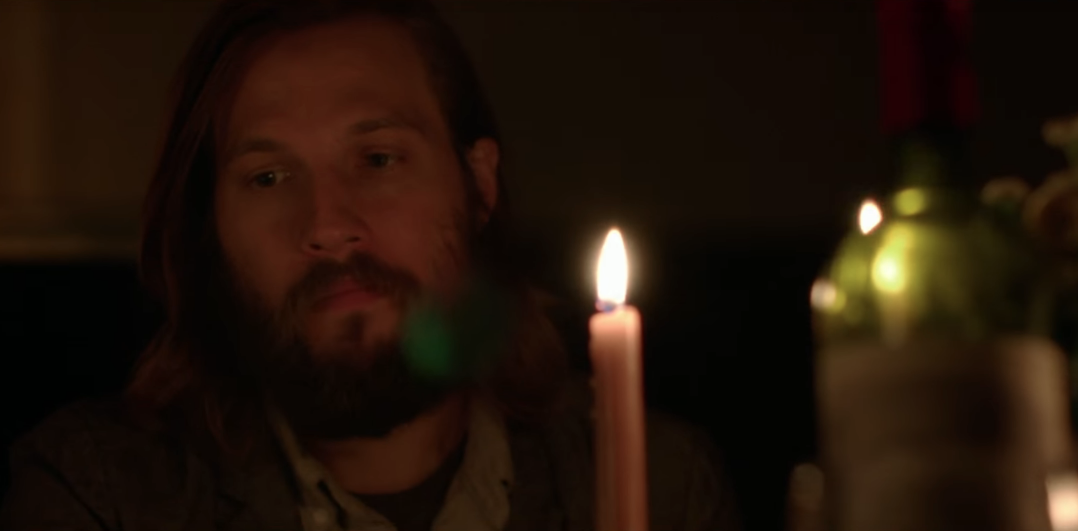 When officer Jong-Goo begins to investigate a series of murders caused by oddly sick people, he's drawn into a war between reason and folklore. As the sickness hits his home, Jong-Goo has no choice but to reach out to a mysterious force to save the ones he loves. Blending police procedurals with black magic is an odd mix, but this Korean nightmare serves up deeply upsetting horrors for our beloved hero to experience. Its gradual build lulls you into a sense of false security, but rest assured, you will never guess the path The Wailing takes. —John-Michael Bond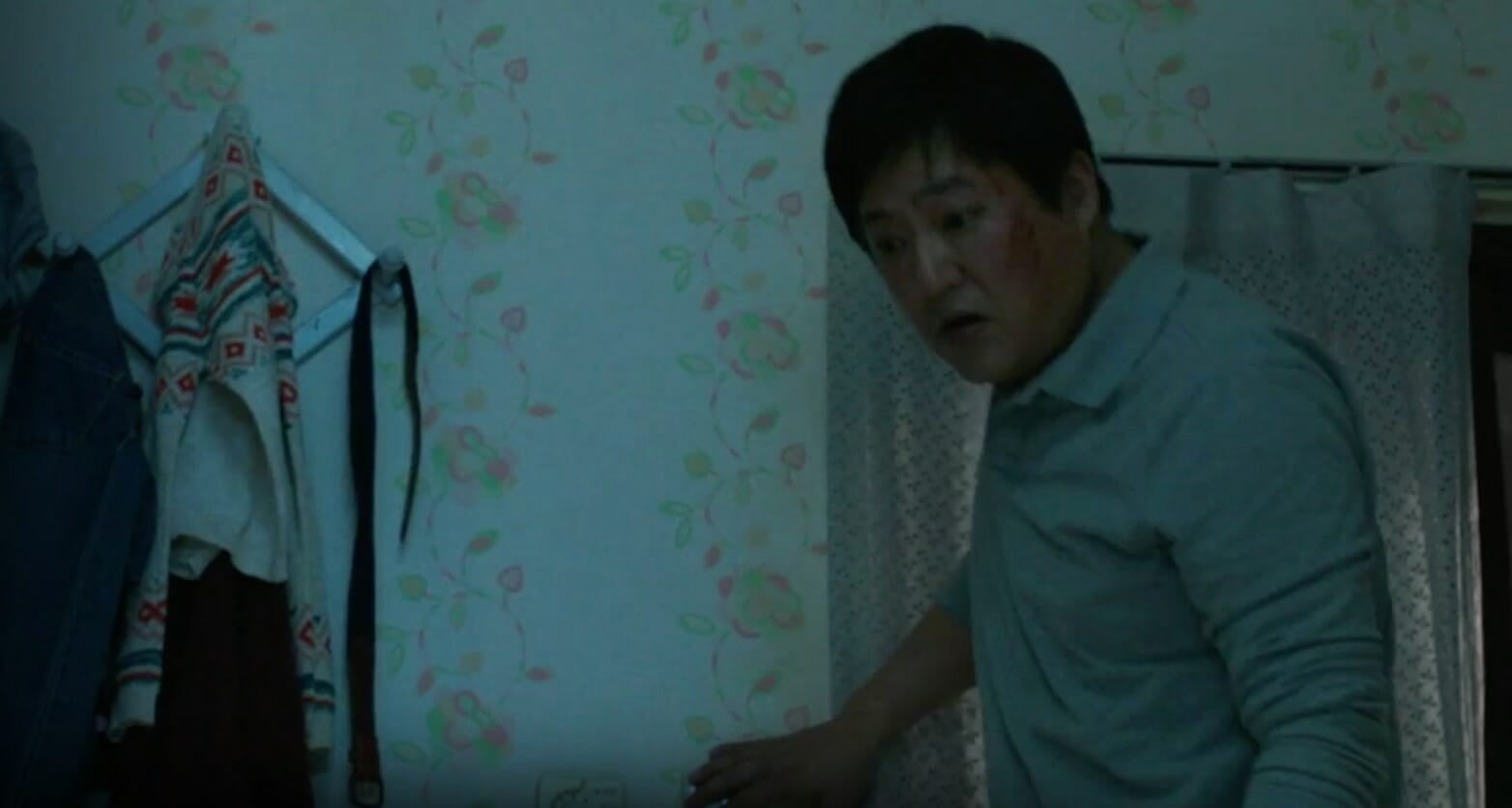 Raw is so scary it reportedly had people fainting during film festival screenings, but it's earned both its accolades and its reputation. Justine has just entered veterinary school, following in her family's tradition of animal care. A vegetarian all of her life, Justine is forced to eat meat as part of a hazing ritual at school, but she soon discovers she's acquired an expanding taste for flesh. Part college drama, part pitch-black comedy, this horrific entry uses cannibalism as a metaphor for destructive self-discovery, but it's easy to enjoy as a gory treat on its own. —John-Michael Bond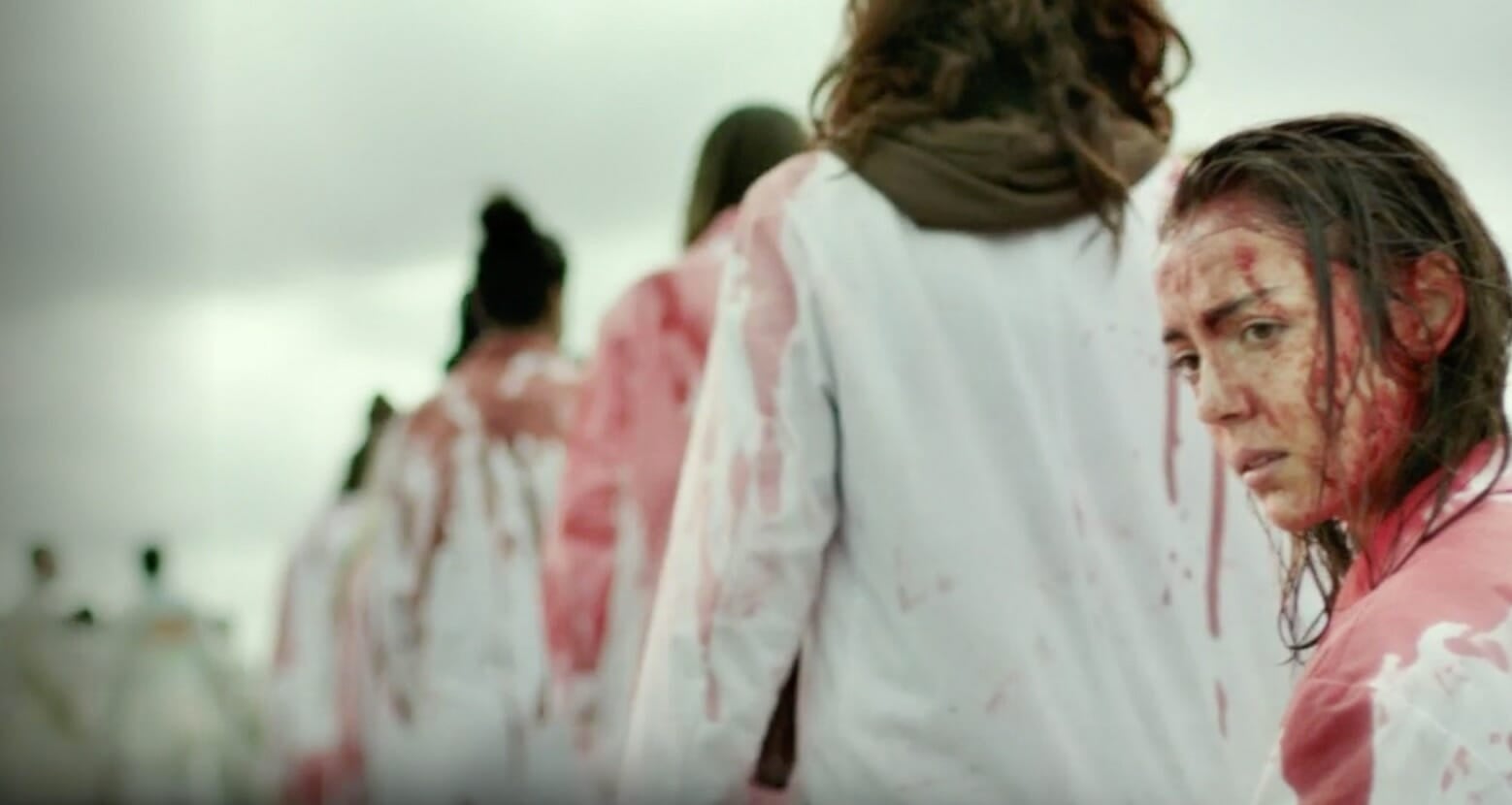 READ MORE:
Horror rarely gets respect from movie snobs, but this vampire tale was picked as an official selection at the Cannes Film Festival, an impressive feat made all the more remarkable due to it being director Michael O'Shea's debut picture. Milo is a 14-year-old African-American boy living in a gang-infested neighborhood and being raised by his older brother, a war vet suffering from PTSD. At night Milo pours through vampire movies, not looking for an escape but for tips on his own evening hunts for blood. The Transfiguration rises above the basic question of "is Milo actually a vampire," however, and becomes something that will stick with you like a bite mark on the neck. —John-Michael Bond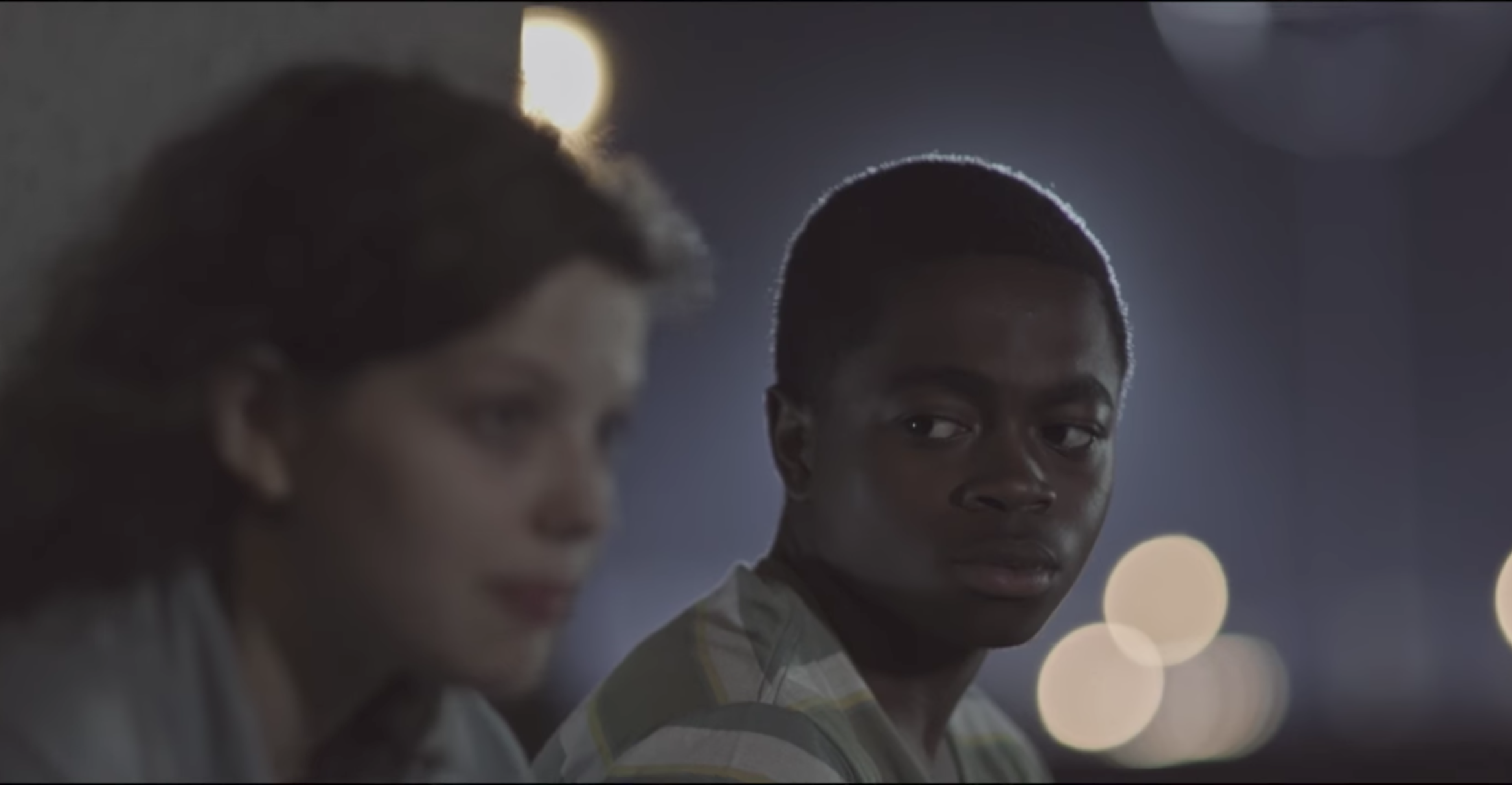 Remakes rarely live up to the original but this American reimagining of the Swedish classic Let The Right One In is a ghoulish exception. Owen is a lonely, bullied outcast at his school whose family is falling apart. Abby is the girl next door with a thirst for blood. For some children that might be a problem, but Owen needs a friend, and, more importantly, a protector. Let Me In tells a beautiful tale of evil and corruption, right from the mouths of children.  —John-Michael Bond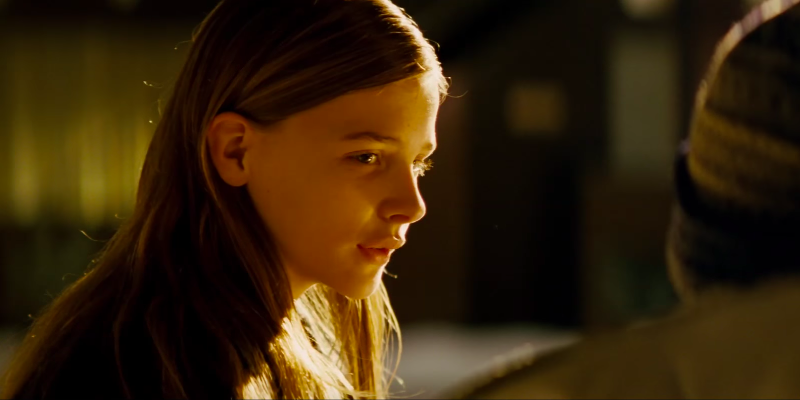 Found-footage films often suffer from needing to be feature length, but some ideas don't need an hour to be realized. V/H/S 2 exemplifies this philosophy, dealing up four original tales of ghastly horror in bite-sized mini-movies. With moments of dark comedy sprinkled in-between genuinely nightmare-inducing stories like the black magic cult segment "Safe Haven," V/H/S 2 offers a little bit of something for every kind of horror fan. Just take a Dramamine if you get queasy during shaky cam. —John-Michael Bond.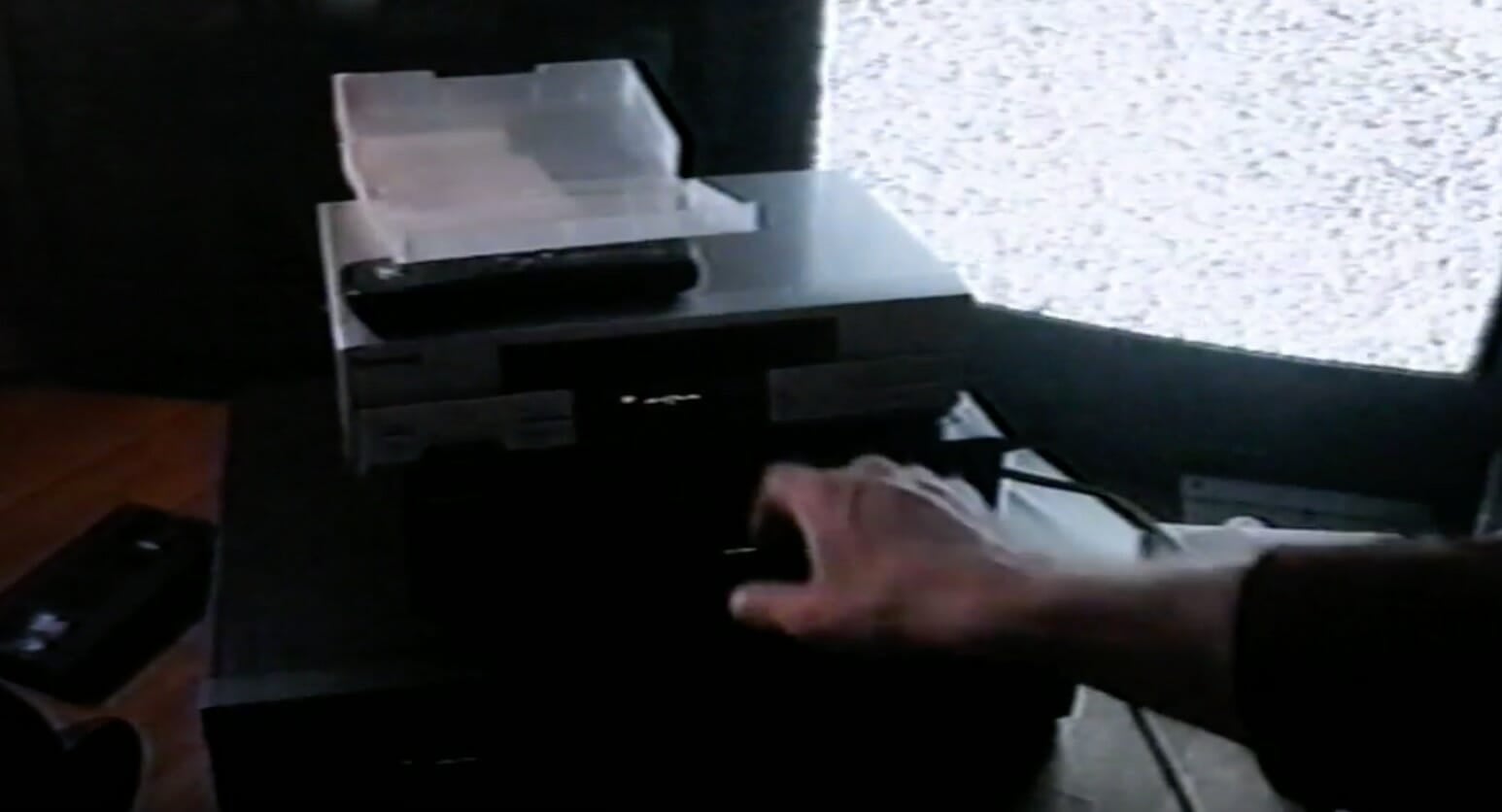 In Cargo, the zombie apocalypse is intimate, compelling and showcases the best and worst of humanity in the Australian Outback. And for one father (Martin Freeman), the stakes have never been higher as he only has only 48 hours to find someone to take care of his young daughter before he turns into one of the undead. —Michelle Jaworski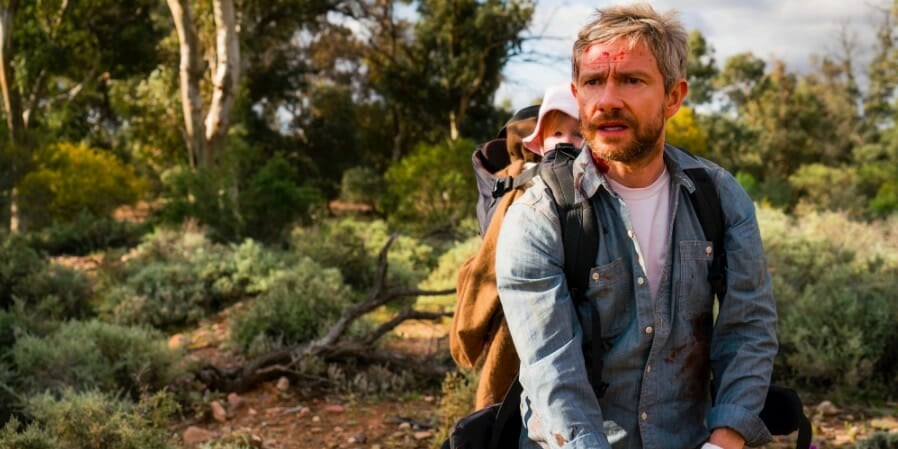 After spending almost two decades mired in camp with Bride of Chucky and Seed of Chucky, the Child's Play series finally returned to its horror roots in Curse of Chucky. Chucky is scariest when he's kept in the shadows, and here he lurks like the outline of a shark underwater. Still, on the hunt for a body to possess, Chucky mails himself to the home of a young wheelchair-bound woman dealing with a recent death. It's remarkable how little screentime Chucky gets in the first half of the film while remaining a terrifying presence. When the gore finally ramps up in the second act, it's a welcome rest from the sheer tension of what came before it. Who'd have thought the sixth movie in a horror series would be one of its best and one of the better Halloween movies on Netflix? —John-Michael Bond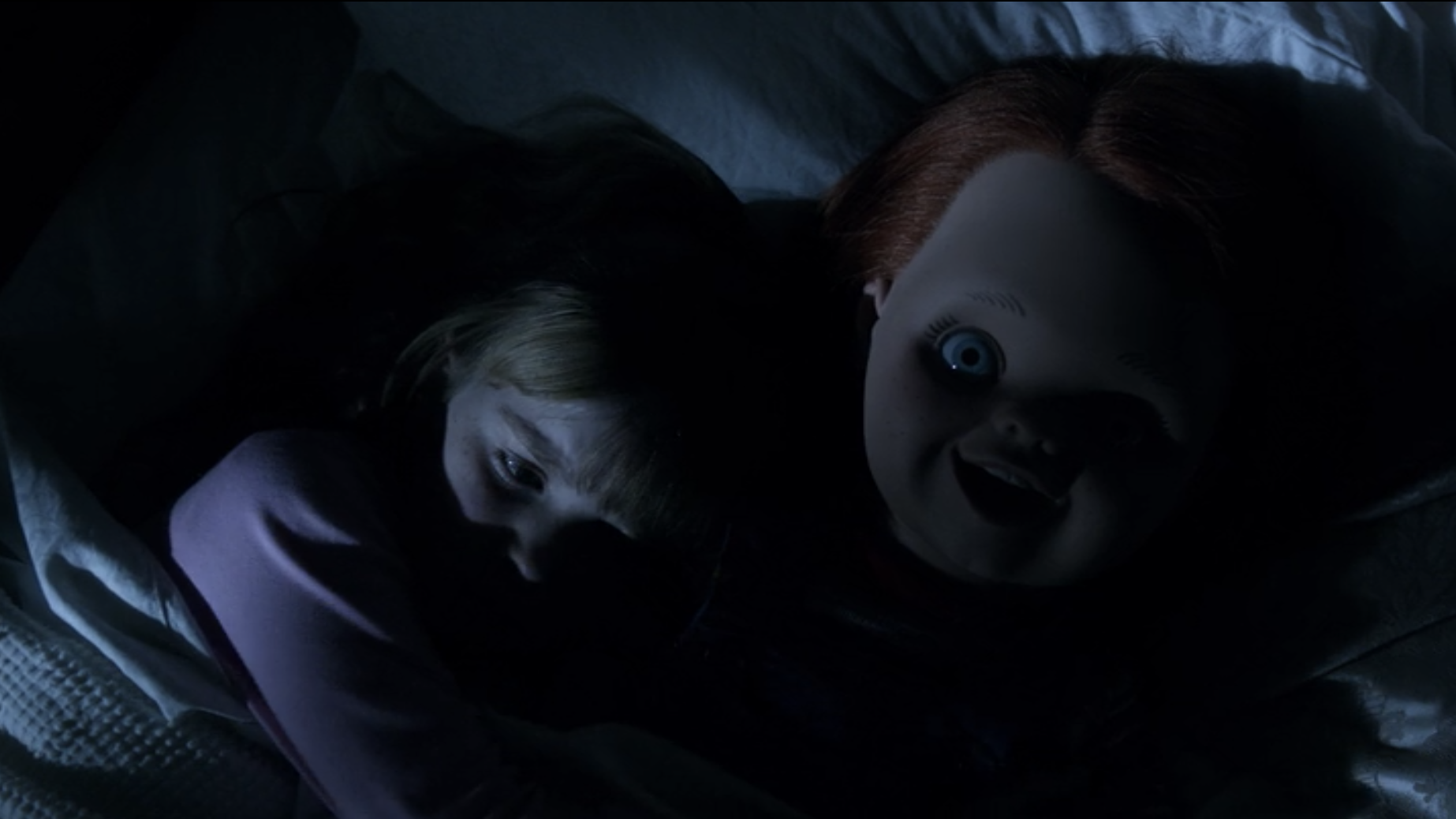 Halloween movies on Netflix: A complete list
Halloween movies on Netflix: Coming soon
Sept. 28
Oct. 1
The Shining(1980)
Oct. 3
Truth or Dare (2017)
Oct. 4
Oct. 5
Oct. 12
Apostle *
The Curious Creations of Christine McConnell *
Oct. 19
Haunted *
Still not sure what to watch tonight? Here are our guides for the absolute best movies on Netflix, must-see Netflix original series, documentaries, docuseries, and movies.
Looking for something more specific? Here are our Netflix guides for the best war movies, documentaries, anime, indie flicks, true crime, food shows, rom-coms, LGBT movies, alien movies, gangster movies, Westerns, film noir, and movies based on true stories streaming right now. There are also sad movies guaranteed to make you cry, weird movies to melt your brain, old movies when you need something classic, and standup specials when you really need to laugh. Or check out Flixable, a search engine for Netflix.