Halloween is rapidly approaching, which means you should have already started carving pumpkins and filling up your queue with bone-chilling horror movies. If you're behind the curve: Don't fret. There's still time to scare the living daylights out of yourself, especially if you have an Amazon Prime subscription (which you can try out for free, btw). These are the best Halloween movies on Amazon Prime right now.
Halloween movies on Amazon Prime in 2018: Editor's Picks
You know how when people look back at older movies, they sometimes shrug them off or say, "I'm sure it worked better when it first came out?" Well, this one retains its creepiness and has sacrificed none of effectiveness even four decades after its release. Brian De Palma was the first to adapt a work by Stephen King, and he set a bar few have matched with Carrie, the still-horrifying story of a bullied teen girl with telekinesis. If you only know this cult classic from the prom scene, it's worth experiencing in its entirety. —Eddie Strait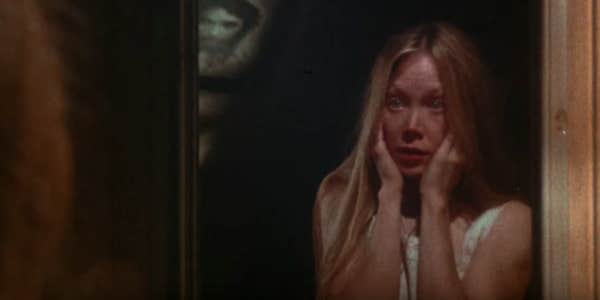 There's nothing better for a horror nerd than introducing your friends to a new movie. We can promise you almost none of your friends have seen the majesty of Hell House LLC, but that won't be the case for long. This brilliant found footage movie centers around a group of friends who build a Halloween haunted house inside an actual haunted house. Things, as you may expect, don't go as planned. This hidden gem deserves a wider audience, and filmmakers should be required to watch it before they make a found footage movie. —John-Michael Bond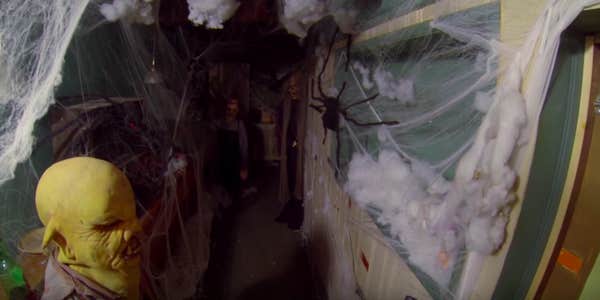 One day on their drive home from college for spring break, siblings Trish and Darry see a mysterious figure tossing bodies down a pipeline behind an abandoned church. The figure catches them staring and sets its sights on them instead. Trish and Darry later learn its name is the Creeper, and it awakens every 23rd spring for 23 days to feast on human flesh and graft it to its own body. This chilling movie gives a grisly new meaning to lyrics of the jazz classic: "Jeepers Creepers, where'd ya get those peepers?"—Bryan Rolli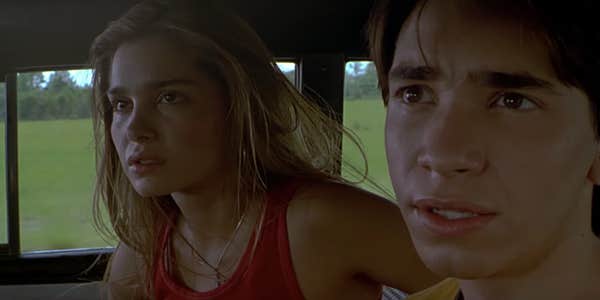 Remakes rarely live up to the original, but this American reimagining of the Swedish classic Let the Right One In is a ghoulish exception. Owen is a lonely, bullied outcast at his school whose family is falling apart. Abby is the girl next door with a thirst for blood. For some children that might be a problem, but Owen needs a friend, and, more importantly, a protector. Let Me In tells a beautiful tale of evil and corruption, right from the mouths of children.  —J.M.B.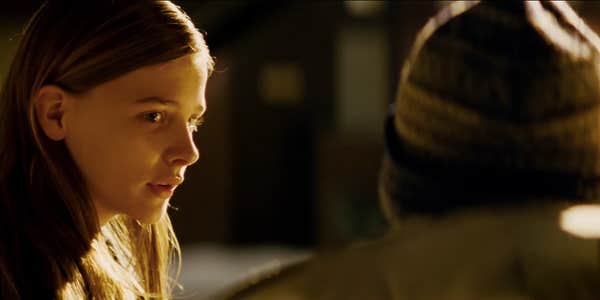 Jensen Ackles and Jaime King star in this 2009 remake of the 1981 slasher film about a team of miners that gets trapped underground on Valentine's Day. Rescuers eventually save Harry Warden, who killed his partners to conserve oxygen. Warden dons a mining suit and goes on a killing spree the following year, mailing his victims' hearts to their friends and loved ones in heart-shaped boxes. The 3-D elements amp up the macabre absurdity, emphasizing every gory slash and gunshot. —B.R.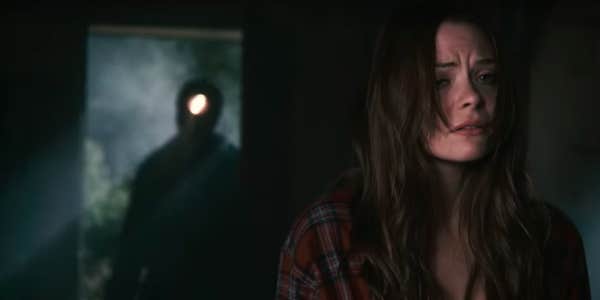 READ MORE:
A movie that invented a genre, spawned numerous sequels and remakes, and eventually grossed 250 times its production budget (which was just a little over $100,000), Night of the Living Dead really is as great and as important as you've heard. George A. Romero's accidental tackling of race gives the film added subtext, and the way it approached violence in a year like 1968 makes Night of the Living Dead a key snapshot of its time. Reviled upon its release, it would go on to be a cult classic before receiving a critical reappraisal and even being selected by the Library of Congress to be a part of the National Film Registry. —Chris Osterndorf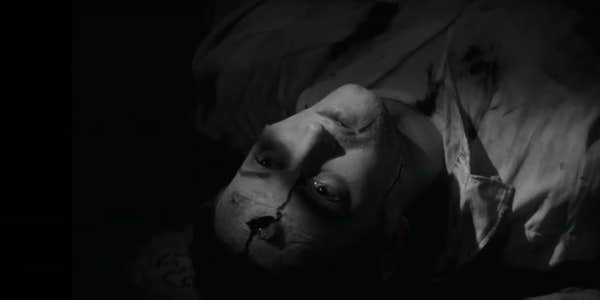 After spawning five sequels and spinoffs, as well as two parodies courtesy of Marlon and Keenan Ivory Wayans, it's easy to forget that Paranormal Activity started out as a low-budget movie that used a stunt release strategy to generate buzz. But the movie is still legitimately freaky. Katie Featherston and Micah Sloat play a married couple whose home is taken over by a demonic force. The movie is an exercise in patience, with its static shots and claustrophobic setting creating a steady simmer of tension. The scares work like gangbusters, although they do lose a little punch on repeat viewings. Similar to The Blair Witch Project, Paranormal Activity is a lo-fi classic, turning its budgetary and production limitations into strengths. —E.S.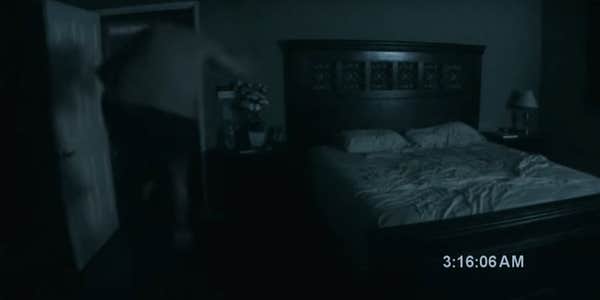 The Blair Witch Project is one of the most important horror films of all time. Its critical and commercial success speak to the film's popularity at the time of its release, but nearly 20 years later, it still holds up. If you saw the film when it opened in 1999, you either caught it before the hype reached its peak or you saw it to see what the hype was all about. It's about three young filmmakers who get lost in the woods and go through some scary business. Much of the film's genius derives from its simplicity. Presented as found footage and with unknown actors, it's easy to get sucked in alongside the characters as they go deeper into the night and the mythology of the Blair Witch. —E.S.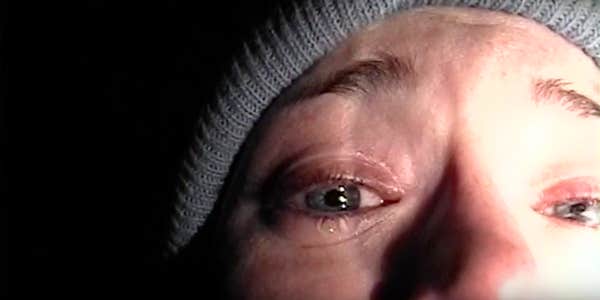 Sure, most people cite the original as a classic, but for our money, it doesn't get any better than The Texas Chainsaw Massacre II. While the original film is a brilliant example of less-is-more filmmaking, part two is a gonzo explosion of violence and weirdness. Imagine The Goonies but replacing the cute kids with cannibalism and chainsaw duels. Director Tobe Hooper, who also helmed the original, returns for round two and ups the ante. At a minimum, you owe it to yourself to see Dennis Hopper wielding two chainsaws in combat against flesh-hungry rednecks. —E.S.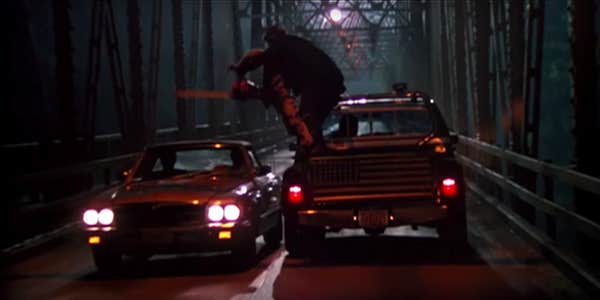 Horror comes in many flavors, not all of them involving blood. The Woman in Black is a traditional gothic ghost story led by Daniel Radcliffe as Arthur Kipps, a widowed lawyer trying to settle the estate of a recently deceased man. Stuck in a haunted house by the tides, Kipps must the solve the mystery of the Woman in Black before she accomplishes her unspeakable goals. Free of gore, this dread-filled nightmare is full of creaking boards, cobwebs, and bumps in the night. —J.M.B.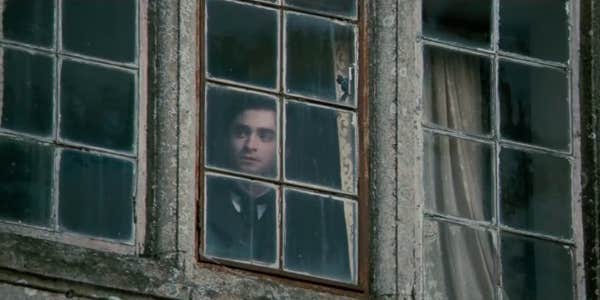 READ MORE:
More Halloween movies and shows on Amazon Prime in 2018
Looking for more Halloween movies on Amazon Prime? The service recommends the following:
The Return of the Living Dead
Jigsaw
Flatliners 
The Cell 
The Number 23
The Twilight Saga 
The Strangers: Prey at Night
The Uninvited 
Slice 
The Skeleton Key 
Bad Samaritan (available Oct. 26)
Lore (Prime original series), Season 2
Tumble Lead Halloween Special (Prime original series)
Still not sure what to watch on Amazon? Here are the best Amazon originals, the best documentaries on Amazon Prime, the best 4K movies, thrillers on Amazon Prime, and the sexiest movies you can stream right now. 
Here are the best comedies on Amazon Prime when you need a laugh, sad movies to make you cry, kids movies for the whole family, the best thrillers to get your heart racing, and the classic movies on Amazon Prime everyone should see.