Much like the Amazing Spider-Man movies, one of the main problems Gotham will face is people wondering whether yet another backstory reboot is really necessary.
After all, Batman Begins was less than a decade ago, and The Dark Knight Rises came out in 2012. Do we really need another Bruce Wayne origin story already?
The best argument against this is to see Gotham as an origin story not for Batman, but for Gotham itself. The trailer may have spent a while lingering on the death of Bruce Wayne's parents (which many viewers will already have seen multiple times), but the main character is definitely a young, moustache-free Jim Gordon, back when he was still doing street-level detective work.
In a similar vein to the youthful Charles Xavier we see in X-Men: First Class, Gotham will explore the lives of old mentor characters like Alfred Pennyworth and Commissioner Gordon, back when they were brash young (anti)heroes themselves.
By casting Ben McKenzie as Gordon, it looks like Gotham is angling for adult viewers to remember his role in the highly realistic and gritty cop drama Southland. Possibly taking inspiration from Michael Caine's performance in the Dark Knight trilogy, Gotham's Alfred Pennyworth looks like he will be more bodyguard than butler. Alfred's first publicity photo from NBC is a little odd (He's English, so he dresses like a Dickensian gentleman? Really?) but considering the casting, it looks like we're going to see a pretty tough version of the character.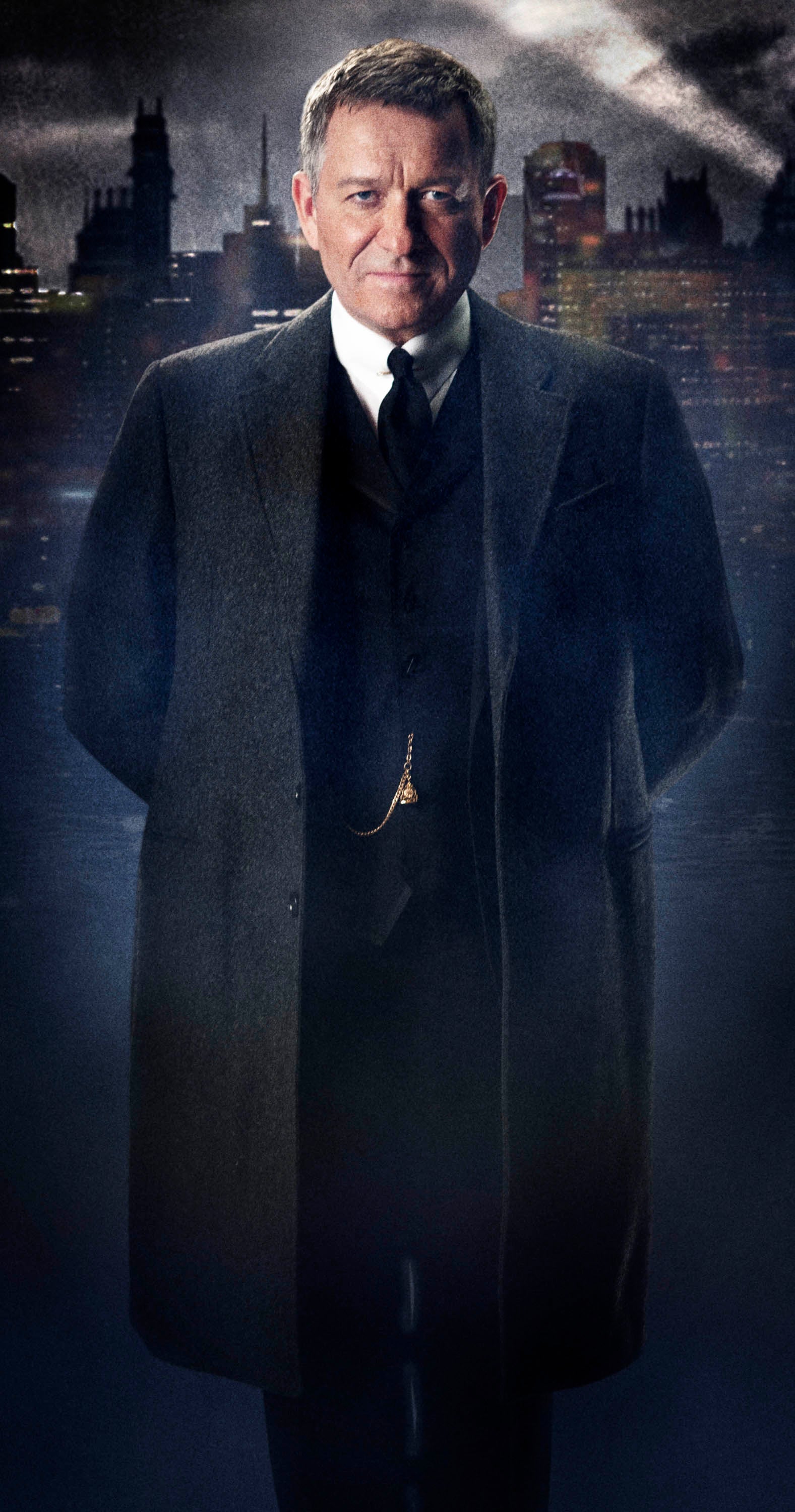 Photo via Gothamsite
DC Comics adaptations often wind up under the microscope when it comes to issues of gender and racial representation, partly thanks to the dearth of well-written female characters. The site "Has DC Done Something Stupid Today?" exists for a reason, after all. Gotham isn't great in this regard since four of the five main characters are white men (Alfred, Gordon, Gordon's partner Harvey Bullock, and the Penguin), but the cast isn't completely lacking in diversity.
Jada Pinkett Smith is the biggest name in the Gotham cast, and will be playing sadistic crime boss Fish Mooney. And while she doesn't make much of an appearance in the trailer, police captain Sarah Essen will have a major role in the show. The third central female character is Catwoman, who is probably the most interesting reimagining in the entire cast.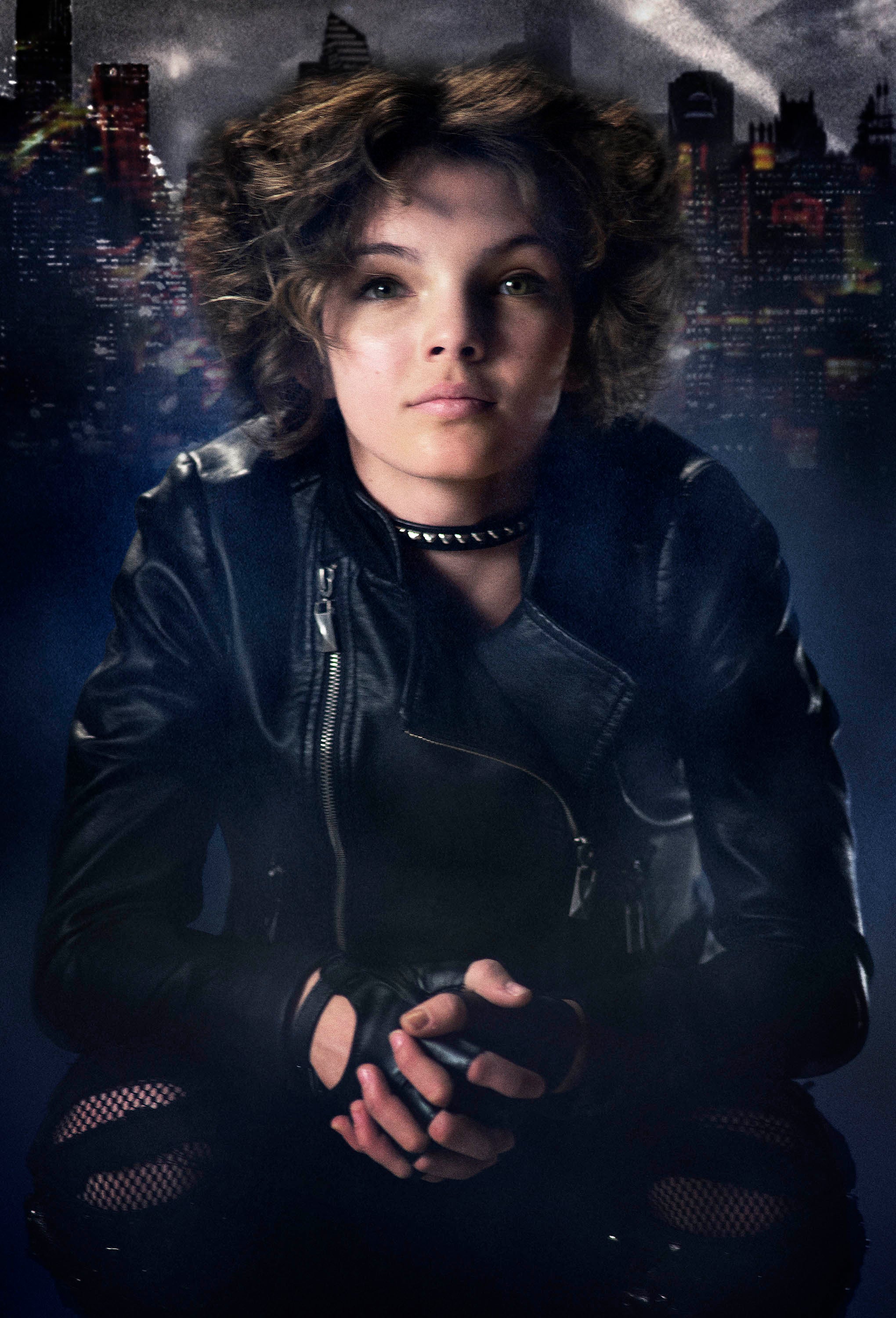 Photo via Gothamsite
For better or worse, Catwoman is a character whose live-action adaptations have all been dominated by her sex appeal. Julie Newmar and Eartha Kitt were iconic in the 1960s. Halle Berry was so bad she won the Razzie award for Worst Actress. Anne Hathaway sent mixed messages as a talented thief who went everywhere in a corseted leather catsuit and stiletto heels, and inexplicably dropped her life of crime (and her implied girlfriend) to elope with Bruce Wayne. In Gotham, Catwoman is still in her early teens, wearing what may be the most sensible costume in Catwoman history as she picks pockets and hones her craft as a burglar.
As a crime drama, the most interesting thing about Gotham is that its heroes are doomed to fail. In order for Batman to be necessary in 20 years' time, Jim Gordon has to have failed in his mission to clean up Gotham's streets and root out police corruption. In fact, things should only get worse as the series progresses.
Back when Smallville was still on air, it was often criticized for feeling like it was in a holding pattern, because it basically spent 10 years following Superman… not become Superman. It was a setup that never really went anywhere. Gotham, on the other hand, has the potential to really live up to the pessimistic noir atmosphere of modern Batman comics. By definition, it's a story where the good guys have to lose.
Photo via Gothamsite