Joey Stern's video game competitor kept calling his moves gay. Stern, a founding member of Geeks OUT, would win, and the player would respond with "that's gay," suggest playing another round, and then continue to use the word. Eventually Stern said, "I'm gay."
"He was like, 'Oh man, I didn't mean it that way,' and then didn't change any of his behavior. He just kept calling things gay," Stern said.
This story is one of many experiences shared by LGBTQ gamers in the documentary Gaming in Color. The Kickstarter-funded film explores the queer gaming community, LGBTQ representation in video games, and the issues gay gamers face.
Stern's experience is an example of how LGBTQ gamers are hurt not only by targeted bullying and harassment in the community but also by harmful language used casually by their fellow gamers. Stern said many people think that since they don't mean "gay" in the way gay gamers take it, they're not causing any harm. To Stern though, saying you're using it in a different context such as meaning "stupid" is still insulting to his identity.
"I don't think there's a gay person out there who would make being gay in gaming an issue," Riot Games game engineer George Skleres said. "But because there's so much bullying and there's so much homophobia out in the gaming community still—and don't get me wrong, it's getting better—but because there's so much of it still out there, we have to make it an issue."
It should come as no surprise that this negative behavior influences the games LGBTQ gamers decide to play and how they play them, whether it's checking with a friend to see if a game is safe or deciding not to talk on the microphone while playing a MMO. There's a strong desire for a space where gay gamers can just be themselves without having to stand up to others.
The clear need for this type of environment makes the final part of Gaming in Color bittersweet, as it was filmed at the first convention to focus on LGBTQ game culture: GaymerX. All the gamers express how this convention was finally a place where no gamers cared whether you were gay or straight. Not only was the convention somewhere people felt they could discuss these issues, but it was a place that felt welcoming to gamers in a largely unwelcoming community.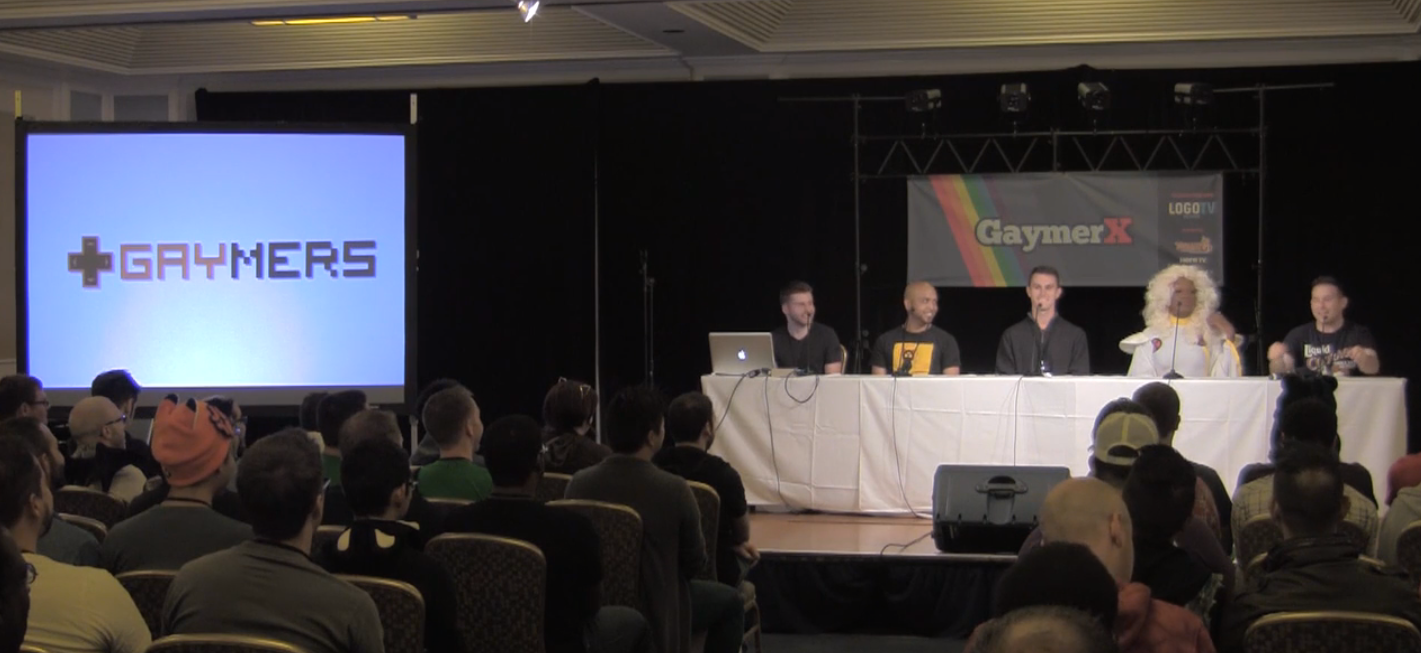 "This is a safe space where everyone can be who they want to be and that's what makes GaymerX historic," Nick Tran, senior editor of GameRevolution, said while attending last year's convention. Unfortunately, the organizers recently announced that this year's GaymerX2 would be the last convention for the group. 
Since the documentary was filmed, things have not necessarily improved dramatically for LGBTQ gamers—not enough for the need for GaymerX to disappear, at least. Hearing the gamers in the documentary talk about their positive experiences with the convention is an important reminder of why we needed it in the first place.
"Events like GaymerX actually create a space that's safe, where people feel comfortable, and actually celebrates games unabashedly … I think events like that show the game makers that there's a huge audience out there," said Colleen Macklin, game designer and associate professor at Parsons The New School for Design.
The gaming community still needs outlets like GaymerX to bring up these issues, remind everyone of the areas that need to be improved in gaming, and offer a haven for gamers who feel unsafe.
"It was nice to have a convention that felt like it was there for the people that the other conventions aren't for," Stern said.
With GaymerX slated to end this summer, perhaps a new outlet is needed to fill the gap it will leave behind in the lives of LGBTQ gamers—and in the gaming community at large.
Screenshots via Gaming in Color