One might expect a subreddit called r/gamergate to be full of misogynistic complaints about Zoe Quinn, Anita Sarkeesian, Brianna Wu, and the many celebrities, developers, gamers, and journalists who've spoken out or written about Gamergate for the past few months. Amazingly, what's actually on the subreddit is much more entertaining.
Over the past few days, the mods of r/gamergate have restricted posting to only themselves and have spammed the section with fanart of Sonic the Hedgehog and My Little Pony: Friendship Is Magic.
"So someone gave me mod priveleges [sic] on r/gamergate," tetra-cube wrote on Tumblr. "this is what I did."
The results are incredible.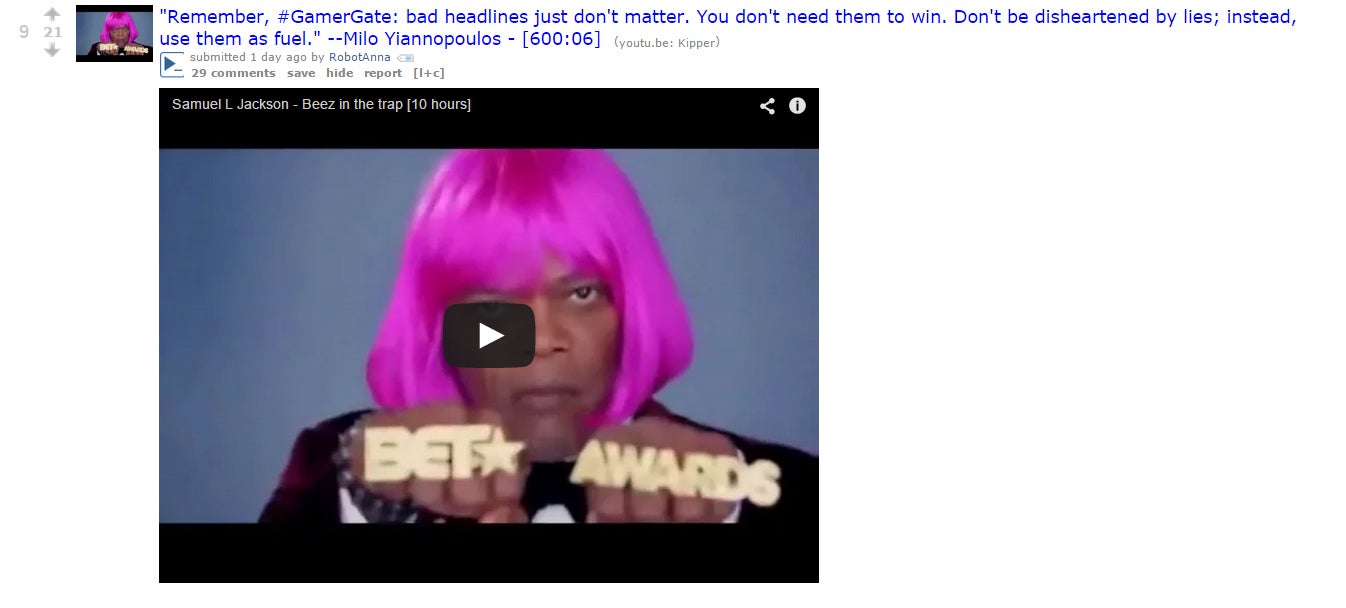 The mods are posting ostensibly pro-Gamergate content with titles like "Opinion: SJWs are the real misogynists" that link to a photograph or a video. Until you click on the content, you never know what you'll get. What's really behind that video of the media reacting to Occupy Wall Street and the Gamergate SNL skit we all missed?
And what about the photographic proof that Wikipedia is starting a witch hunt against the people who point out anti-Gamergate bias?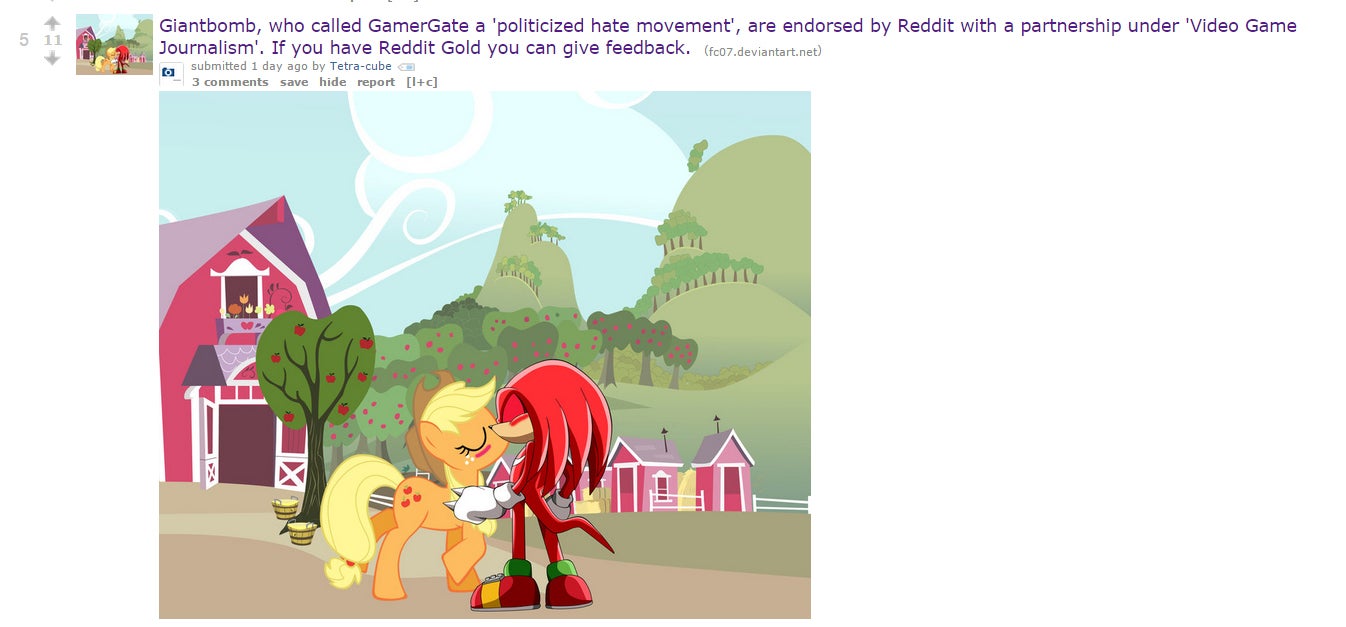 The mashup of Sonic and My Little Pony is better known as Sonic Bronies, and it seems to have started with a 2012 video pitting Sonic and Rainbow Dash against each other in a speed race.
Quinn, who has dealt with harassment, threats, and doxing for months, is in on the joke as one of the moderators, and Jumbso, another moderator, has said that the subreddit is "quite popular now, as per how many upvotes things are getting."
— Khaleesi of SJWs (@TheQuinnspiracy) October 18, 2014
@catlinel_R it is and it isn't. there's like 2 posts on the subreddit but I am a moderator of it

— Khaleesi of SJWs (@TheQuinnspiracy) October 18, 2014
Predictably, Gamergate supporters aren't exactly amused. When someone tried to request to mod r/gamergate because the subreddit didn't allow people to post and it was "owned by a party of said controversy with the sole purpose of censoring the topic," a Reddit bot responded with an automated message. Another pointed out that the request to transfer ownership was denied because it wasn't "ethical journalism enough."
Illustration by Jason Reed